Today it is my pleasure to Welcome author
Jade Chandler
to HJ!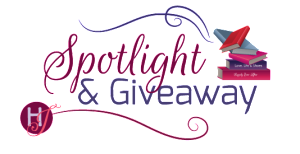 Hi Jade and welcome to HJ! We're so excited to chat with you about your new release, Enough!

Thanks for inviting me to stop by. As a Harlequin junkie myself, it's an honor to visit with fellow fans !

Tell us about the book with this fun little challenge using the title of the book:
Enough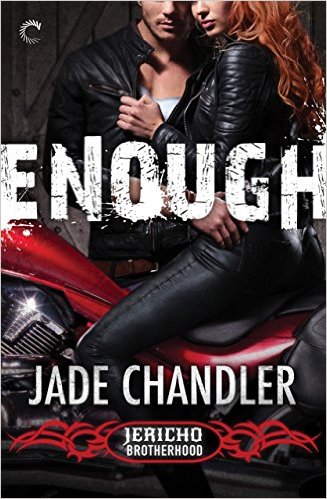 E is for erotic
N is for naughty
O is for opinionated
U is for uncontrolled
G is for games
H is for happily ever after
What's your favorite line(s) from the book?:
This is a hard one…I have too many favorite lines. But here is one from sexy hero, Dare:
"Women like Red (Lila) didn't exist in our world because we'd chew them up and spit them out, but here she was in my world, in my bed. Her wild curiosity and openness were a nuclear combination I didn't know existed until now."
Please tell us a little about the characters in your book. What first attracts your Hero to the Heroine and vice versa?
Damaged, desperate and done with men, Lila seeks refuge in Barden, Oklahoma at the Marked Man tattoo shop. Lila's father physically abused her until she ran away at 16. For the past eight years, she's made it on her own often bouncing from bad relationship to bad relationship. Loyal, caring, and strong, she goes after what she wants. Easy going most of the time, she's learned how to fight, and when pressed her temper and backbone of steel make an appearance. When she isn't baking, she loves to read steamy romances with alpha shifters because she longs to be part of her own family, one she begins to find in the Brotherhood.
A member of the barely legal, Jericho Brotherhood, Dare, creates beautiful art on skin and lives by his own wild rules. He owes his life and allegiance to the Brotherhood. Part of an alliance with Bear and Jericho, they watch each other's backs and are considered the "baddest of the bad" in the club. When he's not at the club, he's on his bike or watching his favorite custom bike or ink reality TV. He's interested in Harleys, hard rock, bourbon, and women .In the ten years he's been part of the club, he's never spent more than a night with any woman. He's hiding a dark secret that makes relationships a problem for him.
For Dare and Lila it's lust at first sight, the instant chemistry pulls at them, but Lila denies the attraction because she's trying to start over on her own without a new man. The more they work together, Dare finds he likes her spunk, love of ink and wild side. Lila fights her attraction, but Dare is everything that turns her on, including the way he makes his own rules.
When you sat down to start this book, what was the biggest challenge you faced? What were you most excited about?
This is my debut novel, so when I sat down to write this book, I had no idea of all the challenges of writing a dual first-person book. My biggest challenge and worry was getting Dare's character and voice right on the page. He needed to be tough, brooding, but not a clichéd biker. Getting inside his head and writing his thoughts and emotions challenged me. Several times I'd read a line aloud and delete details that just didn't sound authentic, like pink lips—to him lips were for kissing, not describing. Yet as an artist he has a sensual eye for detail–it was a fun challenge.
I loved the romance between the two characters, I woke up one day and this plot was in my head and I absolutely had to write it or go crazy. I've never finished a first draft as quickly as I did this one, their story possessed me until I had it down in my computer.
What, in your mind, makes this book stand out?
This series is about survivors who find love, scars and all, but no one is rescued because both the hero and heroine fight their demons to earn a chance at happily ever after. Because my characters carry deep emotional scars, they face struggles that define them and their relationships. I root for them more because of the hurdles they must help each other overcome to find a mate worthy of the other one. Sometimes that path is dark, twisted, and different, but it makes more rewarding for them and the reader
The First Kiss…
Dare and Lila are working together and trying to ignore the chemistry that is off the charts. One thing that pushes Dare to the edge is when Lila bites her lip. He warns her once that the next time she bites her lip, he will be claiming her mouth. When Dare's impatience makes Lila worry, she bites her lip unleashing a kiss that combusts on the page—there is no avoiding the attraction once they kiss.
If your book was optioned for a movie, what scene would you use for the audition of the main characters and why?
Their first confrontation gives us a taste of Dare and Lila's fire. After their first kiss, he comes to her place meaning to end up with her in bed, but her apartment has one piece of furniture, a leftover chair. When he demands to know what she's running from, Lila tells him it's none of his business. Their confrontation is fiery and hot, showing the attraction and conflict at the same time.
Here is a small taste….from Dare's point of view.
"I always run." She met my gaze with defiance bright in her expression. "Yeah, Tony hurt me some but needed to control me more. When Jericho hired me, I packed my things while the jerk worked, and hauled ass before he hurt me worse. But I'm not something he'd track down."

"Dammit." I hated the cold way she talked about some man using her, hurting her. This Tony needed a lesson in manners.

"Do you need to hurt me?" She shook with emotion. "Control me?"

Rage shot through me. How could she think I'd do that? With a deep breath, I searched for some calm. "I want you. I want to do all sorts of wicked things to you in bed, but I never want, or need, to hurt you, or any woman. And control is overrated—I like my women wild."
If your hero had a sexy-times play list, what song(s) would have to be on it?
My hero totally has a sexy-times play list. Here are his top five songs to rock his Lila's world.
Bad Reputation, Adelita's Way
https://open.spotify.com/track/5eJBLSElrA5kBn4Xvkr5RL
The Red, Chevelle
https://open.spotify.com/track/1gyee1JuFFiP476LQpRMYU
Addicted, Saving Abel
https://open.spotify.com/track/3pxCXv0NACYfYnLjFcQW5D
Bounce, Emphatic
https://open.spotify.com/track/0dbU4vrIw56EL7nbFfyvCL
Move Your Body, My Darkest Days
https://open.spotify.com/track/29JkmIEHcUg0R4BQ8o4PmJ
Dare's Sexy Time Top Five

What do you want people to take away from reading this book?
I hope they enjoy the book! Romance is about the journey of two characters in finding a lasting love. Dare and Lila fight for what they want and I love their story. The darkness of their past and the motorcycle club adds a layer of intensity I enjoy in romance. I hope you let me know your opinion of the book by visitng me at GoodReads, Twitter, or Facebook or my website. Remember to use #MCJericho when sharing your thoughts on social media.
What are you currently working on? What other releases do you have planned for 2016?
I am very busy this year with three releases. Enough is on sale now.
Release, Book Two in the Jericho Brotherhood, will be on sale October 17. Rock and Avery struggle against their pasts, town prejudice, Rock's secret needs, and club politics as they reconnect in Release.
Deny, Book Three in the Jericho Brotherhood, will be released in December. Marr and Jericho butt heads from the first scene as they fight their feelings for each other while trying to rid the club of Renegade and the problems he brings to the Brotherhood.
This year you can become immersed in the women and men who find romance in the Jericho Brotherhood, the barely legal MC where these couples fight for love and family.

Thanks for blogging at HJ!
Giveaway:

A digital copy of Enough by Jade Chandler
To enter Giveaway: Please complete the Rafflecopter form and Post a comment to this Q:

What appeals to you about bad boys? Why are we so obsessed?
Excerpt from Enough:
DARE

I rolled into Marked Man about three with an hour before the customer arrived. Anticipating Red's reaction, I strolled in ready for whatever came. No doubt, I'd left her pissed last night and she'd still be fired up.

"Hey, Red."

"Dare. You got two today, one at four and one at six, then you're out." She spoke to my boots, not a bit of fire anywhere in sight. Before I could say anything, she fled into the office.

My tiger had turned back into a pussycat, at least that'd make it easier to close the deal. The first customer I could've done in my sleep, but the second, that work I loved. I'd drawn the intricate Celtic knot with scrolling around it for a couple. Last week I'd done the husband, today was the wife.

Red's tattoos were sexy as fuck. I'd wanted to lay her out on the table and fuck her from behind, staring down at her back. My cock hardened just thinking of the art that had been hidden by the waist of her jeans. How far did it go? Goddam, I'm not some kid with blue balls who chases after women. We fucked, or not, and I moved on. But I'd never felt, no…I'd never wanted a woman like I did her.

After my client left, I sent the boys home. Tonight, right now, she'd tell me what she wanted with those sweet lips of hers. But when I joined her up front, she had an edge of panic about her. I went over to change the station from Zayn's alternative favorite to the heavy-hitting rock music I listened to. Ten, then twenty minutes passed, and she didn't settle, so I gave up that idea.

She'd be happier once we'd cleared the air. "Are we going to do this?"

"What?" She jumped and whirled away from me.

I stared her down, letting her know the time to hide had run out. "Fuck? We going to fuck?" I needed to take our intense connection to the most intimate level.

Her body stilled and I could almost smell the sweet scent of her arousal. Her breathing sped up.

"This isn't about work, so I'm asking straight up." I leaned back against the counter, needing her to understand I wasn't like the stupid dick she'd been with before.

"It's not a good idea." She almost whispered the words.

I barked out a laugh. "Of course it isn't. Nothing fun ever is."

I wanted to kiss her when she bit her lip, that sexy little tell drove me wild. I closed in and lifted her chin so I could see the expression hidden by her hair, another turn-on. I had endless fantasies when it came to Red.

"This is just physical," I warned her. "I don't do relationships. And nothing changes here."

"Right." She snorted. "I just left a hot mess that started with sexy words like these. Not two weeks free of him and you want me to repeat one of my worst mistakes?"

"Don't piss me off by comparing me to that douche or any other man from your past." I tried to stay calm but even I heard the pissed-off edge in my voice. "We got some powerful needs brewing between us and I want to see where that goes. I know you do too." I caressed her bottom lip and she shuddered.

Her nipples poked out, already on board for some fun. She had to feel it same as me, and fear was never a reason to say no. She stepped away from me, closing her eyes. When she opened them, her face was set with determination. "I'm not ready to fall into anyone's bed, no matter how much I might want to taste you."

Her honesty stole my breath a moment, but I growled, determined she'd see it my way. "This is about the job, isn't it?"

She didn't say anything.

"Answer me."

"Yeah, fine. I like the job, the place, the town, and I don't wanna relocate again." She threw the words like a punch in the face.

It stung, but finally, I saw some of the spirit from last night.

"We fuck, we don't, you fuck someone else, you don't—none of that impacts the job. You do your job, and what you do besides that is personal." I ran fingers through my hair, she wasn't getting this. "If we quit working with any girl we went to bed with—"

"Don't finish that thought if you value your balls," she spat at me.
Excerpts. © Reprinted by permission. All rights reserved.


Book Info:
She wanted nothing to do with me. Well, that's too f*cking bad.
My MC brothers call me Dare for a reason. I never back down from a challenge. And Lila was the sweetest challenge I ever faced.
From the moment she walked into my tattoo shop, she was going to end up in my bed. Tied up, moaning my name and begging for more.
Her past was a nightmare and I couldn't guarantee her a future. But I could promise her a good time.
I didn't know what we would turn into, let alone how hard it'd be to stay away after my selfish ass sent her packing.
Problem is, my girl is hot, so the same men I call brothers tried to claim her.
There's not enough bourbon in the world to help me forget the love we shared. But to get her back, to prove she's more to me then a quick lay, I'll have to tell her the secret I've been hiding from everyone.
Before she's gone forever.
Book Links:

Meet the Author:
From my youngest days, I have attempted to be an author writing stories about cartoon characters, which turned into stories of teens as I became a teen myself, and then romances.
A true-believer in happily ever after, romance has always held the number one place on my book shelf, and now my tablet. I enjoy escaping to new worlds and meeting all kinds of people who live in the imagination of others. Now that I have brought my imaginary world to life, I find I cannot write fast enough to bring those ideas to you.
For me, erotic romance offers a gritty, close intimacy that let's readers explore dark emotions and taboo desires, although today, I love that more and more diverse definitions of happily ever after are accepted in our world. It is the dark intimacy that draws me to read and now write erotic romance,
If you would like to know more about my upcoming book releases or anything else Jade-related, visit me on my website www.jadechandler.com. Or enjoy my social media ramblings at any of these sites: Website | Facebook | Twitter |