Happy Birthday Escape Publishing & Congrats on an awesome first year! 

When Escape Publishing offered HJ a special giveaway to celebrate their first publishing anniversary I decided to pick 5 books that have been HJ's Recommended reads.
I in turn asked each of these author to tell us a about their books, here is what each of them had to say about their books:
Alissa Callen: 
What Love Sounds Like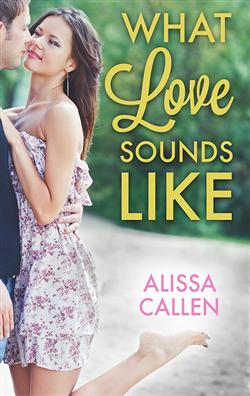 Headstrong and generous, Mia Windsor, devotes her life to helping the small clients of her outback speech pathology practice. She shrink-wraps herself in professionalism to ensure she never again faces the abandonment she experienced as a stuttering-child.
To workaholic city-boy, Kade Reid, money is as important as breathing. Denied a childhood, fun, frivolity and feelings are simply not on his emotional radar. When he becomes an instant father to his unintelligible four-year-old niece, Tilly, his predictable and safe adult world implodes.
Kade flees to the family property of Berrilea, the only place he was allowed to be a child. Mia agrees to live with Kade and Tilly for a fortnight to implement Tilly's intensive speech program. Mia soon realises her unofficial duty will be to dismantle the sky-high wall between Kade and Tilly. While, to his horror, Kade discovers Mia's play-based therapy involves pink ponies, popcorn, ice-cream picnics and … fun.
As Mia and Kade work together to help Tilly, professional lines blur and past hurts resurface. Can Mia and Kade overcome their fears in time to give little Tilly the family she longs for?
The House on Burra Burra Lane by Jennie Jones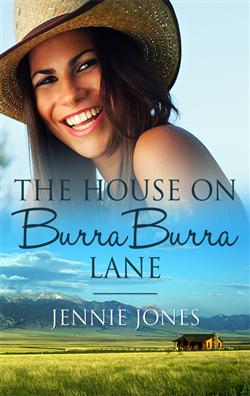 Heart-on-her-sleeve city girl Sammy Walker is looking for a fresh start from troublesome times. One month ago she bought a rundown homestead in the Australian Snowy Mountains. Ten days ago she moved in with her cat. She swapped designer suits for track pants and wine bars for the hardware store. Now all she has to do is let her heart heal, and learn how things work in the country. What she doesn't know is that her house haunts the only man in town who can help her.
Rugged loner Ethan Granger is the town's vet and a skilled carpenter to boot. He agrees to help Sammy renovate the house on Burra Burra Lane only to find his attraction to Sammy rekindles a fear he'd thought gone.
Sammy and Ethan both have secrets that neither is willing to share. But in a town like Swallow's Fall, nothing can be hidden forever.
The key to his past is in her hands, the road to her future is in his.
Bound by her Ring Nicole Flockton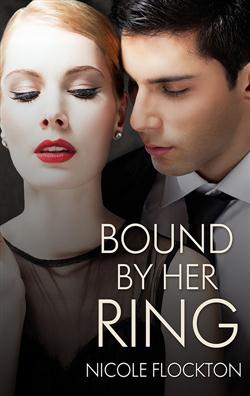 Luciano Morelli wants revenge on his runaway wife but when he sees her again, he doesn't expect the emotions he thought long dead come firing to life. He'd been fooled by her once before. Can he trust these feelings and can he forgive her?
Jasmine Anderson cannot remember her husband so when Luciano storms back into her life all it takes is one touch for a desire she'd never known before to start to consume her. When her buried memories begin to resurface she doesn't know what to believe. Can she trust the memories his return triggers? Or is everything she thought she believed all a lie.




Adam's Boys by Anna Clifton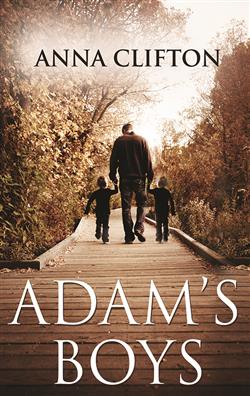 High profile English lawyer and altruist, Adam Cooper, had accepted long ago that Abbie McCarthy was the wrong girl at the wrong time. Yet as his world had fallen apart on the recent death of his young wife, Ellen, his passionate affair with Abbie was the one thing that had strengthened him – just enough to return home to London and become the mother and father he needed to become for his baby boy, Pete.
Sydney lawyer, Abbie McCarthy, had never been able to bring herself to tell Adam Cooper about the birth of their son, Henry. For Adam and his late wife, Lady Ellen Blackwood, had been the golden-haired couple of London society. And Abbie knew that after everything he'd been through with Ellen's death, a baby scandal would finally tear Adam's world apart.
But four and a half years later, with Adam in the picture about Henry, he's hell-bent on Abbie helping him throw a makeshift family together for his two boys. Yet with Abbie's life built on shattered trust and Adam haunted by his part in Ellen's death, the family they long for looks set to elude them forever. Forgiveness and trust are Adam and Abbie's only hope, but will they come too late for healing to pull ahead of hurt in their final chance at love?
Sandra Antonelli – A Basic Renovation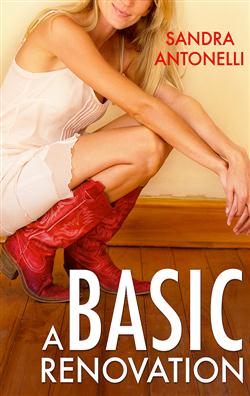 Back in 2000, fire destroyed over 400 homes in Los Alamos, New Mexico, birthplace of the atomic age. As Isleta Street's lone survivor of the blaze it was fitting someone hung the Last One Standing sign in front of the Witteveen house. The nameplate's still there when Lesley Samuels buys the intending to flip it for profit while spending the summer with her grandpa and grandchild-hungry parents.
A pro at property redevelopment, making over the old Witteveen place is pretty basic—until rats in the oven send Lesley scrambling to Dominic Brennan's hardware store for d-Con. Poison is exactly what Dominic thinks Lesley is. And the reason the one-time quantum physicist's animosity runs so deep? History. The woman ruined his brother's life. Now that she's back in town Dominic's afraid she has the potential to dredge up a little secret that will demolish his life too, but when Kyle, his teenage son, is injured she doesn't hesitate to come to the boy's aid. The pain meds Kyle's given in the ER loosen his lips. He reveals interesting facts about the Brennan clan, and Lesley's stunned by the lies her sort-of ex-husband told to keep his status as most-favoured Brennan son. What's more stunning is the fact that, overnight, single father Dominic feels obliged to her. To repay the debt, whether she likes it or not, he steps in to work on the house flip beside her.
Between a starry night, a curious bear, a horny nonagenarian grandpa, and one very unhappy sort-of ex-mother-in-law, what started as a battle to be the last one standing transforms cold fury into a nuclear attraction. Before long, this little basic renovation becomes a major life refurbishment for them both.
GIVEAWAY: one lucky reader will win all 5 e-books

: Bound By Her Ring by Nicole Flockton + A Basic Renovation by Sandra Antonelli +The House On Burra Burra» by Jennie Jones + What Love Sounds Like by Alissa Callen +Adam's Boys by Anna Clifton
To enter Giveaway:

Please complete the Rafflecopter form and

leave a comment for Escape Publishing on their first birthday and let us know what is you have a favorite Escape book & why.