Today it is my pleasure to Welcome author
Jennifer Ryan
to HJ!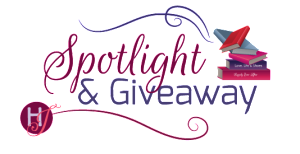 Hi Jennifer and welcome to HJ! We're so excited to chat with you about your new release, Escape to You!
Please summarize the book for the readers here: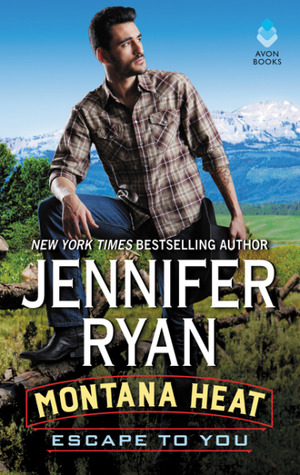 Escape to You is the story of Trigger and Ashley, a DEA agent and an award-winning actress, who have both been playing a part to save their lives. Trigger as an undercover agent and Ashley playing her most famous character for the sadistic man who kidnapped her a year ago. When she escapes her murderous captor and Trigger finds her passed out on his isolated property, they find a connection neither expected and an ease with each other that allows them to truly be who they really are. With a cartel after Trigger and a madman desperate to get Ashley back, they'll have to fight to hold on to the love they found in each other's arms.

Please share the opening lines of this book:
Welcome to Celebrity Centerfold. I'm your host Sharon Waters. Tonight, we delve into the life, career, and mysterious disappearance of Oscar-winning actress Ashley Swan.

Trigger sat in his recliner, drinking a beer, staring at the striking photo of Ashley on the TV screen and didn't care one bit about why some spoiled, rich, self-important movie star ditched her extravagant life.
Please share a few Fun facts about this book…
Trigger and his brother Caden appear in a previous book – STONE COLD COWBOY, the Montana Men series.
Because Ashley is an Oscar-winning actress, I included a scene where Trigger carries Ashley past photographers into the hospital that is reminiscent of Kevin Costner saving Whitney Houston's character in The Bodyguard.
I got the idea for Brice Mooney – the bad guy – from David Letterman's retirement and subsequent move to his ranch in Montana. Brice is a famous talk show host obsessed with Ashley. He kidnaps her the night of his retirement party and hides her away on his Montana Ranch for year.
Please tell us a little about the characters in your book. As you wrote your protagonist was there anything about them that surprised you?
Trigger is home recovering after being shot and nearly blown up in a drug raid on a meth lab. He's deep in guilt about the death of a woman who tried to save her drug dealing boyfriend by stepping in front of him and in the path of Trigger's bullet. He's at a crossroads in his life and unsure if he can go back to working undercover, playing the bad guy and living lies that have become all too real.
Ashley loves being an actress, but doesn't love being famous. When she disappears, everyone believes she left celebrity behind for a quieter life out of the limelight. She's actually been living a nightmare, acting out her most famous role for a man who wants the famous love story she created on screen to be their reality.
Both Trigger and Ashley shed the roles they've played and find the strength to rediscover who they really are and what they want for their bright new future.
Sometimes all a broken person needs to heal is for another broken person to see them for who they really are.
Beck and Ashley share a blatant honesty with each other. They don't let the other hide anything.
If your book was optioned for a movie, what scene would you use for the audition of the main characters and why?
The first kiss. Chemistry, emotion is so important for the actors and lovers.
Excerpt:
"Are you ready?"
She meant a hell of a lot more than taking the next step to put Brice behind bars and letting everyone know she was alive and a survivor not a runaway movie star. Beck had been through a lot, had spent the last many weeks hiding out here, trying to figure out his life. Neither of them were coming into this thing from a good place.
His sharp, intent gaze never left hers. "I don't think anyone is ever ready for something like this." He held his hand out to her.
She took it and walked into his arms. She stared up at him. With his face inches from hers, she saw the flecks of light and dark blue in the gray of his eyes, the redness in his cold cheeks, and smelled the coffee on his breath. Their bodies pressed together, heat and need rushing through her system.
"Despite the dangers we face, yes. I want this thing we both feel."
They had a hell of a lot to overcome. Brice. The drug cartel after him that also put her in more danger. But like him, she felt it was worth it to have something good come out of all this bad.
"If you want me, Ashley, not the star, not some character I've played, I'm in."
"None of that matters. I want you."
With those heartfelt words, he lowered his mouth to hers. She lost herself in the sweet, soft kiss that didn't demand, but lingered, warming her from the inside out, telling her he wanted her, but more he wanted her to want him.
With her whole scarred and battered heart, she did.
What do you want people to take away from reading this book?
No matter how broken a heart, it can heal and love again.
What are you currently working on? What other releases do you have planned for 2017?
I just finished the writing the last book in the Montana Heat series and am looking forward to starting a new book, the first in my upcoming Wild Rose series.
But first, don't miss the rest of the Montana Heat books – TRUE TO YOU and TEMPTED BY LOVE.

Thanks for blogging at HJ!
Giveaway:

Print copy of ESCAPE TO YOU (A Montana Heat Novel) by Jennifer Ryan
To enter Giveaway: Please complete the Rafflecopter form and Post a comment to this Q:

Which actress would you choose to play Ashley, who is not only beautiful, but has an inner strength and drive that shines through along with her generous heart?
Excerpt from Escape to You:
"What's wrong?" Trigger asked.
The softness in his voice made Ashley look up at him. Way up. The man was so tall.
She found her voice under the wave of fear gripping her. "I know you don't mean to, but you're scaring me."
"Look at me, Ashley."
She sucked in a breath, found a shred of bravery from the tatters of her will, and raised her gaze to meet his.
"I will never hurt you."
She fell into the depths of gray and flecks of blue in his eyes and drowned in the sincerity and promise she found there. Deep down, she believed him. Part of her needed to believe him, because she needed something real to hold on to before she sank any deeper into despair and the paranoia that everyone wanted to hurt her.
She nodded. "If he finds me, he'll kill me."
"He'll have to get past me first."
Excerpt. © Reprinted by permission. All rights reserved.


Book Info:
A Montana man always protects the woman he loves
He discovered her during a Montana blizzard, freezing cold, impossibly vulnerable, a little boy by her side. Undercover DEA Agent Beck "Trigger" Cooke is astonished to recognize Ashley Swan—award-winning actress, famous beauty—and missing for over a year. To keep her and the child hidden from a sadistic madman, he secrets the pair away to his isolated home.
No longer a prisoner, and protected at Hope Ranch, Ashley recovers and learns the tall, tempting federal agent may have a dark past, but it hasn't destroyed his sense of honor.
As they shed past roles and find common ground, Ashley and Trigger can't help but fall slowly, carefully, in love. But danger still lurks outside the boundaries of Hope Ranch, for until her crazed captor is brought to justice, and Trigger's undercover past is laid to rest, none of them will ever be truly safe…
Buy: http://www.avonromance.com/book/9780062645265/montana-heat-escape-to-you-2/


Meet the Author: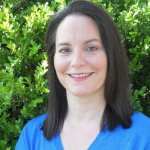 Jennifer Ryan is the New York Times & USA Today bestselling author of The Hunted, McBride, and Montana Men series. She writes suspenseful contemporary romances with outrageous plot twists, deeply emotional love stories, high stakes and higher drama. Her stories are filled with love, family, friendship, and the happily-ever-after we all hope to find.
Jennifer lives in the San Francisco Bay Area with her husband and three children. When she finally leaves those fictional worlds, you'll find her in the garden, playing in the dirt and daydreaming about people who live only in her head, until she puts them on paper.