Today it is my pleasure to Welcome author
Christy Newton
to HJ!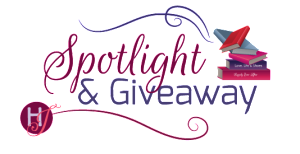 Hi Christy and welcome to HJ! We're so excited to chat with you about your new release, Eternal Paths!
Please summarize the book for the readers here: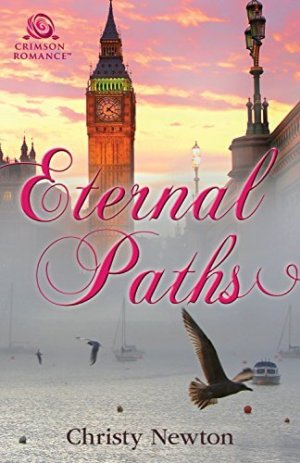 This is a sensual and poignant love story between two lost souls who will not give up until they are reunited. Hallie York is a young woman who, despite all she has going for her, has this nagging void in her life. She travels to London before she begins her dream career as museum curator for the Smithsonian. She wanders into an antique shop and buys a set of old journals that call to her on some deep level. The owner of the shop, Graham McCoy, is fed up with relationships and is a bit of a rude jerk at first. Although he is taken aback by Hallie's beauty and the bird-shaped birthmark on her wrist, all he can seem to do is to insult her. Hallie realizes the journals may be communication between two ghosts and convinces Graham to help her try to reunite the spirits.

Please share the opening lines of this book:
"Come back!" Hallie York gasped for air as she sprung up in bed. Sweat dampened her cotton tank top and panties. She struggled to come to terms with the nightmare of Frederick leaving her all over again.
Please share a few Fun facts about this book…
This book was written due to my desire to travel to London.
I gave Hallie my fear of heights.
I adore British accents as much as Hallie.
My husband was much of my inspiration for this story.
If your book was optioned for a movie, what scene would you use for the audition of the main characters and why?
I would use the scene in which Hallie and Graham are beginning to give into the chemistry brewing between them, regardless of what the ghosts need them to do. I would choose this one, because I'd want to see the heat between the actor and actress to make sure they have the connection and built-up desire as my characters have.
Graham waited outside Hallie's flat, holding the red umbrella he'd bought her. Hallie York might not have the purest of intentions for him, but he had to find out the hard way. He was no stranger to heartache, and at least he wasn't entering whatever this was blindly.
She opened the door.
"I see you made it back … I thought you could use one of these." He handed her the umbrella.
She paused and tilted her head. "Thanks, I really need this."
He stepped inside and swallowed the lump in his throat.
She leaned the umbrella in the corner. "I went to Big Ben. Edmund has been appearing to me."
"Flora has been appearing to me."
She let out a nervous laugh.
"What do they want from us?"
She licked her bottom lip.
Unable to fight his craving any longer, he took a step closer to her and ran a finger along her cheek to her jaw.
She breathed heavy and tilted her chin up to him. "I don't know what they want, but I'm beginning to see what I want."
What do you want people to take away from reading this book?
That true love is powerful and really can conquer all.
What are you currently working on? What other releases do you have planned for 2016?
I am currently writing a Christmas novella to be released sometime in the fall. Next, I plan on writing another paranormal.
Thanks for blogging at HJ!
Giveaway:

2 Digital copies of Eternal Paths by Christy Newton
To enter Giveaway: Please complete the Rafflecopter form and Post a comment to this Q:

Do you believe in soul mates? Why?
Excerpt from Eternal Paths:
"I've told you all I can."
Hallie snatched the door to stop it from closing in their faces. "You've told us nothing. Please, what did you see the first time you saw us? You said that you saw excruciating pain. What exactly does that mean?"
The seer moved her toffee-colored curls away from her face. With a sigh, she waved them inside. Hallie and Graham took a seat at the round table across from a woman who was either crazy or the only person who could make sense of the madness that had become their lives. She paused as her eyes landed on Hallie's purse. Hallie, taking the hint, paid her. Immediately, the seer stared into her crystal ball and chanted. As the all-telling orb glowed, a tear slid down her cheek. "I see blood, lots of it. And broken ice, almost like white glass. And," she gazed at Graham, "your lifeless body."
Seemingly unaffected by her revelation of his death, Graham removed the large shards from his bag. "Like this?"
Madame Epiphany took one of the shiny fragments and held it in her hand. "Hard to say, but I do know this is sacred. It's important somehow."
"Can you tell us more?" Hallie pried.
"It's not that simple. I get bits and pieces, not an entire picture."
Hallie pulled more cash out of her wallet.
Madame Epiphany shook her head and slouched in her chair. "I'm exhausted. I must rest. I can tell you that many forces work against you and what you seek."
Hallie shivered, not from the seer's words but because of the actual temperature drop in the room.
"You must leave." Madame Epiphany flung her dark purple cloak around her and headed for the door.
Graham stood and took Hallie's hand. She liked the feel of his skin touching hers. What if the seer was right? Her heart fell.
Once they were outside, he turned to her. "Stop looking at me like that! Don't tell me you believed that bit about my impending death."
Excerpt. © Reprinted by permission. All rights reserved.

Book Info:
Everything is looking up for Hallie York–she's finally got her college degree and a job as a museum curator lined up at the Smithsonian. She's even crossing off a bucket list item with an extended trip to London. But the vacation takes a strange twist when she wanders into an antique shop and buys a set of old journals from the handsome but rude owner.
Graham McCoy is intrigued by this new customer with the bird-shaped birthmark on her wrist that matches his own. Too bad when he opens his mouth, all he seems able to do is insult her. Still, the last thing he needs is a distractingly beautiful tourist hanging around. Fate has a different plan, however…
The journals contain a correspondence between lovers cursed to be separated in the afterworld, and soon spark some eerie events that pull Hallie and Graham together. To save their sanity, this unlikely duo must team up to try to reunite the lovers' spirits. But if they do so, will all of their paths be changed for eternity?
Sensuality Level: Sensual
Book Links:

Meet the Author: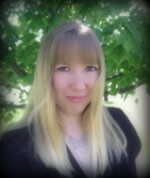 Christy Newton is a hopeless romantic who enjoys dark chocolate and happily ever afters. She lives in Indiana with her loving husband and two amazing daughters.
Connect:
www.christynewton.com, on Facebook at www.facebook.com/pages/Christy-Newton/359791990763912, and on Twitter @CNewtonAuthor