Today it is my pleasure to Welcome author
Rachel Brimble
to HJ!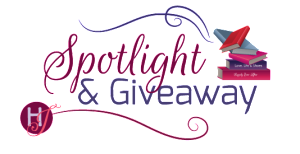 Hi Rachel and welcome to HJ! We're so excited to chat with you about your new release, Ethan's Daughter

!


It's so great to be here today! Hope you enjoy finding out more about my latest release 🙂

Please summarize the book for the readers here: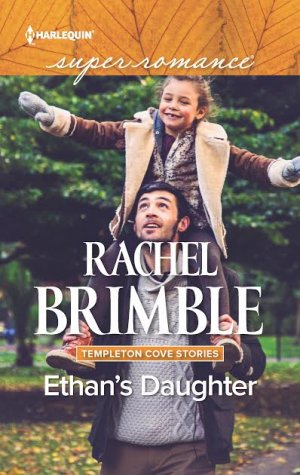 Ethan's Daughter is a romantic suspense story revolving around reclusive novelist, Ethan James and the trouble in which his ex-wife embroils him and their daughter. It is a race against time – but what Ethan doesn't expect is the help of feisty ER nurse, Leah Dixon…or the effect she'll have on his heart.

What's your favorite line(s) from the book?:
Leah stared, completely stunned by this flannel-shirted, blue jeaned, incredibly good-looking man…despite the bulging eyes. She coughed in a bid to find her voice. "Mr. James?" She planted her hands on her hips. "You're Daisy's father, I presume?"
He opened his eyes and Leah stepped back.
Apparently when his eyes had softened and were filled with regret rather than rage, they looked good. Really good.
She stilled. Oh, good Lord. Be damned if those weren't the eyes of Templeton's reclusive novelist, Ethan James.
When you sat down to start this book, what was the biggest challenge you faced? What were you most excited about?
For me, plotting is always a terrifying issue – each time I start a new book I try to plan it out to the best of my ability. Yet, every time I reach the 40,000 word mark, things deviate from my original plan and send me into a tailspin! The most exciting part is getting to the end of the first draft – I love the following drafts when I can tweak and adjust.
Please tell us a little about the characters in your book. As you wrote your protagonist was there anything about them that surprised you?
The heroine, Leah Dixon, is fabulous – Ethan's Daughter is the fourth book in my Templeton Cove series in which she's played a part. She first appeared in book 3, then 5 and 6. By the time I reached book 7 she was demanding a starring role and I am so happy I found her story. The thing that surprised me about her is her wish to be a mother. As an ER nurse, I knew she cared and sympathized with people, but when she's with Daisy, Ethan's daughter, something much deeper is going on with her. It was a lovely surprise!
What have you learned about your own writing process/you as an author while writing this book?
I have learned that I must never fight my characters! This book took a couple of turns I wasn't expecting and usually I would try to stick as closely to my original plan as possible. This time I let go and it made the entire process faster and more enjoyable.

The First kiss…
He stared into her eyes. He had to kiss her, had to see if she tasted as good as she smelled. "Leah…"
"Just kiss me already." She smiled and leaned toward him, her mouth hovering just centimeters from his. "I know you want to. I can see it in those beautiful eyes of yours."
He pulled her closer and kissed her. She lightly moaned before gently easing her tongue to his and Ethan kissed her deeper, harder, sliding his hands to her waist. She lifted from the couch and slid onto in his lap. He wound his hands into the silky, soft hair at the nape of her neck and she dug the fingers of one hand into his shoulder, the other gripping his upper arm.
Deep desire rippled through his body as arousal burned, the stirring of his erection pressing against the confines of his jeans.
He drew back and released a slow breath, their gazes locked as she exhaled a shaky breath and slipped from his lap onto the couch. "Well, there won't be any going back from a kiss like that anytime soon."
Did any scene have you crying or laughing (or blushing) while writing it?
This scene had me crying as it really reveals both Ethan's and Leah's vulnerabilities and, at this point, they are so darn close to coming together and things begin to fall apart…
Annoyance rose inside her. "I haven't known you long enough to get mixed up with your ex, Ethan. That shouldn't be a reflection on my professionalism. You aren't asking me to see her as a professional. You're asking me to come and see her as your…whatever, but certainly not as a nurse."
"Fine. I get it."
"Do you?" She glared. "Because I'll do all I can to help, like talk to Cat Garrett, but I refuse to speak with a woman who not only walked away from her two-year-old, but hasn't contacted her in any way since. I know you had a part in your marriage breaking up too, but you stayed. If you had seen kids struggling as I have…" She exhaled a shaky breath. The last thing she wanted was to fill Ethan's head with scenarios he would automatically imagine happening to Daisy. "Look, I have nothing to say to your ex-wife. I'm mad at her for leaving you and Daisy. I am mad at her for coming to Templeton and putting you both in danger. I might be a nurse, but I'm a person too. When someone puts people I care about at risk, I have a hard time softening my words. I don't think me balling Anna out will help anything, do you?"
His jaw tightened. "No."
"So, we'll leave it at that." She picked up her fork, her fingers trembling. "You go see her and, if you want to talk to me later, I'm more than willing to listen."
"If I want to?"
Irritation simmered in his dark blue eyes. Were they rowing? She held his gaze, her mouth ever so slightly drying. "Yes."
He slowly shook his head. "Whether I like it or not, Anna's here and in a hell of a lot of trouble and I won't rest easy until the bastards threatening her are caught. That means I have to see her. I have to do all I can to make sure she's okay."
"Of course you do." A horrible, shameful pang of loss stabbed at Leah's chest. He wasn't hers. He was Daisy's. He was Anna's. She should feel nothing less than respect and care for a man so protective, so loyal and strong. So why did she feel as though her words had just severed whatever bond had begun to form between them?
If your book was optioned for a movie, what scene would you use for the audition of the main characters?
I'd use the following scene because it is quite a tense argument between the hero and heroine but also provokes a lot of electricity and passion – I would love for that to come across on the big screen!
She crossed her arms, annoyance whispering through her. "You should care. They're decent people who were only looking out for me. You can't come charging into a bar, a restaurant, or anywhere else in the Cove, and not expect people to stand in your way. You should've have called me if you were too riled up to act civilly."
He glared. "Riled up? That is far too mild a word to describe how afraid I am for you. I know we haven't known each other long, but I'm here for you, Leah. I hate that you felt you needed to speak to DI Garrett before me. Don't you trust me enough to see those pictures first? Trust me to take care of you?"
She stepped closer until she had to concentrate on not falling into his deep blue eyes and forgetting what she wanted to say. He looked so scared for her. "I'm okay. Going to DI Garrett was the right thing to do. I did what you should've done when all this started. This entire situation is bigger than me, Ethan. It's bigger than us both. We need the police's help. God knows, I do all I can to ensure situations are not taken out of the people's hands when they want to do deal with them alone, but there is no way I don't call on the proper help when I think it's needed."
"I'm doing my best here. If that's not good enough for you—"
"What? You'll walk away from me again? I'm getting tired of that, Ethan. We're in this together. For better or worse. For me, this isn't about you protecting me, it's about doing all I can to help get drugs and violence out of our clubs and off our streets. It's a battle, but one we should all want to be a part of."
"But you don't seem to understand how dangerous this situation could be."
She glared. "Do you?"
"What?"
"I mean it. You don't seem to understand this can't be about us. It's about Anna and Daisy. Worry about them, not us."
Readers should read this book….
for a roller-coaster of tension, intrigue, love and romance – it is fast paced story with plenty of twists and turns, plus a hero and heroine who are willing to face the dangers and obstacles put in front of them…no matter the cost.

What are you currently working on? What are your up-coming releases?
I am currently revising a Edwardian romance which I hope will be the first in an ongoing series as well as working on the final draft of a new romantic suspense. Hope to have both completed by the end of September!
My next release is a new romantic suspense – If I Want You will be released by The Wild Rose Press in November and then I have the eighth Templeton Cove book, A Stranger In The Cove coming from Harlequin Superromance in January 2018.
Thanks for blogging at HJ!
Giveaway:

I would love to giveaway a $25/£25 Amazon Gift Certificate.
To enter Giveaway: Please complete the Rafflecopter form and Post a comment to this Q:

I love reading both contemporary and historical romances – what is your favorite sub-genre of contemporary romance and your favorite period for historical romance?
Excerpt from Ethan's Daughter:
Leah froze. How could she have been so stupid? He couldn't possibly drive with his injured hand and now she'd have to endure sitting side by side with the man all the way to Clover Point. Which, strictly speaking, was a ten-minute drive tops…but still.
She forced a smile. "Of course, you are. I'll grab a child seat from the trunk."
Surprise widened his eyes. "You've got kids? I didn't realize…"
"No." She huffed a laugh. "But I am a little anal about being prepared for anything and everything."
"Right." His gaze softened with something that looked far too much like acceptance…as though he should have guessed as much. "Got it."
Leah quickly looked away and walked to the back of her car. Shoving her first aid kit, car jack and mini tool box to the side, she pulled out one of the two child seats. Closing the trunk, she opened the back door and pushed the seat inside. She waved toward the open door. "All yours."
She stood back as Ethan buckled Daisy safely inside, her gaze roaming over his strong back and perfectly edible ass encased in cargo pants. Sighing, and purposefully ignoring the twitch deep in her abdomen, she walked around to the driver's side…but was too slow opening the door. Ethan's steady gaze met hers over the car's roof and for the first time in a long time, her automatic smile was far too long in coming.
She stood frozen to the spot.
The air seemed to charge with electricity as they stood staring at one another, until Leah broke the moment and took blessed escape by sliding into the driver's seat.
Excerpts. © Reprinted by permission. All rights reserved.


Book Info:
There's safety in solitude…isn't there?
Single dad and best-selling thriller writer Ethan James has no problem being Templeton Cove's most famous recluse…until a surprise visit from the past plunges him into a real-life crime drama just as feisty nurse Leah Dixon barges her way into his world.
Ethan's first priority is to protect his daughter. His second priority is to keep Leah out of this dark web—and that means out of his bed. Except Leah isn't going anywhere; she's afraid little Daisy is in danger. Ethan couldn't live with himself if anything happened to Leah…but pushing her away may be even harder!
Meet the Author: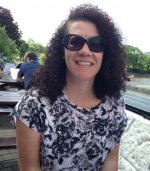 Rachel lives with her husband and two teenage daughters in a small town near Bath in the UK. After having several novels published by small US presses, she secured agent representation in 2011. Since 2013, she has had seven books published by Harlequin Superromance (Templeton Cove Stories) and an eight coming in Feb 2018. She also has four Victorian romances with eKensington/Lyrical Press.
Rachel is a member of the Romantic Novelists Association and Romance Writers of America, and was selected to mentor the Superromance finalist of So You Think You Can Write 2014 contest. When she isn't writing, you'll find Rachel with her head in a book or walking the beautiful English countryside with her family. Her dream place to live is Bourton-on-the-Water in South West England.
Website | Facebook | Twitter |