Today it is my pleasure to Welcome author
Eden French
to HJ!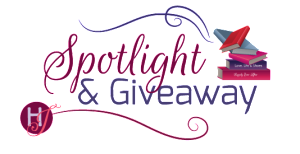 Hi Eden and welcome to HJ! We're so excited to chat with you about your new release, Ever After!

Hi! I'm so excited to be here.

Please summarize the book a la Twitter style for the readers here: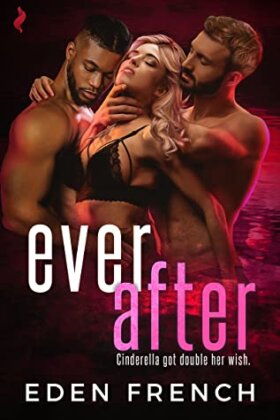 When billionaire Sebastian Bradford & his bodyguard Elijah accidentally meet Ashe, sparks fly. But when Sebastian is blackmailed to marry Ashe's stepsister, the three must fight tradition to live their HEA in this classic fairytale with two times the Prince Charming.

Please share the opening lines of this book:
Elijah Stevens stepped off the helicopter and peered past the armed guards to the limousine waiting a hundred yards away. Lincoln sedan, dark tinted windows, a uniformed driver standing at the back door. Obviously, someone powerful had summoned him. But who?
Please share a few Fun facts about this book…
There several references to the original Cinderella story hidden within the pages.
One of the characters is inspired by someone I know.
The lookout is a real place.
Ashe is an Aquarius.
This book was mostly written listening to the Bishop Briggs EP.
What first attracts your Hero to the Heroine and vice versa?
The initial chemistry between Sebastian, Elijah, and Ashe is off the charts, but Ashe isn't the typical high society debutante. She's not afraid to get her hands dirty and is quite the tree climber. It's what snags Sebastian's and Elijah's attention at first. And, of course Elijah and Sebastian are super studs. But it's Elijah's mystery and Sebastian's playfulness in the beginning that draws Ashe in.

Using just 5 words, how would you describe Hero and Heroine's love affair?
Nuclear
Secret
Intense
Dreamy
Bangtastic.

The First Kiss…
Passionate
Time-Stopping
Delicious
Unexpected
Addictive

Without revealing too much, what is your favorite scene in the book?
One of my favorite scenes in the book is the ropes course chapter. I think it shows the playful, more thoughtful side of Sebastian, and how he is trying to show her he loves her, but struggles with his vulnerability.
Excerpt:

"Where are you taking me, Sebastian Bradford?" Her tone was playful. She was already letting her earlier disappointment go.
Good. Mission accomplished.
"You'll see."
He reached out and took her hand. It was such a natural movement he barely noticed he'd done it. Yet his heart was very much aware of the completeness he felt when he was near her. He'd spent the past months trying to show her with his actions how much she meant to him. Flowers. Little notes. Expressed interest in her culinary path. However, his efforts all seemed to fall flat. The physical attraction was definitely there, but whenever the subject of their future came up, she shied away. It always came back to the same thing: her leaving. It drove him crazy.
If your book was optioned for a movie, what scene would be absolutely crucial to include?
Oh my goodness. The kitchen scene where Elijah and Ashe are first alone together. Ashe is trying to figure out the nature of his and Sebastian's relationship and is questioning him pretty hard, and Elijah just goes all-in with the sexy.
Excerpt:

"And up in the tree?" She didn't feel the need to explain further. She'd let him come to his own conclusions as to what she was hinting at. She knew he'd gotten off watching her and Sebastian kiss. It had been impossible to not see the evidence.

He brought her finger to his lips and kissed the tip of it softly. Oh boy. The sensation flew through her body and landed like a lightning strike between her legs. She shifted in the chair. What was it about this guy that set her on fire?
Readers should read this book …
If you like twisted fairytales, a *heavy* dose of spice, a billionaire hunks, sexy ex-soldiers, and total escape reads that are pure, unadulterated brain-candy, then Ever After is the book for you.
What are you currently working on? What other releases do you have planned?
I am currently working on a mm romance. It's a contemporary erotic and is a follow-up for another release I have called Tahoe Blue, which is also a mm erotic romance. The story is sort of a forced proximity adventure that takes place in the same world, but this time, a different character from the Tahoe Blue gets his happily ever after.
Thanks for blogging at HJ!
Giveaway:

Two winners will each receive an ebook of Ever After.
To enter Giveaway: Please complete the Rafflecopter form and Post a comment to this Q:

If you could ship any characters in the fairytale universe, who would it be?
Excerpt from Ever After:
This is the scene where Ashe, Sebastian, and Elijah first meet. They stumble into her neck of the woods on a hike and she decides to spy on them from up in a tree.
Excerpt:

Elijah of the voice like hot caramel was tall and lean. He had the physique of a man who could probably play any sport and play it well. His rich russet complexion was smooth and creamy, and his dark brown hair had subtle auburn highlights that glinted in the noon sun. It was wavy and wild but cut neatly around his neck. Though she couldn't see his eyes, she imagined them to be a dark velvet brown. Soft and inviting. Her belly tightened. Her pussy throbbed unexpectedly, and she sucked in a thin sliver of air at the sensation. Yes, he most definitely had eyes a deep richness that sucked you in like a vacuum. She squeezed her thighs together to relieve some of the pressure building between her legs.

"I'll give you this one," the one named Bastian replied. "My God, the view is gorgeous. You know, for living here my entire life, I can't believe there is still so much about this area I don't know."

She lay down on the thick branch with a frown and watched him intently. He lived in the area? His entire life? Surely, she'd have recognized the longish, sandy-blond hair that hung down just over his ears. Or his golden complexion. He had to be a surfer. The muscular, solid build hinted at it, at least. Was he as strong as he appeared to be, or was it all for show? Either way, it didn't matter. The wetness in her panties told her so.

Elijah laughed. "That's what happens when you're the son of Carrington Thurburg Bradford IV." He slapped his hand playfully on the other man's back.

Oh. My. Lord.

She gasped louder than she'd meant to and covered her mouth with a hand. Had they heard her? She sat up on the branch and pushed herself back against the trunk, frozen.

Be one with the tree. Don't move. They can't see you from down there.

She squeezed her eyes tight and held her breath. She couldn't believe the gorgeous blond man standing below her was the heir to the Bradford Estate, son of the Carrington Bradford. I mean, she'd never met Mr. Bradford personally, and she'd certainly never seen his son—he'd always been
away at boarding school according to the gossip columns. But how could she not know about the Bradfords? Everyone around here did. Probably around the world. But especially Gloria. The fabled Bradford legacy had seemed to be the topic of most dinner conversation as of late.

What was the Bradford scion doing out here? According to the gossip, he never went anywhere without an entourage of bodyguards, assistants, and beautiful women. Emphasis on the women. Maybe that was what Elijah was. One of his bodyguards? But their relationship… it seemed way too familiar to be just work acquaintances. It seemed…more.

"You can come down, now. We can see you up there."

Her heart sank as the deep voice hooked her thoughts and beckoned her down. Crap. Still, Elijah sounded more amused than angry.

Awesome. Now I look like an idiot. No, worse. A stalker. Great. I'm a stalker idiot.

She rolled her lips and forced her eyes open.

You can do this. Don't back down. Never. Back. Down.
Excerpts. © Reprinted by permission. All rights reserved.


Book Info:
Former heiress Ashe Pembroke can't believe her life has turned into a freaking cliché, a modern day Cinderella living under the thumb of her ruthless stepmother, hated by her perfect stepsister, and treated as a servant in her own home. Then on her worst day ever, she meets Sebastian Bradford, a handsome prince charming if ever she's seen one. Their chemistry is hot and instant. But imagine her surprise when he brings along his hunky spec ops lover, Elijah, who issues panty-melting orders in a deep voice like smooth cut velvet. Suddenly her life—and she—is turned upside down in ways she never, ever dreamed of!
The sex is ridiculous. Exciting and…well, just plain mindblowing. The two men are clearly madly in love with each other, and it's rubbing off on her in all the best ways. They treat her like royalty, and cater to her every sexual fantasy while indulging in a few of their own. As she gets to know Sebastian and Elijah, she finally understands the power of true love, and begins to fight for her freedom. She desperately wants to accept the unique life they are offering her. But is it really possible to fall in love with more than one person at the same time, and together have a happily ever after?
Book Links: Amazon | B&N | iTunes | Goodreads |


Meet the Author:
Eden French is a North American author of erotic queer romance with swoon worthy heroes and happy ever afters. A hot yoga junkie, she often gets some of her best ideas while in a difficult pose. She's a relentless daydreamer, chocoholic, and Scotch whisky aficionado who likes life a bit kinky, and spends as much time as possible playing with the sexy characters in her head.
A born and raised California girl, she graduated from San Francisco State University with an English Lit degree, and has a borderline obsession for Mexican food. Eden currently resides in the quirky Pacific Northwest with her amazing spouse and four…yes, four, fur-babies.
Website | Facebook | Twitter | | Instagram |