Today it is my pleasure to Welcome romance author
Kate SeRine
to HJ!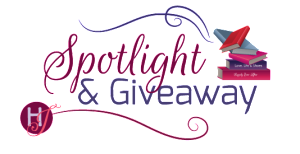 Hi Kate, welcome 🙂
What would you say are the defining characteristic of your novels?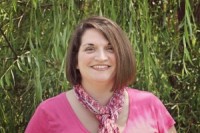 In my Transplanted Tales series, a magical duel went awry around two hundred years ago, transplanting hundreds of fairytale characters from the world of Make Believe into the human world of the Here and Now. Since then, others have come over at random, including characters from nursery rhymes, folklore, mythology, and literature. Suddenly granted the freedom to write their own stories and choose their own destinies, some of the Tales have made the most of their circumstances, but others have had a tough time adjusting. The Fairytale Management Authority (FMA) is the law enforcement bureau that attempts to keep everyone in line.
The series is a little bit urban fantasy, a little bit paranormal romance, so I hope the books will appeal to both audiences.
Let's talk about your newest release: Ever After
If you had to summarize the book for the readers here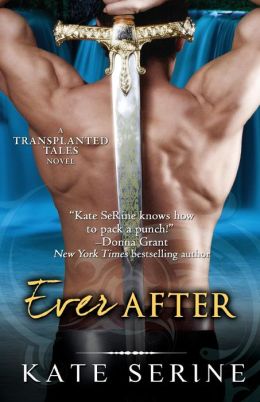 For centuries, Gideon Montrose has served the King of Fairies without question and, often, without mercy. So when the King orders him to track down and apprehend a notorious thief the King believes to be stealing priceless Tale relics, Gideon obeys. But when he comes face-to-face with Arabella Locksley, Gideon's shocked to discover that she's none other than the feisty, unpredictable woman he knew back in Make Believe as Robin Hood and who he believed to have died in a tragic accident for which he's blamed himself for centuries.
Now, torn between his happiness at finding his former love alive and his anger over the lies that tore them apart, Gideon's loyalties are put to the test. Adding to his dilemma—Arabella swears she's innocent of the crimes of which she's been accused and wants Gideon to help her find the true culprit before the remaining relics fall into the wrong hands. Against his better judgment, Gideon agrees to help her, and it's soon apparent he's just as likely as ever to have his heart stolen by the legendary thief.
Please tell us about the characters in your book?
Gideon is an Unseelie fairy who epitomizes the strong, silent type. He's stoic, mysterious, and has a deadly quietness to him that makes his mere presence intimidating. Duty, honor, and loyalty are the principles that guide him and he will do whatever he has to in order to protect those he cares about. He has been bound in service to the Seelie king for centuries and has suffered a great deal of tragedy in his time. Having lost his own father as a boy, the king has become something of a father-figure to Gideon. And yet Gideon's very conscious of the fact he's still a servant.
Arabella Locksley was the love of Gideon's life. He saw her fall to her death when they were in Make Believe and has never recovered from her loss, even though he's tried to move on with his life. When she suddenly reappears in the Here and Now, asking for Gideon's help, it turns his world upside down. Arabella is spirited, mischievous, adventurous. And she brings out a lighter, more playful side of Gideon that even his closest friends and loved ones have only caught rare glimpses of.
As you wrote your protagonist was there anything about them that surprised you?
Gideon's entire existence was a surprise! When I first introduced him in THE BETTER TO SEE YOU, I'd planned for him to be just a throwaway character. But I fell in love with him after only a couple of sentences, and so I reworked a few plot points to give him a bigger role. The reader response was so positive, that I brought him back in ALONG CAME A SPIDER to play an even larger part. And when it came time to choose the protagonist for the fourth book in the series, I knew exactly who it had to be! I had a great time writing Gideon's story and finally giving him the happily ever after he so deserved.
What scene did you most enjoy writing? Why?
One of my favorite scenes is Gideon's flashback to when he and Arabella met in Make Believe. It gives a glimpse of how captivated he is by her playfulness right from the start. It also sets the flirty tone for their relationship:
She waved to her band of thieves, motioning for them to come out in the open. The ragtag bunch slowly emerged, sizing me up as I got to my feet. I easily towered over even the tallest of them. "And what shall I call you, my gallant hero?"

I opened my mouth to tell her, but she held up a finger in warning. "No real names," I recalled, inclining my head. "Very well, then. I suppose you can call me . . . John."

She pursed her lips. "John, what? We've got three among us already. John Good, John Swift, John Fletcher . . ." She eyed me up and down. "Perhaps we should call you John Little, eh?"

"Little?" I repeated with a chuckle, lifting an eyebrow, enjoying this brand of sparring far better than with staves. "I guarantee ye, lass, there's naught little about me."

Her mouth hitched up at one corner in an amused smirk. "I'll be the judge of that."
What scene was the hardest to write? Why?
The scene in which Gideon and Arabella meet again was tough to write. It was one of the first scenes I'd pictured in my head before I began writing the novel, so I had it mapped out, knew what was going to happen, had a handle on the tone I was going for. But Gideon's emotions in this scene run the gamut. Portraying his turmoil was a challenge and broke my heart a little. Here's a snippet from that scene…
from EVER AFTER, Chapter 4
My arms went around her, dragging her into my embrace. I buried my face in her hair, inhaling deeply, the sweet scent of honeysuckle—of her scent—filling my lungs. I shuddered with the strength of my warring emotions—sorrow, anger, elation, heartache, fear—torn between sobbing with joy at having her in my arms again and fury at her for having let me believe she was dead.

I abruptly took hold of her upper arms and held her away from me, studying her intently, looking for some evidence that the wide dark eyes, pert nose, and defiant chin in that lovely heart-shaped face I'd adored were false, that this was some witch or siren sent to trick me, lure me to some horrifying fate with my own longings.

My hands moved from her arms to her shoulders, over the silkiness of her hair, reassuring myself that the woman before me was flesh and blood. Then I took her face in my hands, disbelief making my chest heave with ragged breaths.

"You're alive," I murmured, peering into her beloved face again, knowing I could gaze upon her for eons and still never get enough. "You're truly alive…"
Who would you cast in the role of your characters if your book was optioned for a movie?
Gideon – Chris Hemsworth
Arabella – Jenna Louise Coleman
The Seelie King – Benedict Cumberbatch
Merlin – Tom Hiddleston
Guinevere – Rosamund Pike
Queen Mab – Alexandra Moen
You can check out more of my casting choices for recurring characters from the previous books at http://www.pinterest.com/kateserine/character-inspiration/
If you could have given your characters one piece of advice before the opening pages of the book, what would it be and why?
I would've told them, "Believe. In love. In yourself. In each other."
This would've saved them both so much heartache. But, alas, it would've made for a much shorter novel. 😉
The following is another of my favorite scenes because it illustrates Gideon's capacity for tenderness and the depth of his love for Arabella.
What are you currently working on? What other releases so you have planned for 2014?
I'm currently working on two new romantic suspense series that I'll be releasing in 2015/2016. I can't wait to share these new projects with everyone!
My TEMPLAR LEGACY series, releasing from Kensington, kicks off with LEGACY OF SECRETS, in which a member of a covert group of modern-day Knights Templar is sent to rescue a young mother and her son from a domestic terrorist cell and soon finds himself falling for the woman who has resurrected emotions he'd thought dead and buried long ago.
There's also TAKEN, the first book in my PROTECT AND SERVE romantic suspense series releasing with Sourcebooks next year. In this novel, an FBI agent who turned his back on his legendary law enforcement family returns to his hometown to solve a high-profile kidnapping and is forced to work side-by-side with the woman who broke his heart.
In addition, in April 2015, TORN, a novella prequel to the PROTECT AND SERVE series, will appear in an anthology that includes work by some of the top names in the romantic suspense genre. And I'm so incredibly proud to share that proceeds from the anthology will benefit the Wounded Warrior Project. This is such a worthy cause and can have a tremendous impact on the lives of our heroes. I'm truly honored and privileged to be part of this anthology and to give back to those who have sacrificed so much.
Where can readers get in touch with you?
I love to interact with readers! They can find me in many of the usual places:
Facebook: Facebook.com/kateserine
Twitter: Twitter.com/kateserine
Goodreads: Goodreads.com/kateserine
Thanks for blogging at HJ!
Giveaway:

Digital copy of EVER AFTER.
To enter Giveaway: Please complete the Rafflecopter form and

Leave a comment for the author.
Excerpt
From EVER AFTER, Chapter 13:

I was a warrior—a man of action. My instinct was to fight and destroy, conquer my enemy. Since coming into the king's service I'd learned patience, self-control, but I was still a guardian, a protector to all those I cared about. And yet I felt completely helpless to save the one person who had meant more to me than anyone else in my life. I'd take her place in a heartbeat, trade my life for hers without question. But not even my fairy dust was potent enough to relieve her symptoms for more than a little while. For that she needed a Seelie's magic.

There was naught else I could do for her besides hold her at this point, let her take from me what little strength was mine to give, what little comfort I could offer.

I lay back with my arm behind my head, staring up at the ceiling, and curled Arabella into me so that her head was resting on my chest. She whimpered a little, but it was faint, the pain seeming to lessen thanks to the effects of my fairy dust.

And as I lay there, a long-forgotten lullaby from my childhood drifted into my thoughts. I remembered it from those nights when I couldn't sleep, when fear and worry for my people and my warrior father kept me from closing my eyes.

My mother would sit beside me, her long red curls falling over her shoulder as she smiled down at me and whispered, "What's the worry, wee'un? Yer father'll come home t'us, sure's the mornin'." Then she would stretch out beside me on the bed and cuddle me close, her own worry far too easily read by an empathic child.

When I tried to argue against her assurances, I would always get "Hush now, Gideon. What'll happen'll happen. But we've got to be strong for yer dadaidh. He needs t'know ye're his wee warrior." It was then she would sing to me, her gentle voice flowing over me, wrapping me in her love.

It was that song I sang softly now as I held Arabella in my arms, hoping she could feel the love I'd carried with me all these years, the memories that had sustained me in my darkest days. The love that would sustain me in the days to come, which promised to be darker still…
Book Info:
To Catch a Thief. . .
For centuries, Gideon Montrose has served the King of Fairies without question and, often, without mercy. So when the King orders him to apprehend a notorious thief, Gideon obeys. But when he finally gets his hands on the beautiful culprit, Gideon's in for a shock.
Arabella Locksley is none other than the spirited, unpredictable woman he knew back in Make Believe as Robin Hood–the love of his life whose tragic death destroyed his chance at Happily Ever After.
Now, he has an impossible choice. Betray the woman he once loved, or the king he's bound to serve?
Book Links:
Author Bio
Kate SeRine (pronounced "serene") faithfully watched weekend monster movie marathons while growing up, each week hoping that maybe this time the creature du jour would get the girl. But every week she was disappointed. So when she began writing her own stories, Kate vowed that her characters would always have a happily ever after. And, thus, her love for paranormal romance was born. 

Kate lives in a smallish, quintessentially Midwestern town with her husband and two sons, who share her love of storytelling. She never tires of creating new worlds to share and is even now working on her next