Today it is my pleasure to Welcome author
Sharon Wray
to HJ!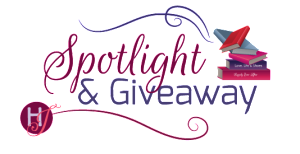 Hi Sharon and welcome to HJ! We're so excited to chat with you about your new release, Every Deep Desire!
Please summarize the book for the readers here: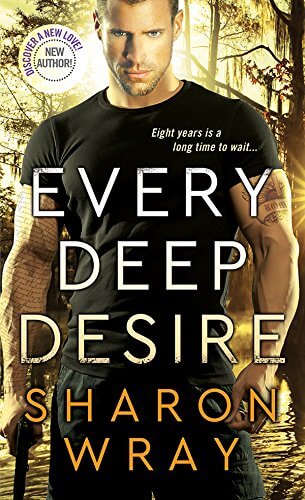 Each book in the Deadly Force series is a retelling or redemption of a Shakespearean love story. Every Deep Desire, the first book in the series, is a contemporary retelling of Romeo and Juliet that takes place in Savannah, GA. The story answers the question of what kind of marriage the lovers would've had if they'd had a happier ending.
My main characters, Rafe and Juliet, were married young until Rafe abandoned Juliet and deserted his Green Beret unit to work for a secretive army known as the Fianna. Now, eight years later, he's been released from prison and needs to win Juliet's trust if he's to save everyone he loves. He knows she'll never forgive him—or love him again—but he'll do everything in his power to protect her.
After eight years away, Rafe returns and Juliet learns that Rafe went AWOL and abandoned her to work for the Fianna—a mysterious group of assassins who trace their lineage back to pagan Ireland. Now, one of Rafe's old enemies wants something hidden on Juliet's land or bad things will happen.
Except Rafe has been gone a long time and Juliet, who's rebuilt her life, has no interest in having her heart broken again. No matter that he's returned a fully-grown, sexy man who still loves her. What she doesn't realize is that if she helps him, and if they succeed, they won't just save those they love—they'll be separated forever.

Please share the opening lines of this book:
Juliet's daddy had always told her to stay away from men who bowed.
But tonight, as she struggled with her groceries in the snow, she almost asked the stranger in the shadows across the street for help. He bowed as she walked by and, as creepy as that seemed, she was reconsidering her daddy's warning. It was still Valentine's Day, after all.
Please share a few Fun facts about this book…
On my blog, I added the recipe for the Bourbon Peach French Toast, which Rafe makes for Juliet to remind her of their honeymoon eight years earlier. So far, it's the most clicked on post in my website's history! (here's the link if you want to use it: http://bit.ly/2osITdf )
The story takes place on a fictional sea island off the coast of Savannah, GA. To help me visualize it, my husband drew a map of the isle. And I'm thrilled that his map made it into the book!
Some scenes take place in a beautiful hotel restaurant overlooking Savannah's Forsyth Park Fountain. Since bad things happen here in books 1 & 2 of the Deadly Force series, I needed to do research.
The problem was I had my 6-year old twins with me, and I didn't want to tell anyone what I was doing because they might not believe that I write fiction and have me arrested. (No spoilers, but this poor restaurant takes a beating!) So I gave the kids my digital camera and had them pace out the dining room (I needed the size) and take photos while I conversed with the restaurant manager and the bartender. When the kids finished, we left without anyone knowing what we'd done. I paid the kids with chocolate ice cream.

If your book was optioned for a movie, what scene would you use for the audition of the main characters and why?
The scene where they first meet. This is one of the most emotionally important scenes in the book because not only have Rafe and Juliet been separated for eight years, Juliet believes he abandoned her. It was an incredibly hard scene to write considering all of the emotions. For her, there's anger, betrayal, humiliation, frustration, and memories of their attraction. For him, he's always loved her and carries a deep sadness because he knows they'll never have a life together. But he's also angry at fate—and himself—for the situation as well as determined to seek revenge and find redemption. If actors can portray all of these emotions in one scene, they can play the parts!
SNIPPET OF SCENE:
His relentless gaze shone with unapologetic determination. A trait she remembered. "The army released me from prison."
"For God's sake, why?" She hadn't meant to screech—and had, in fact, never screeched before—yet his flinch testified to her pitch and tone. She tucked a stray hair behind her ear and shook her head. Embarrassment sent a flush from her neck to her face.
"The army dropped the charges and let me go." His voice was low and melodic. He even reached out to touch the strand that wouldn't stay put and hung over her forehead. Except she turned until he lowered his hand. "I know seeing me must be…unsettling."
Unsettling. Yes. That was a word she could support. She took two deep breaths before meeting the heat in his eyes. "I thought you had a life sentence."
Or was that a lie too?
He shoved his hands in his front pockets. Despite his jacket, the movement only emphasized the width of his muscled chest. He was so much bigger than when he'd left. "One day I was in solitary confinement, the next I was free."
She frowned. The whole thing sounded sketchy. "Do you know why? Or who orchestrated it?"
"No."
She studied the handsome face she used to cup with her hands and caress at will. Square jaw framed by firm cheekbones and deep-brown eyes. Shorn hair with slashes for eyebrows. Lips that protected white teeth, one with a small chip from the time he fell out of the tree next to her balcony. The same face she'd once loved now had tiny lines around the eyes, a jagged scar on the forehead, and a darkness in its eyes. "So you came home?"
He stayed still under her visual assault, as if daring her to look at all of him. As if daring her to see the man who had supposedly gone AWOL to work as a gunrunning mercenary. As if daring her to ask the question they both knew she wanted to ask but was too afraid to.
"Yes." He spoke softly, his words edged with steel. "I came home."
What do you want people to take away from reading this book?
You can only live a full, happy life when you learn to forgive and love others.
What are you currently working on? What other releases do you have planned for 2017?
I'm revising book 2 in the Deadly Force series and writing book 3. Book 2, One Dark Wish, is a retelling (with a happy ending) of Othello with a publication date in early 2019. Book 3 is a "what-if" retelling (with a happy ending) of the love story between Hamlet and Ophelia. Publication date and title still TBD.

Thanks for blogging at HJ!
Giveaway:

Print copy of Every Deep Desire (Deadly Force #1) by Sharon Wray. (US / CAN)
To enter Giveaway: Please complete the Rafflecopter form and Post a comment to this Q:

Do you like retellings of fairy tales/myths/story? OR What are your favorite fairy tale/myth/story retellings?
Excerpt from Every Deep Desire:
Rafe stood and flexed his hand, contracting the muscles along the length. The tattoos swept away any warmth she'd felt in his arms, and her shivering made it hard to swallow. Within the space of a breath, he pulled her close until their noses almost touched. One of her hands rested against his pounding heart. "What are you doing here?" she whispered.
"Waking you from a nightmare."
"Why are you really here?"
"Protecting you."
How was she supposed to bear this sadness all over again? "I don't understand."
"All I want is to save the life you've built."
She frowned. "You'll want something in return."
"There is one thing." When she arched her eyebrow, he shrugged. "To keep you safe, I need to find something. To do that, I need your help. There are bad people out there. Men who'll hurt you if I don't return with what I'm looking for."
"You know that sounds insane?"
"All of the vandalism, the loan being sold, the cathedral are related to one thing. You."
"If I trust you, and we find this thing and fix my problems, you'll leave?"
"I'll do what's best for you."
So many emotions, so many thoughts driving garden stakes through her mind. But she wasn't stupid. Someone was tormenting her, and she had no idea how to stop it. Rafe might be the last person she'd ever turn to for help, but he might be the only one who could help her.
Her hands fisted against his chest. She'd always assumed this confrontation between them would be cold and bitter and ragged. She'd never expected to have this conversation in solemn, quiet darkness. "Rafe?" The word hurt coming out. Like knives carving each letter along the way.
"I'm here." He spoke with a soft drawl she used to love.
She rested her forehead against his shoulder. Now she knew the source of the heat. His body threw off enough warmth to reset the thermostat. Why was she such a coward? "That letter you sent me—"
"Things aren't what they seem. Just please trust that everything I've ever done has been for your safety." He paused. "We have one week to find what I'm looking for."
She raised her head to meet his gaze. Before he left, she'd been able to read his eyes. His secrets and dreams. His unspoken desires. Now there were shadows tinged with sadness and regret. The blazing fire she'd loved had turned to gray ash. And for some reason she didn't want to examine, it mattered. She blinked, determined to keep herself together and him separate. "Then we start tomorrow—I mean later today."
He held her head with one hand while his other arm wrapped around her waist. Her breasts flattened against hard chest muscles. His breath tickled her nose, warm and forceful. How could she consider being this close to him? Working with him? He brushed a kiss against her cheek. The sensation hit her system like the bottle rockets he used to shoot for her to see from her balcony, and she closed her eyes. His lips traced hers, and the tingle curled her toes.
How, after all these years, could she still be so susceptible to him? Because he'd once been her husband. The one man she'd loved beyond reason. Forever and always. She tilted her head, and the brush became a demand. The demand became an ache. And the ache became a need so great she threw her arms around his neck. Her world tilted, his arms tightened, and his lips explored hers as if he'd never kissed anyone else ever. The air around them vibrated, matching the motion of the kiss.
He broke away, leaving her a disoriented mess.
"Juliet." The word rolled like a wave break. Forward, then retreating. His body heaved, and he ran his hands over his prison-shorn hair. "I'm sorry."
Those words stung more than his rejection. He was sorry. Hadn't he said so in his letter eight years ago? "You should leave." She glanced at her clock. "It's almost three a.m. We both need to sleep."
And she needed to be alone. Because when he touched her, she melted. When he whispered, she caved. And when he kissed her, she begged for more. It'd always been like that. All he had to do was walk into a room, and she wanted him. When he looked at her, like she was the only woman he'd ever need, she dreamed of lying beneath him, his heavy body possessing hers. Her reaction to him was sad, pathetic, and wrong. She wasn't sure who she hated more: him or herself for her reaction to him.
Without warning, he swung her up and laid her on the bed. "I'm asking you to help me fix what I've ruined. Then your life can go on as it was."
Her eyes drifted closed. The nightmare's adrenaline rush left as swiftly as it came in, leaving her depleted. She heard the words, but his face blinked in and out of time and space. The bed sagged, and she scooted over so he could adjust his body. Then, just before sleep hit, she reached to feel his warmth.
No, she wasn't happy he'd been released from prison. She wasn't happy he'd come home. She wasn't happy he'd kissed her and she'd kissed him back. But she didn't want to be alone. And that was going to be a problem.
Excerpt. © Reprinted by permission. All rights reserved.


Book Info:
He's taking it all back
His honor, his freedom, and the woman he loves
Rafe Montfort was a decorated Green Beret, the best of the best, until a disastrous mission and an unforgivable betrayal destroyed his life. Now, this deadly soldier has returned to the sultry Georgia swamps to reunite with his brothers, and take back all he lost. But Juliet must never know the truth behind what he's done…or the dangerous secret that threatens to take him from her forever.
It took Juliet Capel eight long years to put her life back together after her husband was taken from her. Now Rafe is back, determined to protect her at any cost, and it's not just her heart that's in danger. The swamps hold a secret long buried and far deadlier than either of them could have imagined…
Buy Links: Amazon | Books-A-Million | Barnes & Noble | Chapters | Indiebound


Meet the Author: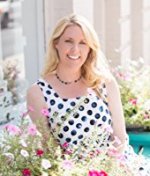 Sharon Wray is a librarian/archivist who studied dress design in the couture houses of Paris and now writes stories of adventure, suspense, and love. She's a three-time Daphne du Maurier® winner and an eight-time RWA Golden Heart® Finalist. She lives with her super-hero husband and teenage twins in Northern Virginia.
Connect:  Website | Twitter | Facebook | Instagram