Today it is my pleasure to Welcome author
Marie Force
to HJ!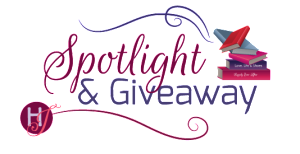 Hi Marie and welcome to HJ! We're so excited to chat with you about your new release, Every Little Thing!
What is the central theme of The Butler, Vermont Series?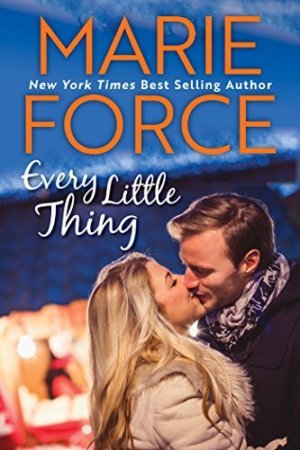 The Butler, Vermont Series, set in the same world as my earlier Green Mountain Series, is all about life in a small Vermont town where cell phone service is nonexistent and the central Abbott family runs an old-time country store in a new-age world. Add to that a couple of well-intentioned matchmakers, a town moose, a season devoted to mud and you've got a recipe for a fun, sexy contemporary romance series. Every Little Thing is the first book in the new Butler, Vermont Series.

Fun Facts about the Series / Characters
Lincoln Abbott, father of ten, along with his father-in-law, Elmer Stillman, are busybody matchmakers intent on finding suitable mates for all Linc's children—and their cousins—and are willing to go to extraordinary lengths to make successful matches for each of them.
Fred the Moose, who allegedly has a crush on Cameron Murphy, the heroine of the first Green Mountain book, All You Need Is Love, shows up in every book in one way or another.
Molly Abbott and her sister, Hannah Coleman, have eighteen children between them. I hope to do a book for each of them!
The town of Butler, Vermont has zero cell phone service, similar to the town of Weston, VT, home of the Vermont Country Store, which inspired this series.
Speaking of the Vermont Country Store, it has been run by the same family since 1946, and today, the third generation of the Orton family are proprietors. Their story in an NBC Nightly News story gave me the idea for the series.
What do you want people to take away from reading these books?
I hope that people will enjoy being part of the big, funny, sometimes dysfunctional Abbott/Coleman/Stillman family. I've had so many readers of this series tell me they've always wondered what it might be like to be part of a big family, and after reading the Green Mountain/Butler books, they feel like they have a better understanding of big family dynamics.

Thanks for blogging at HJ!
Giveaway: A special Green Mountain prize pack:

The first six books in the series, signed

Every Little Thing (signed)

Fred the Moose

$20 Amazon gift card

Maple syrup

Moose Munch and other swag.


Butler VT sticker
To enter Giveaway: Please complete the Rafflecopter form and Post a comment to this Q:

Are you from a big family or a small one? (I have only one sibling but 19 first cousins, so I had a little of both!)
Excerpt from Every Little Thing:
Emma woke to total darkness and cozy warmth that she quickly realized was coming from Grayson sleeping next to her. They'd fallen asleep. Again! Damn it! "Grayson." She nudged him. "Gray, wake up."
"Oh crap."
"Exactly. We've got to go."
"Not yet." His arm around her kept her from getting out of bed. "Five more minutes of this. Please?"
"It's really late."
"They're sound asleep and will never know what time you came home."
Knowing he was right, Emma forced herself to relax ever so slightly. She didn't want to go any more than he wanted to let her.
"If I could have anything I wanted, I'd want to keep you and Simone here with me."
His words were like a balm on the wound opening in her heart. "Thank you for telling me that."
"Would you even consider moving? Your sister is here. I'm here… I know it's crazy and too soon, but would you think about it? Simone loves it here."
"I know she does. I do, too." Emma sighed. "Our whole life is there, though."
"Lives can be moved."
"It's hard for me to explain how important my network is to me and to making it possible for Simone to do the things all the other kids do. Not to mention, my job, health insurance, my dad…"
"I know it all seems insurmountable right now, and under normal circumstances, I never would've brought it up so soon. But these aren't normal circumstances. We've found something here that I've never had with anyone else."
"I haven't either," she said softly.
"The thought of letting the two of you leave later today makes me feel sick."
"It makes me feel sick to think about leaving."
"I haven't done anything here that can't be undone, so I'm not opposed to moving to New York."
"You just left another city to move home. Your whole family is here."
"If I got to be with you, I'd move, Emma. I'm not just saying that."
Her eyes burned with tears. He made her want things she'd never thought she'd have, not in a million years. "Could we… maybe… take a little more time before we make any big decisions?"
"We can do whatever you want. I'm not going anywhere except to New York to see you next weekend."
"Next weekend?"
"If I make it that long."
Just that quickly, her sorrow turned to joy at knowing she would see him again—soon.
Excerpt. © Reprinted by permission. All rights reserved.
Book Info:
Grayson Coleman has just moved home to Butler, Vermont after spending years working for a high-powered law firm in Boston. He's looking for a simpler, less stressful existence in the sleepy little mountain town where he grew up with his siblings and Abbott cousins. Once the holidays are over, he plans to hang out a shingle and open a new general law practice. After helping to raise his seven younger siblings, the last thing on Grayson's mind is a family of his own.
Emma Mulvaney is enjoying a break from her reality as a busy single mother in New York City while she and her adorable daughter, Simone, spend the holidays in Vermont with Emma's sister, Lucy, and Lucy's future in-laws, the Abbotts. After meeting Abbott cousin Grayson Coleman and talking to him for hours, Emma is nervous and excited to have dinner alone with him after sharing her deepest, most personal secrets with him.
Will that first night be the start of something new for the jaded lawyer and the selfless single mom or will a holiday week flirtation turn into something much bigger than either of them ever expected?
Come back to Butler, Vermont for more of the charming Abbott family, their matchmaking father and grandfather and of course, Fred the Moose.
The indie-published Butler, Vermont Series is a continuation of Marie's Green Mountain Series with all the things you loved best about that series—Fred the Moose, the boisterous Abbott family, the beautiful Vermont mountain landscape and the sexy romances that set your heart to racing. Catch up with the series by checking out the Green Mountain Series and then come along on the next phase of the story with the all new Butler, Vermont Series!
Meet the Author: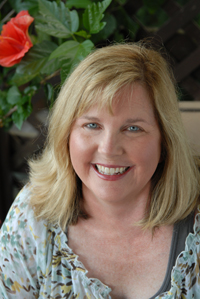 Marie Force is the New York Times bestselling author of more than 50 contemporary romances, including the Gansett Island Series, which has sold nearly 3 million books, and the Fatal Series from Harlequin Books, which has sold 1.5 million books. In addition, she is the author of the Butler, Vermont Series, the Green Mountain Series and the erotic romance Quantum Series, written under the slightly modified name of M.S. Force. All together, her books have sold more than 5.5 million copies worldwide!
Her goals in life are simple—to finish raising two happy, healthy, productive young adults, to keep writing books for as long as she possibly can and to never be on a flight that makes the news.
Join Marie's mailing list for news about new books and upcoming appearances in your area.
50

Responses to "Spotlight & Giveaway: Every Little Thing by Marie Force"
Tammy Y

Small one

Andrea McParland

I have one sibling but a very large extended family

Rita Wray

I have two brothers and two sisters.

Chey

1 sibling and 14 cousins.

Connie Lee

I'm from a small family, only had one brother, but married into a large family, my husband has 13 brothers and sisters!

Dale Wilken

I am from a large family I have 5 brothers and one sister.

debby236

I have a brother and a sister.

Small one 🙂

Mood Reader

A big one. I have 3 sisters and a brother! 🙂

I'd Say A Smaller Family, I Only had one sister and My Dad had 1 Sister and My Mom had 1 Brother and 2 Sisters

Janie McGaugh

I'm from a small family.

I have 1 brother and 2 sisters Im the oldest .A son and daughter ,son in law ,grandaughter and grandson.When the family gets together there are 30 of us .This book sounds awesome.I want to read more .Thanks for sharing.

I am one of 7 and so is my husband. Crazy doesn't begin to describe it. I Love your books Marie!

Mary C.

4 siblings, 11 cousins

Well I only have 1 sibling. But in total I have more than 30+ cousins since from my father's family the kids are at least 5!

kermitsgirl

Big family here! I have 4 brothers (1 older, 3 younger).

moosehog83

lmao at the ones that say big then say 4 or 5 siblings… so I have a huge family… I am one of 13… oldest would be 52 this year and youngest is 22 and younger than my kids….lol… and my grandmother and grandfather on my fathers side were one of 17 and one of 18 respectively…. talk about crazy….. try doing christmas at my parents … just us kids and grandkids overcrowd the house and we wouldn't have it any other way…. btw… I am the 4th oldest… boy girl boy girl girl girl boy boy girl boy girl boy and one step boy

Angel

I am one of six kids, so a fairly big family, I have two older siblings, and 3 younger. And yes I have lots of cousins. Family is fun!!!

Gretchen Hull

I have 1 sister but my dad is the youngest of 10. I have lots of cousins and everyone is really close. Wouldn't trade it for anything.

Muppet

Small Family It was Only Me

smcmahon19

I am from a large Irish family!☘ I have five sisters and one brother. I have 7 nephews and one niece. I have 38 first cousins on my mom's side of the family … and many more!

Katrina Dehart

I have a small family.

Gretchen

I have one sister and my folks but a lot of many family members.

Mary Preston

I am one of 7 children – 6 girls & then my "baby brother.

laurieg72

I'm from a small family. I have an older brother and a older sister. My brother has 3 girls and my sister has 2 boys. I have 4 children. I have three first cousins, one has 3 children. The other two have none.

Debbi Wellenstein

I have a large extended family, but only one sibling.

kim

Small one.

jcp

large extended family

Amy Rickman

Small one

Colleen C.

Small

Elizabeth T.

I have a fairly large family. I've read one of the books in the Green Mountain series…looking forward to reading more…and this new series seems worth reading, too!

Cheryl Hastings

I have one sister, but my mom comes from a family of 8, so we have a ton of cousins on that side of the family. My dad was an only child from the age of 16 on 🙁

Kate Sparks

Very small, Dad was an only, Mom was 1 of 2… there's we three sisters and 2 girl cousins & a boy cousin.

i was 1 of 5 which is big enough, and too many cousins to count.

I come from a small family. I only have one sistet.

Marsha Burns

I am from a large family.I have four brothers and four sisters i am the middle one of the nine.

small one

Elli Gonzalez

I'm a little of both! 1 Sibling and 18 first Cousins!!

My immediate family is small, with only 1 sister. But, I have 24 first cousins. My dad has 4 brothers and my mother has 8 brothers and sisters.

Vicki Highley

Small. Just a sister and brother. My mom came from a family seven.

Banana cake

I have a brother and a sister, my mother has four siblings and my dad has two brothers, so I had lots of cousins.

Glenda

Small family. Large extended family we rarely saw.

lesley McIntosh

I am the youngest of 4 siblings , but have 20 first cousins . I also have 3 daughters and 8 grandchildren .

Patricia B.

I am the oldest of 6 siblings and grew up with many cousins. My mother was one of 9 children and one time when I counted I had at least 65 cousins on that side of the family. I am sure there were more. My dad was one of 7 but they were not nearly as prolific. Counting our crew, there were only 1 grandchildren on that side. We grew up in Northern NY on the shore of Lake Champlain. From our house on a hillside in the Adirondacks, we could see the Green Mountains of Vermont and the White Mountains of New Hampshire. I love that part of the country.

bn100

big

KateS

Not that big, one sibling and 10 first cousins.

BookLady

Small family

pamk258

No siblings. Mom wasn't supposed to have any kiddos

I'm the oldest of 5 children, but myself only have one child.

Jen B

I'm an only child and have 10 cousins. My dad has loads of cousins, but I've only met the a couple of times.