Today it is my pleasure to Welcome author
M. O'Keefe
to HJ!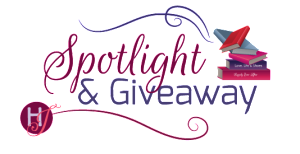 Hi Molly and welcome to HJ! We're so excited to chat with you about your new release, Everything I Left Unsaid

!
Please summarize the book for the readers here: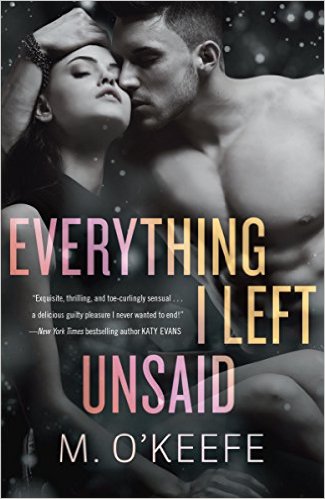 Ha! Well, while writing it I called it the phone sex book. The phone sex with Tom Hardy book (my hero Dylan is inspired by tough yet sensitive Mr. Hardy). It's about a woman who has run away from her abusive husband and moved into a trailer park – assuming a totally fake identity. On her first night she finds someone else's cell phone and answers it starting a series of events that lead her down a path of addictive sexual awakening and serious danger.
So, basically – phone sex, masturbation and Tom Hardy. Only Tom Hardy is a reclusive millionaire with a bunch of secrets.

Please share the opening lines of this book:
Escape smelled like a thick layer of Febreeze over stale cigarette smoke.
I dropped my duffle bag on the patch of linoleum in front of the trailer's stove and closed the thin metal door behind me. It didn't latch the first time and I had to slam it.
Please share a few Random facts about this book…
It was inspired by a college friend's experience answering the phone one morning. It was a wrong number but they got to talking and she ended up having phone sex!!
The cover changed twice…
I spent one very terrible weekend in Cherokee NC while hiking the Appalachian Trail.
Please tell us a little about the characters in your book. As you wrote your protagonist was there anything about them that surprised you?
Annie is 24 years old and literally on the run for her life. She had a really interesting line to walk between being scared and being so very tired of being scared. I loved – in the end – how human she was. She changed in a sequence of one step forward, one step sideways, another step forward, two steps back. She is tough and real and doesn't buy into being a victim.
Dylan – oh, Dylan. Dylan was really hard to pin down. I wrote ten thousand words of back story for Dylan and I still didn't fully understand him. Once the first draft of the book was done I had to go back and totally rewrite it because it was only after I figured out HOW he loved Annie that I figured out his story.
As for those flashback/backstory scenes – I'm going to be sending those out through my newsletter – one at time in the weeks between Everything I Left Unsaid and The Truth About Him. Sign up to get the goods!!
What, in your mind, distinguishes this book from other books out there in the same genre?
Hmmm… well, first of all that cover is pretty beautiful. Full credit to the amazing Random House team for that.
I think Everything I Left Unsaid is a great mash-up of a lot of addictive romance elements. I love a woman on the run story, combined with an "everyone has secretes" plot. I love that my heroine knows she's doing something dangerous and LIKES that. It's got a great New Adult vibe to it, because Annie is trying so hard to find herself after being horribly abused and sheltered her entire life. Dylan is really gruff and rough but takes such amazing care of Annie in big and little ways, despite them not even knowing each other.
And it's got a whole-lot of dirty talk (thanks to all that phone sex).

The First kiss…
It's funny, the first kiss doesn't actually happen until the final third of the book! By then the tension is so HIGH! The secrets so THICK! And they still don't really know each other. It's really cautious and careful, right before it blows up.
He exhaled and I inhaled, breathing him in. I exhaled, he inhaled. He moaned against my mouth and I breathed that in too.
As beautiful as those lips looked, they felt better. Infinitely better. The scar tissue at the edge of his mouth was harder skin than the rest of his lips. Just one of Dylan's textures.
I had no experience with which to measure this kiss. It wasn't as if Hoyt had never kissed me. He had. Perfunctory pecks that meant nothing, that felt like…nothing. That were as special as shoving my feet into shoes.
But this, this long slow pressure. This sweet tasting. The careful breathing – it felt special. Like one kiss in a thousand. A million maybe.
Did any scene have you crying or laughing (or blushing) while writing it?
Most of the book had me blushing, actually! There's so much dirty talk…
"There's no good hurt," I told him, my voice harsher than I'd intended. Good hurt. What an oxymoron.
His silence went on for a long time, long enough that I pulled my fingers from between my legs where I pulsed and ached.
The breeze over my body was not cool – it was cold.
I crossed an arm over my chest as if he could see me.
"Dylan?"
"You're not playing, are you? This isn't some hot virgin kink game with you?"
"Sure it is," I said, trying to sound coy or something, not like my lungs were being crushed by failure and embarrassment. "You don't like it?"
"Don't lie." His voice was harder than it had been and I responded instinctively.
"Not…really. No."
"You've really never done this?"
Virgin kink. My entire awful, sad and lonely sexual experience could be summed up as virgin kink?
I sat up, breathless and embarrassed again. My body's humming, its ache and throb – the slick heat between my legs, on the top of my thighs – shameful more than pleasurable.
"Never mind," I stammered. "Forget it. Forget everything."
"Layla, stop. Don't hang up."
I didn't hang up, but I didn't say anything either.
"Are you there?" he asked.
After a long moment, I said "yes."
"Did that feel good, that stuff you were doing?"
"Yes." It came out as a sob. My body felt combustible. My emotions impossibly wild. Totally out of control. I wanted to hit and scream and cry.
"It's gonna go somewhere, baby. I promise. All those feelings it's going to get better and better. Let me… let me tell you what to do."
"Are you…going to laugh at me?"
"Laugh? I'm the fucking luckiest man on the planet tonight. The only thing I'm going to do is help you come."
If your book was optioned for a movie, what scene would you use for the audition of the main characters?
I would absolutely use the first conversation on the phone because while things don't get dirty – they SEEM to. It's in a tone of voice and an inflection. One word that can be interpreted a few different ways. It's a really subtle scene with all these dangerous sexy undercurrents. Very tricky!!

What do you want people to take away from reading this book?
Oh, I hope people walk away from this book with that happy book feeling. I hope they get excited for the second book and want to see a few more books set in this exciting world!

What are you currently working on? What other releases do you have planned for 2015?
The sequel to Everything I Left Unsaid – THE TRUTH ABOUT HIM – comes out in November. I'm really excited about this book, all the demons and secrets come out in this book and the ramifications for Dylan and Annie are HUGE!
I'm also working on the next book in the series – Joan and Max and following that will be Tiffany and Blake. So much dangerous sexy goodness!!
Sign up for my newsletter for more information about future releases!!

Thanks for blogging at HJ!
Giveaway:

Print copy of Everything I Left Unsaid by Molly O'Keefe
To enter Giveaway: Please complete the Rafflecopter form and Post a comment to this Q:

All right readers – what do you think about dirty talking heroes? Hate them or can't get enough of them?
Book Info:
I didn't think answering someone else's cellphone would change my life. But the stranger with the low, deep voice on the other end of the line tempted me, awakened my body, set me on fire. He was looking for someone else. Instead he found me.
And I found a hot, secret world where I felt alive for the first time.
His name was Dylan, and, strangely, he made me feel safe. Desired. Compelled. Every dark thing he asked me to do, I did. Without question. I longed to meet him, but we were both keeping secrets. And mine were dangerous. If I took the first step, if I got closer to Dylan—emotionally, physically—then I wouldn't be hiding anymore. I would be exposed, with nothing left to surrender but the truth. And my truth could hurt us both.
Meet the Author: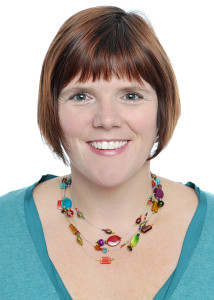 Molly O'Keefe has always known she wanted to be a writer (except when she wanted to be a florist or a chef and the brief period of time when she considered being a cowgirl). And once she got her hands on some romances, she knew exactly what she wanted to write.
She published her first Harlequin romance at age 25 and hasn't looked back. She loves exploring every character's road towards happily ever after.
Originally from a small town outside of Chicago, she went to university in St. Louis where she met and fell in love with the editor of her school newspaper. They followed each other around the world for several years and finally got married and settled down in Toronto, Ontario. They welcomed their son into their family in 2006, and their daughter in 2008. When she's not at the park or cleaning up the toy room, Molly is working hard on her next novel, trying to exercise, stalking Tina Fey on the internet and dreaming of the day she can finish a cup of coffee without interruption.
Connect:
My website www.molly-okeefe.com
I love talking books on goodreads https://www.goodreads.com/author/show/223845.Molly_O_Keefe
And of course facebook https://www.facebook.com/MollyOKeefeBooks
And Twitter https://twitter.com/MollyOKwrites