Today it is my pleasure to Welcome author
Joanne Rock
to HJ!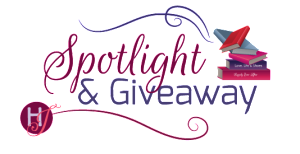 Hi Joanne and welcome to HJ! We're so excited to chat with you about your new release, Expecting a Scandal!

Thank you for having me! I'm excited to share my first-ever Texas Cattleman's Club story for Harlequin Desire!

Please summarize the book for the readers here: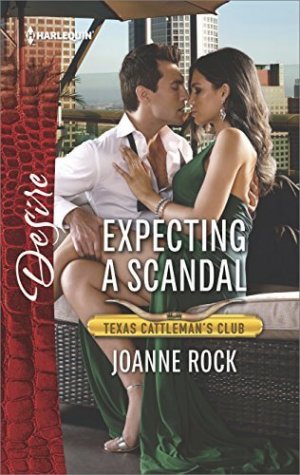 Abigail Stewart is a pregnant artist on her own, and she desperately needs the art commission up for grabs with Royal Memorial Hospital. Dr. Vaughn Chambers is on the committee to review her work and he's not sure her art installation ideas are right for the children's ward. They don't get off to a great start, but the fireworks are undeniable when they meet. Abigail is drawn to him despite the rocky start, but Vaughn is battling PTSD and demons that he's tried to keep quiet. As much as he wants a relationship with Abigail, he knows he can't be the kind of family she needs.

Please share the opening lines of this book:
Adjusting her glasses on her nose, Abigail Stewart hoped the funky red-and-black zebra frames distracted from the sheer desperation that must surely be visible in her eyes. She didn't want the assembled Royal Memorial Hospital committee to see how badly she needed the commission for the sculpture she'd just proposed for the children's ward. Or how much it upset her to be back inside a hospital for the first time since her sister's death.
Please share a few Fun facts about this book…
Abigail is a wood sculptor and her studio is full of axes and hatchets!
Researching interactive art installations for children was fun and inspiring. I loved dreaming up what Abby would create for this piece.
Vaughn Chambers has a service dog to help him with his PTSD, and I was so touched to read about the way trained animals can make a difference in the lives of struggling veterans.
Please tell us a little about the characters in your book. As you wrote your protagonist was there anything about them that surprised you?
Abigail is a warm-hearted creative person and her studio reflects that. Full of light and color, her studio is a place to inspire her in the same way I try to make my office a place that will inspire me to write.
Vaughn Chambers is a trauma surgeon who felt called to share his skills with the military. Even with the PTSD episodes that plague him afterward, he wouldn't change his choice about that. I was surprised by his journey and humbled by his altruistic choices. In writing his character, I had the opportunity to speak with nurses who work in trauma situations and their insights helped me with his character tremendously.
If your book was optioned for a movie, what scene would you use for the audition of the main characters and why?
I think I would choose this scene at the Royal Memorial Hospital, when Vaughn comes to see Abby's artwork in its early stages. I think the conversation between them shows their personalities….
She was so lost in thought, imagining a pattern of wood pieces grafted to the central trunk, that she never heard footsteps approach. She startled when a man's voice intruded on her note-taking.
"It's awfully late for you to be here." Vaughn stood close to the platform, dressed in street clothes—khaki-colored pants and a white button-down with a necktie that could have been a postmodern painting. A few splashes of color on a black field.
Her heart warmed to see him in spite of all her stern warnings to keep her distance. The tone of his voice skimmed her senses like a caress, hitting all the right places and making her think about kissing him again. It wasn't fair to feel so physically aware of him when she knew he might not be in a position for a relationship, battling his PTSD issues so hard. But she hadn't even opened her mouth to speak and she was already tingling with sensual want.
"I had to move the tree trunk into place today so I can do more of the carving on site." She shuffled aside her notebook and pen. "There comes a point in the process where it becomes risky to move the statue if I've already done a lot of detail work."
"I could have helped you." He stared up at the trunk and the preliminary branches—mostly raw, uncarved wood in bay laurel to match the trunk. "How did you get it all over here?" He lowered his voice for her ears alone. "You need to be careful while you're pregnant."
"I am. I hired a moving company." She ran her hand up one side of the tree where she'd done a little craving today, notching out some thick bark for texture. Better to touch the tree than the man who tempted her. "And I would have hired your groundskeeper's sons since they were so helpful with stacking the new wood, but I booked the movers the day I got the commission."
"It looks great." He pointed to a carved creature already hiding inside a hollow. "I really like the barn owl."
She flushed with pleasure at the compliment. "Thank you. I hope to add quite a few birds." Her birds were popular in the local antiques-and-crafts store, Priceless, where she sold a few of her works. "Although I'm not sure how many I will finish before the summer gala since I've realized I want the scale to be bigger."
"It's already huge." Vaughn stepped up on the platform and stretched his arms around the trunk as far as they would go. Less than half way around. "Are you sure?"
"Definitely." She flipped her notepad up to him so he could see what she'd drawn. "I started making a list of what I want to bring over here, but I ended up making a sketch of the revised branch scheme."
"I like it." He nodded, peering up from the sketch to the sculpture in progress. "But how will you notch in all those new branches?"
"That part will be time-consuming," she admitted. "And since it involves technical craftsmanship as opposed to artistry that will show in the final product, it's the kind of thing I could hire out if I knew someone skilled in carving."
Like furniture making, grafting on the branches involved making seamless joints. Fitting pegs into perfectly cut slots.
"I'll find someone who can help you." He shifted to sit down beside her on the platform.
His knee brushed hers, the touch sending ripples of awareness along her skin far beyond the point of contact. She'd worn a T-shirt with the simple cotton A-line skirt, a good uniform for a job site since it was comfortable enough while still appearing professional. The lightweight cotton wasn't much of a barrier for her leg next to his strong thigh. Her throat dried up and she took an extra moment to steel herself against the feel of him.
"That's all right, Vaughn. I told the art committee that I could finish this project in the allotted time frame, and I will. It just means a few more late nights." Possibly it meant seeing the handsome doctor a few more times, too.
What woman didn't enjoy being around a man who made her heart beat faster? Even if he should be off-limits?
"I want to talk to you about that." His voice was quiet again. Serious. "Have the police spoken to you about taking extra precautions now that they believe Rich Lowell is still alive?"
She hadn't expected this line of conversation at all. And although she'd been warned to keep the details of the investigation quiet, she guessed Vaughn probably knew more about it than her, considering his TCC connections.
Following his lead, she kept her voice quiet as well, needing to keep the conversation confidential. There was one young couple in the waiting lounge nearby. The woman read a book while the husband snoozed on her shoulder.
"I got a call from a federal agent last week." She hadn't known what to make of it at the time. Because as much as she resented Will Sanders's impersonator, she was unclear how much of a threat he posed to her and the rest of Royal. Yes, he was a horrible person, but she wasn't sure if he was outright dangerous to her. "She told me the remains delivered for Will Sanders's funeral did not match Rich's DNA and that investigators had every reason to believe he was alive."
"I heard." Vaughn's green eyes locked on hers, his expression grim. "Didn't she tell you to be more careful? What if he tries to contact you?"
At the time of the phone call, Abigail had just read a letter from her mortgage company threatening to start foreclosure proceedings if she missed another month's payment, so she may not have been as focused as she should have been.
Her life was so far from where she wanted it to be for her child. Guilt nipped. She touched her expanding belly, the smooth curve of new life more evident when she was seated.
"The agent told me not to reach out to him. And asked again if I had any idea of his whereabouts." She shook her head, remembering all the times she'd been asked that same question. How sad for her child's sake that the man she'd been involved with was on the run from the authorities, a completely inappropriate choice for a partner that would follow her forever. "I told her absolutely not and that I wouldn't try to contact him again if I did."
"But you're carrying his child." His hand went to her knee. A gesture of emphasis, perhaps.
Yet the warmth of his palm lying lightly on her thigh sent a shiver of pleasure through her.
"He doesn't know that."
Vaughn's eyebrows lifted, his hand sliding away. "You never told him?"
What do you want people to take away from reading this book?
I hope readers will feel uplifted by the love story as well as the artwork that Abigail creates. I hope they're as moved as I was at the way Vaughn works to battle his PTSD. With every romance I write, I hope that readers feel empowered to follow their hopes, dreams, and maybe even their own romance.
What are you currently working on? What other releases do you have planned for 2017?
I'm currently writing another Texas Cattleman's Club story called The Rancher's Bargain, that will be out in January 2019! As for the rest of this year, I will have three more McNeill Magnates stories upcoming, including:
The Forbidden Brother, Harlequin Desire, 7/18
Wild Wyoming Nights, Harlequin Desire, 8/18
One Night Scandal, Harlequin Desire 9/18

Thanks for blogging at HJ!
Giveaway: For one US winner- A signed copy of For the Sake of His Heir by Joanne Rock, plus notebook and book swag.
For one INTL winner- a digital download of For the Sake of His Heir by Joanne Rock
To enter Giveaway: Please complete the Rafflecopter form and Post a comment to this Q:

If you needed a service dog like Dr. Chambers, which breed of dog would you choose?
Excerpt from Expecting a Scandal:
Circling her studio like a restless cat, Abigail cleaned and organized, too keyed up to work after the tense meeting at Royal Memorial. She'd tried drawing to decompress when she returned to her home-based art studio, but she couldn't concentrate. She'd ended up scrapping the little sketch she'd started once she realized her charcoal was bringing Dr. Chambers's likeness to life on the paper.
Now, she straightened her chisels in the storage block of wood, arranging them the way she liked—short-handled tools in front, longer blades in the back. The exercise wasn't strictly necessary, but she felt like she ordered her mind when she organized her world. And she needed that right now. Normally, sketching or painting helped her to wind down and readied her thoughts for the bigger work of her studio—wood carving. But today her inner muse was still sighing over the meeting with the surly surgeon and she could not afford to ruin the beautiful piece of elm she was working on by accidentally carving the doctor's shoulders into it.
Not that the women of Royal, Texas, wouldn't line up to admire those spectacular muscles. Maybe it could be Abigail's breakthrough piece. But since her normal milieu tended toward fantasy creatures and more abstract pieces, she wasn't sure a set of broad male shoulders belonged in her catalog. They definitely didn't belong in her romantic musings when she was four months away from giving birth and eager to make peace with her sister's death. Somehow, she had to find a way to honor Alannah's life and move forward. She'd hoped maybe the Royal Memorial project would help her with that, but if Dr. Chambers had his way, she was already out of the running.
She turned up the folk music she'd been favoring for her creative time lately, hoping to quiet the demons while she got her studio in order, but the buzz of her doorbell cut right through the drums.
Setting aside a small carving knife, Abigail rose from her workbench and edged around wood blocks and logs in various stages of drying around the sunny backroom that she used for making her art. She'd knocked down a wall and moved the kitchen in her house to accommodate the needs of her work. When she tugged open the side door that had the buzzer, she fully expected to see a delivery of some sort. A new awl, maybe, or the used palm sander she'd bought on eBay.
Instead of a cardboard package, though, she found the man who'd preoccupied her thoughts all afternoon.
"Dr. Chambers." She felt the hum of awareness immediately. It didn't matter that he wore a ridiculously expensive watch and drove the low-slung, European-made sports car sitting in the driveway behind him, even though she'd told herself she was done with rich playboys, like the father of her child.
The vivid green of the hot doc's eyes watched her with interest. And, she guessed, radiated less animosity than he'd demonstrated back at the hospital. He'd left behind the scrubs she'd seen him in earlier. Now, he wore dark dress pants and a fitted blue button-down shirt open at the collar, a nod to the heat of a Texas July, perhaps.
The close-trimmed facial hair hid some of his face, and she guessed he would be even more overtly attractive when clean-shaven. Maybe that's why he wore the beard. Sometimes that level of compelling good looks could be a distraction from the substance beneath. Abigail would bet the women he worked with noticed him either way.
"It's Vaughn." He thrust out a hand, the silver Breitling watch glinting in the late afternoon sun. "And I hope we didn't get off on the wrong foot earlier."
The words caught her off guard, even as she took his hand briefly. The contact hummed up her arm and tickled its way along her shoulder.
"Abigail," she said automatically, even though he clearly knew who she was. She hesitated, feeling awkward as she pulled her hand back. "And I'm surprised to see you. Unless—"
A surge of hopefulness made her tense. He wouldn't have come all the way out to her studio to deliver bad news, would he?
"You won the job." He relayed the information with a curt nod, as if he was reading the results of a CAT scan to a patient. The words were so spare and utilitarian, but the impact was tremendous. "I thought I'd deliver the news personally—"
Abigail didn't hear the rest of what he said, a wave of relief rolling over her so fast she nearly stumbled backward from it. She clasped her hands together and squeezed the good news tight as a giddy yelp of laughter leaped out.
"Thank you!" She did a little dance in place, sandals slapping out a joyous rhythm. "You have no idea what this means to me."
She would keep her house and the studio she loved. The commission was enough to smooth the way for her baby's first year without having to worry about money every month. And, perhaps best of all, she would have a beautiful piece to dedicate to her sister's memory. The tree sculpture would be for Alannah. A tree of life and hope.
On her doorstep, Vaughn stared at her feet, tracking the happy hop like he'd never seen anything like it before. "I thought it was the least I could do given my demeanor earlier—"
She waved away the concern. None of it mattered now.
"Would you like to come in?" She saw the folder beneath his arm. Guessed there might be a check inside that paperwork. How surprising that the ornery surgeon had ended up being the bearer of the best news she'd had in a long, long time.
The briefest of hesitations.
Maybe the rich doc wasn't used to spending his time in an artsy bungalow downtown. With her folk music still blaring inside and her watercolors taped in all the windows, her work space was definitely on the eclectic side. Or maybe he just didn't like art period. Today, she was too relieved to care.
"Sure." Another clipped nod as his expensive leather loafers climbed the wooden steps. "Thank you."
Abigail backed into her studio and turned down the volume on her music, eyeing him as he moved deeper into her space. She'd never had a man here in the two years since she'd relocated to Royal from Austin. He had a way of filling up the room, even though her studio was airy and open. Vaughn's presence, while quiet, loomed large.
He took it all in, his gaze missing nothing as he followed her to the drawing table, where sketches lined the walls around it. She gestured to one of the chairs there, an armless seat she'd made herself of reclaimed wood.
"Have a seat. Can I get you some water? Sweet tea?" she asked as she headed into the kitchenette in the back corner of the studio. She would have gladly cracked open champagne if she wasn't five months pregnant. Not that she kept champagne on hand. But this new commission changed everything for her.
And even though she hadn't appreciated the doctor's contentious approach at the time, he was here, offering her the job that would keep her afloat—financially, creatively and maybe emotionally, too—at the most critical juncture of her life. She couldn't help but feel a softening in her attitude toward him.
"No. Thank you." He sat forward in the seat, all business. Withdrawing the folder from under his arm, he laid it on the table. "I brought the contract for you to sign, along with the initial payment."
He slid the papers out of the folder, carefully positioning them between her morning watercolor of a nuthatch on a tree branch, and an afternoon charcoal sketch of…him?
Oh. No. Horrified she hadn't tossed the paper in the basket, she rushed back toward the table, hoping to move it before he noticed.
Had he already noticed?
"I. Um. That is—" She was by his side in a split second. Standing too close to him. Hovering over him. Sounding completely inarticulate.
"It's all very straightforward." He glanced up at her. Frowned. "Is anything wrong?"
She couldn't tell from his expression if he'd noticed the half-drawn image of himself. Leaning forward, she slid her scattered papers together in a hurry, knocking the check on the floor and bumping his thigh with her knee. Awareness of him made her senses swim….
Excerpt. © Reprinted by permission. All rights reserved.


Book Info:
Five months pregnant and on her own. Even so, she can't resist this rugged rancher…
Solely responsible for her unborn child, Abigail Stewart is desperate for the art commission at Royal Memorial Hospital. Winning over the sexy Texan on the board seems impossible, but Vaughn surprises her with his response. And his attention. And a sizzling connection that defies all logic. But even if he can accept her baby, will Vaughn's dark past tear them apart?
Book Links: Book Links: Amazon | B&N | iTunes | kobo | BAM |


Meet the Author: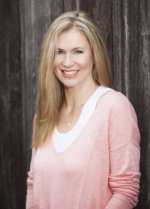 Four-time RITA nominee Joanne Rock has never met a romance sub-genre she didn't like. The author of over eighty books enjoys writing a wide range of stories, most recently focusing on sexy contemporaries and small-town family sagas. An optimist by nature and perpetual seeker of silver linings, Joanne finds romance fits her life outlook perfectly–love is worth fighting for. A frequent speaker at regional and national writing conferences she enjoys giving back to the writing community that nurtured and inspired her early career. She has a Masters degree in Literature from the University of Louisville but credits her fiction writing skills to her intensive study with friend and fellow author Catherine Mann. When she's not writing, Joanne enjoys travel, especially to see her favorite sports teams play and to gather new ideas.
Website | Facebook | Twitter | Instagram | GoodReads |