Today it is my pleasure to Welcome author
A. Meredith Walters
to HJ!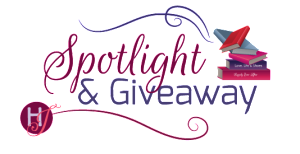 Hi A. Meredith Walters and welcome to HJ! We're so excited to chat with you about your new release, Exploited!
Please summarize the book for the readers here: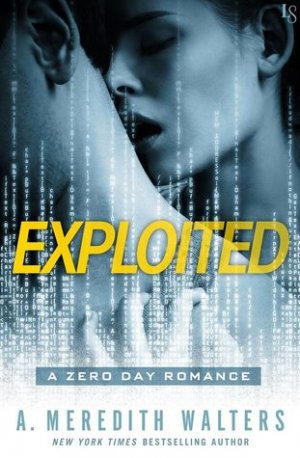 It's a romantic suspense about a hacktivist and the sexy FBI agent who is chasing her. Hannah, our super cracker, is on a one woman mission to bring down the evil and corrupt. She's made a name for herself by being smart and untraceable. She seduces Agent Mason Kohler in an effort to find out if the FBI are closing in on her. It starts as a means to an end, but ultimately she falls for him. Hannah then has to decide which is more important—her freedom or her heart.

Please share the opening lines of this book:
A string of numbers. A click. A code.Done.
I slip inside and I thrill at not being noticed.
But are you really looking?
Please share a few Fun facts about this book…
My husband (a super smart techie) hacked my email account when I first started talking about the book. He made sure to give me a first hand look at how easy it is to breach someone's security, which definitely freaked me out.
I had no idea who Toxicwrath (Hannah's secret hacker partner) was until I finished the first book. I wrote Exploited with no idea who it was, so I wrote the story so it could be anyone.
Researching cyber security took a lot of time. I'm sure I still didn't get everything right, but believe me I tried. But now I can tell you all about megabreaches, botnets, and root kits, lol.
Please tell us a little about the characters in your book. As you wrote your protagonist was there anything about them that surprised you?
Hannah Whelan was written as a character that's meant to surprise you. She is a woman with two faces (or two hats- she is a hacker after all). There's the image she wants the world to see—unassuming, low key, unnoticeable. Then there's the other side of her which is daring, a risk taker, perhaps a bit of an ego maniac. Both sides are facets of the "real" Hannah to an extent. So as a character, she struggles with which side of her personality should dominate. It made her incredibly interesting to write. Mason Kohler is part alpha, part hopeless romantic, part do-gooder. Hannah was hard to wrap my head around—her motivations, her passions are meant to be questionable at all times. Perhaps it's because she's meant to be so secretive but finding the 'guts' of that character was difficult at times. Mason, on the other hand, was rounded out very quickly. The character that surprised me the most was Hannah's anonymous hacker partner, Toxicwrath. I see-sawed back and forth with who he/she was. And when I finally decided, it was a bit of a shock, but it made perfect sense.
If your book was optioned for a movie, what scene would you use for the audition of the main characters and why?
A lot of the scenes in Exploited are subtle or take place on a computer. It's about what's NOT being said a lot of the times and not actual dialogue. This is a story about secret identities so a lot has to be conveyed by body language and expression. So I think I'd chose the first time Hannah went over to Mason's apartment. She's there to get intel. To see what he knows about her hacker alter ego. She gets busted snooping in his room and has to cover her tracks quickly. There's a lot going on without anything being said. There's Mason's suspicion. Hannah's panic. And there's even the beginnings of something deeper between them in this scene. The start of something more.
"Hannah?"
I quickly shoved the file back into the briefcase and closed it.
I hurried to the middle of the room, preparing what I was going to say once Mason found me standing in his bedroom like some crazy stalker.
"Uh, hey," I said once he appeared in the doorway.
Mason frowned. "Did you get lost? I didn't think the directions were that difficult."
I laughed nervously. Could he tell?
I had to give him something. Maybe a little truth.
"I'm not going to lie; I was being nosy." I lifted my hands in the air in defeat, hoping they weren't shaking too badly.
Mason glanced around the room, his eyes taking in everything. Perhaps making sure I hadn't lifted anything. I saw the doubt there.
Fuck.
I had to stop that before it created irreparable damage.
"I like you, Mason. I want to know more about you too," I said softly, ducking my head shyly.
I curled my hands into fists, digging my nails into my palms. My nerves would be my undoing. I had to calm down.
"Then you could just ask, like I was trying to do earlier." His voice was sharp, his words suspicious.
I glanced up at him; his face was hard. "I wasn't snooping through your drawers. I just—I don't know—wanted to get a better sense of you. Get a vibe from your space. And I was wanting to rub on this cutie a bit more." I sat down on the bed and scratched the cat's head.
Mason didn't say anything for a while and I didn't dare look at him. Instead I continued to rub his cat, hoping and praying that I hadn't screwed everything up.
And I sure as hell didn't look at the briefcase on the chair.
The bed dipped as Mason sat down beside me. "I didn't mean to bite your head off, but my career makes me question everyone and everything. It's a bad habit in personal relationships," he explained.
I wasn't out of the woods yet. I had to be careful.
What do you want people to take away from reading this book?
I want them to enjoy it. I want them to be frustrated by it. I want them to come away with the thought "I NEED to find out what happens next."
What are you currently working on? What other releases do you have planned for 2017?
I'm currently working on a few different things. I'm in the middle of writing the second book in my English football series and I'm also writing new emotional romance I haven't announced yet. There's also a thriller or two in the works which are a lot of fun.

Thanks for blogging at HJ!
Giveaway:

Ebook: EXPLOITED (A Zero Day Romance ) by A. Meredith Walters. *Gifted via Amazon
To enter Giveaway: Please complete the Rafflecopter form and Post a comment to this Q:

Is there a certain genre or subject matter you want to see more of in books?
Excerpt from Exploited:
"I'm glad you called me." Mason leaned down and kissed me. A sweet pressing of lips that had me questioning my sanity.
I smiled. It was all I could do. I was all out of coy, flirty responses. I couldn't play the part of seductive siren today.
I was feeling raw.
Exposed.
And I had called the one person I couldn't be honest with.
What in the hell was wrong with me?
I blamed my mother.
Damn her.
"But you're busy. You have work to do." I tried to backtrack. To salvage the mess I had made.
It was too late.
Mason was here.
And I wanted him to be.
Keep your distance. Don't let him close. Don't forget why he's in your life.
Shut up!
"Stop it. Grab your coat. We're getting out of here." Mason's eyes sparkled when he looked at me.
God, why did that feel so good?
I did as I was told and followed him out to his car.
I could question everything later.
Right now I didn't want to second-guess myself.
"Where are we going?" I asked once we were in the car.
"What do you think about going ice-skating?" he asked and I laughed.
It felt good.
The laughing.
"Ice-skating? Seriously?"
Mason smirked. "Why? I've always wanted to give it a try. Could be entertaining to watch me fall on my ass. Have you ever been?"
I sobered slightly. "Yeah, I used to go when I was little. My dad would take Charlotte and me. I was pretty good but I haven't been since I was thirteen."
Mason reached out and took my hand, giving it a squeeze. "Well, maybe it's time to try again."
His words seemed to hold so much meaning. He had no idea how much.
"Maybe," I conceded, squeezing back.
We drove all the way to the sports complex as Mason told me stories about Perry, his hapless partner. I couldn't remember the last time I had laughed so much.
"And I had to tell him that the self-tanner he was using had turned his skin orange. I couldn't figure out how he hadn't noticed when he looked in the mirror." He chuckled, turning into the parking lot.
"I wish I could see this guy. The fake tan and bad aftershave have me intrigued," I snickered.
"Everyone has that one coworker who drives them crazy. Unfortunately for me, it's my partner." He parked the car and we got out. Mason took my hand, lacing our fingers together.
The earlier sadness had lifted. Now I couldn't stop smiling.
That's a problem.
Not right now. Not when I needed to feel good about something.
"Yeah, I have one of those. Mine's like a puppy that won't leave you alone and you feel bad if you kick him across the room," I said, walking through the door that Mason held open for me.
"Oh, really? Tell me more about this puppy." Mason raised an eyebrow and I made a face.
"His name is Kyle. He's young. Just out of college. And he always wants me to teach him how to do silly computer hacks—"
Fuck, fuck, fuck! What was I saying?
Mason made it so easy to forget the lies. Forget the stories.
To forget to hide.
"Computer hacks? Should you be admitting that sort of thing to an FBI agent?" he teased, bumping me with his elbow.
I felt like I was going to pass out.
Fuck. Fuck. Fuck.
For Mason it was a joke. Something he could laugh about.
He had no idea . . .
This was a reminder of how I couldn't drop the act. Not for one single second.
Excerpt. © Reprinted by permission. All rights reserved.

Book Info:
In this pulse-pounding novel from the bestselling author of Butterfly Dreams, a vigilante hacker plays a seductive game with the agent who's chasing her online—and sharing her bed in real life.
At first glance, I'm nothing out of the ordinary. I am a daughter. A sister. A friend. When you look at me you won't see anything that warrants suspicion. I don't look like a criminal.
My name is Hannah Whalen, but most people know me as freed0mov3rdr1v3, or "Freedom Overdrive"—one of the world's most prolific and notorious hacktivists. My goal—my purpose—is to shed light on the evil that lurks behind the corporate and government lies we have been force-fed for too long.
My story begins with the best possible intention. Devoting my life to exposing the corrupt. The dishonest. The unethical. For that, they label me a cyber-terrorist. Wanted by the FBI, I've always been one step ahead.
Until I fell in love.
Because I'm sleeping with the man who's hunting me. And he has no idea that I am his prey. Now I have to decide what's more important: my freedom or my heart.
Note: Exploited ends on a cliffhanger. Hannah's story continues in Aftermath.
Book Links:

Meet the Author: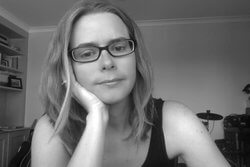 A. Meredith Walters is the New York Times and USA Today bestselling author of Butterfly Dreams and the Find You in the Dark series. Before becoming a full-time writer, she worked as a counselor for troubled and abused children and teens. The Virginia native currently lives in England with her husband and daughter.
Website | Facebook | Twitter | Instagram | GoodReads |