Today it is my pleasure to Welcome author
Katherine Garbera
to HJ!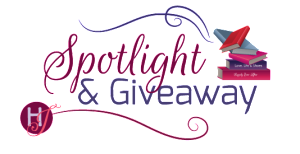 A brand new, sizzlingly hot new romance from USA Today bestselling author Katherine Garbera!

Thanks, Sara! It's great to be here.

Please summarize the book for the readers here: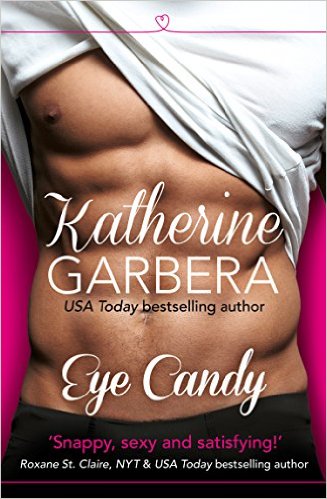 Hayley Dunham is ready to shake things up, getting busted breaking into her own place by her neighbor–hot cop, Garrett Mulligan sets her on that path. Flirting with Garrett is fun and Hayley definitely enjoys their steamy embraces but she's looking for something more and someone who can be more than just Eye Candy.

Please share the opening lines of this book:
"Busted!" Garrett Mulligan said in a strong voice.

He liked the view from where he stood. Long legs encased in black hose with a seam running straight down the back. Left leg slightly bent as she shifted off-balance and tried to jimmy open the ground- floor window. As a man he could stand here all night especially as she bent forward and the hem of her tiny skirt rose revealing the fact that she was wearing hose and not stockings. As a police officer he couldn't just let her break into his neighbor's brownstone.
Please share a few Random facts about this book…
Hayley is a candy chef and I had a lot of fun eating lots of chocolate truffles while writing this book.
The title from the beginning was Eye Candy because I thought it was a clever play on Hayley's professional and Garrett's hotness. 🙂
Hayley's rescue dog is based on my own sweet miniature dachshund Godiva. Since Godiva spends most days sitting on my lap as I write she was definitely an inspiration for the story. I thought Hayley needs someone who just loves her without any complications.
Please tell us a little about the characters in your book. As you wrote your protagonist was there anything about them that surprised you?
I was surprised by the letters that Hayley's mother left for her. When I wrote about the first one I hadn't planned on the letters but then they made perfect sense. Hayley is trapped by her teenaged perception of what her mother wanted for her and what she wants for herself.
What, in your mind, distinguishes this book from other books out there in the same genre?
I think this book is different from other urban set romances because of the Garrett and Hayley. They aren't loners and have a set of solid friends and family around them that give them a solid base for their lives. Another thing that is unique is the Candied Apple. The store co-owned by Hayley and her friends is the hub of a lot of the scenes and where I got to play with my love of food and romance. Coming up with truffles that are inspired by a first kiss was a lot a fun.

The First kiss…
Intro: Neighbors Hayley and Garrett have never only seen each other in passing until the night of her 30th birthday when she's had a little too much to drink, lost her keys and Garrett catches her trying to break into her own place.
First Kiss:
She glanced up at him because even in the ridiculous heels he was still much taller than she was. She saw he was watching her with that steady, even gaze he'd had on the street but also a little bit of amusement.

He thought she was frivolous.

For a moment the shy girl inside of her withered a little and wanted to retreat but she wasn't hiding any more. She leaned up and let her breasts brush against his chest as she wrapped one hand around his shoulder for balance before she canted her body forward.

"Is something funny, officer?" she asked in a deep husky voice, making sure her words were spoken right into his ear.

She felt him shudder and his hands came to waist and he drew her off her feet more firmly into the cradle of his body but then everything shifted and she felt them starting to fall.

He cursed and held her tight as he ensured she landed on him with her half on top of his chest and half on the floor. Hayley started laughing as she realized that maybe jumping from mousy to sexy was too much for her to accomplish in one night.

She glanced down at Garrett to find he was scowling.

"Are you hurt?"

"Just my pride," he said with a wry grin.

"Pride goeth before the fall?" she quipped.

"Definitely," he said. He grabbed her waist and pulled her more fully on top of him. She felt his jean-clad legs part and her silk-encased ones slid between them.

There was something almost erotic about the feel of the denim against her thighs and she shivered a little inside. She put her hands on his chest but his hand on her waist moved up her back and he pushed his fingers into her newly cut hair, his hand shaping her head and drawing her down.

"What are you doing?" she asked on a breathless sort of sigh.

"Regaining the ground I lost," he said, moments before his lips met hers.

Hayley closed her eyes and then the timbre of the kiss changed as he angled his head and parted her lips with his. The warmth of his breath as it entered her mouth sent shivers of awareness down her spine. The smooth glide of his tongue over hers short-circuited her thoughts.

She stopped breathing.

Every nerve in her body was at attention. As his mouth moved over hers she felt the caresses of his thighs over hers. The movement of his hands over the back of her head as he massaged the muscles in her neck and she turned to putty.

She melted against him and over him. The kiss transformed her the same way the clothing had. He was awakening something inside of her that she'd thought only existed in epic romance books and movies, but not in real life. Something she'd always longed for, but thought she'd never find. Something dangerous because though she was ready to change inside she hadn't yet.

She pulled back and looked down at him. His eyes were half-closed and a subtle flush had spread under his beard-stubbled cheeks. His lips were moist and swollen from kissing her. She lifted one hand and rubbed her finger over the stubble on his jaw enjoying the slight abrasion against her skin.

He opened his eyes and she saw how beautiful they were up close. She would have said they were gray before but at this angle she could see they were flecked with green and blue. She moved her hand from his jaw and traced the line of one eyebrow and then found a tiny scar at his hairline. She rubbed her finger over it.

"Ah, bad girl, you are killing me," he said, his voice was deep and sort of husky now. The words brushed over her senses like a blast of heat from a fireplace on a cold night. And this was a cold January night.
Did any scene have you crying or laughing (or blushing) while writing it?
The scene is one that is late in the book where Hayley reads the letter from her mom that she's been putting off reading. Here is a little snippet:
She unfolded the monogrammed stationery sheet and saw her mother's pretty cursive handwriting through the haze of tears. She wiped her eyes with the back of her hand and focused on the paper.

Dear Hayley;

Thirty! Oh, my. When I turned thirty you were nine, nearly ten, and so full of yourself. I knew then that your spirit was always going to be fierce and it scared me. I never knew how to relate to you.

I hope that your life is truly on a great path. This is hard for me. I want so much for you. And I know that in the last few years we haven't exactly seen eye-to-eye and remembering you as you were when I was thirty has reminded me that I thought you could rule the world.

I bet that's what you are doing. I hope you owned your twenties and know that you are going to continue to grow in beauty and strength.

Remember whenever you need me I'm here. Maybe just in spirit but I will always be watching over you.

Love,

Mom

Hayley closed her eyes, felt that hug she desperately wanted and then folded over the page. Her mom hadn't told her anything that Hayley hadn't already felt but for some reason she felt acceptance from her mother.

The thing she'd never really felt before this moment.
If your book was optioned for a movie, what scene would you use for the audition of the main characters?
I think I'd choose the scene where Garrett is on a blind date and ends up at Hayley's candy making class. The moment changes the dynamic between and moves them from just flirting neighbors to something more.
He followed her into the room startling her as she was coming back out with a box of cocoa powder. She stumbled into him and he wrapped his arms around her, steadying her.

"I'm always catching you," he said under his breath as he stared down into her eyes. There were lots of emotions swirling through them but none that he could identify. She felt so good in his arms. He wanted to keep her here. Hold onto her because when he did he felt grounded.

"You're always surprising me," she admitted at last. She had on an apron that had the Candied Apple logo on it and their slogan Take One Bite. "I didn't expect to see you here tonight."

"Me either," he admitted. But he was so glad they'd run into each other again.

"So, you're on a date?" she asked a tad too casually.

He shook his head. "No, I'm not. I'm out with my brother, his fiancée and their vet."

"That sounds like a date."

"Well, in that case you've been on it too, because I haven't been able to think of anything but you all night."

She frowned slightly, studying him. He'd looked at enough perps to know she was searching for the truth in his words. He wasn't a fancy talker like Hoop or his brother Pete. He shot from the hip and saw the world in two shades, black and white.

But somehow Hayley seemed to fall in the middle of that. She wasn't all good or all bad. She was human.

Just like he was. It was a good thing to remember.

But he'd always wanted to be better.
If you could have given your characters one piece of advice before the opening pages of the book, what would it be and why?
Trust yourself. But that's the hardest piece of advice that anyone could give. It's so hard to believe that your instincts are right. It's much easier to see the obstacles in your way and Hayley and Garrett are both more comfortable fighting obstacles then just going with the flow.

What are you currently working on? What other releases do you have planned for 2015?
I am currently working on another book for Harper Impulse that will feature Hayley's friend Cici and Garrett's friend Hoop. I have another book in my Whiskey River series with Eve Gaddy: One Night With The Playboy coming in August along with the first book in the Amalfi Night Billionaires series The Billionaires Temptation.

Thanks for blogging at HJ!
Giveaway:

I'm giving away a copy of Eye Candy in e-book and some fun SWAG.
To enter Giveaway: Please complete the Rafflecopter form and Post a comment to this Q:

What's your favorite decadent treat? Mine is a sinfully rich dark chocolate truffle with some sort of fruity filling probably raspberry.
Excerpt from Eye Candy:
"Busted!" Garrett Mulligan said in a strong voice.

He liked the view from where he stood. Long legs encased in black hose with a seam running straight down the back. Left leg slightly bent as she shifted off-balance and tried to jimmy open the ground-floor window. As a man he could stand here all night especially as she bent forward and the hem of her tiny skirt rose revealing the fact that she was wearing hose and not stockings. As a police officer he couldn't just let her break into his neighbor's brownstone.

It was early January, crisp and cool as the snow from the last storm had already melted.

Instead of jumping she giggled. This party girl had had a little too much to drink tonight. Nothing he couldn't handle. Even with his busted foot and his suspension from the force he was still one of New York's finest.

"NYPD, miss, hands where I can see them," he said.

She giggled again.

"Breaking and entering is a serious matter," he said calmly, stepping forward and putting his hand on the small of her back to make her realize he wasn't going away. Her waist was tiny as his hand almost spanned her entire back. "Miss?"

"I'm not breaking the law. I live here," she said amongst her giggles.

"Hayley?"

"Yes, Officer Hottie."

"Step out into the light," he said.

He took two steps back and she did the same. She tipped her head to the side and smiled at him as she stopped in the circle of light provided by a street lamp.

She rolled her eyes and did a little pirouette. "Satisfied?"

"Not even close," he said, stepping closer to her and taking her hand, but he recognized her smile and now that she'd stopped giggling she sounded just like his neighbor. "I should be putting you in handcuffs and taking you down to the station."

She batted her eyelashes at him. "Is that really what you want to do?"

"It's what I should do," he said, but the images in his head were hot and naughty. Not at all what a cop on probation should be thinking of.

"Because I'm a bad girl?" she asked in a husky voice.

This playful, sexy version of his neighbor intrigued him. It was the balm he needed after spending the night with his family once again declining to leave the NYPD.

Not even close to being really wicked, he thought. It was the smile that convinced him it was Hayley. Even behind her big glasses that smile had been a knockout and it still was.

"Why are you breaking into your own place?" he asked, crossing his arms over his chest.

"I lost my keys," she said, gesturing to her clutch handbag, which lay open on the ground with its contents spilling out.

He looked closer and saw that her bag was on subway grate. Her keys were gone forever. "And why didn't you just call a friend?"

She started giggling again. Clearly she'd been out partying, but even so bending over to retrieve her clutch shouldn't have been a problem.

"My skirt," she said, gesturing to it.

Her hand fluttered to the hem of the skirt, briefly touched it and then balled into a fist. He suspected she'd wanted to tug at the bottom of it. It was short. He took his time looking at her long legs and when he finally brought his gaze to her face, noticed her lips were parted as she stared at him.

"Ah, I see the problem…"

"Besides, who was I going to call at midnight?" she asked. She tucked her hair behind her ear and glanced up at the night sky.

"Me," he said.

"You? You're all into me right now, but yesterday you didn't even offer to hold one of my grocery bags when I was juggling them and my keys."

He hadn't even noticed her yesterday but he'd had been pre-occupied with the news that he'd be spending at least six more weeks in the ankle cast and on leave. "I'm noticing now."

"What's it say about you, hottie, that you only notice me when I'm breaking the law?" she asked, that teasing note back in her voice.

"My name's Garrett–not hottie," he said, ignoring her very accurate observation.

"I notice you ignored my question," she said with a little pout. "No matter. Now that you're here, would you help me out?"

"How?" he asked.

"Could you pick up my iPhone? I Googled how to break into an apartment. I think I might be able to make this work."

He shook his head. Bending down, he scooped up her purse and her phone. "No, I'm not going to help you break in. Besides you'd trigger the alarm and I don't think you want that."

"You're right. So what are we going to do? I can't hang out here all night."

She stood there in the moonlight in her 'bad girl' clothes but her sweet girl-next-door attitude. And he was a cop even if he was on leave. He'd taken an oath to protect and serve.

He wanted to protect her and serve her.

Damn. He should walk away. She wasn't his problem.

But he knew he wouldn't. He'd never been able to resist a damsel in distress.

"You can sleep at my place and call a locksmith in the morning."

"Can't you break into my place for me?" she asked in that quizzical way of hers.

"Not with this bum foot," he said. "What is with you and breaking the law?"

"I'm changing," she said.

"Okay, change tomorrow. Let's go." Lord knew he'd become a master of pushing change off. He had mastered it with hours on the upper-body weight machines.

"I don't know if I should stay at your place," she said as he held his hand out to her.

"Why not? Don't you trust me to keep my hands to myself?" he asked.

She gave him a smoldering look from under her lashes. Her pixie haircut made her features seem almost ethereal. She was temptation incarnate and there was something in her eyes that said she knew it.

"No, I don't trust myself."
Excerpts. © Reprinted by permission. All rights reserved.


Book Info:
A brand new, sizzlingly hot new romance from USA Today bestselling author Katherine Garbera!
Candy chef Hayley Dunham has vowed to own her thirties; she's a successful business woman, good friend and dutiful daughter but she can't help but want more. She wants passion… Fireworks… And one kiss with the hot cop-next-door shows her exactly who she wants those fireworks with.
Garrett Mulligan has always wanted to be a cop, he's the kind of man who lives to protect and serve. But when an injury sidelines him and raises doubts about him returning to work, he's at his wit's end until cute, flirty Hayley shows up to provide the perfect distraction…
Meet the Author: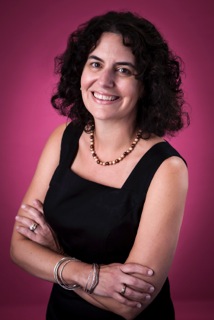 USA Today bestselling author Katherine Garbera is a two-time Maggie winner who has written more than 65 books. A Florida native who grew up to travel the globe, Katherine now makes her home in the Midlands of the UK with her husband, two children and a very spoiled miniature dachshund. Visit her on the web at http://www.katherinegarbera.com, connect with her on Facebook and follow her on Twitter @katheringarbera.
Website | Facebook | Twitter |