Today it is my pleasure to Welcome romance author
Andrea Laurence
to HJ!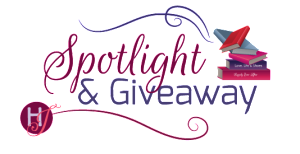 Hi Andrea and welcome to HJ! We're so excited to chat with you about your new release, Facing the Music!
Hi, everyone. Thanks for having me today!
Please summarize the book a la Twitter style for the readers here: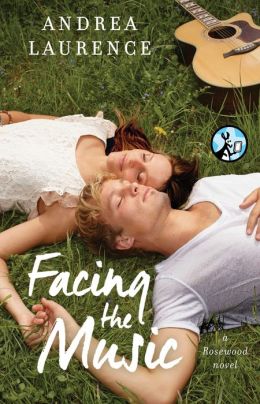 Ivy & Blake's relationship imploded six years ago and both their lives were changed forever. When she got her revenge, Ivy became a rock star & Blake became a laughingstock. Forced back together for the good of their hometown, they have no choice but to put aside their differences & finally face the music.
Please share the opening line of this book:
"Is Blake Chamberlain the one with the tiny penis?"
Please share a few Random facts about this book…
1. The original inspiration for the book did come from an article I read about Taylor Swift, but the actual character of Ivy is a combination of several different musical influences including P!NK, Kelly Clarkson, and Miranda Lambert. Ivy is much more rock 'n roll.
2. These influences are reflected in the book's playlist. Favorites include Blow Me (One Last Kiss) by P!NK, Since You've Been Gone by Kelly Clarkson, and I Knew You Were Trouble by Taylor Swift.
3. I live in Alabama, and although Rosewood is a fictional town, many of the characters are based in part by actual southern people I know.
4. Ivy is the one and only winner of the Rosewood Talent Show. She won when she was only eight, singing How Do I Live by LeAnn Rimes. After half the town was beaten by a child, the event was never held again.
5. I actually wrote the song Size Matters. Although only a snippet of the actual words appear in the book, I wrote an entire song with several verses.
Please tell us a little about the characters in your book. As you wrote your protagonist was there anything about them that surprised you?
Ivy is a flawed heroine and I think early on, some readers might not even like her, but she's real. She's famous, beautiful and talented, but she's not perfect. She's had her heart broken and doesn't respond the way most of us would. Instead of searching for a better love, she abandons the idea entirely and dates men she doesn't have to have feelings for. It makes for good music, but a crappy love life. I think she was still in love with Blake despite what he'd done, so she couldn't be in love with anyone else.
Blake was a surprise to me because despite everything that had happened in his life, he'd made the most of it. All his dreams crumbled, but he marches on and finds a whole new dream, and a new life, he never expected. I think that's great because so many of us have to evolve in a similar way. Not all of us can become famous quarterbacks, rock stars or authors, but all of us can be happy.
What, in your mind, distinguishes this book from other books out there in the same genre?
This isn't your typical southern contemporary romance. It's a snarky mix of pop culture, classic southernisms, and real romance that appeals to a variety of readers.
The First kiss…
…takes place at the top of a Ferris wheel to escape the paparazzi!
"Don't overthink it, Ivy. I just want to kiss you. Would that be all right?"

Ivy looked around nervously. She wasn't sure whether it was the height, the paparazzi, or the thought of kissing Blake that was making her heart race and her palms sweat. She wanted him to kiss her. But what would that mean? What would it lead to?

He was right, she was overthinking it. With a surge of bravery or stupidity, she leaned forward and brought her mouth into hard contact with his. Too hard, actually. He was completely unprepared for her sudden assault and her face collided with his. Their foreheads clunked together with a hollow thud just as their mouths smacked into each other.

"Ow, Jesus," Blake said, pulling back. "I think you split my lip open." One hand shot to his forehead and the other to his mouth. His fingertips were dotted with tiny red spots as he pulled them back to examine the damage.

Ivy could feel the blood rushing to her face with embarrassment even as her own forehead throbbed. "Oh, Blake, I am so sorry. I don't know what I was thinking." She leaned in and brought her thumb to his lip, inspecting the damage she'd done. He'd already stopped bleeding, it wasn't a serious injury, but she still felt bad about hurting him.

"I know what you were thinking."

With a smile that made him momentarily wince, Blake captured her face in his hands and moved in slowly to avoid another collision. His lips were soft but firm as they pressed against hers. Ivy leaned into him, trying to be gentle after hurting him, but he didn't seem concerned. His thumb stroked the line of her jaw as he deepened the kiss and coaxed her mouth open.

Ivy was all too happy to comply, relishing the soft glide of his tongue along hers. He drank her in, groaning softly against her mouth as though she tasted better than the finest wine. She lost herself in the kiss, wrapping her arms around his neck to get closer to him.
Did any scene have you crying or laughing while writing it?
There's a scene early on where Ivy gets herself into quite a predicament. She locks herself out of her cabin, but her bikini top is caught in the door. I had a lot of fun with that scene. Here's one of my favorite parts.
Ivy bent down to open the door to the porch while still keeping her lady parts covered. She moved quickly down the wooden steps to the mix of grass, mud, and sand that surrounded the lake. As she tiptoed delicately through the grass, the rougher blades and the occasional rocks reminded her she was a little more tender-footed than she used to be.

At the front of the cabin, she climbed up the stairs, fully exposed to the road, the sun, and anyone who might roll by in their pickup truck. Ivy reached desperately for the knob and—

Nothing. It was also locked.

Ivy was barefoot, topless, keyless, phoneless, and standing in the yard in a cheeky pair of string-bikini bottoms with cherries on her ass. "Well, shit!" she yelled, stomping her bare feet on the wood and lodging a splinter in her big toe.

"Ow, damn it!" Ivy howled, unable to pull out the splinter without exposing herself to the road. "You have got to be kidding me!"
If your book was optioned for a movie, what scene would you use for the audition of the main characters? 
I think the scene at Woody's Bar where the characters really go at each other for the first time would be perfect. The scene is charged with so many emotions built up after six years apart.
"Ivy? Are you just going to let him interrupt your song like that?"

Blake stopped in time to see Ivy stiffen. She was never good with confrontation; she preferred to leave her cutting words for her songs. But when she was backed into a corner, she was like a small dog—quick to bite. He watched as she took a deep breath, and then turned to face the crowd with the sweet smile that had charmed America while spewing her vitriol.

"No," she said. "It's fine. This is just one jukebox in one bar. That album went quadruple platinum, and 'Size Matters' is the second-longest-running number one single in iTunes history. Blake can't unplug every iPod in America. And even if he could," she added, looking him in the eye, "the damage is done."

A few people chuckled. Blake wasn't one of them. She was right. The damage was done, and so were they. Any flicker of attraction between them was just biology conspiring against him. He supposed it was time to put the last nail in the coffin and move on. "I wish I could," he retorted. "I would consider it a public service—protecting the general population from bitter, autotuned, subpar pop music."

"First," she said, taking a few steps toward him. Her spine was ramrod straight and defiant, pressing her breasts against her silky top and giving him unhelpful flashbacks to today's earlier encounter. "My music is not autotuned. I am not a belly-baring teenage pop princess. I play my own instruments. I perform live. I write my own music. And if that music is bitter, you've got no one to blame but yourself."

"Blame?" Blake laughed. "I think I should get a cut of those four million sales. Before I broke your heart, your songs were nothing but the sad refrains of coffeehouse open mic nights."

Ivy's mouth fell open, her response stolen from her lips.

It was a low blow and he knew it. Ivy had struggled with her music for months. He knew how hard she'd worked and how her professors just hadn't seen the emotion and spark that made her songs special.

His brother Grant sidled up. "That's probably not the best idea," he noted. "Never piss off a woman with a dart in her hand unless you fancy an eye patch."
If you could have given your characters one piece of advice before the opening pages of the book, what would it be and why?
Be adults and talk about things. Communication is important, even though sometimes it can be hard.
What are you currently working on? What other releases so you have planned for 2014?
The fourth book in the Secrets of Eden series – Her Secret Husband – comes out in October and my first Christmas novella – Jingle Spells — will be out in November. I just finished the next book in the Rosewood series, so Feeding the Fire will be out in March 2015.
Thanks for blogging at HJ!
Giveaway:
2 e-copies of Facing the Music (International)
 1 will win an e-copy of Facing the Music and an Old Mill Southern Staples Gift set including the famous Old Mill Stone-Ground Grits, Self-Rising Cornmeal white and a bottle of local Sorghum. (US only)
To enter Giveaway: Please complete the Rafflecopter form and Post a comment to this Q:

Ivy gets the ultimate revenge (and the last word) by writing songs about her exes. If you could write a song about your ex, what would the title be?
Excerpt
God must be rewarding him for his patience. That had to be the answer. There was no other reason why he would trip over a scenario this sweet. Ivy was outside wearing nothing but a pair of bikini bottoms and a frown.

Blake killed the engine and slowly pulled his boat up to the dock. He tied it up, taking careful steps to secure his baby and make Ivy wait as long as humanly possible. From what he could see, she wasn't going anywhere, even if she wanted to.

He climbed onto the dock and strolled causally over to the Hudson cabin with his hands thrust into his pockets. Taking his time, Blake soaked in every delicious detail, from Ivy's irritated scowl to the full globes of her breasts pressed beneath her inadequate hands. He'd never been so jealous of a pair of hands in his life.

His jeans tightened uncomfortably as his inspection ran over her mostly bare body. He was frankly surprised by the reaction. Not because she wasn't a beautiful and sexy woman—she was; that was a given—but because his dick had a deep, abiding hatred of Ivy. So did the rest of him, but it was his penis that had become the center of national attention for being woefully inadequate. At the moment, however, he had ample evidence to the contrary.
Book Info:
In this sizzling and hilarious contemporary e-book romance, pop sensation Ivy Hudson returns to her small town to face her ex. Only trouble is, she made her Taylor-Swift-like career with the hit song "Size Matters"—and the football hero has had to live it down ever since.
Five years ago, high school sweethearts Ivy and Blake's relationship imploded and both their lives were changed forever. Ivy became a rock star and Blake lost not only his dreams of a successful NFL career, but his reputation. Ivy's angry song about their breakup, called "Size Matters," hit the top of the charts and Blake became a national laughingstock. He's salvaged his career and returned to Rosewood to be the high school football coach, regaining his status as town hero and leading the boys to the state championships.
When a tornado whips through town and destroys the high school gymnasium and stadium, a committee is formed to help rebuild and plan some charity fundraisers. Blake's grandmother requests that Ivy return to Rosewood for the events. Forced back together for the good of their hometown and their careers, Ivy and Blake have no choice but to put aside their differences, stop running from their pasts, and finally face the music.
For fans of Kristen Proby and Colette Auclair, Facing the Music hits a perfect balance between small-town romance and big-time success. Follow Ivy and Blake as they fall back in love and figure out what does matter in the end…
Book Links:
Author Bio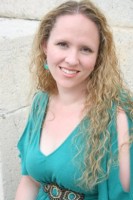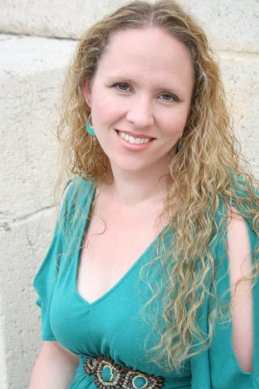 Andrea Laurence is an award winning author of contemporary and paranormal romance. She has been a lover of reading and writing stories since she learned to read at a young age. She always dreamed of seeing her work in print and is thrilled to share her special blend of sensuality and dry, sarcastic humor with the world. A dedicated West Coast girl transplanted into the Deep South, she's working on her own "happily ever after" with her boyfriend and their collection of animals including a Siberian Husky that sheds like nobody's business.
Website | Facebook | Twitter |