Today it is my pleasure to Welcome author
Tara Taylor Quinn
to HJ!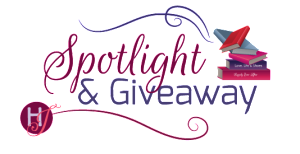 Hi Tara and welcome to HJ! We're so excited to chat with you about your new release, Falling For the Brother!

Hi, it's great to be here!

Please summarize the book for the readers here: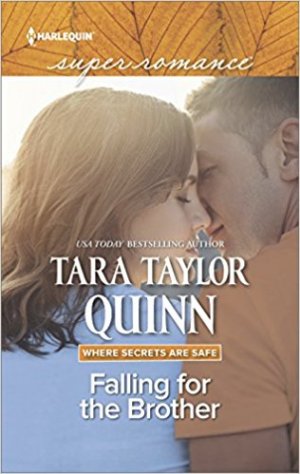 Families are integral to our being, oftentimes to our security, most often, to our happiness. And yet families aren't usually easy…so many people, marrying people, bringing in new people…differences happen. And sometimes, different love happens, too. This is the story of one woman who is brought into the family by one brother – a brother whose secrets she holds loyally, and develops feelings for the other brother. All three of them are in law enforcement, lines are blurred and trust is hard to come by. Factor in a grandma and a three-year-old and things get tricky.

Please share the opening lines of this book:
MIRIAM THOMAS. Instantly alert, Harper Davidson stared at the report on the computer screen in front of her. Miriam Thomas. It wasn't a common name. But not a stretch to think there'd be more than one woman bearing it.
Please share a few Fun facts about this book…
Undercover cops have different rules and even though I researched them, my editor kept coming back at me, asking me could he 'really' do that. I had to copy and paste to show her that, in California at least, he could…
I usually send in a list of title suggestions, but didn't get a chance on this book! A flurry of emails were sent to me, but I was at the Romance Writer's Conference in Orlando and didn't get them in time! My suggestions aren't usually the greatest, though, so no harm done!
Please tell us a little about the characters in your book. As you wrote your protagonist was there anything about them that surprised you?
Mason, the hero, surprised me a lot. He's a crime scene investigator. A loner. Prior to that he was with the FBI. He's a tough investigator. Nothing fazes him. And yet…he turned out to be one of the most sensitive heroes I've ever written.
If your book was optioned for a movie, what scene would you use for the audition of the main characters and why?
The older brother, who had a one night stand with the heroine a week before she married his brother (that marriage ended in divorce) had asked to have a paternity test done. He believes his brother has abused their grandmother.
He'd thought, when he insisted on the paternity test, that he'd need to protect the child from Bruce, from his manipulative behavior.
He'd been wrong.
Thank God, he'd been wrong.
He'd touched his screen, was typing in his password, when Harper caught up to him in the hall just outside the classroom door.
"You okay?"
"Fine," he said, typing the password a second time.
"Mason." They weren't even out of the building yet, but she stopped him with a hand on his arm. "It's okay to feel things," she told him.
"She's a great kid," he responded, giving his voice enough strength to convince her that he really was fine. "I'd like to be a regular part of her life…assuming Bruce is okay with that."
It had to be up to Bruce.
"We'll work it out somehow," she said. "You're her uncle—"
She broke off and they stared at each other. "No matter what, you're related to her, part of her family. I'll tell Bruce that since you and he are talking, it's time for Brianna to get to know her uncle. If he wants that to happen on his schedule, in his presence, that's okay, but at least you'll see her."
Every time he tried to shut the door on things he couldn't have, she opened it up again. Did she know how much she was messing with him?
Or how grateful he was to her?
What do you want people to take away from reading this book?
I hope readers leave this story with a stronger sense of hope – no matter what happens in life, good or bad, there's always hope for happiness ahead.
What are you currently working on? What other releases do you have planned for 2017?
I have eight releases in 2018! I'm working on the last one right now – it's part of the Fortune's of Texas continuity series with Harlequin Special Edition and will be out in December. I also have my very last Superromance coming out in June – the last month Superromance will ever be published (sad face emoticon.) It's called A Defender's Heart and it took all of my heart to write it. Then in August my first ever Special Edition releases, Her Lost and Found Baby. It's book one of a three book trilogy, The Daycare Chronicles. Book two is out in November!

Thanks for blogging at HJ!
Giveaway:

Falling For the Brother is book 13 in the Where Secrets Are Series, revolving around a resort-like women's shelter. The books are mostly stand alone stories and the series is going to continue in the Harlequin Romantic Suspense line in 2019!!! Today I'm giving away eBook copies of the first three books in the series – Wife By Design, Once a Family, and Husband by Choice!
To enter Giveaway: Please complete the Rafflecopter form and Post a comment to this Q:

In a non-scientific sense, do you think biology or environment is more compelling when push comes to shove? Are we more loyal to biological family, family by marriage or adoption, or friends?
Excerpt from Falling For the Brother:
"What did you do last night, Gram?"
"I climbed out my bedroom window."
His mouth fell open. He closed it. Opened it again. Not sure if he was going to smile or rant.
"I thought about it the first night I was here. How I could climb out the window if I needed to. How you all might think I'm old and helpless, but I'm not…"
Instincts on alert, Mason almost challenged her, denied that any of them considered her helpless, but the casual way she said the words held him back. He filed them in his mind, knowing he had to mention them to Sara, Gram's counselor there at the Stand. And maybe to Harper, too. Just to keep her in the loop, since he'd dragged her into this.
Pulling her hand from his, Miriam folded her arms, cast on the inside, and stared at him. "I got out as easily as I knew I could. I took a walk. Enjoyed the gardens by moonlight, and then I came back. If that guard Tasha hadn't come looking for me I'd have been back in through the window without anyone knowing. It's low enough that I could sit on the sill and slide down without having to use any arm strength even.. And I go up and downstairs every single day."
The grounds were locked. Safe. She'd put herself in no real danger.
Still, she could have found a way out, which scared the hell out of him. The Stand was nearly impossible to break into, but it wasn't as difficult to leave. It wasn't a prison. Which was why they had the voluntary no release system, assigning round-the-clock watch over women who considered themselves a flight risk. And Harper's team would have no way of knowing that a seventy-something injured woman would try to climb out her bedroom window.
"It's at the back of the house, you know," she said, as if that somehow changed things.
"You gave me your word you'd cooperate."
She glared at him, and he almost took her on. Until he saw the hint of vulnerability in eyes that were growing old—their fire undimmed.
"The officers are here to keep you safe, not make you a prisoner. If you want to take a walk, anytime of day or night, you take a walk. Just let them know, okay?"
"They're there to see I don't leave," she said in as strong a voice as ever. "I signed the voluntary no release form, Mason, in essence making myself a prisoner."
"The choice was yours."
"I had no choice! If I didn't stay here, you'd find someplace else."
No point in denying it. "This is a nice place, Gram."
"It's not home."
"It's only for a couple of weeks."
"I have work to do at home. The place doesn't stay clean by itself. And Bruce needs to eat better than he does when he's alone. He won't iron his shirts, and he leaves clothes in the dryer. He doesn't change his sheets. And he'll dump his dirty dishes in the sink until he runs out."
He was sorry to hear all of that. A bit surprised, too. He'd had no idea his younger brother was such a slob. From what he'd heard, at work he was meticulous about every detail—from the way he filled out his reports to filing. The few times he'd gone into the precinct to see him in the past, before Harper, he'd found Bruce's desk to be almost OCD neat.
He thought about offering to hire a housekeeper for her so she could relax during her time here, but stopped himself at the last second. Taking away Gram's sense of purpose would not serve any of them well. Especially her.
"Bruce is a grown man. If he wants to wear wrinkled shirts, that's his choice." He told himself not to belabor the point. Gram needed to be needed. "I know it's not ideal, Gram. I know it's causing more work for you on the other end. But I can't let you go back there until I can guarantee you're going to be safe."
"You planning to take away my stepladder? Force me to stand on a chair?"
The doctor had shown him the pictures from his grandmother's scans. Explained about bones and types of fractures. "The break in your arm was not caused by a fall."
"I fell off the stepladder."
He wasn't going to put her any more on the defensive. "Do I have your word that you'll exit your bungalow by the front door, or do I need to pay to have officers on all four sides?" he asked now.
The thought of Gram climbing out a window in the dark still made him want to grin. And to cringe, too. She could so easily have fallen—broken something else. She could've lain out there in the dark.
But not for long. Harper's staff had found her missing within the hour, based on their reports.
"No more guards than I already have," Gram said. "Please."
"Then you'll play by the rules you volunteered to follow?"
"I will." She didn't seem very happy about the idea. But he believed her.
"Thank you."
She met his gaze again, looking more fragile. "I don't want Brianna to think I'm weak. Or unable to care for myself."
"Oh, Gram, she's not going to think that!"
"You have no control over what she thinks. She was patting my cheek and telling me everything would be okay."
He was out of his area of expertise. So far out of it, he felt like a prisoner in his own scenario.
"Did it ever occur to you that maybe she's a mini you?" he asked as the idea occurred to him. "You're a nurturer, Gram. The best caregiver ever. It comes naturally to you. That's not something everyone has. Or does well. But Brianna…she's a natural, too. Some of that had to come from you." He'd never even met the kid.
"Don't try to charm me, Mason Thomas."
Excerpt. © Reprinted by permission. All rights reserved.


Book Info:
Falling for the Brother
(Where Secrets Are Safe #14)
by Tara Taylor Quinn
Contemporary Romance
Paperback & ebook, 384 pages
March 1st 2018 by Harlequin Superromance
A brother's secrets, a brother's love
Head of security Harper Davidson is shocked when her ex's grandmother becomes the newest resident at The Lemonade Stand shelter. The suspected abuser? The woman's own grandson, Harper's ex-husband. None of this makes any sense. And yet she knows his brother, Mason Thomas, would not make these accusations lightly. For her daughter's sake, Harper agrees to help Mason uncover the truth.
Clouding the investigation is the attraction that still lingers between her and Mason—a temptation Harper won't give in to again. Harper's loyalty and emotions are divided once more. And when past secrets come to light, she's not sure who to trust…
Book Links: Book Links: Amazon | B&N | iTunes | kobo | BAM |


Meet the Author: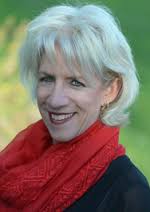 Tara Taylor Quinn is a USA TODAY bestselling, award-winning author of intense emotional fiction with more than 85 published novels and seven million copies sold. She has appeared on TV across the country, including CBS Sunday Morning. Tara has been under contract with Harlequin Books, the world's leading publisher of romance fiction, since 1992 and recently accepted a 10 book contract with the publisher. She also has two independently published works, and a biographical work published with a non-fiction publisher. And she is a secret dog whisperer. Tara supports the National Domestic Violence Hotline. If you or someone you know might be a victim of domestic violence in the United States, please contact 1-800-799-7233.
Website | Facebook | Twitter | Instagram | GoodReads |