Today it is my pleasure to Welcome authors
Tara Taylor Quinn, Heatherly Bell, Claire McEwen, Jo McNally, Kristina Knight, Kris Fletcher, Janet Lee Nye, Angel Smits, Dana Nussio & Lisa Dyson
to HJ!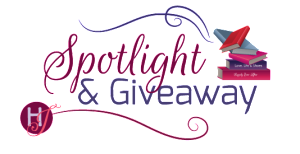 The authors of the Falling For You anthology are visiting Harlequin Junkie today, to get you some insider scoop into the anthology! We're sharing a few 'fun facts' about each of our small town novellas.
Please summarize the book for the readers here:
This autumn, warm your heart with ten fall-themed novellas from some of your favorite USA Today bestselling, national bestselling, and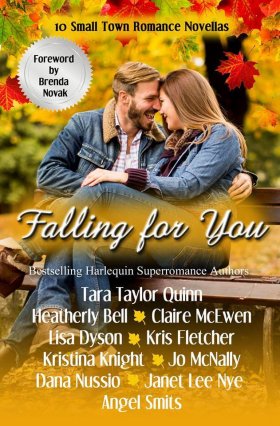 award winning Harlequin Superromance authors.
When the weather cools down, hearts heat up…
Bonfires aren't the only things warming up the night. Across the land, hearts are falling along with the leaves. Curl up with a pumpkin spice latte and warm your heart with ten tales of autumn love.

Please share a few Fun facts about this book…
Tara Taylor Quinn, author of It Was You: He has no problem respecting the fact that she is off limits…until the one night he does. Here are my fun facts:
It Was You is the 13th book in a 16 book series. The other fifteen are published by Harlequin Superromance.
While I was writing this novella about a professional baseball player in California, I attended a small private function with a California professional baseball team and sat right behind them. I didn't know about the function when I started the story.
My best friend and I became god-mother to each other's children and take the position as seriously as Clairisse does!

Kris Fletcher, author of If I Fall: Whitney lost Jed's friendship once. She refuses to risk losing him again – even if her feelings blew past friendship a long time ago.
Here are my fun facts:
I never knew Jed's real name until the very last read-through
Whitney isn't the only one who loves hazelnut lattes – they're my favorite, too!
This is the first story I've written in first person in at least five years. It was such a treat to get back into that groove!

Jo McNally, author of Meet Me in the Middle: Ben was Sarah's teenage crush–her best friend's big brother. He just cruised back into town for his sister's wedding. Will Sarah's love be enough to show Ben that home is what he's been searching for all along? Here are my fun facts:
The story revolves around three kisses. The timing wasn't right for the first two. But the third time is the charm!
My hero, Ben, is a biker, complete with leather and tats and life on the road. But I don't consider him an alpha hero.
The novella is dedicated to my late father's memory–Dad taught me to appreciate small towns and mountain lakes.

Kristina Knight, author of Outsider in a Small Town: Julia Quinn may hold the keys to Aiden Buchanan's heart…and his future. Here are my fun facts:
The house in this story is loosely based on my childhood home – I just moved it to a lake!
Aiden has a slight classic car addiction.
Julia is a big-city girl in love with small town life.

Janet Lee Nye, author of Harmony Jenkins Comes Home: Jericho Falls was the last place she wanted to be but she was learning it might be the only place she could find happiness.
And here are my fun facts:
Jericho Falls is a completely made up town based on all my favorite things about all the Western North Carolina towns I've visited.
There is a hint about the second Jericho Falls novella (still to come) in the 3rd of my Harlequin Superromance Cleaning Crew series, "Boss Meets Her Match". Logan Rutledge, the heroine of JF2 is introduced.
In the bowling scene of "Harmony Jenkins Comes Home", when she drops the ball on her first attempt, that was based on my own real life experience with bowling for the first time.

Heatherly Bell, author of The Right Man: When one long planned dream day veers wildly off-course she must decide between the perfect wedding, or the right man.
Here are my fun facts:
 June 21st, Trish and Jimmy's wedding date, is my wedding date.
Originally the novella was to be about Jimmy finding love with someone new after the break-up with Trish, but it turned into a reunion romance instead.
Gilroy is a real town and the Garlic Capital of the World.

Claire McEwen, author of Her Hometown Cowboy: Falling for him wasn't part of her plan.
Here are my fun facts:
I purposely gave my heroine a sweet name, Daisy Garland, that doesn't match her personality very well. I did it partly because I have always wondered what happens when someone names their child something like 'Sunny' or 'Charity' and their temperament doesn't match that name! And it was also fun to watch Daisy find that sweeter side of herself as the story went on.
One of my favorite moments in Her Hometown Cowboy is when Daisy gets frustrated with the hero, and herself, and stabs a jack-o'lantern in the eye!
The Benson Fall Harvest Festival plays a big part in a couple of my other books, Convincing the Rancher and Return to Marker Ranch. I can see it all in my head so clearly, I feel like I've actually been there multiple times. I hope, after reading this story and my books, that readers feel that way too!

Dana Nussio, author of Home to You: Can a woman who ran from home and a man who never had it ever hope to discover that home really is a place for hearts?
My fun facts are:
 In the scene where C.J. and Lily are making cranberry sauce, I based the steps on a recipe by my friend, Amanda Saab, a food blogger and past contestant on FOX's Masterchef. <a href="http://amandasplate.com/?s=Thanksgiving">Try the recipe for yourself here</a>.
The words in Chapter 1 might be a bit sun-kissed as they were written in spiral notebook, poolside, during a Spring Break getaway to Treasure Island, Florida. A few pages just might have been smeared with splashes.
My husband had a cameo in this story through C.J.'s laborious process for making a "real pumpkin pie." My guy scrapes, bakes, purees and freezes the pumpkin flesh each year just so I'll make him pumpkin pies (from my own recipe) at Thanksgiving and Christmas.

Lisa Dyson, author of Can't Help Falling in Love: She's career-oriented, and he's the one who just broke her boss's heart.
My fun facts are:
My series, TALES FROM WHITTLER'S CREEK, is based on fairy tales. Can't Help Falling in Love takes place at "Cinderella's" wedding.
When describing the creek that Whittler's Creek is named for, I pictured the creek (or crick as we called it) that ran through the playground where I grew up.
Whittler's Creek, Maryland, is a fictional town, based on a combination of several real towns in western Maryland.

Angel Smits, author of Perfect Fit: She never forgot her first love…and though he never measured up, neither did he. Here are my fun facts:
The pigs in PERFECT FIT are real. Pork Chop and Hamlet belonged to my friend Paul. He shared some funny stories of raising them with me.
The cover for my first book in the CHAIR AT THE HAWKIN'S TABLE–A FAMILY FOR TYLER–featured my editor's son as Tyler. He's a character in this story as well.
The whole idea for the chairs–of the siblings each taking a dining room chair when their mother passed away, came from a friend of mine whose siblings all did that. I thought it was such a sweet idea!
Thanks for blogging at HJ!
Giveaway:

A grab bag of Harlequin Superromance books. We'll give away copies of backlist books from the series' featured in Falling
To enter Giveaway: Please complete the Rafflecopter form and

Leave a comment with your thoughts on the book…

a Rafflecopter giveaway



Book Links: