Today, HJ is pleased to share with you

Marie Force'

s new release: 

Fatal Frenzy!

Inauguration day is almost here…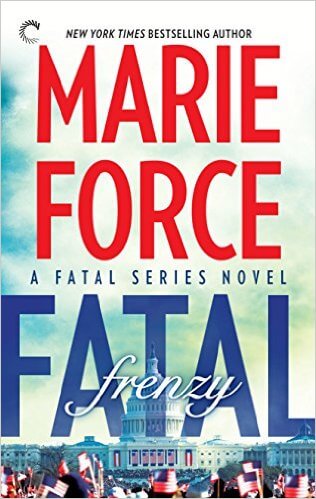 Lieutenant Sam Holland is on leave, recovering from an attack that shook her to the core. With no case to distract her, she's trying to stay busy—even voluntarily meeting with her new White House staff. But it's not enough to keep the horrific memories at bay, and her family is worried…especially her husband, Vice President Nick Cappuano.

Nick is dealing with his own demons where his wife's safety is concerned, losing night after night of sleep as he works to make sure what happened that day will never happen again. The pressure is building inside the Cappuanos' marriage, and something's got to give before Nick takes the oath of office.

When two college girls go missing in the midst of inauguration madness, the chief of police needs the one cop he can count on to find them and save the Metro PD from disgrace. In a case full of ugly twists and turns, Sam will have to confront her past and find her strength again…before it's too late.

Read an exclusive excerpt from Fatal Frenzy: 
They sat down to enjoy Scotty's delicious meatballs and a rant about the insanity of seventh grade math.
"Can I just say, for the record, that I totally agree with you?" Sam said. The glass of wine Nick had poured for her had given her liquid courage. "Middle school math sucks balls."
"Samantha," her husband said in the chastising tone she loved.
"What? It does! It's the stupidest thing in the history of stupid things. When have you ever used algebra for anything?" She looked to Nick and Shelby, neither of whom had a satisfactory answer. "We put kids all the way through school without teaching them a thing about personal finance or nutrition or how to open a bank account or why they need insurance or how to buy a house. We torture them with algebra and chemistry and Shakespeare, but they don't learn much of anything that they'll actually use in their lives."
"I love her so much," Scotty said, seeming awestruck by her outburst.
Hearing him say that nearly reduced her to tears, but the glare she received from Nick let her know she needed to fix the damage.
Sighing, she slipped reluctantly back into mom mode. "That said, buddy, you still gotta deal with the stupid crap they make you do so you can get the piece of paper you need to get out of there. Think of your high school diploma as your get-out-of-jail free card."
Nick shook his head in amused disbelief. "Really, Sam?"
"I understand what she's saying," Scotty said. "You have to play the game to get to the finish line."
"Yes! Exactly." Sam smirked at Nick. "He gets me."
"Someone's got to," Nick said.
"Har har."
"Y'all are funny," Shelby said, giggling. "Is this what happens every night at dinner?"
"Thankfully not every night or our son might be a dropout by now," Nick said.
"I only speak the truth," Sam said.
"At the risk of getting fired and banned from your house, I sort of agree with Sam," Shelby said.
"I'm surrounded by rebels," Nick said, taking a long swig of his beer.
"Seriously, though," Shelby said, "everything I needed to know to run my business I learned on the job. I would've loved a personal finance class in high school, something about how the stock market works and how to plan for retirement. I think everyone needs accounting more than they need algebra."
Sam held up her hand to Shelby, who high-fived her. "Sing it, sister."
"Dad, you're the vice president. You could actually do something about this."
"Yeah, Nick," Sam said. "You should outlaw algebra. That would get you elected president of the universe."
"What exactly do you propose that I do?" Nick asked.
"You could meet with the education people," Scotty said in all seriousness, "and tell them the current system is messed up."
Nick looked to Sam, his expression challenging.
"Well, um, he can't just go in there demanding widespread changes," Sam said.
"Why not?" Scotty asked. "He's the vice president. He can do whatever he wants to."
"Yes, Sam," Nick said, enjoying watching her squirm. "Why not?"
"That's not how the government works," Sam said. "First they have to commission expensive studies when we already know what the problem is. They have to analyze it to death until they forget what they wanted to know, and if they figure out some actual solutions, they have to take it to Congress where it will be bogged down in political mumbo jumbo for years, possibly decades. When they finally decide what to do, they won't be able to afford it or maybe it will get passed and then they will send it to the states to figure out how to implement it, but they'll get pissed because they don't have the money, and that's why we won't ever, ever, ever get rid of algebra."
"I just fell into a deep depression," Scotty said glumly.
Shelby was in tears from laughing.
Nick stared at Sam, who was no longer sure if he was mad or amused by her recitation. Then he smiled, and she knew everything was fine. "You are a piece of work, my love."
"Am I wrong?"
"She's not wrong," Scotty said with thirteen-year-old wisdom. "Algebra isn't going away, and Congress doesn't get much of anything done. We talked about that in Social Studies class."
"Awesome," Nick said.
"Y'all are gonna make me pee my pants," Shelby said. "I want to eat here every night."
"You see why I love living here so much?" Scotty asked as he got up to clear the table, leaving his parents reeling from what he'd said.
Under the table, Nick found her hand and gave it a squeeze.
Sam was trying not to cry. To hear him say he loved her and loved living here… What an amazing thing that was.
Excerpt. ©Marie Force. Posted by arrangement with the publisher. All rights reserved.


Giveaway:

3 Ebook copies of FATAL FRENZY (The Fatal Series Book 9)
To enter Giveaway: Please complete the Rafflecopter form and post a comment to this Q:

What did you think of the excerpt spotlighted here? Leave a comment with your thoughts on the book…
Book Info: 
Print Length: 282 pages
Publisher: Carina Press (September 15, 2015)
Publication Date: September 15, 2015
Sold by: Harlequin Digital Sales Corp.
Fatal Frenzy, Fatal Series Book 9
Kindle | iBooks | Nook | Kobo | Google
Meet the Author: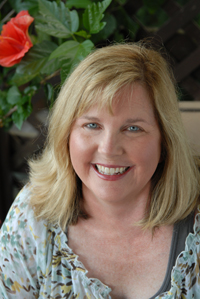 With more than 4 million books sold, Marie Force is the New York Times, USA Today and Wall Street Journal bestselling, award-winning author of more than 40 contemporary romances. Her New York Times bestselling self-published Gansett Island Series has sold 2 million e-books since Maid for Love was released in 2011. She is also the author of the New York Times bestselling Fatal Series from Harlequin's Carina Press, as well as the New York Times bestselling Green Mountain Series from Berkley, among other books and series. The first three books in Marie's new erotic Quantum Series were released under the name of M.S. Force in April 2015, and all three books were New York Times and USA Today bestsellers. The trilogy is now set to become a series when Rapturous, book 4, is released in January 2016.
While her husband was in the Navy, Marie lived in Spain, Maryland and Florida, and she is now settled in her home state of Rhode Island. She is the mother of one young adult and one teenager and two feisty dogs, Brandy and Louie.