Today it is my pleasure to spotlight the release of

Fatal Series: One Night With You 

by Marie Force.

Available NOW in the new print edition of FATAL AFFAIR on shelves everywhere books are sold and coming June 2 in ebook and audio formats.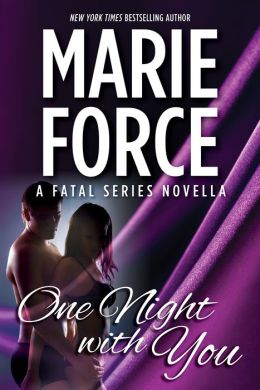 Since the debut of Fatal Affair in 2010, Fatal Series readers have been wondering about that "memorable" one-night stand between Sam Holland and Nick Cappuano that took place six years before Fatal Affair opens.

Well, wonder no more! One Night With You tells the story of Sam and Nick's fateful first meeting in which all the chemistry and heat we have come to expect from them is on full display from the first moments they meet. Get all the details of Sam and Nick's unforgettable night together in this 14,000-word novella!

You might want to keep a fan and some ice water handy, because this story is H-O-T!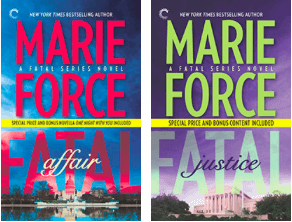 Read an exclusive excerpt from Fatal Series: One Night With You 
Sam went through sliding doors to a huge deck that was full to overflowing with more bodies. Is this thing strong enough to hold this many people? Sam would bet money she was the only person on the deck wondering about its structural integrity. The rest of them were too busy drinking and boasting and bullshitting and generally trying to score.

How had she managed to skip this entire phase of her upbringing? She'd gone from high school to adulthood in the blink of an eye, when her mom left her dad for another guy the day after Sam, their youngest child, graduated from high school. Shit like that causes a person to grow up quickly. Plus, she'd never been one to suffer fools easily, and this party was chock full of fools.

A few of them were good-looking. She'd give them that. Many of them were also well dressed, having come directly from work. But the packaging didn't make them more appealing. It only made their behavior seem more vapid, since some of them clearly had careers and something to lose by acting like frat boys after hours.

She found a corner to occupy while she kept an eye on Angela, who was talking to a group of guys across the deck. She didn't think any of them was Spencer, but she wasn't sure since she couldn't see their faces. She'd met him once before and thought she'd recognize him if she saw him. Angela was smiling and laughing and engaging in the conversation, so Sam left her alone and let her do her thing.

Hopefully, Spencer would show up soon and Sam could have a word with him before leaving. At times like this, she enjoyed making sure a guy was aware of what she did for a living so he'd know better than to fuck with her sister.

She'd made the mistake of relaxing into her corner of the deck when one douche bag pushed another douche bag, sending beer flying out of a red plastic cup and all over her. Motherfuckers.

"Oh my God," one of them said. "I'm so sorry. Let me help."

"Hands off," Sam growled at him.

He backed up immediately, hands in the air. "My apologies. What can I do? Napkins? Paper towels? What's your pleasure?"

"A paper towel or three would be good," Sam said as she held her soaking wet skirt away from her body.

"Coming right up."

Since she fully expected never to see him again, she wrung the beer out of her skirt, grimacing at the nasty smell and the stickiness it left behind on her hands. Now she really wanted to get the hell out of here.

A starched white handkerchief entered her line of vision. She glanced up at its owner and every thought that wasn't about his supreme hotness left her brain in one big whoosh. He was tall—easily six-foot-four or five—with olive-toned skin, kind hazel eyes, thick dark brown hair that curled at the ends and a mouth that had her immediately thinking about how long it had been since she'd had sex.

"I saw you take a direct hit," he said in a deep voice that had her leaning in closer so she wouldn't miss a word. "Thought this might be useful."
Excerpt. ©Fatal Series. Posted by arrangement with the author. All rights reserved.
Giveaway:

10 winners (US Only) will receive a Fatal Series prize pack with the following:
Signed copies of the first four books in the series

Fatal Series merchandise

$10 gift card
To enter Giveaway: Please complete the Rafflecopter form and post a comment to this Q:

What did you think of the excerpt spotlighted here? Leave a comment for the author with your thoughts on the book…
Book Info:
Pre-order your copy of One Night With You now! Available June 2.
Kindle |  iBooks  |  Nook  |  Kobo  |  Google

Fatal Affair:
Includes a never-before-published prequel novella
Walking the thin blue line…
Detective Sergeant Sam Holland of the Washington, DC, Metro Police needs a big win to salvage her career—and her confidence—after a disastrous investigation. The perfect opportunity arises when Senator John O'Connor is found brutally murdered in his bed, and Sam is assigned to the case. Matters get complicated when Sam has to team up with Nick Cappuano, O'Connor's friend and chief of staff…and the man Sam had a memorable one-night stand with years earlier. Their sexual chemistry still sizzles, and Sam has to fight to stay focused on the case. Sleeping with a material witness is another mistake she can't afford—especially when the bodies keep piling up.
Order Fatal Affair online in print at:
Amazon  |  Barnes & Noble  |  Books-A-Million  |  IndieBound  |  Chapters Indigo  |  Booktopia  |  Harlequin

Fatal Justice
She looked into the dead face of the man she'd dined with the night before…
Standing over the body of a Supreme Court nominee, Lieutenant Sam Holland is hip-deep in another high-profile murder case. The fact that she was one of the last people to see Julian Sinclair alive just complicates things even more. On the plus side, her relationship with Senator Nick Cappuano is heating up—but it's also attracting a lot of unwanted media attention and blinding flashbulbs.
The pressure is on for Sam to find Sinclair's killer, but a new lead in her father's unsolved shooting puts her in unexpected danger. When long-buried secrets threaten to derail her relationship with Nick, Sam realizes that while justice is blind, mixing romance with politics has the potential to be fatal…
Order Fatal Justice online in print at: 
Amazon  |  Barnes & Noble  |  Books-A-Million  |  IndieBound  |  Chapters Indigo  |  Booktopia  |  Harlequin


Meet the Author: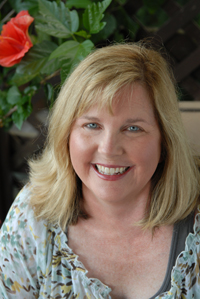 With more than 3.5 million books sold, Marie Force is the New York Times, USA Today and Wall Street Journal bestselling, award-winning author of more than 35 contemporary romances. Her New York Times bestselling self-published Gansett Island Series has sold more than 1.8 million e-books since Maid for Love was released in 2011. She is also the author of the New York Times bestselling Fatal Series from Harlequin's Carina Press, as well as the New York Times bestselling Green Mountain Series from Berkley Sensation, among other books and series. Watch for Marie's brand-new Quantum Trilogy in 2015, written under the name of M.S. Force!