Today it is my pleasure to Welcome author
Kimberly Kincaid
to HJ!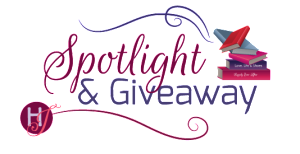 Hi Kimberly and welcome to HJ! We're so excited to chat with you about your new release, Fearless

!


*waves* It's so good to be back!

Please summarize the book for the readers here: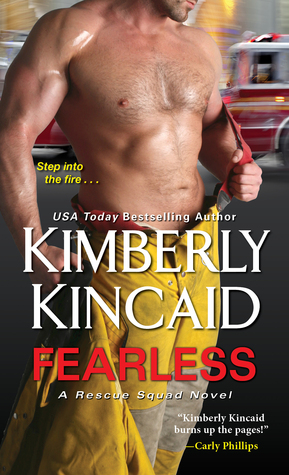 Fearless is about a veteran firefighter who has to train the station's first female candidate in order to take a coveted spot on the rescue squad. He's as reserved and composed as she is feisty and sassy. Sparks fly from page one!

Please share the opening lines of this book:
Cole Everett stared at the string of bright orange flames reaching up from the six-burner cooktop with a whole lot of business as usual filling his chest. Okay, so at least there was an actual fire at this fire call—unlike the last three he and the guys from Station Eight had responded to. But a kitchen flare- up in a hotel restaurant was hardly the high-rise fire they'd expected when they'd hauled balls out of the station, even if the flames had spread halfway up a small stretch of the grease-streaked wall behind the cooktop.
Please share a few Random facts about this book…
I actually got to do a 24-hour ridealong as research for this book. I had a great (and grueling!) time, and a lot of the details came from what I learned and did. Yes, I completed the obstacle course, and yes, it was really hard! The duckling story in the book is also real–it came from a good friend of mine who is a retired firefighter. So I really enjoyed researching this one!
Please tell us a little about the characters in your book. As you wrote your protagonist was there anything about them that surprised you?
The hero, Cole, is very controlled and reserved. But when I got him on the page, I discovered that he's also really intense. Heroine Savannah was a little easier–she was all-out in my head and all-out on the page, haha! But Cole teaches her to slow down and learn…the hard way, of course!
What, in your mind, distinguishes this book from other books out there in the same genre?
There are a lot of amazing firefighter romances out there! But I tried really hard to keep this one as authentic as I could, and to address emotional issues that real first responders face (Savannah has a secret job-related fear in the book that she must learn to cope with.) There's a balance of action, romance, and relationship here. I wanted it all!

The First kiss…
Takes place while Cole and Savannah are trying to break out of a library. Not break in. Break out. And yes, the scene has a great ending!

Did any scene have you crying or laughing (or blushing) while writing it?
Okay, if I share the details, I'll be in spoiler territory, but…there's one scene where the firefighters play a prank of Savannah that makes me laugh out loud every time I read it. And there's a scene toward the end that gives me all the feels. And yeah…the sex scenes all make me blush! I told you, Cole is intense!

If your book was optioned for a movie, what scene would you use for the audition of the main characters?
Oh, Lordy, definitely the cute-meet (where the hero and heroine first meet.) Cole has just agreed to train their new rookie, and he assumes "she" is a "he". He finds out when she walks into the captain's office, and she's all-too-confident. It's a super fun scene, and it gives a great idea of their personalities right from go. I had a blast writing it!

If you could have given your characters one piece of advice before the opening pages of the book, what would it be and why?
I'd actually let them figure it out without my advice! I'm all for making them fall the hard way, hehe.

What are you currently working on? What other releases do you have planned for 2016?
I just finished up a sexy new series started that will be out on September 20 called SKIN DEEP, and I'm currently working on book two in the Cross Creek series for Montlake that will start up in February 2017. The first book is titled CROSSING HEARTS. I'm super excited for both!

Thanks for blogging at HJ!
Giveaway:

An e-copy of book one in the series, RECKLESS
To enter Giveaway: Please complete the Rafflecopter form and Post a comment to this Q:

Cole and Savannah both have secret phobias in the book that they have to face (and one of theirs is the same as mine!) Do you have any phobias, like fear of heights or spiders? Have you ever faced them?
Excerpt from Fearless:
"If you need me to mentor a new candidate through his orientation before I transition to squad, of course I'll do it," Cole said.

Captain Westin let out a rare smile. "Excellent. There is just one more thing you should know—" His gaze caught on something over Cole's shoulder, cutting the response short and coloring his expression with an emotion Cole couldn't quite place. "Well. I suppose there's no time like the present."

Cap lifted his hand in a tight come in motion, and Cole turned toward the door. Confusion threaded together with a long, hot pulse of oh hell yeah in Cole's veins at the sight of the brunette opening the door and walking her mile-long legs over the threshold. With the brown and turquoise cowboy boots on her feet, she had to be just shy of six feet tall. A healthy dusting of freckles dotted her sun-kissed face, her tawny skin the perfect complement for her milk chocolate stare and her darkly fringed lashes. Even in her plain white T-shirt, jeans, and the girl-next-door ponytail cascading down from the back of her head, she was a fucking knockout and a half.

Never mind that Cole had no clue who she was or what she was doing there.

"Sorry to interrupt, Captain," the brunette said, a Southern drawl hugging the words and tripping Cole's switch one notch even harder. Even though her apology was sincere, she looked Westin boldly in the eye as she walked right up to his desk to deliver it, her confidence practically busting out of her. "Lieutenant Crews said I should come on back."

"You're not interrupting, Ms. Nelson. In fact, you've got great timing. Cole Everett, meet Savannah Nelson."

"Ms. Nelson," Cole said, and whoa. She packed a helluva handshake for someone so slender.

"Nice to meet you." Savannah let go of his palm and turned back toward Westin, all self-assurance. "Thanks for asking me to come meet everyone during today's shift, Captain. I appreciate the opportunity for a little face time before things get official on Monday."
"Of course." Westin stood, smoothing a hand over his faultlessly ironed uniform shirt. "I'll go round up the rest of the house for introductions. If you've got any immediate questions you need answered before your first shift, you can go ahead and ask Everett now. You two should probably get acquainted anyway."

Realization slammed into Cole like a two-ton wrecking ball, but no way. No fucking way. This couldn't be right. While one of C-shift's two paramedics was a woman, and a pretty tough one at that, the difference in job description wasn't even apples to oranges—it was more like apples to bacon.

Station Eight had never had a female candidate on engine. Hell, female firefighters were so few and far between citywide that they'd never even had a female firefighter fill in for a shift. And now Cole's livelihood depended on making sure their very first one was not only well-trained but well-acclimated to a job that nearly broke both the will and the backs of men twice her size?

As if Cole had spoken the question out loud, Captain Westin split his stare between him and Savannah, pausing for just a breath before hammering the answer all the way home.

"Firefighter Everett will be in charge of your orientation and training for the next six weeks, and you will be glued to his hip as such. Welcome to Station Eight, Ms. Nelson. Let's make a firefighter out of you."
Excerpts. © Reprinted by permission. All rights reserved.

Book Info:
The Temperature Is Rising…
Firefighter Cole Everett's life revolves around the firehouse. Committed to saving lives–and to the guys who always have his back in the most dangerous moments on the job–Cole's focus is a coveted spot on the Fairview Rescue Squad. When his captain asks him to mentor a rookie firefighter, he jumps at the chance, hoping it will help to prove his skill. But the new "guy" is none other than Savannah Nelson, a female firefighter as stubbornly determined as Cole is, and a whole lot curvier in all the right places . . .
Savannah won't let anyone extinguish her dream of fulfilling her family legacy and becoming a top notch firefighter–and she's happily surprised when strong-willed, sexy Cole is willing to give her the chance she deserves. Concentrating on the job isn't always easy when the heat between them flares higher every day, but Savannah won't give up–not even when one of Station Eight's veterans seems bent on trashing her reputation. To stop a string of possible arsons, Savannah and Cole will need to eliminate every distraction–but can they let their love go up in flames?
Meet the Author: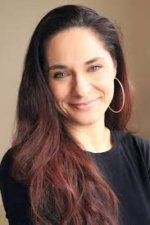 Kimberly Kincaid writes contemporary romance that splits the difference between sexy and sweet and hot and edgy romantic suspense. When she's not sitting cross-legged in an ancient desk chair known as "The Pleather Bomber", she can be found practicing obscene amounts of yoga, whipping up anything from enchiladas to éclairs in her kitchen, or curled up with her nose in a book. Kimberly is a USA Today best-selling author and a 2016 and 2015 RWA RITA® finalist and 2014 Bookseller's Best nominee who lives (and writes!) by the mantra that food is love. Kimberly resides in Virginia with her wildly patient husband and their three daughters. Visit her any time at www.kimberlykincaid.com
Website | Facebook | Twitter |