Today it is my pleasure to Welcome author
Kari Lynn Dell
to HJ!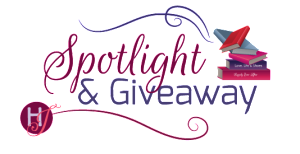 Hi Kari and welcome to HJ! We're so excited to chat with you about your new release, Fearless in Texas!
Please share your favorite scene from Fearless in Texas: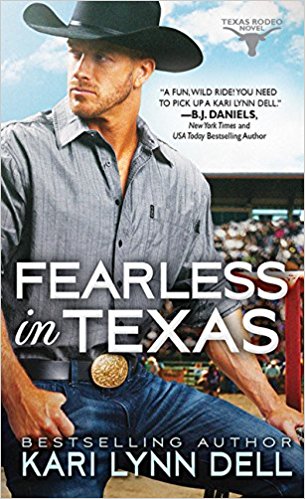 At last count, writing is my fifth career. Sixth if you count engineering, but I only lasted through two years of college before realizing I didn't want to spend my life at a desk crunching numbers and switched into sports medicine, where we got to dissect dead bodies instead. So much more interesting (I say without a trace of sarcasm) because yes, I am a true-blue science geek. Or is it nerd? I can never keep them straight.

I mention my love of science because it plays directly into why this particular scene is one of my favorites from Fearless in Texas. Since discovering podcasts, I have been able to indulge my geek gene to the max, listening to every episode of Nerdette, and all the science-related discussions on RadioLab, and a show called Twenty Thousand Hertz dedicated entirely to the discussion of sound. But for a total brain binge, my go-to podcast is Star Talk, hosted by astrophysicist Neil DeGrasse Tyson. I can tell you more than you ever want to hear about gravitational waves, the theories of the multiverse and what it's going to take to colonize Mars—and if you're unlucky enough to sit near me when I've had a drink or two, I probably will.

Given my obsession, I was unaccountably proud of myself for working a science reference into a scene in a western romance in which the heroine, a high school and collegiate champion cowgirl, is trying to teach the hero, an east coast yuppie turned rodeo bullfighter, how to swing and throw a rope.
Who knew mixing astrophysics and cowboys could be so sexy?

EXCERPT
Melanie couldn't take it anymore. She confiscated the rope, untangled it, then stood with her back to Wyatt, holding up the loop in her right hand and the coils in her left. "Here. Put your hands over mine, and I'll take you through the motions."
He hesitated for a beat, then stepped up behind her. His palms were damp, and the scent of hot male enveloped her. She sucked in a breath, and the air stuck in her lungs, as if trying to absorb the essence of him. She forced herself to exhale, then nearly gasped when he flexed his knees to accommodate their height difference, his denim-clad thigh sliding between hers and his cheek so close his breath tickled her ear.
She gave their entwined hands a shake. "Relax, and let me move you."
Crap. And her breathy voice made it sound even more suggestive. She felt the reaction shiver through his muscles and heard him swallow. She did the same, then said, "Let's try this again."
She hadn't realized how much hip action was involved in swinging a rope, every swoosh of the loop accompanied by the excruciating slide of body against body. She was so cross-eyed with lust that she gave up and closed her eyes. Swing. Swing. Swing. The swaying movement increased the friction and mimicked that age-old rhythm, waking every primordial urge. The temptation to arch her back and press into the hardness she knew she'd find was nearly irresistible.
Swing, swing, swing, swing…
"There," she said, her voice so throaty it was barely recognizable. "Feel that?"
The noise he made summed up her state of arousal in one low, hot breath—and erased the last of her self-control. She dropped the rope and turned in his arms. His hands came to rest on her hips, pulling her closer even as he shook his head. "Melanie…"
"Don't." Her gaze followed her fingers over the stubble on his jaw, already softer than the last time she'd touched him. "Do you know what an event horizon is?"
"The boundary where the force of gravity around a black hole is so strong that nothing can escape."
"That's my walking encyclopedia." She patted his cheek and lifted her eyes to meet his, losing her breath yet again at pure, hot blue of them. God, he was gorgeous…and she was going to have him, to hell with the consequences. "We have crossed the event horizon, Wyatt. We can't stop this now, no matter how hard we try."

Excerpt. © Reprinted by permission. All rights reserved.
Thanks for blogging at HJ!
Giveaway:

Print copy of Fearless in Texas (Texas Rodeo #4) by Kari Lynn Dell
To enter Giveaway: Please complete the Rafflecopter form and Post a comment to this Q:

So, dear readers—what makes you go into nerdgasms?
Book Info:
KARI LYNN DELL brings a lifetime of personal experience to writing western romance. She is a third-generation rancher and rodeo competitor whose family ranch in northern Montana is located on the Blackfeet Nation, within spitting distance of the Canadian border and on the doorstep of Glacier National Park. She exists in a perpetual state of rodeo-induced poverty with her husband, son, Max and Spike the Cowdogs, a few hundred cows and too many horses (as if there is such a thing). Between graduating from Montana State University and moving back to live with her parents, she spent twenty years wandering from Texas to South Dakota to eastern Oregon, working mostly as a high school athletic trainer like Grace McKenna, the heroine of Mistletoe in Texas.
Book Links:  Amazon | Barnes & Noble | Books-A-Million | Indiebound | iTunes | Chapters


Meet the Author: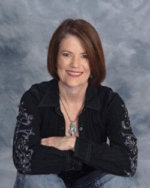 KARI LYNN DELL brings a lifetime of personal experience to writing western romance. She is a third generation rancher and rodeo competitor existing in a perpetual state of horse-induced poverty on the Blackfeet Nation of northern Montana, along with her husband, son and Max the Cowdog.
Connect: Website