Today it is my pleasure to Welcome author
Terry Spear
to HJ!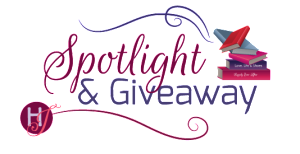 Hi Terry and welcome to HJ! We're so excited to chat with you about your new release, Flight of the White Wolf!
Please share your favorite scene from Flight of the White Wolf: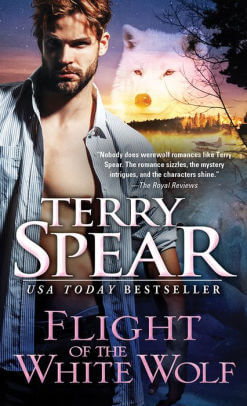 One of my favorite scenes is when Gavin Summerfield meets Amelia White, though he believes he's seen her somewhere else before. She's an Arctic wolf shifter, he's a former Seattle police officer, now a PI, and looking for missing puppies that ended up in Alaska where she lives. But at this point, he's human.
Often, I get my ideas from real life situations. And for this, on my neighborhood site, we have announcements of dogs and cats lost and found all the time. But someone warned those of us on the site that there are predators who say the dog is theirs when it isn't, just to sell it after they claim them. I was really shocked that it would happen here, but it goes to show that this can be an issue anywhere.
I love animals, and I loved showing that Amelia not only fosters dogs, like some of my good friends do, but also that she is a pilot for pets, taking them to cities where they'll find a forever home. The dog she was planning to fly to a bigger city is a St. Bernard puppy named Winston. I met the inspiration at the dog park where he towered over my havanese. The three ran along the fence playing, mine in the small park, him in the big dog park. They were adorable. And I fell in love with his character. The big dog park's pool is right next to the fence, and every time he ran to it, he'd forget it was there. They paused to take a breather, nose each other through the fence, then mine would bark at him to run again. They all had a blast. And I had fun taking pictures of them.
In Flight of the White Wolf, Poor Amelia has a front door that doesn't shut properly, yet it can't be locked even though it appears to be latched. I had that at a previous home, and during windy weather, sometimes the door would just open. It was spooky when it did that. I watch way too many thrillers, so of course, the door not latching properly isn't the first thing that comes to mind. When I was a kid in Florida, we had a back door like that too. One time, we were having a violent storm, watching a scary movie, my dad was working graveyard shift at Cape Canaveral, and the back door slammed against the wall with a bang. Our toy poodle was barking her head off, but wouldn't leave the couch to go check it out, no matter how much we tried to get her to come go see what it was. Mom and I finally did.
So in this story, I wanted to use that situation.
What could be better than creating a scenario where Gavin is searching for the puppies, a neighbor says Amelia has two that look just like the ones he's looking for, and they escape her house when her front door doesn't stay shut? She's in the spare bathroom where she's just washed her towels and forgot to replace them. So no clothes, no towels, and there's a man in her house with her two puppies. What's a woman to think?
Afterward, Gavin headed over to the Big Lake housing area, high-income homes, lakefront property, trees all around. A large yard for hiding a slew of runs for stolen pets.
He drove up into the drive of the home three doors down from the suspect's house, parked, and went to the door. When he knocked, a gray-haired woman with bright blue eyes greeted him with a smile.
"Ma'am, I'm a private investigator, searching for these two missing pups. Have you seen them? Or know anyone who might have them?" He hadn't planned to say they were his puppies. Not until he spoke to the occupants of the house where London thought they might be.
"Oh, yes, of course." Her eyes were rounded and she licked her lips. "She's my next-door neighbor."
He frowned, glanced at his script, but that wasn't the correct house. At least according to London. "Are you sure?"
"Yes. She has dogs all the time. Not the same ones though. I see her out walking them along the road in the late spring, summer, early fall. Even in the winter when we're buried in snow. Always different dogs. But I saw her with two of the cutest little Samoyed pups, maybe six months old? Not sure. They look exactly like yours."
"Do you know her name?"
"Amelia White. She lives alone. Well, except for the revolving door of dogs."
"What about the people at this place?" Gavin pointed to the house on the script map, the one London said he thought might be the people Gavin was after.
"Oh, yeah, sure. Did London send you? He already asked me."
"But you didn't mention Amelia to him?"
"No. She's so sweet. I really didn't think she could be involved in anything so nefarious. But she does have two Samoyed puppies. And that's what you're searching for, right? I hadn't seen her with them before yesterday morning."
"And the other people?"
"Oh, the Michaels? Mike and Mindy? Yes. I wouldn't be surprised at all about them. Not sure what he does, but they don't seem to have a regular occupation, just…have money and lots of dogs. They don't walk them. The dogs just bark most of the time, and I've seen all of them rushing to the chain link fence when I've taken strolls past the place. Different dogs all the time."
"What does Miss White do?"
"She's a seaplane pilot. Her family owns the business. It would be easy to move stolen pets around then, wouldn't it? No paperwork hassle. Just fly them where they need to go."
"Thanks." What were the chances that both people were involved in the illegal trade of pets? Maybe Amelia took care of the overflow and the transportation. It would be convenient for them with her living so close to the Michaels.
Gavin drove down to Amelia's house first, since she happened to have dogs like the ones he was looking for. He'd start surveillance on the Michaels after that, to see if they were involved in a pet theft ring.
He parked and headed for the door of the large, blue-vinyl sided home, and climbed the stairs. No dogs barked as he approached, and the front door was slightly ajar. That's when two, curious, little Samoyed pups poked their noses out through the door, probably hearing his footfalls.
Before he could stop them, they nudged the door open, and one raced down the steps. Hell!
The second pup ran to join the first, and Gavin was led on a merry chase. He managed to scoop up the one closest to him, and finally reached the other, grabbing him up in his left arm. The puppies licked him as if this was just part of their playtime.
The problem was Samoyed puppies all looked the same to him. These two were both white, same identical look with one another. And they looked just like the photos he had of Kodi and Shiloh.
One pup secure in each arm, he hurried back to the house, ran up the steps, and hollered through the open door, "Miss White? Your front door was open and your pups ran off." He wasn't about to confiscate them if they weren't the right pups and get himself into trouble, and be accused of stealing her pets! On the other hand, he worried about foul play because the door was slightly ajar and no one was answering. What if something had happened to her?
Suddenly, a wet, naked woman streaked across the living room, glancing at him for a second as she ran, and disappeared down a hall, blond hair, green eyes, gorgeous. "Put them down, get out, and close the door," she called out.
Shocked, he just stood there, his jaw hung agape, the image of the woman in the raw still imprinted on his brain. She was in great shape, her hands covering her bouncing breasts as she'd dashed down the hall. He closed the front door, not wanting to set the puppies down and have them run out of the house again. He placed them down on the wood floor. "I'm leaving, but your door was open, and I was worried something might be wrong."
He needed to question her about the pups, but he started to back away from them, hoping they didn't follow him, but they ran after him as he backed for the door. He hoped they didn't attempt to dash out again as soon as he opened the door when suddenly the woman reappeared wearing a blue towel wrapped around her curvy body, a Taser in her hand, and shot him.
Excerpt. © Reprinted by permission. All rights reserved.


Thanks for blogging at HJ!
Giveaway:

Print copy of Flight of the White Wolf by Terry Spear
To enter Giveaway: Please complete the Rafflecopter form and Post a comment to this Q:

What would you have done in Amelia's situation?
Book Info:
Gavin Summerfield—an arctic wolf shifter with a fear of flying—has to fly into the vast lakeland wilderness of northern Minnesota to track down his suspect—where his ability to shift will come in very handy. Imagine his chagrin when his pilot turns out to be the woman who tasered him last time they saw each other. Things are off to a rocky start…again.
Arctic wolf shifter Amelia White isn't entirely displeased to see Gavin again, but priorities shift when their plane is sabotaged and goes down in the middle of nowhere. As their attraction grows, Amelia hopes Gavin doesn't discover the secret she's been keeping…she knows he could never forgive her…
Book Links:  Amazon | Barnes & Noble | iBooks | Kobo | IndieBound


Meet the Author: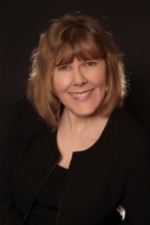 USA Today bestselling author Terry Spear has written over sixty paranormal romances. In 2008, Heart of the Wolf was named a Publishers Weekly Best Book of the Year. A retired officer of the U.S. Army Reserves, Terry also creates award-winning teddy bears that have found homes all over the world. She lives in Spring, Texas with two Havanese puppies.
Website | Facebook | Twitter | GoodReads |