Today it is my pleasure to Welcome author
Kendall Ryan
to HJ!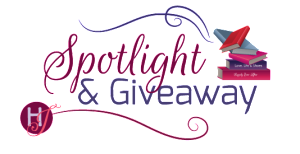 Hi Kendall and welcome to HJ! We're so excited to chat with you about your new release, Flirting with Forever!
Please summarize the book for the readers here: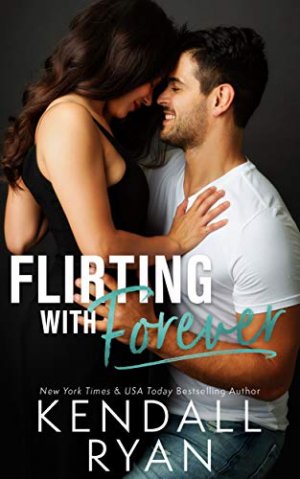 Camden and Natalie have been friends since high school. Things have stayed 100% platonic until one night when their friend Jack goes through a bad break up and swears off sex for 30 days. Things are going great until one night things get a little heated between Camden and Natalie. Sparks fly and as hard as they try to fight it, they realize the person they've been searching for has been there all along.

Please share the opening lines of this book:
"A beer for this guy." I motion to the bartender to bring another for my miserable-looking buddy. Jack and I have been friends for fifteen years, and I've never seen him this torn up over a girl. Ever. Heartbreak isn't a good look on a man. That's an undeniable truth.

A bottle of beer appears a few moments later, and I push it closer to him. "Drink up."

"Thanks, man," Jack says, taking a long swig.
Please share a few Fun facts about this book…
Camden, Natalie, and Jack have been friends since high school and even went to college together.
This is a slow-burning romance with some good sexual tension mixed in.
Camden and Jack swear off sex for 30 days after Jack goes through a bad breakup.
Please tell us a little about the characters in your book. As you wrote your protagonist was there anything about them that surprised you?
I loved that Cam wasn't a cocky player type. He was a good guy! It was fun to mix it up and write about a sweet guy who was searching for his forever.
If your book was optioned for a movie, what scene would you use for the audition of the main characters and why?
I would use the scene where Natalie and Camden first kiss. I don't really have anyone in mind as who I would audition though.
Snippet
"I can't tell you," he says so softly that it breaks my heart.

"Yes, you can." I barely recognize my own voice. Cam's eyes, dark and hurting, are locked on my lips. I want to ease that pain.

And I think I know how.

I lean in closer, pulling myself up to his level with my hands on his chest. Our breaths mingle and everything is warm, the air between us aflame.

"You're killing me." These are the words that fall from Cam's lips before they meet mine.

God.

My lips are locked against his in the softest of kisses. I catch his lower lip with my own, pressing every ounce of my feelings into him. Every thank you for being there for me. Every you're perfect for being exactly what I need.

Can he feel how much I care for him?

He's still for a whole Mississippi second—a second too long for me to bear.

Oh God. What have I done?

But the moment I pull away, Cam leans in. His hands are on my face, holding my lips against his. He tilts my head, digs his fingers into my hair, and opens his mouth to mine.

"Natalie . . ."

The sound of my name slipping so lustfully from the back of his throat sends a jolt all the way down. All the way down.

I pull myself even higher on my toes, clinging to him with my arms around his neck. He returns the favor, wrapping his arms around my waist and pulling me tight against him. Our mouths are magnetic, unable to separate, unwilling to stop.

My God. I'm kissing Cam.

I'm kissing my best friend.

I'm kissing him and I can't stop.
What do you want people to take away from reading this book?
Love could be right by your side already, make sure you're not missing it by looking a different direction.
What are you currently working on? What other releases do you have planned?
I am currently gearing up for my last releases of 2018, Dear Jane which releases October 15th and another 1001 Dark Nights Novella, Hunkey Heartbreaker that releases on November 27th.

Thanks for blogging at HJ!
Giveaway:

eBook of Flirting with Forever by Kendall Ryan
To enter Giveaway: Please complete the Rafflecopter form and Post a comment to this Q:

What is your favorite trope?
Excerpt from Flirting with Forever:
"What's going on?" I need answers, and I need them now.

"I can't tell you," he says so softly that it breaks my heart.

"Yes, you can." I barely recognize my own voice. Cam's eyes, dark and hurting, are locked on my lips. I want to ease that pain.

"Natalie . . ." The sound of my name slipping so lustfully from the back of his throat sends a jolt all the way down. All the way down.

I don't yank his towel off like he did mine. Instead, I lean in to kiss his neck, slowly opening the front knot. With my breath against his warm neck, I place my palm against his most sensitive parts. The towel falls to the floor and he's completely naked, cupped in my hand. I step back, eager to see what's before me.

He's beautiful.

The same Cam, but an entirely different Cam. A man who undeniably wants me.

How did I miss this entire chapter of my life, waiting so patiently for me to turn the page?

He makes a low rumbling noise in his throat that causes my stomach to flutter. Dear God, that sound is like music. I've never once heard a noise like that from Cam in my entire life, but suddenly I'm addicted to making him do that again-preferably as soon as freaking possible.
Excerpt. © Reprinted by permission. All rights reserved.

Book Info:
I've waited years for the perfect girl, yet she was right in front of me all along.
My best friend, Natalie, has been by my side through everything. Leaning on my shoulder, borrowing my sweatshirts…and making my pants too tight when she flashes me that sassy smile that drives me crazy.
But she has no idea about that last part. She doesn't have a clue I've felt this way about her for years.
Until one night after too many cocktails, we fall into bed together.
I'm flirting with my forever…she just doesn't know it yet.
This book is a sexy, slow-burning best-friends-to-lovers romance with a guaranteed HEA and no cheating. Dive in, and get ready to melt for Cam!
Book Links: Amazon | B&N | iTunes | Kobo | Google |


Meet the Author: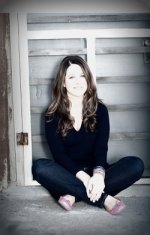 A New York Times, Wall Street Journal, and USA Today bestselling author of more than two dozen titles, Kendall Ryan has sold over 2 million books and her books have been translated into several languages in countries around the world.
Her books have also appeared on the New York Times and USA Today bestseller lists more than three dozen times. Ryan has been featured in such publications as USA Today, Newsweek, and InTouch Magazine.
She lives in Texas with her husband and two sons.Connect: Website