Today it is my pleasure to welcome romance author

Molly Cannon

to HJ!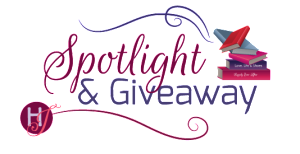 Hi Molly, Welcome to HJ!
Thanks! I'm happy to be here
If someone wrote a biography about you, what do you think the title of the book should be? Why?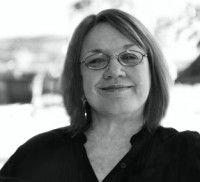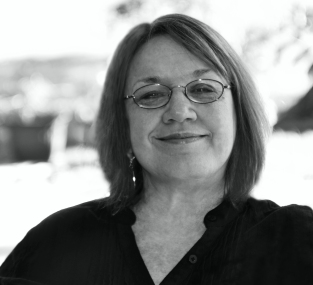 Oh, that's hard. How about TWO FOR THE ROAD? I married at a very young age and my husband has been by my side the entire time. It's been a long, rewarding, fun-filled journey and we're still toddling along waiting to see what's around the next curve in the road. And I love Audrey Hepburn and Albert Finney.
Would you rather…be invisible or be able to read minds? Why?
Invisible! How cool would that be to walk around without being seen? Can I fly, too? Invisible and flying would be best-soaring over the treetops, landing beside people who never suspect your there.
Let's talk about your newest release: Flirting with Forever
If you had to summarize the book for the readers here…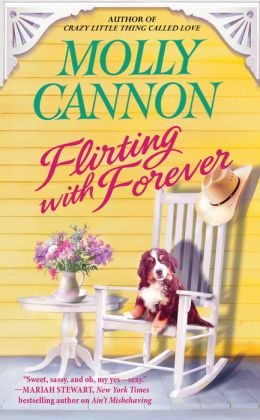 Something old, something new…It's about getting a second chance for true love. I adore second chance stories, and the idea that two people who mess up the first time around have a chance to get it right, makes it even better.
Please tell us about the characters in your book
Flying is Theo Jacobson's passion. Soaring above the clouds, he's on to the next adventure . . . and to the next woman. So when he comes home to Everson, Texas for his big brother's wedding, it's nothing but a pit stop. He'll act as best man, cover the family business while the happy couple honeymoons, and be on his way before the champagne goes flat. But all that changes when he comes face-to-face with the wedding planner—the very same woman who broke his heart without a backward glance years ago.
Irene Cornwell started I Do I Do with a wing and a prayer. Now, with two weddings under her belt, it's a piece of cake . . . until Theo lands back in town. Just seeing his twinkling blue eyes and infuriatingly sexy smile turns her world upside down. For the sake of her business, she proposes an uneasy truce. But when the wedding is over—all bets are off!
As you wrote your protagonist was there anything about them that surprised you?
Not really. I already knew both of them fairly well from the previous books, but having them interact with each other was so much fun!
What scene did you most enjoy writing? Why?
The scene where Irene talks to Theo about building her parade float tickled me. It's one of the first times in the book that their interaction isn't focused on their past.
"We need to talk about the parade float. That's the reason I agreed to lunch."
"So, it actually is a business lunch? Forget Dutch, then. In that case you can pay for the whole thing."
"That's no problem. Now, what experience do you have with building floats?"
"I can't say I have any. I rode in a parade once with my high school baseball team if that helps."
She pulled out some business cards from her purse and handed them to Theo. "Here. You can talk to these people. They have floats every year."
He sifted through the stack. "Okay, let's see here. Binyon's Lumber, Romeo's Pizza, The Posey Pot. Lord, this looks like every business in town."
"Just about, but when you talk to these people be diplomatic. This is a very competitive, cut-throat event, so they won't be giving away any of their trade secrets."
"Cut-throat? Great. What am I getting myself into?"
"First prize gets bragging rights for the entire year."
"Well, who wouldn't cut a few throats for that?"
"Make fun if you like, but the Fourth of July parade Penelope Bottoms Grand Prize trophy is a big deal around here, and I plan to win it this year."
"Listen to you. Who is Penelope Bottoms?"
"She was the first official queen of the parade back in the 1950s. She personally presented the trophy to the winning float until her death in 2002. But her legend lives on in the quest for the trophy each year."
Bertie showed up at the table and delivered their food. "I didn't mean to eavesdrop, but I heard you say you think you can win the Penelope trophy this year. Now I don't mean to rain on your parade, so to speak, but we've won it for the last three years." She stopped and pointed to the four foot trophy that sat behind the diner's lunch counter. "Ain't it pretty? Anyway, our float will be more elaborate than ever. Nell's already working on the costumes and special effects. But good luck, Irene. You go ahead and give it your best shot, darlin'. It'll be real nice to have some new blood in the arena." Confident as the reigning owner of the award, she grinned and waltzed away.
Irene slapped the table. "Oh, they are going down. Three years is too long for the same place to win. It's time for a new grand prize winner. It'll boost the morale of the town folks if a new float is declared champion. And it might as well be mine."
Theo grinned. "I like this side of you, Ree. Full of spit and vinegar. I hate to break into your dreams of future glory, but if we can get back to the real world for a minute. I have another full day working on your shelves before I start on the storage closet tomorrow. Then I promise I'll get to work researching parade floats."
She leaned across the table pinning him with the determined gleam in her eye. "Not just parade floats, Theo, but floats that can win the Penelope Bottoms Fourth of July Grand Prize Trophy. Now eat your lunch."
What scene was the hardest to write? Why?
The fire scene was difficult because our house burned down about twenty years ago. You don't get over the burnt smells, or the panic, or the overwhelming feeling of powerlessness.
Irene's eyes felt glued shut, but the sound of siren's grew louder and closer. She finally sat up in bed, deciding she wasn't dreaming. The air burned her lungs, and she coughed as she climbed off the bed and stumbled to the door. It wasn't hot to the touch, but she could smell smoke and the acrid odor filled her nose and throat.
She ran to the bathroom and wet a towel, placing it over her head before making her way down the hallway and to the kitchen. She stopped long enough to grab her purse from the counter despite all the warnings not to gather valuables in case of a house fire. The nightmare she'd face replacing everything in her purse was too much to consider and it was sitting right in front of her. Then she opened the door leading out to the back patio and was horrified to see flames leaping from her roof. Oh, God. Her heart was pounding and she couldn't get a deep breath. She heard the sirens, but she couldn't think straight. Were they coming here? Did she need to call for help?
Panicked, she ran around to the front of the house, her bare feet sliding on the thick grass. Then she remembered Charlie. Was he inside? She'd gone to straight to bed when she got home and hadn't heard him come in.
"Charlie!" she screamed. She ran around to his bedroom and tried to get close to the window, but a hedge of large bushes blocked the way. She found a rock and hurled it against the window pane. It bounced ineffectively off the double paned glass and fell to the ground. "Charlie. Are you in there? Answer me, Charlie." She could hear the fire truck getting closer, but she didn't know if she could wait. The whole roof was in flames now.
Who would you cast in the role of your characters if your book were optioned for a movie?
I always have trouble with these, but for this book I choose Evangeline Lilly as Irene and Tom Welling as Theo.
If you could have given your characters one piece of advice before the opening pages of the book, what would it be and why?
Forgive even if you can't forget. Being stuck in the past is unhealthy!
What are you currently working on? What other releases do you have planned for 2014?
Currently, I'm working on the start of a new series. Details are still being developed, so stay tuned for more soon! As for more releases, my first book AIN'T MISBEHAVING, will be bundled with some other authors and come out as a box set in June. And my short story in the Christmas anthology A CHRISTMAS TO REMEMBER will be released in print in September.
Where can readers get in touch with you?
www.mollycannon.com
GIVEAWAY:

2 print copies of FLIRTING WITH FOREVER
To enter Giveaway: Please complete the Rafflecopter form and post a comment to this Q:


Do you have any advice for anyone planning a wedding? Or any wisdom to share on making a relationship last? I'd love to hear your ideas!
Excerpt:
She hadn't bothered with a bathing suit.
Irene floated in her swimming pool, letting the hot Texas sun lull her into a lethargic daydream state. She closed her eyes and listened idly to the chirping birds and the chattering squirrels. Peace and quiet.
Exactly what she needed.
No one could see her way up here at her hillside home. The front of the house looked down on the small town of Everson. She could stand on her front porch and watch the traffic move through the streets, but the back of her house was completely private, backing up to an undeveloped area of small hills and trees. No, she was quite safely out of view, drifting languidly in her own private world.
The rumbling sound of a small plane overhead disturbed her tranquility. As she shaded her eyes it flew closer and then buzzed directly overhead. She made no attempt to cover herself. In fact she was tempted to sit up and wave. She had never been known for her modesty, and if some bozo pilot was out for a joy ride he might as well enjoy a cheap thrill. But she didn't react at all, instead deciding she wasn't going to let the uninvited visitor ruin her day. She watched as the plane tilted its wings, in a way of a greeting it seemed, and then circled around heading in the direction of the small airfield on the outskirts of town.
In a flash she realized exactly who was flying that noisy, intrusive airplane. Theo Jacobson. She knew he was coming back to town. According to his brother Jake, he was due back in town for the wedding sometime this week. It was just like him to make a splashy return, arriving like some winged warrior mocking her from on high.
Good, she thought defiantly. Let him have a good look. He should get an undisguised eyeful of the woman he hadn't wanted all those years ago. The woman he hadn't bothered to acknowledge since. He broke her heart and never looked back. A big fluffy cloud wafted by, momentarily covering the sun. She trailed a hand through the relaxing water, but it suddenly felt too cold. She slipped off the float and pulled herself from the pool. A terry cloth robe lay draped across a lounge chair, and she picked it up, wrapping it around her chilly body. With one more look at the now empty blue sky, she opened the back door and went inside her house.