Today it is my pleasure to Welcome New York Times bestselling author
Melissa Foster
to HJ!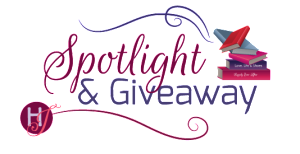 Hi Melissa and welcome to HJ! We're so excited to chat with you about your new release, Flirting with Love!
Please summarize the book for the readers here: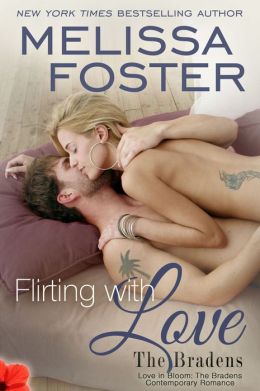 FLIRTING WITH LOVE is a book for anyone who has dreamed of finding true love and no matter how many times they were told it didn't exist, they refused to settle for less. Ross and Elisabeth's story is about finding the inner strength to follow your heart, regardless of the obstacles that stand in your way. And, of course, all of our Bradens get their HEAs.
Please share the opening line of this book:
ROSS BRADEN HANDED Flossie, a frail fifteen-year-old tabby with thinning fur and soulful eyes, to Alice Shalmer. Alice had recently retired from the Trusty, Colorado, library, where she'd been the head librarian for thirty-plus years. She lived on the outskirts of town and had seven cats, but Flossie was her favorite.
Please share a few Random facts about this book…
When I write about a Braden man, my heart goes a little crazy the entire time I write it. I love them as much as my readers do. They're loyal to the bone, loving, and so careful with their women—until they can no longer resist, then they're passion personified. This book was no different, but I found myself feeling Ross holding himself back and wanting to just let him "go for it" – but I couldn't! He held back until he was ready, so I think readers will enjoy all of the heated moments in this book.
Please tell us a little about the characters in your book. 
Ross Braden is the last single Braden man in Trusty, Colorado. He's sexy as hell, wealthy, and very, very careful in everything he does. Of all of our Bradens, he is the most private. He's a wealthy, big-hearted veterinarian just waiting for the right woman to call his own.
Elisabeth Nash is a dreamer. She has fond memories of visiting her favorite aunt in the close-knot town of Trusty, Colorado, but her overzealous mother, who lives life to the fullest and has always wanted Elisabeth to as well, raised Elisabeth in California, where Elisabeth never felt like she fit in. All Elisabeth wants is small town life and true love. She's smart, strong, and leads with her heart, but she's not exactly warmly welcomed when she returns to Trusty, and she'll need all of her strength to find her footing.
As you wrote your protagonist was there anything about them that surprised you?
Yes! I was surprised that Ross could keep his desires in check as long as he did. I was very proud of him, and it made for a very steamy book!
The First kiss…
Elisabeth knocked on Ross's door with an armful of flyers, a bottle of wine, and a smile on her lips that she had no hope of squelching. Her body hummed with excitement that had her bouncing a little on the porch. Ross opened the door. His eyes swept over her, and the pooches barreled out to greet her. Elisabeth threw caution to the wind and did a little barreling herself, straight into Ross's bare chest, where she went up on her toes, slammed her eyes shut, and pressed her lips to his. She felt his arms circle her as he deepened the kiss. Her lips parted and their tongues collided. A hungry, masculine groan of appreciation rose from his lungs and made her hot all over. Knight nosed his way between them, and Elisabeth dropped back on her heels, wobbling backward a little.
Ross caught her with one strong arm around her waist.
"Hi," she said breathlessly, reeling from the kiss that made her legs go weak and her body go hot. The kiss that made her lips numb and her brain foggy. Exactly the type of kiss she'd always dreamed a kiss should be.
Did any scene have you crying or laughing (or blushing) while writing it?
Actually the first kiss scene (above) made me laugh. I loved when Elisabeth threw caution to the wind and jumped him!
If your book was optioned for a movie, what scene would you use for the audition of the main characters? (Please share a little snippet of the scene)
There's a scene that comes about 20 pages in, when Ross is trying not to reveal his attraction to Elisabeth and at first she's clueless. I think this would be a great audition scene because facial expressions would say it all:
The music wasn't coming from inside; it was coming from the backyard. He rounded the side of the house and stopped at the sight of Elisabeth wearing a pair of black yoga pants and a skintight tank top. Her hair was pulled into a high ponytail and her body was contorted into some kind of knot with her incredibly hot ass up in the air. Christ, you are sexy. Ross's mind immediately went to her long legs wrapped around him, over his shoulders, and—she unknotted herself and turned, catching him leering at her.
"Oh." Her cheeks flushed.
Ross couldn't even pretend he wasn't staring, so he did the only thing he was capable of. He smiled. "Hey."
"Ross. Dr. Braden. I didn't see you standing there." She rose, and Ross wanted to kiss the feet of whoever had developed yoga pants and tank tops. Elisabeth looked like a young Christie Brinkley. She definitely had the California-girl image, and Ross couldn't find a damn thing wrong with that. She grabbed a towel and patted her glistening face, neck, and chest.
Damn. He'd love to be that towel.
"Ross, please," he finally managed.
"Ross," she repeated. "And who's your adorable friend?"
Ross glanced at Storm. "Free dog," he said to the pup and unleashed him. The command let Storm know he was off duty and free to play.
"This is Storm. He's a service dog in training."
She knelt to pet the puppy. "He's beautiful. Six months?"
"Yeah, about that." Ross was about to ask how she knew so quickly, but then he remembered she'd owned some kind of crazy pet bakery and spa. He couldn't just stand there ogling her, so he made an attempt at small talk. "Yoga?"
"Yeah. It's the only thing that centers me, and you know, new place, starting over. I definitely need centering." She looked down at her clothes. "Please excuse the sweat."
Ross nodded, unsure what else to say, because he was pretty sure, Babe, I'll center you, and you can put that sweaty body against mine anytime, wouldn't go over very well. Besides, getting involved with a neighbor was a bad idea. Even a neighbor who looked like she was put on this earth to fulfill his every fantasy.
If you could have given your characters one piece of advice before the opening pages of the book, what would it be and why?
To Elisabeth: No Braden man is irresistible, so you might as well not even try.
To Ross: Some rumors are worth the hassle.
What are you currently working on? What other releases so you have planned for 2015?
December 16, SEASIDE SUNSETS (Seaside Summers, Book 3) will be released. I release a book every 4 week. Readers can look forward to DREAMING OF LOVE (The Bradens, Emily Braden's book) in January, SEASIDE SECRETS (Seaside Summers, Book 4), and CRASHING INTO LOVE (The Bradens, Jake Braden's book) in February.
I'm currently writing the HARBORSIDE NIGHTS series, a New Adult romance series that's edgy, sexy, and very raw. It centers around a group of friends, several of whom are the children from the Love in Bloom (Snow Sisters, The Bradens, The Remingtons, Seaside Summers) series.
Thanks for blogging at HJ!
Giveaway:

Two Digital Copies of ROMANCING MY LOVE (Braden's Book Nine)
To enter Giveaway: Please complete the Rafflecopter form and Post a comment to this Q:

If you were a newcomer in Trusty, Colorado, what would you do to fit into such a close-knit, protective community?
Excerpt
Chapter One
ROSS BRADEN HANDED Flossie, a frail fifteen-year-old tabby with thinning fur and soulful eyes, to Alice Shalmer. Alice had recently retired from the Trusty, Colorado, library, where she'd been the head librarian for thirty-plus years. She lived on the outskirts of town and had seven cats, but Flossie was her favorite.
Alice clutched the cat against her thin chest and buried her angular nose and pointy chin in her side. "Think I'll get another year out of my old girl?"
No, he didn't, but Alice knew this already. They'd been playing the I-hope-so game for several months already. No need to drive the sadness home.
"I sure hope so." And Ross truly did.
Alice pushed her black frames back up her nose and smiled. With Flossie safely snuggled against her, she left his office, closing the door behind her. It was Friday morning, and as the Trusty town veterinarian, Ross had a long day ahead of him. He didn't mind, as Fridays were reserved for well checks, giving him a less stressful workday than the rest of the week. And Friday night was just a few hours away. He was already thinking about his options—call one of his brothers and have a beer in town, or drive down to one of the neighboring towns and connect with one of the handful of women he'd dated over the past few months, getting lost in her for a few hours. Ross didn't date women in his hometown, where gossip was as plentiful as the grass was green. He preferred to keep his private life to himself, and driving half an hour in either direction offered him the comfort and privacy that he desired.
"Ross?" Kelsey Trowell poked her head into the exam room where Ross was washing his hands. Her long dark hair was pulled back in a casual ponytail. Kelsey was in her midtwenties and rarely wore makeup. In the standard Trusty attire of jeans, cowgirl boots, and a T-shirt, she looked about eighteen years old. She was smart, efficient, and sweet as molasses. More importantly, she was one of the few women around who wasn't trying to rope a husband, or more specifically, wouldn't try to reel in Ross, one of the last Braden bachelors, making her ideal for her position.
"Yes?"
Knight, one of Ross's three Labradors, walked into the exam room behind Kelsey. She reached down and stroked Knight's thick black fur as he passed.
"I told your two o'clock she could come in at ten. She had a hair appointment that she forgot about and couldn't reschedule."
Ross arched a brow and reached for a chart. "We wouldn't want Mrs. Mace to miss her hair appointment, now, would we? That's fine."
Kelsey moved to the side as Sarge, Ross's three-year-old golden Lab, joined Knight, now lounging at Ross's feet. Ross's boys were always on his heels.
"Want me to take the boys out of the office so you can bring Tracie Smith back with their new silky terrier? Her daughter, Maddy, is so cute. She hasn't put their new puppy down since they got here. Oh, and your next two appointments are here. Everyone seems to be early today. Should I get them set up in the other exam rooms?"
Ross looked up from the chart he was studying. It was eight forty and Tracie's appointment was at eight forty-five. "No. I need to run upstairs for a second. When I come down, I'll get Tracie and Maddy." He closed the file. "Justin Bieber? Tracie named her puppy Justin Bieber?" Tracie had grown up in Trusty, and she was a few years younger than Ross. Justin Bieber was her family's first puppy.
"Maddy named him." Kelsey lowered her voice. "Leave it to an eight-year-old girl."
Ross took the back stairs two at a time with Sarge and Knight on his heels. His house and the veterinary clinic were connected by a front and back staircase, as well as a door that led directly to his kitchen. The property spanned thirty acres, with an expansive view of the Colorado Mountains. He snagged his cell phone from the bedside table and slanted his eyes at Ranger, the two-year-old golden Lab feigning sleep on his bed.
"Off."
Ranger opened one eye and yawned, then crawled to the edge of the bed and slithered off. For the past six years, Ross had been the veterinarian and trainer for Pup Partners, a service-dog training program run through Denton Prison. Denton, Colorado, was forty miles west of Trusty. He had a hard time letting go of the dogs that didn't make the cut, hence his three boys.
Ranger climbed atop his doggy bed and closed his eyes. Ross headed down the front stairs to the reception area of the clinic with Sarge and Knight in tow. They'd wait for him outside each of the clinic rooms while he met with families throughout the day, but when Ross was in the lobby or his office, his boys remained by his side.
Maddy Smith jumped to her feet and held up her silky terrier with a smile that radiated from her green eyes. "Dr. Braden, look at our puppy! His name is Justin Bieber. I named him. Isn't he so cute?"
Tracie settled a hand on her excited daughter's shoulder and shrugged. "She loved the name." Tracie freed Maddy's fiery red hair from where it was tangled in Justin Bieber's leash.
"It's a great name," Ross said as he petted the adorable puppy, while Mack, a Burnese mountain dog and Ross's nine-o'clock patient, sniffed his legs.
"How's it going, Dr. B.?" Mack's owner, David, nodded.
"It's a fine day so far, David. I'll be ready for Mack in a few minutes. Thanks for waiting."
Kelsey was talking with Janice Treelong by the registration desk. Janice held her cat in one hand and clutched her young son Michael's hand with the other. Ross was unfazed by the three patients. Fridays were his easy days.
A woman burst through the door with a squealing piglet in her arms. Her shoulders rounded forward as she turned from side to side, struggling to restrain the wiggling animal.
"Can someone please help me? I'm so sorry; something's wrong. I don't know what to do." She leaned over the registration desk, her long blond hair curtaining her face as the piglet slipped from her arms and ran across the desk squealing loudly. Janice's son shrieked, sending her cat into full panic mode. The cat jumped from Janice's arms, then bolted down the hall. Knight turned in the direction of the cat while Sarge tried to climb the desk to get to the piglet, which Kelsey was trying to capture. Ross was drawn to the blonde, but he forced himself to focus on the ensuing mayhem.
"Leave it," Ross said in a calm, deep voice as he took a squirming Justin Bieber from Maddy to keep from having one more loose animal to contend with. Sarge and Knight sank onto their butts, tails wagging with a whimper. As trained service dogs, Sarge and Knight immediately responded to Ross's commands. He was used to animals sparking one another into a frenzy, and he'd long ago honed his calm demeanor, which helped keep the animals from getting too riled.
"Stay." Ross eyed the dogs—then the blonde.
David struggled to keep ahold of Mack's leash as he also tried to go after the cat.
Janice pointed down the hallway where her cat had disappeared and Ross nodded. "Go ahead."
"Kelsey, piglet," Ross instructed.
"Trying." Kelsey lunged toward the squealing piglet.
With Justin Bieber tucked under one arm, Ross stood between Mack and the registration desk. "David, can you please take Mack into room two?" Two down, one to go.
"Can do." David pulled a reluctant Mack down the hall.
Ross handed Justin Bieber to Tracie. "Room three, okay? I'll be in in one minute."
"Sure. Sure." Tracie grabbed Justin Bieber and Maddy's hand, then disappeared down the hall.
"I'm so sorry. I didn't know what to do, and I didn't see a crate to carry him in, and—"
Ross turned to address the woman who had wreaked havoc in his clinic. Correction. The incredibly gorgeous woman with hair so silky it reflected light in at least seven shades of blond and green eyes as bright as springtime buds. Holy Christ, she was beautiful, and definitely not from Trusty. There were beautiful women in Trusty, Colorado, but none with skin so flawless and with such luscious curves that they looked like they'd stepped out of a fashion magazine.
"Got it! Room four." Kelsey had the piglet wrapped in the hoodie she kept on the back of her chair. She carried it down the hall to the last open exam room.
"I'm so sorry. I didn't mean to cause so much trouble. He won't eat, and I've tried everything. I couldn't find a carrier or anything, and—"
"It's okay. We'll take care of him. Relax. Take a deep breath." His day had just gotten a whole hell of a lot better. He drew in a deep breath, too, to curb his rising interest.
She nodded, breathed deeply, then closed her eyes and drew in another few deep breaths. Ross took advantage of those few seconds and slid his eyes down her body. She wasn't wearing anything tight or revealing: a simple white peasant blouse with lacy sleeves and jeans tucked into flat-bottomed, brown boots. She was only a few inches shorter than Ross, five nine or ten, he guessed, and when she opened her eyes and smiled, it sent a jolt of electricity straight to the center of his chest.
"Better," she breathed. "I'm really sorry."
"It's okay. I take it this isn't your piglet?"
"No, it's mine. I mean, it is now. I just took over my aunt Cora's farmette, and the pig was hers, so I guess it is mine now." She glanced around the empty waiting room, and even with her thin brows pushed together, she still looked like she was happy. She placed her hand softly on Ross's forearm.
Ross had always kept a professional distance between his clients and his personal life. It had been easy to maintain that aura of professionalism, as he only dated women from outside his hometown. He looked down at her hand on his arm and the side of his mouth quirked up, despite his best efforts to remain unaffected. Suddenly, his easy day just got complicated.
"Cora Aslin, as in Cora from Trusty Pies?" Cora owned a farmette on the other side of Ross's property, and she'd run a pie-making business from her home before passing away unexpectedly a few weeks earlier. She lived on the property adjacent to Ross's. The two properties were separated by a willowy forest. Ross knew her well, and she'd spoken of her niece often. There were no secrets in Trusty, where gossip spread faster than the wind could pick up a whisper. Word around town was that Cora's sister had raised her niece to be a stuck-up California girl. Well, she certainly looked like a Cali girl.
"I'm sorry for your loss," he said. "Cora was a lovely person."
"Yes. I loved her very much, and I miss her." She looked around the waiting room. "I've cleared you out. I'm sorry. I'll just go wait in…" She pointed her thumb down the hallway. "Room four?"
"Yes, four." He held out a hand. "Ross Braden, by the way."
"Elisabeth Nash, sorry." She placed her hand in his and squeezed lightly. It was the same way Cora used to greet him, and he felt a jolt of sadness at the reminder.
"Elizabeth," he repeated.
"E—liss—abeth."
Ross arched a brow. "Right. Sorry. Elisabeth." Maybe the rumors had her pegged correctly after all.
Book Info:
FLIRTING WITH LOVE is the newest addition to the BRADEN series by New York Times & USA Today bestselling and award-winning author Melissa Foster. This contemporary romance series features alpha male heroes and sexy, empowered women. They're flawed, funny, passionate, and very relatable to readers who enjoy new adult romance, contemporary romance, and women's fiction.
IN FLIRTING WITH LOVE…
Elisabeth Nash has spent years dreaming of returning to the small town of Trusty, Colorado, where she spent summers with her favorite aunt. When she inherits her aunt's farmette, she closes her Los Angeles pet bakery and pampering business, sure that life in Trusty will be as peaceful and as welcoming as she remembers. But being an outsider in the close-knit town proves to be very different from the happy summers she remembers from her childhood—and falling for Trusty's hot, wealthy, and sinfully irresistible veterinarian, Ross Braden, sends the rumor mill into a frenzy.
Ross Braden learned long ago that gossip spreads faster than weeds in his small hometown, and Ross loves nothing more than his privacy. For that reason, he doesn't date women who live in Trusty. But that was before blond, beautiful, and refreshingly honest Elisabeth Nash flew into his vet clinic seeking help for her panicked piglet and turned his comfortable life—and his heart—inside out.
Despite rumors about Elisabeth's motives toward her aunt's property, passion brews between Elisabeth and Ross. Every steamy kiss and every sensual touch brings the pair closer together, and when Ross helps Elisabeth try to fit into the town he adores, it makes their bond even stronger. But even Elisabeth's efforts toward reaching the community, and the love she and Ross so desperately believe in, might not be enough for the protective small town to offer them a future.
Buy Links : Amazon | B&N | Kobo | iTunes
Meet the Author:
Melissa Foster is a New York Times & USA Today bestselling and award-winning author. She writes contemporary romance, new adult, contemporary women's fiction, suspense, and historical fiction with emotionally compelling characters that stay with you long after you turn the last page. Her books have been recommended by USA Today's book blog, Hagerstown Magazine, The Patriot, and several other print venues. She is the founder of the  World Literary Café and Fostering Success. When she's not writing, Melissa helps authors navigate the publishing industry through her author training programs on  Fostering Success. Melissa has been published in Calgary's Child Magazine, the Huffington Post, and Women Business Owners magazine.
Melissa hosts an Aspiring Authors contest for children and has painted and donated several murals to The Hospital for Sick Children in Washington, DC. Melissa lives in Maryland with her family.
Visit Melissa on social media. Melissa enjoys discussing her books with book clubs and reader groups, and welcomes an invitation to your event.
Author Links: Website | Facebook | Twitter
Tour wide Rafflecopter Giveaway (Two ebook Copies of ROMANCING MY LOVE, Braden's Book Nine) a Rafflecopter giveaway