Today it is my pleasure to Welcome romance author
Laura E. James
to HJ!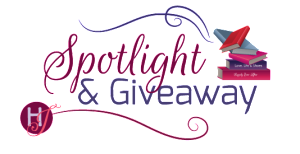 Hi Laura and welcome to HJ! We're so excited to chat with you about your new release, Follow Me Follow You!
Thank you for the invitation. I'm excited to be here to chat about Follow Me, Follow You.
Please summarize the book a la Twitter style for the readers here: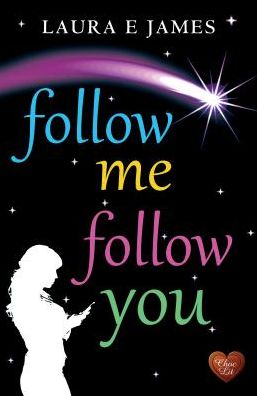 It's a story about acceptance, forgiveness, and learning to live again.
Please share the opening line of this book:
'I hate you.'
It wasn't the first time Victoria Noble recoiled at her son's hostility, but on each occasion she hoped, sometimes even prayed, it would be the last.
Please share a few Random facts about this book…
The seed for the story was sown at the inaugural Festival of Romance, now the Festival of Romantic Fiction, in 2011, when I met the lovely Carole Matthews, author, having previously followed and conversed with her on Twitter and Facebook. I introduced myself with the words, 'Hi, I'm Laura James. Lovely to meet you. I promise I'm not a stalker.'
Its original title was 140 Characters or Less, but that was quite a mouthful. It was promptly changed to Follow Me, and later became Follow Me, Follow You.
I knew nothing about child attachment disorder, the condition the heroine's child, Seth has, until I described his relationship with his mother to a cognitive behavioural therapist friend. She was quick to identify and explain the situation and condition.
My family and I visited beautiful Chesil Beach many times as part of my research for the book. And often for pleasure.
I learned that the beach defences on Chesil are called gabion baskets and it is possible to lean against them…
Please tell us a little about the characters in your book. 
There are two main characters:
Victoria Noble, single mother to four-year-old Seth, and director of Britain's most successful social networking site, EweSpeak, realises she needs to devote more time to her family. She's spent years shut away in her office ‒ her sanctuary ‒ from the hurt and betrayal she suffered from her past romantic relationships. Computers are easy to programme, maintain and read. Humans are not. And that includes her son, who is often rude and sometimes violent towards her.
Chris Frampton is a British Hollywood stunt actor. He's returned to his homeland with the sole purpose of helping his remaining son recover from the tragic loss of Lacey and Todd, Chris's late wife and other son. He feels that sharing his past with Rick will bring them closer together, which in turn will bring Rick back to him.
As you wrote your protagonist was there anything about them that surprised you?
My hero, Chris Frampton caught me by surprise when I was at a workshop run by the talented writer and tutor, Julie Cohen. We were delving deep into our characters, seeking the truth about their inner fears and worries. I discovered Chris was frightened of loss and would do anything to avoid it. I remember feeling desperately sad for him, and that emotion stayed with me throughout the book.
The First kiss…
Is 'not quite a kiss, but a collision of colossal proportions.'
What scene was the hardest to write? 
The opening scene, ensuring the flawed Victoria appeals to the reader, and the love scene between Victoria and Chris – I agonized for a very long time over this and all the implications involved. I had to get it right. So much would be going on in their heads – Chris with his love for his late wife, and Victoria not knowing the right thing to do.
'Here and now, it's the wrong place and definitely the wrong time.' She couldn't define why, the original reason for them being in her bedroom lost in the sexual fog. 'I don't want either of us to do something we'll regret. I was caught in the moment.' It was no wonder. She'd been celibate for years, she was in the arms of the man she'd never stopped loving, and her dreams of them together had become more explicit by
the night.
If your book was optioned for a movie, what scene would you use for the audition of the main characters and why?
Now that would be wonderful. The story has the beautiful backdrop of Chesil beach in Dorset, which would look fantastic on the big screen. On that basis, I would have the actors audition the scene when, on Chesil beach, Chris reacts to Victoria's misguided attempt to comfort him.
I'd like to see how well the actors relate to the characters and reproduce the uncertainty, electricity and tension that exists between Chris and Victoria.
'Is this what Hollywood does to a man? Turns him into an arrogant, narcissistic prat? I was offering you support. Showing you you're not alone. Nothing else.'
An elderly couple walking towards them, watched with fascination as they passed by.
Chris scraped his fingers through his hair. 'Vicky, seriously, I can't deal with this now.' Her hug had set in motion a huge ball of confusion; memories of their past, how good it was to be loved by her; thoughts of Lacey and how much he loved her. Shame. Duplicity. It was one
enormous mass, rolling around his head.
If you could have given your characters one piece of advice before the opening pages of the book, what would it be and why?
Victoria – come out of your sterile, white office and see the colours of the world. What you're doing is unhealthy and destructive.
Chris – you're allowed to grieve. Your healing needs to begin.
What are you currently working on? What other releases so you have planned for 2014?
I'm a little way into book 3, working title, What Doesn't Kill You, and it's the first novel with a full-on alpha male hero, who's all about saving. He is a watch officer with the local coastguard. He loves his job, and he loves his family, but his father has involved Evie, the hero's wife, in something she's compelled to keep secret …
Set in Weymouth and surrounding areas, characters from Follow Me, Follow You make cameo appearances.
Choc Lit are releasing a second short story anthology and I'm extremely pleased and happy to have a story in that.
Thank you so much for inviting here and I really hope your readers enjoy Follow Me, Follow You.
Giveaway:

Print Copy of Follow Me, Follow You. (Ebook for International Winner)
To enter Giveaway: Please complete the Rafflecopter form and Post a comment to this Q:

Follow Me, Follow You is a reunion love story, with Victoria and Chris first getting together in their teens. If you were in their position, would you revisit a past relationship?
Excerpt
Follow Me, Follow You.

Victoria was attempting to create the impression she was engrossed in her work. From the moment Dan collected Seth, she'd buried her head in buff-coloured files, raising it once to study her monitor. At that moment, she realised Juliette was watching her.
'I'm all right, Joo, honestly.' That was a lie. She was preoccupied with thoughts of Chris Frampton returning home, considering ways to stop EweSpeak's Board of Directors from travelling a destructive path, and despairing over her non-existent relationship with her son. She grimaced. 'Apart from the blinding headache.'
She thrust herself away from the desk and rubbed the back of her neck. Her life was too cluttered for her to make informed decisions, and too many demands were being made of her, emotionally and physically. Something had to give. 'I could do without this stupid business with the board.'
'Do you think they'll go ahead?'
Victoria huffed. 'Of course they will. They're motivated by money. They'll do whatever it takes to keep their bank accounts full and their fat backsides comfortable.'
'But they have a duty of loyalty, and their report states the move will secure the future of EweSpeak—'
'It only secures their position, Juliette. Let's face facts. We made bad choices, electing certain members to the board. We were blinded by their past successes. They're cut-throat businessmen with reputations to uphold.' Victoria swung her chair round and gaped at her sister. 'I'll bet a year's salary there'll be redundancies.'
'But if charging clients to join will increase profits—'
Victoria cut her off again. 'Did you miss the bit where they proposed paying celebrities for exclusive bleats? It's ridiculous. It won't work. People will opt out. Our followers enjoy the personal contact, the chance to hold a discussion with like-minded souls, maybe even exchange a bleat with their idol. If it's sensationalism they want, they'll buy a glossy magazine, or worse, they'll flock to our competitors. They won't subscribe to our network.' She shook her head. 'It has disaster written all over it.'
'I don't see it. The board's acting in the company's best interest. We have to make money. And it's not just their pockets they're lining, is it?' Juliette waved a hand in the direction of the window. 'I don't hear you complaining about the flashy, two-seater sports car you've parked in our private garage.'
Victoria reached for the remote on her desk, and switched on the TV. 'I need a break.' She stood, gave her arms a stretch, and walked across to the sofa, collapsing into it, irascible and frustrated. Surely Juliette wasn't voting with the board? Victoria cast her eyes to the large screen, scoured through the programme guide, and settled on a news channel.
It was a mistake.
Wherever her eyes fell – the TV, online, mobile applications – Chris's then thirty-five-year-old haunted face appeared, vacant, pale and broken. There was no escape from the dated footage of him being jostled out of the way of bloodthirsty, aggressive photographers or being hustled into his ranch house by burly security men. Victoria had seen the images thirty, maybe forty times in the last couple of years. Every piece of technology in her office was broadcasting his grief all over again, and each time his name was typed, bleated, or beamed across the Internet, and for every second his tormented features were on public display, Victoria was on trial. Her technology, the company, the brand she had developed and grown was helping prolong his terror. To see this beautiful man reduced to a floorshow for the cheap seats made her sick to the stomach.
She jumped at a touch to her arm.
'Are you okay?' Juliette took the remote from Victoria, switched off the TV, and sat down. 'I'm sorry I called him your obsession. This must be hard for you.'
Victoria shrugged. Although she understood Juliette's concern, she didn't appreciate intrusion, and sharing, as her sister called it, was not Victoria's way. There'd been far too much of that already. A small shudder ran through her. 'It's complicated,' she said, hoping a few words, regardless of content, would appease Juliette.
Book Info:
Victoria Noble has pulled the plug on romance. As director of the number one social networking site, EweSpeak, and single mother to four-year-old Seth, she wrestles with the work-life balance.
Enter Chris Frampton, Hollywood action hero and Victoria's first love. His return from LA has sparked a powder keg of media attention, and with secrets threatening to fuel the fire, he's desperate to escape. But finding a way forward is never simple. Although his connection with Victoria is as strong as when he was nineteen, has he been adrift too long to know how to move on?
With the risk of them breaking, will either follow their heart?
Meet the Author: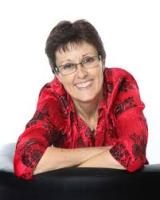 Laura is married and has two children. She lives in Dorset, but spent her formative years in Watford, a brief train ride away from the bright lights of London. Here she indulged her love of live music, and, following a spectacular Stevie Nicks gig, decided to take up singing, a passion that scored her second place in a national competition.
Laura is a graduate of the Romantic Novelists' Association's New Writers' Scheme, a member of her local writing group, Off The Cuff, and an editor of the popular Romaniacs blog.
Laura was runner-up twice in the Choc Lit Short Story competitions. Her story Bitter Sweet is to be released in the forthcoming Romantic Novelists' Association's Anthology to be published in 2014. Truth or Dare, Laura's debut novel, is shortlisted for the 2014 Joan Hessayon New Writers' Award.