Today it is my pleasure to welcome romance author 

Tracy Solheim

to HJ!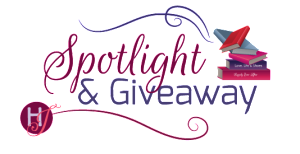 Hi Tracy, Welcome to HJ!
What would you say are the defining characteristic of your novels?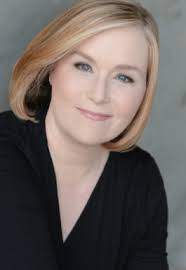 One of the things that readers comment (or criticize) the most about my novels is that the characters are so flawed. Most readers like that, but a few don't. I know that people read to escape reality, but I like to make my heroine and hero as real as possible—flaws and all. Two additional trademarks to my work would be realistic dialog and strong secondary characters.
5 things HJ readers should know about you?
1. I am the Queen of the Freak Accident. No kidding. My kids think I should have my own reality show!
2. Speaking of kids, I have two. The Prodigal Son is a junior in college and my Darling Diva is a sophomore in high school. At the time, it seemed like a good idea to space their births that far apart. At the time.
3. I have a horse named after my first book—Game On. My daughter will tell you it's her horse, but the bank statements would make a liar out of her.
4. I've been to federal prison, inside a nuclear reactor and a superconducting linear accelerating and to the DMZ dividing North and South Korea. Really, I have. I've also been to "that little room" in the back of the White House that the Secret Service takes you to when your little brother "accidently" turns off the lights in the White House during a tour.
5. I'm doing what I always wanted to do: writing. Even better, people actually read what I write. Life is good.
What is your favorite trope to read, one you will never get tire off?
I should say secret baby, right? I do like that, but a well written "friends to lovers" book always makes me smile.
Let's talk about your newest release: Foolish Games
If you had to summarize Foolish Games for the readers here…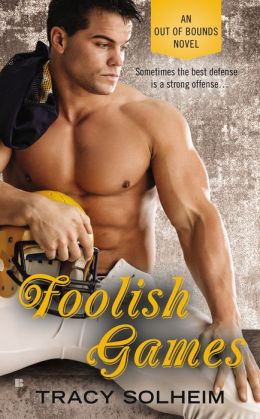 It was a dark stormy night at a wedding….one thing leads to another and two of the guests seek comfort together. Julianne, the designer of the bride's gown, is gone in the morning—embarrassed by her behavior at a client's wedding and Will, one of the groomsmen, is left to wonder what might have been. When Julianne ends up pregnant, she decides it's best for both her unborn child and Will if she keep the existence of the baby to herself. But her son, Owen, is born with a life-threatening blood disorder that requires a transfusion—and Julianne is not a match.
Will "William the Conqueror" Connelly grew up tough shouldering the stigma of being a bastard child born on the wrong side of the tracks. He refuses to let any child face the same discrimination. When he finds out about Owen, he's furious that Julianne kept his son a secret. But when he sees her again at the hospital, he realizes that his feelings for her go far beyond anger. Will insists that Owen recuperate at his home in North Carolina, and he's adamant that Julianne become his wife—even if it's only a temporary marriage in name only. And that's when the fun begins!
Please tell us about the characters in your book
Julianne is a bit of a hot mess. She's got a bunch of neuroses and it seems like her artist's life is spiraling out of control. But in her heart, she always believes she's doing the right thing and she never fails to put others before herself—especially her son.
Will is a cerebral guy who's had to use his brain and his body to get ahead in life. He keeps his private life very private, but behind that cold, solid exterior is a wounded man. Like Julianne, he'll do anything for his son.
Hank Osbourne, the General Manager of the Blaze, who readers first met in Game On, also appears in this book—as do Carly and Shane—and he gets his own love story. With Will's mother Annabeth, no less! Hank's quirky teenage daughter, Sophie is the catalyst that brings them together.
What scene did you most enjoy writing? Why? 
The secondary story scenes between Hank and Annabeth were a lot of fun to write. I hadn't intended to give them such a huge part of the book, but they practically jumped off the page at me.
"I came here because I'm done hiding."
Moving her body closer to his, she stretched up on her toes and kissed him. It was a sweet kiss; one in which she tried to apologize for the way she'd hurt him the other day. But Hank would have none of it. His hands went to her hair as he delved deeper in to her mouth, their tongues sliding against one another. She moaned as his mouth left hers, finding its way to her sensitive neck.
"God, Annabeth, I thought I'd never see you again," he murmured against her skin. "I've missed you."
She pulled his mouth back to hers and kissed him with a slow hunger that threatened to completely obliterate her plans. Somehow, the backs of her thighs had come in contact with the Chippendale table and her dress was now bunched up at her waist. Hank's hands squeezed her bottom as he lifted her on to the table. When she wrapped a leg around him, her calf came in contact with his bare ass. Annabeth drew her hands over his sides, and then his back, reveling in the muscles bunched beneath her fingertips.
With a soft moan she pulled out of the kiss. Hank rested his forehead on her shoulder as both of them struggled for breath.
"We can't do this right now." She traced her finger down his ribcage. "We have to go to New Jersey first."
What scene was the hardest to write? Why? 
The hardest scene to write was definitely Will and Julianne's initial encounter at the wedding. It was a challenge to make that love scene not seem cheap or a fling. There had to be more propelling them together than just being two strangers at a wedding.
He wasn't sure who kissed who first, but when their lips met, something ignited within them both. She tasted of coffee and smelled of tropical flowers and he couldn't seem to get enough of her. Their clothes melted away, giving Will's hands and lips access to warm, soft skin. When he entered her that first time, she welcomed him, wrapping her legs around his hips and bringing him to near-perfect ecstasy.

The thunder and lightning were winding down the second time they made love, her fingers and mouth torturing his body before he found his release. The third time he took her, the storm had dissipated outside but continued to rage on between them as the electricity he'd felt in the hallway reached a fevered pitch. Will had never felt such an intense connection with any other woman.

Until she called out another man's name while climaxing. And then the condom broke.
Who would you cast in the role of your characters if your book was optioned for a movie?
Will Connelly — Channing Tatum
Julianne Marchione — Mila Kunis
Brody Janik — Chris Hemsworth
Annabeth Connelly — Julianne Moore
Hank Osbourne — Chris Meloni
Sophie Osbourne — Liz Morgan
What? You haven't heard of Liz Morgan? You will. She's starring in the motion picture The Remaining due to be released in 2014. She's also my neighbor and I might have based Sophie's looks on Liz's.
What are you currently working on? What other releases do you have planned for 2014?
Right now, I am finishing up the first book in a new series which won't be that new for my readers. It's Gavin's story and it will take readers back to the small town of Chance's Inlet, where Foolish Games is set. Readers will be introduced to the McAlister family—all of whom thought they'd escaped the small town of their youth but keep coming back to find love. I had planned for this to be the follow-up to Foolish Games but a guy named Brody Janik asserted himself throughout Will and Julianne's story and pretty much demanded his own book. Risky Game, Brody's story, will be released May 6, 2014. Before then, I have an ebook novella coming April 15, 2014. A Numbers Game is not a prequel, but it sets up one of the main premises for Risky Game. And lest readers think I've abandoned the Blaze, I haven't. There are a few folks who appear in both A Numbers Game and Risky Game who'll get their own story, in the not so distant future!
Where can readers get in touch with you?
My website: www.tracysolheim.com
Facebook: https://www.facebook.com/TracySolheimBooks
Twitter: @TracyKSolheim
Thank you for stopping by HJ!
GIVEAWAY:

2 print copies of FOOLISH GAMES
To enter Giveaway: Please complete the Rafflecopter form and post a comment to this Q:

I've had some hot covers on my books. Are you more inclined to look at a book with a provocative cover or is it the blurb on the back that entices you? Why?
Excerpt
Our hero meets his son
"Sit," she commanded, surprising the hell out of him.
Not wanting her to change her mind, he squeezed his large frame into the chair. She hesitated a moment before slowly lowering the baby into his arms. Grasping his left hand, she showed him how to cradle the baby's neck. Will's breath hitched as he looked into the face of the small bundle in his hands. Owen wasn't much bigger than a football, swaddled as tightly as he was in the blanket. The silly cap on his head covered up what little hair he had. Will was surprised to see it was blond, like his own. All morning he'd been picturing a baby with the dark Mediterranean coloring of his mother. The baby's eyes were closed and disappointment flickered through Will. He wanted to see them, to see into them.
Julianne crouched down in front of the pair, pain etched on her face as another tear slipped from her eye. "Owen," she said softly. "This is your daddy. He's come to make you better."
Will's heart nearly stopped when, at the sound of her voice, Owen squinted with one blue eye as he worked a hand free of the blanket to give a pump of his right fist, before he worked the hand to his mouth. At that moment, Will knew there would be no more waiting on a paternity test. He prayed his blood would be a compatible match because he'd give this baby every drop of blood in his body to see him survive.
Owen was his son. He'd figure out what to do about Julianne later. For now, getting his baby well was the top priority.