Today it is my pleasure to Welcome author
Tara Taylor Quinn
to HJ!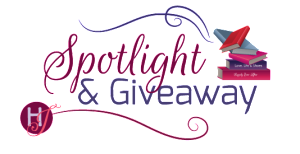 Hi Tara and welcome to HJ! We're so excited to chat with you about your new release, For Love or Money!
Please summarize the book for the readers here: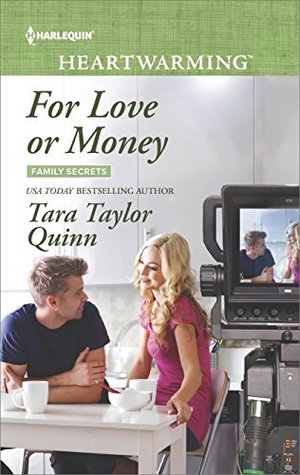 A single mother of a special needs four-year-old has a chance to win a cooking show competition. The grand prize will allow her to provide a viable future for her son. And a single father has to win that same competition to honor his dead wife and give his 'in danger' daughter a reason to live. They can't both win. Most particularly when they start to fall in love.

Please share the opening lines of this book:
"Forget it."
"Kels, I really want to make this right…"
"Whatever."
Please share a few Fun facts about this book…
Dawson was inspired by my nephew who is a huge gift to my family. The book is dedicated to him.
For the cooking contests I used a combination of personal secret family recipes and my own concoctions.
I watched a gazillion cooking shows before writing this series!
Please tell us a little about the characters in your book. As you wrote your protagonist was there anything about them that surprised you?
Janie Young started out in my mind as more of a victim. She turned out to have all the strength and wisdom. Thankfully she shared it with me!
I loved Burke from the beginning, and then he humanized himself and I loved him even more…

If your book was optioned for a movie, what scene would you use for the audition of the main characters and why?
The scene is the first of four competitions – contestants only need to win one of the four to compete for the grand prize. I'd choose this scene because it's dramatic and filled with an overload of emotion. If the actor and actress are going to overplay and make the story seem sappy, we'd know it here. On the other hand, if they can portray all of the emotion going on underneath while standing in this line on stage, then they're perfect for the part!
They stood in a straight line. All eyes on Natasha as she named each contestant for a camera zero in, reminded viewers what they'd prepared for this first episode of the current Family Secrets reality cooking show, and then looked at her list.
"You've all scored well," she said. "Not one of you received an "I didn't like it" from the judges."
Burke stood as directed, smiling with anticipation at the camera because if he didn't he'd hear about his lack of effort non-stop from Kelsey over the next week. And because he really did want to win for her and would do whatever he could to up his chances. Inside he was rehearsing the motivational speech he'd be giving his thirteen-year-old miracle all the way home. Reminding her that it was only week one. That meat dishes weren't her mother's specialty.
That they could still get three out of four wins and not even have to compete in a final round to take this thing.
He didn't look at his fellow contestants. Probably wouldn't have been able to see them under the staggeringly bright lights anyway.
"The time has come to announce week one's winners!" Natasha sounded like she had Christmas presents for everyone. His gut tightened. He fine-tuned his Kelsey speech.
"First…"
He almost swore out loud. And hoped the sentiment didn't show on his aching face. Just in case, he widened his smile with completely posed anticipation.
"Though they didn't win, the judges found a couple of your dishes impressive enough for a formal mention…"
There. He'd take that. Lil's pork was definitely worth a mention. Even his rendition of it. He mentally added the advantage to his speech. Planned to mention it at least once a day over the next week.
And would use it when he lost the show, too…
"Shondra Estes…your bacon wrapped smothered chicken…"
What? Big black hair do with three baby daddies was a better cook than Lil was? Not that baby daddies had a thing to do with value or cooking. It was just that he'd seen her kitchen. It looked like a tornado had hit it. How any flavors managed to stay contained and not contaminate each other as they flew around her space, he'd never know…
"And…"
Okay. Here it came. His look of anticipation wasn't faked as he waited…
"Janie Young! Your pork received high praise from all five judges…"
Something inside him leapt. Janie! Good for her!
And…
There must be one more…
"That brings me to today's winner…"
Holy crap. He didn't even get honorable mention…not an easy fit into his motivational speech…
"And that is Mike Wrenchfort! All five judges agreed your Medallions were to die for!"
Mike stepped forward. The rest of them relaxed. They'd been told to maintain position for the next couple of minutes for a pan or two, but that the cameras would be off of them while all cameras zeroed in on Natasha and the winner.
"I can only imagine how much the people your church feeds adore you…" Natasha gushed well.
Burke couldn't fault her there.
Or anywhere else. He'd known he wasn't a winning cook.
Somehow he had to convince his daughter that her life was worth living happily without her mother's recipes going viral. He hoped to fate that he'd find a way to be better at that task than he was at cooking.
Excerpts. © Reprinted by permission. All rights reserved.

What do you want people to take away from reading this book?
Never give up. Even when circumstances are daunting and options seem limited, don't discredit 'around the corner'. You never know what's there and so often it's something you never would have thought of, and just what you need. All you have to do is take those few steps to get you around the corner. Just keep walking even though you might not see that your steps are leading you anywhere.
What are you currently working on? What other releases do you have planned for 2016?
…. I have nine releases in 2016. Next up is:
10/1 A Heartwarming Holiday – an anthology of brand new holiday novellas from Harlequin Heartwarming authors
11/1 Her Soldier's Baby – Harlequin Heartwarming – The second book in my Family Secrets series.
11/1 – Untitled Heartwarming Thanksgiving anthology – 13 Thanksgiving themes novels by Harlequin Heartwarming authors.
Already released this year are:
3/1 Love By Association – Harlequin Superromance – Book 7 in Where Secrets Are Safe.
5/1 His First Choice – Harlequin Superromance – Book 8 in Where Secrets Are Safe.
6/28 Bestselling Author Collection with Heather Graham – a reissue of our books Strangers in Paradise and Sheltered in His Arms.
6/28 Audio book release of Sheltered in His Arms – A single title release connected to my bestselling 14 book Superromance series, Shelter Valley Stories.
7/1 The Promise He Made Her – Book 9 in Where Secrets Are Safe.

Thanks for blogging at HJ!
Giveaway:

$10 Amazon eGift Card
To enter Giveaway: Please complete the Rafflecopter form and Post a comment to this Q:

Do you like reality TV shows? Why or why not?
Book Info:
She can't afford to lose this…or him
There's no way that struggling single mom Janie Young is going to lose Family Secrets. Not even to Dr. Burke Carter. The prize money and media exposure from the cooking-competition show will secure the future for her and her son, who has special needs. Sure, Burke is a talented chef with his own reasons to win, but he already has so much: wealth, a beautiful daughter, great looks…and definitely her attention. As their families become closer, Janie is beginning to care too much about him. But she can't afford to get involved. Not when everything is riding on beating him.
Book Links: Goodreads│Amazon│Barnes & Noble│Harlequin
Meet the Author: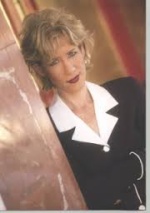 The author of more than 70 original novels, in twenty languages, Tara Taylor Quinn is a USA Today bestseller with over six million copies sold. A 2015 RITA finalist Tara appears frequently on bestseller lists, including #1 placement on Amazon lists, and multiple showings on the Publisher's Weekly Bestseller list. She has appeared on national and local TV across the country, including CBS Sunday Morning.
Tara is a supporter of the National Domestic Violence Hotline. If you or someone you know might be a victim of domestic violence in the United States, please contact 1-800-799-7233.
Website│Goodreads│Amazon│Facebook│Twitter│Pinterest│Instagram│Wattpad