Today it is my pleasure to Welcome author
Jennifer L. Armentrout
to HJ!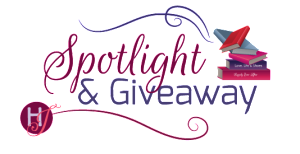 In the irresistibly sexy series from #1 New York Times bestselling author Jennifer L. Armentrout, two free spirits find their lives changed by a one-night stand…
Please summarize the book a la Twitter style for the readers here: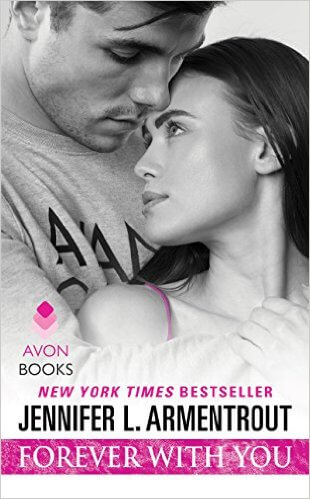 Forever With You features Stephanie and Nick #onenightstand #moretotheirstory #emotional

Please share the opening lines of this book:
The overpacked moving box teetered precariously in my arms as I stepped sideways, using my hip to close the back door of my car. I held my breath, completely immobile in the parking lot, next to a massive motorcycle, the box rattling dangerously.
One. Two. Three. Four. Five …
The box finally stopped moving and shaking when I reached six, and I let go of my breath. What was in the box was way too precious to drop.
What first attracts your Hero to the Heroine and vice versa?
Stephanie and Nick are undeniably physically attracted to each other until it develops into something more for both of them.

Using just 5 words, how would you describe Hero and Heroine's love affair?
intense, sexy, emotional, vulnerable, unexpected

The First Kiss…
I actually think the first kiss is a bit surprising considering it's between Stephanie and Nick. I don't want to give any spoilers, so I'm not going to give you too much.

His lips glided over mine once and then twice, as if he were mapping out the layout, committing the feel to memory. When he tilted his head to the side, I felt his tongue sweep across the seam of my mouth.
Without revealing too much, what is your favorite scene in the book?
One of my favorite scenes is when Stephanie goes to Mona's and Nick is definitely not expecting her. I love how Stephanie reacts to Nick's reaction. I'm just going to share one small snippet because I don't want to spoil the scene.
"You're unbelievable." I pushed to my feet, grabbing my purse off the counter. "The last time I checked, this bar wasn't your oyster and you sure as hell aren't the pearl in it. You may get to tell other people—other women—what they can and cannot do, but that will never, ever, work with me."
If your book was optioned for a movie, what scene would be absolutely crucial to include?
I think this book has several scenes that would be crucial to include in a movie just because of what happens in the story. Even though it's not a crucial scene, I would love to see when Nick brings chicken soup to Stephanie because I think it shows just one of the changes that occurs between them in the course of their relationship.
I drew in shaky breath. "Did you make the soup?"
Nick nodded once more.
"Oh. I …" I couldn't believe he had brought me soup, let alone taken the time to make it himself. All of this was so incredibly sweet and extremely unexpected; I couldn't speak. I just stood there, staring at him like an idiot.
The hollows under his high cheekbones turned pink. "It's not that hard."
Readers should read this book …
Nick and Stephanie begin their relationship with a one night stand, but their story really becomes so much more. Forever With You is hot and sexy, but it's also an intense and emotional journey for both characters.
What are you currently working on? What other releases do you have planned for 2015?
I'm currently working on The Problem With Forever.
Oblivion releases in print and digital on December 1,2015
Thanks for blogging at HJ!
Giveaway:

Signed copy of Forever With You
To enter Giveaway: Please complete the Rafflecopter form and

Leave a comment with your thoughts on the book…
Excerpt from Forever With You:
A loud engine rumbled outside, and I whirled around, glancing at the clock on the stove. Fifteen past one. Could it be him already? I dashed over to the large window and oh so carefully peeled back the curtain and peered outside, like a total creeper.
"Hot damn," I whispered.
It was Nick.
It was Nick on a motorcycle.
I remembered seeing it parked outside Thursday but had totally forgotten about it. He'd parked right outside, near the front, and as he stepped off the bike, he tugged his helmet off. One arm went up and he scrubbed his fingers through his hair. I watched as he turned to the back, behind the seat. He started to lift something and that's when I forced myself to turn away from the window.
Pivoting around, I took a deep breath and waited while my heart rate kicked up, doing a tap dance in my chest. Less than a minute later there was a knock at the door. Slowing down my steps, I went to the door and peered out through the peephole just to make sure it was him before I opened it.
"Hey," he greeted me, his lips curling up. A blue plastic bag dangled from one hand and a helmet was shoved under his other arm.
I stepped back. "You said twenty after."
He followed me, nudging the door shut behind him with his booted foot. "Or less. You're forgetting that part."
"Ah, I am."
Nick lifted the bag as he strode past me, into the kitchen. "Brought us something." He placed the bag down on the counter and reached in, pulling out two bottles. "Got an opener?"
Flipping on the overhead lights, I went to the drawer near the stove and pulled out an opener. "Apple ale? I like that. How'd you guess?"
He took the opener from me and flipped off the lids with expertise. "I figured you'd like something sweet." He offered a bottle.
The glass was cool against my palm. "I also like it hard.…" His gaze cut to me, and I grinned. "My drinks, that is."
Nick chuckled. "You seriously just said that?"
"I seriously did." I grinned as I lifted the bottle to my mouth, taking a small sip.
He shrugged off his leather jacket, tossing it on the counter beside the bag. "I think I like you."
"You need to remove 'think' from that statement," I told him. "For it to be accurate."
Another rough chuckle rolled out of him as he picked up his bottle. "Well, since we're being completely honest with one another, I wasn't really hopeful when it came to you showing up at the bar."
I raised a brow as I lowered my bottle. "Oh really?"
"Yep." His throat worked on the drink he took. "I knew you'd show up. It was inevitable."
"Inevitable?" I repeated. "That's a pretty powerful word."
His heavy gaze met mine, and the twisty motion in me returned with a vengeance. "It's the truth."
"You're a cocky bastard, aren't you?"
"And you're a cocky chick?"
I laughed then as I leaned against the counter, across from him. "Maybe."
"I like it. I can tell you're the kind of person who doesn't play games."
Nursing my drink, I crossed my legs at the ankles. "And you can tell this already?"
He nodded. "The moment your eyes met mine yesterday, I could tell you were the type of girl who knows she fucking stops traffic just by walking outside. You own it. There isn't a single bashful or coy bone or muscle in your body."
Excerpts. © Reprinted by permission. All rights reserved.

Book Info:
In the irresistibly sexy series from #1 New York Times bestselling author Jennifer L. Armentrout, two free spirits find their lives changed by a one-night stand…
Some things you just believe in, even if you've never experienced them. For Stephanie, that list includes love. It's out there. Somewhere. Eventually. Meanwhile she's got her job at the mixed martial arts training center and hot flings with gorgeous, temporary guys like Nick. Then a secret brings them closer, opening Steph's eyes to a future she never knew she wanted—until tragedy rips it away.
Nick's self-assured surface shields a past no one needs to know about. His mind-blowing connection with Steph changes all that. As fast as he's knocking down the walls that have kept him commitment-free, she's building them up again, determined to keep the hurt—and Nick—out. But he can't walk away. Not when she's the only one who's ever made him wish for forever . . .
Book Links:

Meet the Author: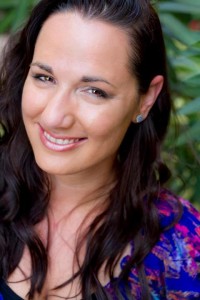 # 1 New York Times and International Bestselling author Jennifer lives in Martinsburg, West Virginia. All the rumors you've heard about her state aren't true. When she's not hard at work writing. she spends her time reading, watching really bad zombie movies, pretending to write, and hanging out with her husband and her Jack Russell Loki.
Her dreams of becoming an author started in algebra class, where she spent most of her time writing short stories….which explains her dismal grades in math. Jennifer writes young adult paranormal, science fiction, fantasy, and contemporary romance. She is published with Spencer Hill Press, Entangled Teen and Brazen, Disney/Hyperion and Harlequin Teen. Her book Obsidian has been optioned for a major motion picture and her Covenant Series has been optioned for TV. Her young adult romantic suspense novel DON'T LOOK BACK was a 2014 nominated Best in Young Adult Fiction by YALSA.
She also writes Adult and New Adult contemporary and paranormal romance under the name J. Lynn. She is published by Entangled Brazen and HarperCollins.
Website | Facebook | Twitter |