Today it is my pleasure to Welcome author
Michelle Major
to HJ!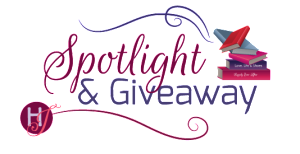 Hi Michelle and welcome to HJ! We're so excited to chat with you about your new release, Fortune's Special Delivery!

Hi there! It's great to be visiting HJ again.

Tell us about the book with this fun little challenge using the title of the book: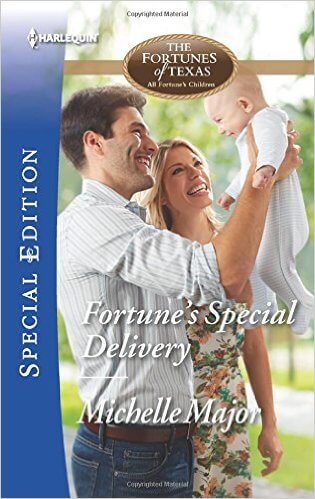 Fun and flirty
Opposites attract
Romance rocks
Twentieth anniversary of the series
Undeniable attraction
New baby binds them together
English accent – is there anything better?
Sweet and sexy
What's your favorite line(s) from the book?:
Any line where Charles is speaking because I love hearing the accent in my head!
Please tell us a little about the characters in your book. What first attracts your Hero to the Heroine and vice versa?
Oh, Charles Fortune—how I loved him. I'm pretty much a sucker for a British accent so he had me at 'hullo, luv'. But his character was a mix of Hugh Grant from About a Boy and Robert Pattinson if Cedric Diggory from Harry Potter had gotten the chance to grow into a man. My favorite part of Charles (besides the accent) was that he thought he had his life together but finding out he had a son turned everything upside down and forced him to grow into the man he was supposed to be.
Alice Meyers is the exact opposite of Charles – sweet, shy – but she is a perfect complement for him. I have a soft spot for nice girls who manage to still have a lot of backbone and becoming a mother has given that to Alice. She also wears incredible shoes (and I do not) so it was fun to research high-heels without the pain.
When you sat down to start this book, what was the biggest challenge you faced? What were you most excited about?
There is always a challenge in writing a story that is one in a six-book miniseries – coordinating the details and all the different plot threads. But it's also the most fun to work with other authors and be part of a series that is so well-loved by readers.
What, in your mind, makes this book stand out?
For me, it's a combination of the fun and exciting storylines, the family ties, the romance (of course!) and the unique spin each author puts on the books. I love seeing the intertwining characters through the lens of different author voices and it was an honor to collaborate with the other authors and editors on the series.
The First Kiss…
He dipped his head until his lips barely brushed hers. "We're in this together. The three of us are a team."
"A team?" she said, the husky note in her voice making him nip the corner of her mouth.
"Team Fortune Chesterfield," he whispered, and pressed his lips to hers. Her mouth was soft and yielding, molding to his without question. The taste of her was new and yet familiar, and all the memories of their night together came flooding back to him. The way she'd touched him, her innocence the most erotic thing he'd ever encountered… His fingers trailed through her hair, which was soft as spun silk. He remembered how it felt to have those thick, blond waves fanned out across his chest as she slept. Her tongue touched his, hesitantly, as if she wasn't sure whether he wanted the kiss to deepen.

There were no words for what Charles wanted from Alice. His need was so elemental, the potential ramifications so jumbled in his mind that he could barely form a coherent thought. His body grew heavy with desire. Desire he understood. Then he felt something in his heart, a slight shift from normal, and a skipped beat that had him tearing his mouth away from hers. In all Charles's many interactions with women, his protected heart had never come into play. No one had ever come close to breaching his defenses.
Until now.
Until Alice.
If your book was optioned for a movie, what scene would you use for the audition of the main characters and why?
Charles is a well-meaning, if somewhat clueless new father. I love seeing the ladies' man navigating the treacherous waters of parenthood and being totally out of his element. But he really wants to do the right thing and it's quite charming to Alice that he's trying so hard. So one of my favorite scenes is when he shows up at her apartment with every fancy baby contraption his son might need until he starts college. Just like in life, sometimes it's those tiny moments that make all the difference.
Charles didn't realize how much he needed to have someone believe in him until Alice said the words out loud. This woman, whom he barely knew, seemed to see into the heart of him, past his superficial facade and the walls he'd constructed that everyone else assumed made him who he was. She slew him with her honesty—a unique mix of vulnerability and strength.
He reached for Flynn, even as he wanted to scoop up Alice, too. His fingers itched to pull them both close and hope some of her goodness transferred to him. He settled for the baby, aware that Alice had let him into her life for the sake of the boy.

Supporting Flynn's body in the crook of his elbow, he placed a hand on the back of the baby's head and lifted him. Flynn's deep blue gaze focused on Charles, glancing from his nose to his mouth, then finally settling on his eyes. They watched each other for a moment before Flynn squirmed and his tiny, rosebud mouth curved into a small smile.
Charles hitched in a breath, knocked for an emotional loop at how much one tiny smile could mean to him. "I think he has gas," he muttered.
Alice laughed. "He's smiling at you. He's a happy baby, Charles."
If your hero had a sexy-times play list, what song(s) would have to be on it?
Smooth jazz all the way!
What do you want people to take away from reading this book?
They are not defined by their pasts or who other people expect them to be.
What are you currently working on? What other releases do you have planned for 2016?
I'm really excited to have 2 more books in my Harlequin Special Edition Crimson, Colorado, series releasing in 2016 and another book from Montlake Romance in October.

Thanks for blogging at HJ!
Giveaway:

I'd love to give away 2 copies of Fortune's Special Delivery (winner's choice of e-book or print). US only please.
To enter Giveaway: Please complete the Rafflecopter form and Post a comment to this Q:

What is your favorite accent? Why? Mine is definitely British!
Excerpt from Fortune's Special Delivery:
"Do you want to do something fun?" she blurted before she passed the point of no return.
Charles rocked Flynn gently in his arms. "What did you have in mind?"
"Bats," she said.
Charles cocked a brow. "Bats?"
"They're a thing in Austin. The world's largest urban bat colony lives under the Congress Avenue Bridge downtown—over a million bats. They migrate down to Mexico for the winter but come back each March. Every spring and summer night around sunset they take off for their evening feeding. It's pretty amazing to see."
He didn't look convinced.
She pointed to his chest. "You're wearing a Keep Austin Weird T-shirt. It's time to prove you believe it."
"Another challenge?" Charles grinned. "I like it. Lead on, my dear."
Alice was always surprised there were locals around town who hadn't ever visited the bats. Maybe her family was quirkier than most, but when she was a kid they'd packed a picnic at least once a month during the summer and come downtown for the evening display. She loved the nightly ritual and had watched it become a popular tourist attraction.
But Alice still remembered her dad's secret parking space near the bridge, and guided Charles to it. They parked, then pulled out the stroller and attached Flynn's infant carrier to the top. Joining the small crowd of people moving toward the bridge, she and Charles walked in comfortable silence. To passersby they were just another family on their way to witness one of the city's more unique attractions.
They found a spot just off the path near the edge of the bridge, near the place Alice had stood so many times with her parents. The sky was streaked with ribbons of pink and purple as the sun set behind the nearby buildings.
Above the noise of people they could hear a high-pitched chirping. "Bats?" Charles asked.
Alice nodded, then smiled as he tightened the sun cover over Flynn's car seat.
"He's safe," she said gently.
"No use taking chances," Charles answered, before wrapping an arm around her shoulder.
Just then the sound of fluttering wings filled the air, and a mass of bats flew out from below the bridge, black against the pink-and-purple sky as they streaked across it in an undulating pattern.
She heard Charles suck in a breath as he pulled her closer. "Amazing," he whispered into her hair, and Alice felt a wash of contentment roll through her.
Everything about this moment was amazing. Never, in all the times she'd been here with her parents, had she ever imagined standing in the same place with her own family. Temporary as it might be, she would remember it forever. The feeling of belonging with Charles was something she'd never be able to replace.
After the bats had flown off for the night, the three of them made their way back to her apartment. Flynn was asleep in his car seat, and she quickly changed him and put him to bed for the night. Charles was waiting by the front door when she came out, his hands stuffed in the front pockets of his jeans.
"That was one of the best evenings out I've had in a long time," he told her.
"You're lying," she said with a laugh, "but I appreciate it, anyway."
"It's the truth, Alice." He stepped forward and cupped her cheeks with his hands. "Anything we do together makes it the best." His mouth brushed lightly against hers, but when she stepped into him, he pulled away.
"I should go." He shoved his hands into his pockets again. "I'm sure you want some rest while the baby is down." He backed toward the door, a half smile curving his lips. "If I stay, I'm afraid you won't get much sleep."
She should let him leave but couldn't stand the thought of this night ending. She wanted to lose herself in him again. To continue what they'd started last night and claim as much time with him as she could.
"Sleep is overrated," she said, and reached for him.
His hand stilled on the doorknob. "You don't have to do this."
"I want to, Charles." She ran her palms up the hard planes of his chest even as his body remained like a statue beneath them. It was difficult for her to take the lead. Being assertive wasn't part of Alice's nature, but this man was worth the effort. Being a mother had changed her, and in some ways Charles had changed her, too. Although he didn't move, she knew he wanted her. Last night had been real and it gave her the confidence to thread her fingers through his hair and pull his face down to hers. "I want you."
Those three words seemed to release something in him, because the next thing she knew, Alice was in his arms and he was heading for her small bedroom. "Right now, my sole aim in life is to make you happy." He kissed her, running his tongue across the seam of her lips.
"This is a very good start."
Excerpts. © Reprinted by permission. All rights reserved.
Book Info:
Everyone knows Charles Fortune Chesterfield. The flirty son of Sir Simon and Lady Josephine Fortune Chesterfield is famous for his wit, his charm…and his libido. He's left a trail of lovely ladies in his wake, but Alice Meyers stood out from the rest. The beautiful blonde Texan was shy, sweet and a virgin. Now, apparently, she is a mother. And guess who's a dad?
When Charles announces he is extending his stay in Austin to get to know his son, Flynn, better, Alice doesn't know whether to be happy or terrified. Will she once again fall prey to "the royal treatment"? Or could she and Flynn actually find a home in the handsome Brit's heart?
Book Links:


Meet the Author: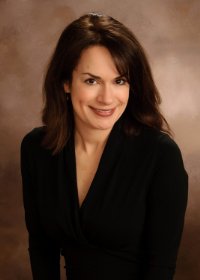 Michelle Major grew up in Ohio but dreamed of living in the mountains. Soon after graduating with a degree in Journalism, she pointed her car west and settled in Colorado. Her life and house are filled with one great husband, two beautiful kids, a few furry pets and several well-behaved reptiles. She's grateful to have found her passion writing stories with happy endings. Michelle loves to hear from her readers at www.michellemajor.com.
Website | Facebook | Twitter |