Today it is my pleasure to Welcome romance author
Christi Barth
to HJ!
 Hi Christi, Welcome to HJ!
What would you say are the 5 best things about being a writer?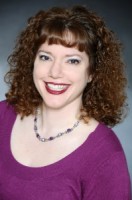 1) The amazing friendships I've woven with other writers. I used to think that nobody could top the fun, devoted, passionate friends I made in the musical theatre world, but writers are a cut above.
2) Being published. Knowing that my words are out there actually lifting people's spirits. Giving them a break from their woes and putting a smile on their face. Wow. What an honor.
3)Getting to shamelessly buy the People magazine Sexiest Man Alive issue every year as research.
4) Being able to immerse myself in my job anywhere, anytime. I plot on the elliptical machine, at the symphony, at dull staff meetings….
5) Putting the exact perfect comeback, or come-on on the tip of my characters tongue. We don't always get that chance in real life, but the fun of well-timed banter is the rule of the day in my books.
Let's talk about your newest release: Friends To Lovers
If you had to summarize the book for the readers here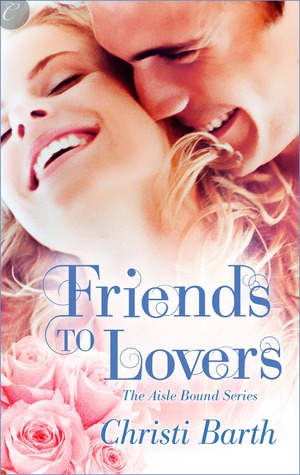 Spoiler alert – it is exactly what the title says – a friends to lovers story. In this case, one where a Chicago florist struggles with revealing her longtime lust for a hotel manager lothario who's about to be shipped back to England. It is super sexy and funny and will transport you to January in Chicago (fuzzy slippers not included).
Please tell us about the characters in your book?
Daphne's a business owner who adores her job as a wedding florist but shuns the spotlight….which makes life uncomfortable when a reality television show wants her to step right into it by participating in a live flower design competition. Oh, and she's had a secret crush on her best friend Gib for years.
Gib is a shamelessly wicked lust-'em-and-leave-'em ladies' man. Manager of an exclusive Chicago hotel, he works hard and plays harder. Gib lives in the moment, and when that moment is gone, so is whatever woman had been lucky enough to share a few hours, or at most, a few days with him. The only exception to the rule is his best friend Daphne. He sees her as nothing more than a fellow soccer fan, someone to drink beer with and laugh at cheesy action movies. Certainly not as a woman. Which frustrates her to no end.
Was it love at first sight for your characters? If not what was the pivotal moment of change?
They were BFFs at first sight, and for many years thereafter. Daphne fell in love with Gib, but of course didn't dare tell him, for fear of ruining the friendship. And because he's a Casanova who changes women faster than he changes his sheets. The pivotal moment of change involves a kiss. I can't reveal more than that. But it takes place in chapter one, so you don't have long to wait for it!
If your characters could go back in time and change one thing what would it be? Why?
Absolutely nothing. Because I don't believe in that, and I inflict that belief on my characters. In order for them to be emotionally in a place where they are ready to commit to each other, they had to go through everything they did in preparation – including dating the wrong people, or dating too many people. Experiences, both bad and good, form you, and changing anything might mean not ending up with the right person (the Butterfly Effect).
What scene did you have the most fun writing? Why?
The scene where Gib finally stops being a playboy and asks Daphne out on a real date. For Gib, the fear level was equivalent to putting someone with a fear of heights on that glass bridge that juts out into the Grand Canyon. Having him convince Daphne that after all this time, and all of his other women that she was the one he wanted to be with put him through the wringer. Which is always fun for a writer. I kind of kneecapped my hero, and loved every minute of it.
If Daphne could face her fear, by God, so could he. "I'd like to discuss one more item."
She swiped a chip into enough guacamole to fill a piñata. "Sure."
Gib shot his cuffs again. Put a hand to the knot in his tie. And rued the day he'd ever darkened Doc Debra's door. The rumor that therapy should make you feel better? Utter rubbish. The rock of Gibraltar had lodged in his throat. Someone had vacuum-sealed all the air out of the room. An invisible elephant balanced on his diaphragm. He was a citizen of the British Empire. The urge to suppress emotions had to be encoded in his DNA.
"Daphne, I'd like to take you to dinner."
"Sure," she repeated without looking up from loading her plate. "A couple of handfuls of cheese won't begin to fill me up. Were you thinking pizza? Or I could go for a pad thai. We could take it back to my place and watch the new Bond flick. I just got it on DVD, so I can hit pause and stare at Daniel Craig till my eyes cross with sheer delight."
If anyone made her eyes cross, it would bloody well be him. Not some poncy actor. Gib spoke through gritted teeth. "No, not tonight."
"Well, I've got a lot of prep left for the DeWitt wedding on Saturday, so that'll probably keep me at the shop pretty late tomorrow night. But if you want to swing by and split a pizza, that's okay."
Was she being deliberately obtuse? He'd never imagined Daphne to be a game player. "You don't understand. I'd like to take you out on a proper date. Milo checked your schedule for me. No events on Sunday at all. Let's go out on Sunday evening."
Her mouth dropped open wide enough to take on a candied apple in one bite. Just for a heartbeat. When Daphne closed it, her eyes shuttered as well. "A date? A real date? You pick me up, I shave my legs even though it's January, candles-and-wine-type date?"
"Yes."
She cocked her head to the right. Abandoned her plate on the table to fist her hands at her waist. "Is this because I'm about to be famous? Now that I'm on television, I'm good enough to add to your rotating roster of arm candy?"
"Hardly."
"Thanks a lot."
Under normal circumstances, Daphne was the one person to whom he could say anything. Talk with utter ease. Now he'd dropped the dreaded four-letter word into the conversation. Gib had apparently also dropped all ability to string together a coherent thought. Immediate backpedaling was in order.
"No, I meant that you've always been immeasurably better than all the women with whom I've dallied."
"Oh." She waited a beat, then scooted to her right a few steps. "I need a drink for this conversation." A few pre-filled champagne flutes were left on the end of the table. Daphne drained one, set it down, then picked up a second.
"Really?" Gib plucked the glass out of her hand and set it back down. "If you need alcohol to consider the mere idea, what sort of pharmaceutical cocktail will it require to get you through the actual date?"
What scene was the hardest to write? Why?
The love scene – always the hardest for me. It feels too technical (he stroked, he licked, wait, he just licked in the last paragraph, so he laved) when I'm moving around the body parts. But the finished product is kick-ass hot and emotional, if I do say so myself!
What was that old saying? Nothing ventured, nothing gained? Daphne took a deep breath and pulled her sweatshirt off. She stood in front of Gib in only a black satin bra with scalloped edges. "For a man who prides himself on being able to read women? You're kind of falling down on the job."
His Adam's apple bobbed once, twice. "That will be the last time you make a comment like that all night," he promised. With the speed of one of those diamond-shiny vampires, Gib was in front of her. "Are you truly ready to do this?"
"I'm so far past ready I'm already halfway to orgasm."
"Don't. Don't rob me of a moment of giving you bliss." In the space of another single blink, he lifted her into his arms.
Well, she'd have to be dumber than a clump of moss to turn down such a request. Looked like he was on board with her plan. Gib carried her to the back of the apartment. Pushed open the door to his bedroom with his foot. But didn't carry her inside. God, now what? Second-guessing the whole friends-to-actual-lovers thing? Or something as simple as trying to remember if his condom stockpile was current?
How did your character spend the week just before the story starts?
Working hard! The book opens at a huge New Year's Eve wedding in Gib's hotel. So he's been running around crazily juggling events and holidays and lack of staff. And, being the lusty lothario that he is, probably dating two different women every single night. Daphne spent the whole week prepping the flowers for the wedding (centerpieces of lemon and peach roses mixed with two-toned orange-and-red lilies) and cooking for her annual New Year's Day brunch.
Who would you cast in the role of your characters if your book was optioned for a movie?
I make Pinterest boards for all my books with pix of different locations and, of course, the cast ( go check out my board – tons of good stuff on it!). So Gib would be played by the utterly sexilicious Matt Bomer and Daphne by the beautiful Amanda Seyfried.
What are you currently working on? What other releases so you have planned for 2013 into 2014?
In December, my Christmas novella Tinsel My Heart releases in the All I'm Asking For anthology. Then in February A Matchless Romance, the final book in the Aisle Bound series comes out. As for what I'm currently working on (drum roll, please) – I'm thrilled to announce that Carina Press just contracted me for a new contemporary romance trilogy set in the Finger Lakes. Look for book one next year! Amidst all that I'm also writing the sequel to my beach fling Love At High Tide. It is safe to get hooked on my books, because there are lots more coming…..
Thanks for blogging at HJ!
Giveaway:

3 ebooks of Friends To Lovers
To enter Giveaway: Please complete the Rafflecopter form and Post a comment to this Q:

Have you ever been tempted to upgrade a relationship from friends to lovers – and did it work? Or backfire horrendously?
Except
"How long are you going to make me wait?" Daphne asked, her voice low and breathy.
Gib gave a swift glance up and down the hallway. Had anyone else heard her plea? She couldn't be asking what he thought. Could she? He tried to back away, but his heel barely moved before hitting the kick guard on the bathroom door. "Pardon me?"
Closing the already-narrow gap between them, Daphne put both hands on his lapels. Then she stroked around in a tight circle. "Come on, Gib. Are you really going to make me beg for it?" Her right hand dropped to his hip. It slid down his thigh, moved inward just enough that in another second she'd feel his cock twitch at the unexpected visit.
Enough was enough. Daphne was his best friend. Of course he wouldn't make her beg—unless she was naked. Different rules applied in bed. Now that she'd opened this particular Pandora's box, the possibilities raced into his brain. In fact, he'd like nothing more than to lick her all over until she begged him to crawl on top of her. Crawl into her.
But for right now, he'd settle for a taste of her. Enough to take the edge of the lust rampant enough to drive Daphne to feel him up in the hallway. Gib grabbed her neck with one hand, her waist with the other, and reversed their positions. He drove her against the wall. Tried not to notice how well he fit into the notch between her thighs. And then he kissed her. Just like she wanted.
Gib unzipped her lips with a single swipe of his tongue. She opened to him, giving access to the hot silk of her mouth. The firm grip he had at her neck allowed him to angle her head up to meet him. Fingers thrust deep into the dandelion-soft glory of her hair. He heard the soft, mewling noise coming from the back of her throat, the rasp of her god-awful skirt against his trousers, the muted buzz of the meeting trickling into the hallway.
But mostly, Gib felt. Felt his cock swell. Her pulse galloping beneath his thumb. The slick mating dance of tongue against tongue a tease for what he now knew to be inevitable. Every stroke a fiery arrow straight to his crotch. Every new inch of her flesh he tasted thickening him, exciting him. Her arms cinched tight around his back, pulling him impossibly closer. This wasn't a hi, how's your day kiss. This was a launch sequence countdown begun kiss. Neither of them held back anything.
If Gib didn't stop right now, he'd push her through that bathroom door. Hitch up that oh-so-handy skirt. Hike her legs around his waist. Take her in a stall until she screamed so loud the front desk would have to come investigate. And Gib was fairly certain that didn't fall under the parameters Milo had laid out for treating Daphne to a real date.
So he backed off. Reluctantly. With a final, bruising brush of lips. Enough to swell her mouth so she'd run her finger over it in an hour, and think of him. Gib planted one hand on the wall, boxing her in to keep Daphne right where he wanted her. With his other, he stroked the edge of her cheekbone, following the path of summer freckles that refused to fade. "Is that what you wanted?"
She blinked a couple of times. Fast. "No."
The woman was insatiable! Just the way he liked it. "I can't give you any more, pet, unless we blow off this meeting. There are about five hundred hotel rooms on top of us. Not as good as mine, naturally. But they've all got locks on the doors, which is all we'll need." Gib regretted the offer immediately. Now it hung out there, like an X-rated thought balloon over a cartoon character.
The agenda for tonight, for once in his life, did not contain sex. He and Milo had laid out a painstaking plan. A decent amount of flattery as a base. A tip of the hat to their close friendship. Cap it off with the dazzling offer to wine and dine her. No mention of the kiss they'd shared. Milo predicted his roommate to be incapable of physical restraint if it came up. After all, an old dog can't learn new tricks in a day. Gib had tried to resist. But when a woman rubbed herself on him, why wouldn't he kiss her?
"Whoa. Did you just offer to do me? And in a rival hotel, of all places?" She cocked her head to the side. Wrinkled her nose. "I'm not sure which I find more insulting."
Book Info:
As florist and co-owner of a successful Chicago wedding planning business, Daphne Lovell has been there for the happiest days of other people's lives. As for her own life? Well, it's hard to be perfectly happy when you're carrying a torch for your sexy, womanizing and oblivious best friend. So when the lights go out on New Year's Eve, she seizes the opportunity to kiss him senseless.
British expat Gibson Moore has a lot on his plate. The hotel he manages is being bought out, his family is crazy and someone just kissed him in the dark. When the lights go on, he searches the room, trying to find the mystery pair of lips. Only, he never thinks to ask the woman standing by his side. He's shocked when he discovers that Daphne is the woman he's been searching for. But Gib's also eager to act upon the attraction for her he's always fought to ignore.
It takes trust to move from friends to lovers, and as Gib's work situation worsens, he is no longer sure he can risk the friendship he relies on most. It's up to Daphne to convince him that some things are worth fighting for…
Book Links:
Author Bio
Christi Barth earned a Masters degree in vocal performance and embarked upon a career on the stage. A love of romance then drew her to wedding planning. Ultimately she succumbed to her lifelong love of books and now writes contemporary romance. Christi is President of the Maryland Romance Writers and lives in Maryland with her husband.
Website | Facebook | Twitter |