Today it is my pleasure to Welcome romance author
Rachel Goodman
to HJ!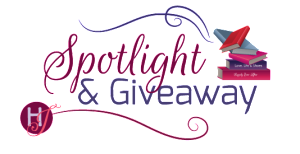 A down-home, feel-good debut Southern romance, From Scratch explores one woman's journey back home to Dallas, Texas, where her family is cooking up a plan that doesn't quite suit her tastes…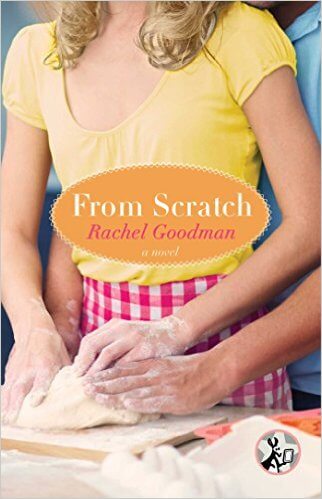 Thirty-year-old Lillie Turner grew up with maple syrup stuck to her skin and bacon grease splattered on her clothes, courtesy of working in the family diner. Thank goodness she escaped all that when she moved to Chicago five years ago. Now a successful strategy consultant and newly engaged to a man who complements her like biscuits and gravy, she has everything she wants.
When an urgent phone call about her father's health pulls Lillie back to Dallas, she soon learns it was a ruse to bring her home so she can run the diner she'd rather avoid and compete in the Upper Crust, an annual baking competition, with no option to withdraw. Lillie is furious and ready to run back to Chicago, but her father's haggard appearance makes her wonder if he's hiding something. Things go from bad to worse when Nick, her handsome ex and the only man she ever truly loved, reappears, looking as scrumptious as ever.
Lillie's trip home forces her to question the path she's chosen, find her place in the family she abandoned, and wonder if the life she left behind is what she really wants after all.

A few random facts about 'From Scratch'
From Scratch was originally titled Peach Cobbler Saved My Life–which, if you've ever had a true Southern peach cobbler, you know this is not an exaggeration. Though I loved that working title, ultimately I wanted something that rolled off the tongue a tad easier.
I wrote the entirety of From Scratch at the same corner table at my neighborhood Starbucks, and consumed enough chai tea to fill a lake.
My husband never stopped helping me come up with new and out-of-the-box food analogies, even though I know he wanted to, and even though many of them ended up on the chopping block during revisions. (His favorite analogy was: Because what-in-the-name-of-Frangelico-frosted-pecans am I doing?)
Many of the places in the book, all of which are fictional, are based on my favorite hangouts around the university where I teach. And while Turner's Greasy Spoons doesn't actually exist, if it did, you can guarantee I'd be fifteen pounds heavier from eating there every day.
I never expected to like, let alone love, the character Margaret enough to write a book about her, but in Sour Grapes, the companion novel to From Scratch, which releases in 2016, I took a character who grew on me and plunked her down in the middle of rural wine country in Texas to fight for her own happily ever after.
Here's an excerpt from

From Scratch 
"What is the only essential vitamin not found in the white potato?"

The question breaks something open inside me. A memory rushes in of the time Nick and I received that exact question years ago, here at the Tipsy Teakettle, on a night much like this one. Only back then we'd played as a team. I remember how we huddled together, ticking off various nutrients as choices, when suddenly I recalled a fact I had researched about the starchy root vegetable for my newspaper column. That night had been the beginning of our streak as trivia champions.

My heart pushes painfully against my chest. We had loved each other beyond reason. How could we let ourselves stray so far from that? How could we start fighting against each other instead of for each other?

I peer at Nick, wondering if he's remembering the same things. He makes no move for the bell in the center of the table, even though I'm certain he knows the answer. His eyes are steady on mine, imploring, as if he's waiting for something.

When he remains motionless, I pick up the bell and ring it.

"Vitamin A," I declare, though it sounds hollow.

"We have a new winner!" the emcee hollers into the microphone in an awful Bob Barker impersonation. Cheers and applause pierce my ears. Annabelle hugs me. Wes claps me on the back. The band does . . . something. I drown it all out.

Nick let me win.

I look at him. There's a stillness to him, but his gaze flickers with an emotion so fierce and raw a knot forms in my stomach.

I need air, some space from . . . all this.

Pushing through the crowd, I step outside. A light drizzle falls from the night sky, shrouding the area in a cool mist. The colors of the Tipsy Teakettle's neon sign reflect onto the slick asphalt, bleeding together like food coloring in frosting.

When I get to my truck, I rest my forehead against the door and practice inhaling and exhaling.

"Lillie."

My breath catches at the way Nick says my name—fast and certain and hoarse—the way he used to, the moment before he'd claim me as his. I turn to face him. He crosses the pavement and traps me between him and the truck. I can feel the cool metal through my shirt. He stares at me, consuming me with those blue eyes. My body is coiled as tight as an electrical wire.

Then he tugs me flush against him, and his mouth is on mine, hungry, desperate. It's as if a charge has been set off inside me; my feet nearly come off the pavement. The kiss is deep, so strong, and I gasp. Oh, I missed this. My whole body is humming, telling me this is right.

He runs his hands along my sides, down the back of my thighs, lifting me slightly, destroying every rational thought in my mind. Everywhere he touches is fire.

Nick groans, his teeth nipping at my jaw, my neck, the exposed skin along my collarbone.

I dip my fingers under his shirt, sliding over his hard lines and corded muscles, even more defined than before. His skin is hot and so smooth. Some part of my brain knows this is stupid, irresponsible, but I can't stop.

A moan escapes me as he wraps my legs around his waist and presses me into the truck. "Fuck, you feel good." His voice is so low I have to strain to hear it, a hoarse whisper in my ear.
Thanks for blogging at HJ!
Giveaway:

2 Digital copies of FROM SCRATCH by Rachel Goodman (Via S&S)
To enter Giveaway: Please complete the Rafflecopter form and Post a comment to this Q:

If you could only indulge in one comfort food for the rest of your life, what would it be and why?
Meet the Author: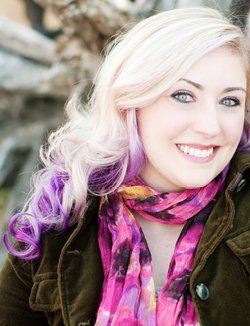 Rachel is a mojito lover, cheese enthusiast, wanderluster, book junkie, romance writer, and an enginerd. She is a Colorado native displaced in Texas and an engineer and university professor. When she's not creating optimization models or traveling the world, eating her way through city after city, she is usually tucked in the corner of a coffee shop, dreaming up stories and typing away on the computer. She lives in suburbia Dallas with her husband and two Cavalier King Charles Spaniels named Oliver Pancake and Rigby Peanut. Visit her online at rachelgoodmanbooks.com.