Today it is my pleasure to Welcome author
Dani Collins
to HJ!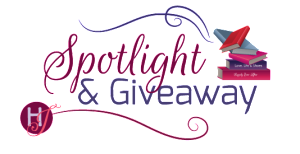 Hi Dani and welcome to HJ! We're so excited to chat with you about your new release, From The top

!


Hi Sara! Hi HJs!

Please summarize the book for the readers here: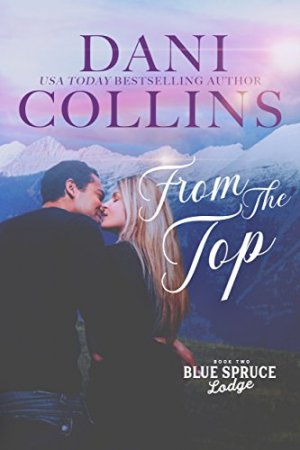 Ilke is a world-class alpine skier who expected to sweep gold at the Olympics and fell apart. In trying to diagnose her 'flu,' she discovered she was pregnant. She never planned to be a mom, but the baby's father, single-dad Nate, made an impression on her. She knows he would want his baby so she heads back to Blue Spruce Lodge, where he is a project manager, and tells him what's up.
Nate has a complicated life and doesn't entirely welcome the news. Of course he wants his child, but Ilke tells him he has to take custody since she's intends to head straight back to racing–which causes some friction. Then spoilers happen.

What's your favorite line(s) from the book?:
They wind up seated next to each other at a dinner and have this exchange about snowboarding (which Nate prefers) and skiing (which is Ilke's discipline):
"I grew up on a skateboard. Trigg gave me a board and that felt more natural."
"Blasphemy!"
"You sound like Rolf." His gaze warmed with humor.
"Next you'll tell me you prefer Microsoft over Apple products."
"Did you bump your head? Of course, MS."

"Enjoy your viruses."
When you sat down to start this book, what was the biggest challenge you faced? What were you most excited about?
It's the second in a series so a huge challenge was finding the balance between visiting the characters from Book One and making this Nate & Ilke's story while also setting up Book Three.
There were also a few sensitive elements that I honestly wondered if my editor might come back and ask me to change. There were a couple she did ask me to change, but the big one that I felt was pivotal to this story, she loved. So that was a huge, brow-wiping *whew!*
Please tell us a little about the characters in your book. As you wrote your protagonist was there anything about them that surprised you?
Ilke shows up in Book One as 'the other woman,' for that hero, Rolf. But I hate depicting cliche characters, but most especially the villainous femme fatale who only exists to ruin a romance. I quickly had her finding common ground with the heroine from Book One, Glory, and began wondering who Ilke was beneath her beautiful, aloof exterior.
Nate was a little more fully formed. He was the project manager in Book One and already had some witty lines. He had a gorgeous little boy names Aiden and a failed marriage that wasn't his fault. He has an engineering background so he's a perfectionist, which I love in a hero because it's a quality that makes them alpha and iconic, but it's a flaw, too. Humans, especially when they're falling in love, are not perfect. That is *always* a problem for these precise, make-no-mistakes types.
What have you learned about your own writing process/you as an author while writing this book?
Well, I learned I should trust my gut. The things that my editor suggested I take out were things I knew weren't right, but I wanted a second opinion.
The other thing I'm working on these days is learning to use the dictation software Dragon Naturally Speaking. It feels very different to speak the words versus typing them, but the way to get used to that is to keep at it. I have since fallen back to typing, but my goal this year is to use the dictation more. In fact, as I write this, I realize that I will have to set some concrete goals like a thousand words a day or something to make it happen. (I should be using it right now!)

The First kiss…
They're on the top of the mountain, wearing snow-shoes…
"One step at a time. That's all you need to do," he promised, then bent and touched his lips to the half-numb skin on her cheekbone. It was a tender touch that was so sweet, she closed her eyes to savor it.
His mouth moved to her temple in another comforting kiss. He drew her a little closer and pressed his cheek to hers, warming her skin. It wasn't a sexual embrace, but as she slid her arms around his waist, hugging him back, her face tilted up, seeking more contact. More affection and soothing touch.
His head only had to turn a little and his mouth touched hers.
For a second, that's all it was, the graze of lips. Then he settled with a little more pressure, testing. Achingly gentle. Comforting. Healing.
It was the balm she needed. They rubbed their cold lips together like that a moment, warming, soothing. Then a hint of something more crept in. Something she barely tasted long enough to identify before he lifted away, but only so he could look into the eyes she blinked open.
His eyes were dark and depthless and filled with turmoil. Conflict and pain and hunger. Desire firmly held in check.
It was like looking directly into the uncertainty and longing that gripped her. In her head, she was thinking it was the wrong thing to do, but her soul yearned. She wanted to touch his. Needed to. It was the only way to close up the rends and tears in hers.
A helpless noise escaped her throat. She lifted her parted lips in offering.
His mouth crashed onto hers, this time open and without restraint. He kissed her deeply. Thoroughly. Ravenously. Like he'd been waiting eons to do it. His mouth lifted and returned, then did it again and again, as though he kept trying to pull away and couldn't resist coming back.
The greedy crush and pull of his lips filled up the chasm inside her. She reveled in the sweep of his tongue and the hard dig of his fingers through her jacket and into her back. She welcomed each savage rake of his mouth against hers with a clinging draw of her own, wanting to keep him kissing her forever. He was burning away all the hurt with delicious streaks of pleasure, building a bonfire inside her that might keep her alive after all. Light was pushing back the darkness. She wanted to meld herself into him through their insulated clothes and all the way inside his skin. She took a step to get as close as possible—
—and remembered too late that they wore snowshoes.
Hers went onto his as she pressed her weight into him. His shoe caught under hers as he tried to catch his balance, but that only threw off her balance. With a surprised cry, they began to tip, couldn't untangle their feet, and went down in a tangle of kicking legs with nothing to grab on to but each other.
The snow was so deep and dry, they plunged into a well that collapsed on top of them, half burying them as they landed. They both lay there in surprise, blanketed by clumps of snow, staring at the sky through powdered lashes.
Hello, old friend, Ilke thought as she brushed the snow off her face and looked at the high, white walls around them. She inhaled the sweet, frosted scent and licked her lips, tasting tiny, pristine flakes that melted on contact with her tongue. Like sugar, but cold and clean and pure.
"This is going to be fun," Nate said, still not moving.
Did any scene have you crying or laughing (or blushing) while writing it?
There is some tragedy in this one. I don't want to spoil it, but here's a tiny moment between Nate and Ilke:
It was too much, too much. She clung hard as anguish wracked her, making her sob at the massive wrench of it. She had never let go like this and would have come apart at the seams if he hadn't held her together with strong arms and firm hands.
If your book was optioned for a movie, what scene would you use for the audition of the main characters?
Ilke actually goes to see a movie, which leaves Nate worrying about her when she's late to meet him. I made up a couple of movies that they can talk about. Here he has just asked her why she went to a movie alone:
"I wasn't on a date, if that's what you're asking." Pregnant, remember?
"What did you see?"
"Duchess of Malibu."
He made a noise, pointed out the button to start her seat warmer, then buckled in and put the truck into gear. He started weaving his way out of the parking lot.
"Aiden wants to see Otter Be Home Soon. If I'd known you were going to see a movie, I would have brought him."
"I saw the preview for that one." The lost young otter swept away by a current who had to find his way home had seemed cute, but she didn't do cartoons as a rule. Also, she had found herself ridiculously anxious for the completely fictional baby otter who was lost and afraid, and his mother, who was anxious and teary, but couldn't leave her other cubs to go find him.
She couldn't sit through ninety minutes of that heart-punching torture.
"I didn't know I was going to the cinema. I finished shopping and…" She sighed, hearing herself trying to make excuses. "Do I really owe you explanations for how I fill my days?"
What were the rules here?
The ensuing silence seemed to have layers of grit and gray, matching the dull light fading on the landscape, the pale glow of the dash on the charcoal interior of his truck.
"No." His hand worked the steering wheel. "Maybe. Hell, I don't know. I didn't know what to think when you didn't answer my texts."
Readers should read this book….
For banter and community and to visit the Montana Rockies. Read it for the characters who get past life's blows and figure out how to come out on top while learning to trust and open up and make a family when the one they were given fell short.

What are you currently working on? What are your up-coming releases?
I'm working on Book Three, of course. That will be Trigg's story. It's a secret-baby with a twist. Title not yet decided.
I also have three Harlequin Presents scheduled this year:
April – Consequence Of His Revenge
Oct – Sheikh's Princess of Convenience
Dec – Title TBA
Sign up for my newsletter to be notified when each book releases: http://danicollins.com/subscribe/
Thanks for blogging at HJ!
Giveaway:

One set of Dani's popular baby swap duet, The Marriage He Must Keep and The Consequence He Must Claim.
To enter Giveaway: Please complete the Rafflecopter form and Post a comment to this Q:

Ilke was competing for gold in South Korea. Did you watch the Olympics? What were some of your favourite events?
Excerpt from From The top:
Here Ilke goes to the dining room at Blue Spruce Lodge for breakfast and finds Nate there with his son, Aiden.
Nate was already there, making her heart wobble, even though his back was to her. He was talking to his son who held a plate in two hands.
"Sausage?" Nate asked.
"Two."
"Yeah? You're hungry enough to eat both?"
Aiden nodded. His blond-tipped Afro was so long, it wafted with the movement.
Ilke hadn't looked closely at children since she'd been one, but she had a sudden, ridiculous urge to cup that little boy's face and gaze on his nutmeg-brown skin, those round cheeks and bright eyes, his sweetly formed mouth that was a perfect miniature of Nate's. His black brows had Nate's same skeptical peak in the arch, and he gave the sausages Nate's approving nod as they arrived on his plate.
Her strawberry wasn't big enough for her to feel it move, but a fluttery sensation tickled inside her abdomen. Would their child look like Aiden? Like Nate?
It was the first time she had tried to picture their baby and it made her throat close.
"We gotta get you a haircut before we go to Sacramento." Nate's hand splayed over the boy's puffy hair so it poked up between his fingers like dandelion fluff.
"No." Aiden's mouth pursed in a stern pout. "Mama said I don't have to."
"Well, she has to deal with it the most, I suppose, but Grammy is going to have an opinion when we see her, especially since it's Grandad's birthday."
"Grammy is a lady. Miss Eden says ladies like boys with long hair, 'specially in a rock band."
"You're in a rock band? With who? Miss Eden?"
"And Zuzu and Will." He nodded.
"Yeah? You guys got a name?"
"Puppy Guppies."
Ilke couldn't hold back any longer. She laughed.
Nate turned and his head went back as he recognized her. Something indefinable and fierce flashed across his expression before he schooled himself and gave her a stiff nod.
"Good morning," he said almost begrudgingly.
"Good morning." Her chest got tight.
The ache grew as he placed a protective hand on his boy's shoulder.
"I like that name for a band," she told Aiden.
Aiden took a shy step toward his father and tilted his head upward to check in.
"This is Miss Ilke. Say hello." Nate was so guarded in the way he spoke and subtly held her off.
Ilke saw the invisible wall, clear and tall and thick, that he planted firmly around his son, warning her to keep her distance. It stung, making her feel not good enough. Unwanted. Locked out.
"'Lo, Miss Ilke."
"Nice to meet you." He had both hands gripping his plate so she didn't offer to shake, but her heart was racing like she was in the presence of a real rock star—none of which had ever done much for her.
It was so silly. She stared at Aiden, wanting to say something else, something to prove to Nate she wasn't a threat. She wanted him to give her a tour of the inside workings of the family he already had, to help her inch her way forward with the one they were creating, but finding the words was like reaching for a foreign language she barely knew.
Excerpts. © Reprinted by permission. All rights reserved.

Book Info:
Their hot New Year's Eve wasn't supposed to have consequences…
Fiercely independent after a difficult childhood, Ilke Lunquist devotes herself to one thing: skiing. She's on the cusp of gold when an unexpected pregnancy throws her future into chaos.
Nathaniel Hart takes on the daunting project of restoring Whiskey Jack Ski Resort to be close to his young son, but with one failed marriage behind him, he avoids serious relationships.
They might be virtual strangers with only a baby in common, but Nate is determined to be part of his child's life. Ilke didn't become a champion by ever backing down from a challenge, especially not one where her child's happiness and her own heart are on the line. When tragedy strikes, heartbreak draws them closer together. Nate discovers he's more than ready for a bigger family and maybe, just maybe, Ilke will find the home that has eluded her all her life.
Book Links: Amazon | B&N | iTunes | kobo | GooglePlay |


Meet the Author: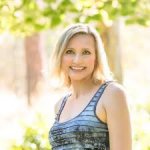 Award-winning and USA Today Bestselling author Dani Collins thrives on giving readers emotional, compelling, heart-soaring romance with some laughter and heat thrown in, just like real life. Mostly she writes contemporary romance for Harlequin Presents and Tule's Montana Born, but her backlist of forty books also includes self-published erotic romance, romantic comedy, and even an epic medieval fantasy. When she's not writing—just kidding, she's always writing. She lives in Christina Lake, BC with her high school sweetheart husband who occasionally coaxes her out of her attic office to visit their grown children.
Website | Facebook | Twitter |