Today it is my pleasure to Welcome author 
M. L. Buchman
 to HJ!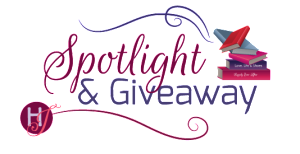 Hi and welcome to HJ! We're so excited to chat with you about your new release, Full Blaze!
Can you share 3 fun facts about Full Blaze?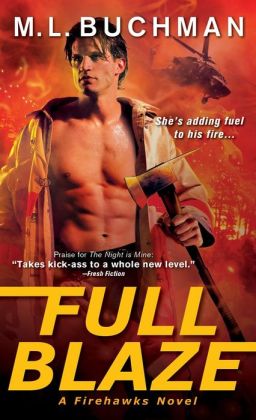 What Cal, the hero, says about Wildfire photographers is true. There are only two in the country that I could find who are red-carded (certified) as wildland firefighters so that they can travel embedded with the hotshot crews.
Years ago, I rode my pushie down the Alice (my bicycle from Darwin to Alice Springs) across 1,500 km of the Outback. While on that trip, I did indeed rent a kayak and paddle up through the 5th gorge of Katherine River. Also met a woman there I would have gladly chased further upstream…had she been anywhere near my age. Jeannie's backstory is based on hers, wherever she has gone on to.
The Todd River boat race in the dry river bed in Alice Springs…every word is true. I can't even begin to capture that ridiculous event in all its wonder, but I tried. Or the sheer fun of emerging from the depths of the Outback silence of days on end to land in the sing-along at the Daly Waters pub. Man that was a great time.
Can you share 3 fun facts about yourself that readers might not know?
I've flown planes, jumped out of them, even helped fix them. But I've never been up in a helicopter or fought wildfires. That was my characters' choice and has led me on a multi-year journey of research that I still haven't recovered from. Looking forward to getting my helo license some day.
I love to cook. That's why food works into so many of my stories. I even write foodie thrillers in my "Dead Chef" series. I soloed my first breakfast at 6 (French toast), have cooked for 120 kids at a weekend camp, and used to hold themed dinners for a ten to forty folks once a month (hmmm…have to start that back up one of these days).
I'm a quilter. My wife and I design them together. We're working on a triptych wall-art one at the moment of a stream flowing through the seasons.
What is your favorite scene from Full Blaze?
That's so hard! I love their meet-cute. The scene where Jeannie teases Cal about the gators rocks. The climax scene (no, I won't give anything away) was terribly exciting to write. But if I had to choose one? The couple's quiet moment up at the head of Katherine Gorge. I wept while I wrote that one as the struggled to face themselves and each other in the same moment.
What's next for your Firehawks series?
Firehawks #2.5 will be a short novel, like Wildfire at Dawn. It is the love story of Two-Tall Tim (he's as tall as two of his best friend, the smokejumper hero of Wildfire at Dawn). That is scheduled for May.
Firehawks #3, Hot Point, is scheduled for next June. Denise Conroy, the mechanic, fresh from a bad relationship works with Vern Taylor, a Firehawk pilot, who always thought that when you got to the word relationship, that was your exit line. They fly together against the fires, the sharp winds of a political crisis, and their own deep needs of self-preservation.
Firehawks #4…well, it has been contracted and I'll tell you what its about…as soon as I write it!
Thanks for blogging at HJ!
Giveaway: 3 Print copies of FULL BLAZE

(US)
To enter Giveaway: Please complete the Rafflecopter form and

Leave a comment for author M. L. Buchman with your thoughts on this book. 
About the book:
These wilderness firefighters battle more than flames
The elite fire experts of Mount Hood Aviation fly into places even the CIA can't penetrate.
She's just jumped square into the heart of the blaze
When Australian helicopter pilot Jeannie Clark rescues wildfire photographer Cal Jackson from a raging burnover, she doesn't know she's bringing aboard a firebrand. Cal is quickly recruited for MHA's covert operations that reach far beyond the flames. Together Jeannie and Cal are assigned to an overseas operation with a lot more at risk than burning trees. And they'll need all the skill, love, and trust they can muster if they're going to survive the heat of this jungle battle.
Book Information
Title: Full Blaze
Author: M.L. Buchman
Release Date: December 2, 2014
Publisher: Sourcebooks Casablanca
Genre: Romantic Suspense
Goodreads Link
https://www.goodreads.com/book/show/21898360-full-blaze
Buy Links
Amazon – http://amzn.to/1sN7FgS
Barnes and Noble – http://bit.ly/1x1zWpt
iBooks – http://bit.ly/1utZIBH
Meet The Author: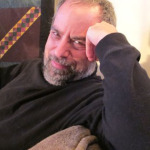 M. L. Buchman has over 25 novels in print. His military romantic suspense books have been named Barnes & Noble and NPR "Top 5 of the year" and Booklist "Top 10 of the Year." In addition to romance, he also writes contemporaries, thrillers, and fantasy and science fiction.
In among his career as a corporate project manager he has: rebuilt and single-handed a fifty-foot sailboat, both flown and jumped out of airplanes, designed and built two houses, and bicycled solo around the world.
He is now a full-time writer, living on the Oregon Coast with his beloved wife. He is constantly amazed at what you can do with a degree in Geophysics. You may keep up with his writing at www.mlbuchman.com.
Social Networking Links
Website: http://www.matthewlieberbuchman.com/
Goodreads: https://www.goodreads.com/M_L_Buchman
Facebook: https://www.facebook.com/mlbuchman
Twitter: https://twitter.com/mlbuchman
Youtube: https://www.youtube.com/user/mlbuchman