Today it is my pleasure to Welcome authors
Molly O'Keefe, Joanna Bourne, Rose Lerner, Jeannie Lin and Isabel Cooper
to HJ!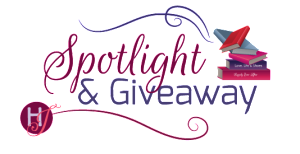 Get revenge. Pay a debt. Save a soul. Lose your heart.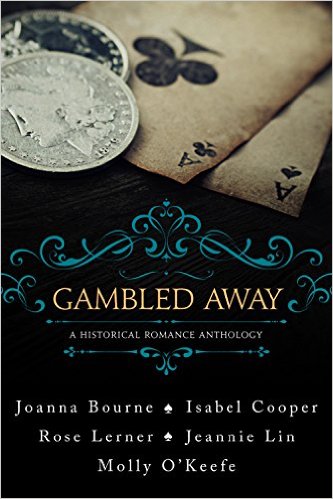 Spanning centuries and continents, five brand-new novellas from beloved historical romance authors tell the stories of men and women who find themselves wagered in a game of chance and are forced to play for the highest stakes of all: love.

Inspirations:
Molly O'Keefe:
I never get tired of hearing authors talk about where their ideas come from. Inevitably there's a mix of something personal from childhood or a relationship, or a character who looks like a current (or vintage) heart throb. Perhaps a story line on a favorite tv show or even a story overheard at a bar.
Authors are like magpies; grabbing something shiny and bringing it back to their nests to tie to all the other shiny things they've collected, waiting for some unknown lightening to strike and animate everything.
For a very long time, I've had this idea of writing a series of books using the trope of the heroine getting gambled away to some nefarious dude for some equally nefarious reason, because those were my very favorite historical romances. (I'm looking at you, Elizabeth Lowell's Only You.)
I made a joke about it on Twitter and Rose Lerner declared (in all caps) that she loved that trope, too. A couple more comments and we were putting together this amazing anthology with these amazing writers.

I will let them tell you in their own words how they were inspired.

Rose Lerner:
I've had the plot bunny for years, of a woman who runs a gaming den with her best friend (with benefits) and he gambles her out to their customers. In the end it came out much lighter and more cheerful than I originally imagined it! The other inspiration for the story is Nikita (the 2010 TV series), to be honest. I can't really explain HOW. There are basically no thematic or plot elements in common. But in my head the main characters look like Lyndsy Fonseca and Noah Bean, two actors from the show who had an adorable on-set romance and are one of my favorite celebrity couples to follow on Instagram. My heroine Maggie is Portuguese Jewish because that's part of Lyndsy's background, and the whole 1790s vintage fashion element (my gaming den is a little bit hipster-y, to be honest with you) came about because I then mentally cast Aaron Stanford (who plays Birkhoff) as her bff/business partner. I just HAD to get him into embroidered waistcoats and frock coats, because he would look amazing in them.

Isabel Cooper:
I've always found the early twentieth century a fascinating period of time. The 1930s in particular catches my attention a lot: between the Dust Bowl, the Depression, and the rise of fascism, everything seems pretty pre-apocalyptic. At the same time there are huge cultural developments taking place, including some of the classic movies. Plus, I really like the styles of the time. (See also: Carnivale, a great series that was canceled way too soon. Shut up, HBO.)
Elves are cute. I could get deeper than that, but the truth is that I imprinted on Bowie in Labyrinth (sniff) at a formative age and Drizzt Do'Urden novels not long after, and: yeah, here we are. Definitely my Paranormal Guy Type of choice: I'll take vampires if need be, but I prefer men languid, elegant, alive, and non-angsty.
Con artists, or cons of one sort or another, are also a subject that I keep coming back to. (No Proper Lady, my first novel, was really about a con for some *very* high stakes.) Something about the role reversal aspect, where Party A thinks he's taking advantage of Party B, but is really being played all along, very much intrigues me.
And I also find weird apocalyptic-religious offshoots fascinating. The villain here is based vaguely on Aimee Semple McPherson and a bunch of the other faith-healers-for-money at the time, with additional influences from a lot of the smaller and more dramatic sects I found when doing research. California, for whatever reason, is kind of great for those.
So I had the chance to combine four of my interests here, plus a knowledge of poker I mostly picked up from LARPing. How could I say no?

Joanna Bourne:
"I hate to admit it, but one of the minor characters, Hawker, was the inspiration. He's minor in the novella, but important in some of the books of the Spymaster's series.
I wanted to write Hawker as a young boy. And from that grew my den of thieves and the brave acerbic heroine who lives there and the soldier of fortune who comes to lure her away."

Jeannie Lin:
There are two pillars that have defined my family for generations. One is the high value we place on education. The other is a destructive addiction to gambling. Both are at constant battle with one another so I brought them both together in The Lotus Palace and the Liar's Dice.

Thanks for blogging at HJ!
Giveaway:

3 copies of GAMBLED AWAY (A Historical Romance Anthology) 
To enter Giveaway: Please complete the Rafflecopter form and Post a comment to this Q:

Which romance trope is your very favorite? Why?
Excerpt from Jo Bourne's Gideon and the Den of Thieves:
"We will assume a position of mutual indelicacy, you and I…"
Gideon breathed deep and evenly under her. She felt this as a small boat feels the waves of the sea, if a small boat were aroused by the sea and worried about that.
"In another place and time, in another bed, I would enjoy this," she said. "Not with you, though." The skin of her inner thighs slid against the fine wool of his breeches. She felt the tug of buttons and seams at his knee. "I should be with a Frenchman of Paris, a merchant, a skilled craftsman. Someone gentler and more reasonable."
She was aware of his body, emphatic and determined, filled with a masculine tension. Even like this, even flung flat and unknowing with the drug, he was wholly male.
"It should not be you," she repeated.
Book Info:
"Gideon and the Den of Thieves" by Joanna Bourne
London, 1793 – Soldier of fortune Gideon Gage has come home from halfway around the world, fully prepared to face down a ruthless gang to save his sister. But there's one member of the gang he could never have been prepared for: fascinating Aimée, driven from her own home by the French Revolution and desperately in need of his help.
"Raising The Stakes" by Isabel Cooper
California, 1938 — When the flute she won in last night's poker game unexpectedly summons an elven warrior bound to her service, two-bit con artist Sam takes quick advantage. With Talathan's fairy powers at her command, her shakedown of a crooked preacher is a sure thing…but would she rather take a gamble on love?
"All or Nothing" by Rose Lerner
England, 1819 – Architect Simon Radcliffe-Gould needs someone to pose as his mistress so he can actually get some work done at a scandalous house party. Irrepressible gambling den hostess Maggie da Silva would rather be his mistress, but she'll take what she can get…
"The Liar's Dice" by Jeannie Lin
Tang Dynasty China, 849 A.D. — Lady Bai's first taste of freedom brings her face to face with murder. A dangerous and enigmatic stranger becomes her closest ally as she investigates the crime, but can she trust her heart or her instincts when everyone is playing a game of liar's dice?
"Redeemed" by Molly O'Keefe
Denver, 1868 — After agonizing years in the Civil War's surgical tents, Union doctor James Madison has nothing left to lose. But when beautiful, tortured Helen Winters is the prize in a high-stakes game of poker, he goes all in to save her—and maybe his own soul.
Find out more about this exciting anthology at: www.gambledaway.com
Or https://www.facebook.com/groups/624142781073260/
Buy link: http://amzn.to/1Zxdjoq