Today it is my pleasure to Welcome author
Kay Gordon
to HJ!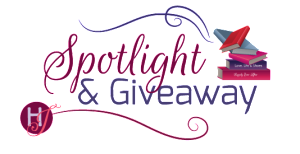 Hi Kay and welcome to HJ! We're so excited to chat with you about your new release, Game Winning Goal!
Please summarize the book for the readers here: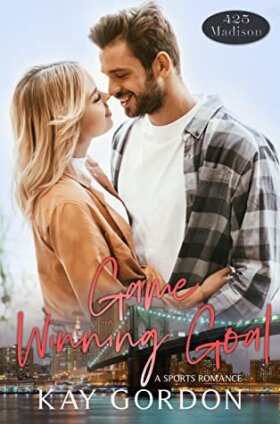 Game Winning Goal is a story that brings a hockey-loving woman and an injured hockey player together in an unexpected way. It's fun to watch them awkwardly come together while he continues to heal and she does her best to offer support. It has its sweet moments, its hockey moments, its steamy moments, and maybe even some moments of contention. Of course it has a happy ending, though!

Please share your favorite line(s) or quote from this book:
"Can you wait? I'm going to walk her to her door." Kam's voice interrupted my racing thoughts, and I turned to find him smiling at me. "Is that okay?"
"Sure." My voice came out as a squeak, and I wanted to smack my forehead. Was I thirty-one or thirteen?

It didn't matter if she was wearing scrubs, hockey swag, casual wear, or an evening gown– Cheyenne was beautiful.

This woman was going to destroy me. And I was going to enjoy every minute of it.
Please share a few Fun facts about this book…
Kamden Matlock was never meant to get his own book, but after he took a brutal hit during a playoff game in Two For Holding, I decided he deserved it!
Cheyenne was originally going to be a veterinarian and not a pediatrician but I changed it at the last minute because I felt like my Grey's Anatomy expertise would help me with the profession. Spoiler alert- it did not!
The inspiration for the New York Titans comes from my favorite hockey team, the Nashville Predators. Roman Josi was my inspiration for Porter Hamilton and Ryan Johansen was my inspiration for Kamden Matlock.
Cheyenne's inability to skate is modeling completely off my own inability. I can't skate and I basically almost die every time I try!
I'm actually a math teacher by day so I knew that I needed to make Kam a math guy just to show that it's not such an evil subject!
What first attracts your Hero to the Heroine and vice versa?
Kam originally is taken by Cheyenne because of her passion for hockey, something he's obviously equally passionate about, too. It comes during a time when he needs it the most.
Cheyenne is endeared by Kam's awkwardness. I think most people imagine sports players to be smooth operators and so Kam being almost the complete opposite helps add to his charm.
Did any scene have you blushing, crying or laughing while writing it? And Why?
Oh, man. Cheyenne's skating session had me both cringing and smiling when I wrote it. Cringing because I felt like I was the one on the ice and I knew that I would've fallen a thousand times already. Smiling because Kam was so sweet and patient with her- the type of teacher we all wish we could've had!
"Ready." I took his hand when he held it out to me, and I moved to my feet. I wobbled on the skates, quickly grabbing Kam's other hand to steady myself. "I've already almost fallen, and we're not even on the ice."
"Don't worry, Chey. If you fall, I'll be right here to catch you."
I offered him a shaky smile as he stepped backward to the ice, never letting go of my hands.
"Promise?"
"Cross my heart," he replied as he backed onto the ice. How he could step onto it without seeing it and manage not to fall was beyond me.
I would've fallen straight to my knees if Kam hadn't been holding onto me. The second I had ice beneath me, my legs started flailing. He seemed to be anticipating it, though, because Kam tugged me close until I was secure against his big body.
Readers should read this book….
If they like sweet romances, especially ones that involve hockey. This book doesn't have a lot of drama (I mean, there's a tiny bit) but it's more about two people meeting, falling in love, and learning to trust each other to be there when they need them.
What are you currently working on? What other releases do you have in the works?
Ah, so much! My next release will actually be another hockey book, the first in my series involving a brand new team, the Sacramento Savage. In fact, it's a spinoff of my first 425 Madison Book, Two For Holding. The hero, Theo Axelsson, is the former goalie for the New York Titans before being moved to Sacramento (which is briefly mentioned in Game Winning Goal.) People have been asking for his book and we'll finally get to see behind his standoffish exterior! That book doesn't have an exact release day (yet!) but it will be out before the end of the year! I absolutely love Theo and the woman who turns him into a pile of goo!

Thanks for blogging at HJ!
Giveaway:

A $5 Amazon giftcard and a direct-to-kindle copy of my first 425 Madison Series book, Two For Holding.
To enter Giveaway: Please complete the Rafflecopter form and Post a comment to this Q:

What sport is your favorite to read about in a romance novel?
Excerpt from Game Winning Goal:
The elevator chimed, and the doors opened smoothly. I headed toward Cheyenne's door and took a deep breath before knocking softly.
I heard her footfalls a second before the locks clicked, and then the door opened. And when it did, I felt like my tongue was stuck to the roof of my mouth.
She was wearing a beige colored dress that resembled a sweater but fell almost to her knees, with sleeves that went down to her elbows, a hemline that teased at her neck, and a brown belt that went around the middle. She also had on a pair of dark brown tights that disappeared into a pair of brown, knee-high boots.
Her hair was pulled back slightly, some of it pulled back while the rest was left down her back. Her make-up made her green eyes look greener, and she had something shiny on her lips that I wanted to lick off.
It didn't matter if she was wearing scrubs, hockey swag, casual wear, or an evening gown– Cheyenne was beautiful.
And I couldn't wait anymore.
I stepped forward without saying anything and wrapped both arms around her, pressing our bodies together. She let out a little squeal of surprise but recovered quickly, wreathing her own arms around my neck.
When she tilted her face in my direction, I slowly dipped down, trying to make sure she was okay with what I was about to do. As if she could hear my pleading thoughts, Cheyenne gave me a sharp nod.
That was all I needed. I took her mouth in mine, kissing her softly at first. The sensation of feeling her warm lips against my own, of her strawberry scent surrounding me, was almost overwhelming. I coaxed her lips open and then deepened the kiss.
The second our tongues touched, it felt like an electric surge jolted through my body. Every nerve ending was awakened. Every sense was flaring. Kissing Cheyenne was unlike anything I'd ever done before, and somewhere in my soul, I knew it would always be like that.
I tightened my grip around her body and continued kissing her. It wasn't a frantic kiss, but it also wasn't a slow kiss. It was like a dance that only she and I knew the choreography to.
It was perfect.
When Cheyenne moaned and threaded her fingers through the hair on the back of my head, I knew I needed to put the brakes on, or we'd never make it anywhere except to her bedroom.
It hurt to do, but I slowed the kiss and finally placed one last soft peck against her lips before pulling back.
Her green eyes slowly opened, and the glazed look that was there made me groan. I kissed her one more time and then stepped back.
"I've been wanting to do that for a while, and I couldn't wait anymore."
"I'm glad you didn't," she replied with a quick shake of her head. "Come inside. I'm almost ready to go."
I followed her in, licking my lips as I did. The shiny stuff that had been on her lips was on mine, and it tasted sweet, like some sort of fruit.
This woman was going to destroy me. And I was going to enjoy every minute of it.
The door closed behind me, and a white, fluffy creature was twining between my legs almost instantly. Cheyenne shook her head and tried to shoo the cat away.
"Pickles, he's wearing dark clothes. You can't get near him."
"It's okay," I said with a chuckle, crouching so I could pet the purring fluffball. "A little cat hair never hurt anything."
She shook her head with a smile. "Fine. We'll take the roller to you before we leave. Give me just a second, and I'm ready."
"No hurry."
I took the opportunity to look around her place while she disappeared to what I assumed was the bedroom.
The place was big, much larger than my apartment. Like her office, it was modern yet warm and inviting. It was really colorful, with different colored accent walls and abstract art pieces hanging on the walls.
When the cat got tired of me petting him, I moved inside and found a kitchen my mother would drool over. It was large, spacious, and had beautiful appliances that looked brand new. I knew from what Cheyenne had told me that she wasn't much in the kitchen, so I was pretty certain the appliances didn't have much use.
"Ready?"
I turned and Cheyenne had reappeared with a black coat on that went almost to her knees. I also noticed that she'd reapplied the shiny, fruity stuff to her lips, and the desire to lick it all off of her again hit me hard. Instead, I cleared my throat and held out my hand with a nod.
"Yeah, let's go."
She took my hand, only letting go to lock her door, and I threaded my fingers through hers. We didn't speak until we were in the elevator, and Cheyenne asked where we were going.
"Well, I don't know if you'll think this is lame or not, but I thought we could go to one of those paint and sip things. There's one not too far from here. I thought we could do that and then grab a late dinner after if you're game."
I sounded lame to my own ears. The second she says yes to going on a date with me, I did the only thing I could think of… I got on the internet and searched 'Date ideas in Manhattan.' So many things had popped up, but I wanted something lowkey and more intimate. I wanted to be able to talk to her while also having fun.
But maybe this was stupid.
"A paint and sip?" Cheyenne asked, leading me out of the elevator. "I've always wanted to do one of those."
The excitement in her voice had me blowing out a relieved breath. "Well, let's go then."
Excerpt. © Reprinted by permission. All rights reserved.


Book Info:
Cheyenne
Life was good. I had a great job, amazing people surrounding me, season tickets to see my favorite hockey team play, and a cat that I could cuddle. Although it didn't seem glamorous, I was happy. But when the shy, handsome, and somewhat awkward hockey player slid into my life, I realized that I could be happier. I wanted to be more than just content with life.
Kamden
I knew I wanted to be a hockey player from the moment I put on my first pair of skates. I played hard for the Titans, proving that I belonged on the top line. But just when I finally made it, an injury took me out of the game. While feeling sorry for myself and waiting to heal, I met the bubbly, beautiful, and smart pediatrician who brought me to my knees. She made me see that there was more to life than scoring goals.
A love of the game helps bring these two together and onto a path towards a different kind of love. Cheyenne and Kamden's road isn't as smooth as ice, though. What happens when Kam's recovery isn't easy and his position on the team is threatened? Cheyenne has to figure out how to break down his defense and Kam has to realize that he might not always be the one to score the game-winning goal.
After all, 425 Madison is the perfect place to fall in love!
Book Links: Amazon |


Meet the Author:
Kay Gordon is a married, mother of two living near the west coast. She spends her days teaching young, impressionable minds in public school and evenings typing away furiously once her children are in bed. She loves to take her characters on a journey, making that happy ending even better!
Her favorite genre to read is Contemporary Romance but won't hesitate to try anything with promise. One of her favorite past times is to read the book and then go see the movie while forcing her husband to listen to her point out all of the differences in real time. She's still not over what Harry did to the Elder Wand in DH2.
When she's not teaching or writing, Kay loves to spend time with her family and friends, although she doesn't ever so no to a good nap. She's an avid lover of hockey and can be seen cheering for her beloved Nashville Predators- no matter how much they frustrate her.
Kay always welcomes feedback and comments (or even just a healthy argument about why Backstreet Boys are better than *Nsync) so please don't hesitate to reach out!
Website | Facebook | Twitter | Instagram | GoodReads |