Today it is my pleasure to Welcome author
J. Kenner
to HJ!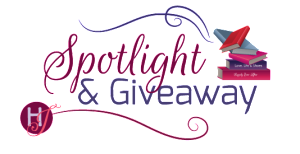 Hi Julie and welcome to HJ! We're so excited to chat with you about your new release, Get It On!

I'm thrilled to be here!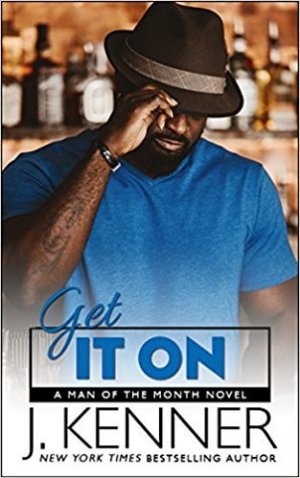 I have a confession to make. I'm a crier. I cry at romance novel endings. I cry at romantic movies. And I cry at touching commercials … and not just the Hallmark ones. (Anyone remember the McDonald's commercial where the dad drops his tween daughter off to hang out with her friends for the first time? OMG, I was bawling.) My family teases me, but it's a trait I love. Becuase I love getting lost in the emotions of the story (even short commercial length stories, or even shorter stories wrapped up in the lyrics of a song like George Strait's 'The Chair'.)

Fortunately, I'm usually able to control my waterworks to get through one of my own stories. Usually, it's just the endings that get the tears flowing. But I have to confess, 'Get It On' — the fifth book in my Man of the Month series — had me crying on and off throughout the whole book. Honestly, it's a miracle my computer isn't drenched!

Why? Well, because of the theme. And because of the way the characters act within that theme.

As those of you familiar with the series know, I've focused on a favorite romance trope (or two) in each of the books. In this case, Get It On is a combination of second chance romance (admitedly one of my favorite tropes) and the secret baby trope (in this case, it's really a secret child, but why split hairs?).

I wanted to write a story in which the romance at the heart was bigger than just the two people at the center of it. In this case, Elena, the "secret baby" is the one who discover her dad and, in many ways, manipulates their reunion. (Did I mention I'm also a big fan of The Parent Trap movies? Another story that has me in tears by the end!)

Secrets, second chances, and romance. They make a great combination for me. I hope they do for you, too!

Check out this excerpt. I hope you enjoy!
***
Elena looked down at the hands in her lap, her fingers twisting together. "She told me stories about you."

That surprised him. "About me?"

"Sure. She wanted me to know about my dad, right? She told me about you being a Marine. Said you were a hero."

Since he didn't know what to say to that, he said nothing.

"I want to know you so bad. And I missed you, too. Even though I'd never met you, I missed you. Does that make sense? Am I freaking you out? I'm sorry if I'm coming on too strong, but I—"

"It does make sense," he said gently as that little voice trilled in the back of his head. A daughter. He had a daughter.

And it did make sense. Because he'd missed her, too, without even knowing she existed, he'd missed her.

"It's know it's probably crazy, but I've wanted to know you my whole life," she said. "And so when I learned that you weren't dead, I just came. I really am sorry if I'm being pushy, but I—"

"Wait." He leaned forward, his blood turning cold as he replayed her words in his head. "Who told you I was dead?"

"Well, I just knew. I mean, as I was growing up, and—"

"But who told you," he repeated.

"I did."

He turned his head sharply toward the voice. Toward the woman standing in the doorway. A vision. A beauty.

A ghost.

His heart skipped a beat, and for a moment, time stopped as memory layered onto reality. She wore her hair short, just as she had back then. As Elena did now. And she had those same huge eyes, that same wide mouth, those same striking cheekbones.

She'd put on some weight, but it looked damn good on her. At nineteen, she'd been a skinny thing. Now, she was a woman, with curves in all the right places. The same, yet different. And so damned lovely it made his heart ache.

Once, he'd believed she was his woman. Now, he didn't know what the hell to think other than that she'd betrayed him. Cut him more deeply than he could have ever imagined.

"I told her you'd died in combat," she was saying, and Tyree realized that the memory had crashed over him in the space of an instant.

A tear snaked down the side of her nose, and the lyrical voice he'd remembered so well sounded rough. "But you have to understand—"

"Understand?" He hadn't felt the rage building until it burst out of him, pushing him to his feet. All of his grief, his anger. All of his fears of being inferior. He'd known she was well-off. And he'd damn sure known that her father didn't approve of him. He'd thought it was real between them, but now—hell, now he knew that she'd just been having a fling. Screwing around with the soldier while she waited for her life to really begin.

"Understand?" he growled again. He saw Elena's eyes go wide and he tried to ramp it back, but it was as if seeing Eva had opened a floodgate, and two decades of buried pain had rushed back into him.

"You couldn't even tell her the truth?" he demanded as Eva stood frozen and mute, her eyes as wide as her daughter's.

He moved around his desk and took a step toward her. She stiffened, but she didn't move. Just stood tall and still and silent.

His anger spurred him on. "Had to kill me off. Had to make me out to be some hero who'd died in combat saving the goddamn world? Couldn't give her one shred of truth about us."
He was only inches from her, so close he could hear her sharp intake of breath. He wanted her to answer him. He wanted a fight, and he remembered only too well how quick Eva's temper had been. "Or was there ever really an us at all?"

He didn't see it coming, but he damn sure felt it when her hard slap landed against his cheek, leaving it stinging.

Her eyes flashed with fury, and he could see a slew of words building up behind them. He waited, welcoming the tongue-lashing. The knockdown, drag-out he craved.

But she didn't say a word. The slap notwithstanding, she'd learn to control her temper.

She turned slightly to face his desk, and he realized that she was looking at the photo of Teiko and Elijah. Then she turned back to him, and met his eyes, and in that moment, a feeling like shame crashed over him.

He pushed it back. He didn't have a goddamn thing to be ashamed of.

For a moment, she simply studied him. Then she shifted her attention to Elena. "You have some place to stay?"

The younger woman rolled her eyes. "No, Mom. I've been here a week sleeping under bridges. Yes, of course I have a place. I'm watching a friend's apartment while he's doing summer studies at Cambridge."

Eva nodded, the gesture brisk and efficient. "Good. Marianne booked me a room at the Driskell. I'm going to go check in, and I'll text you my room number. You be there at nine o'clock tomorrow and we'll go have breakfast." She shot her daughter the kind of stern look that Tyree had seen generals use to quell the troops. "Do not be late."

"No, ma'am."

She nodded again, this time in satisfaction. Then, after shooting Tyree a look so cold it about froze his testicles, she turned and walked out of his office, her movements stiff, as if she was holding a storm inside of her.

That he understood. Because he damn sure was, too. And before he had the chance to either tamp it down or let it go, Elena was on her feet, her words and temper flying. Apparently that was a trait she'd inherited from both her parents.

"What the hell?" she bellowed. "I mean, seriously? What the ridiculous stupid hell do you think you're doing?"

He heard the light tap on the doorframe, then turned to see Brent. "Everything okay in here?" His eyes cut to Elena. "I heard shouting."

"We're fine," Tyree said, the words coming out sharp despite his best efforts to chill the fuck out.

Brent's attention shifted to Elena. "It's all good?"

She nodded. "It's fine. Thanks for checking."

Brent nodded slowly, and Tyree could practically see the questions and calculations zipping across his face. "I'm the one who sent Ms. Anderson back," he said. "Sorry if that was a bad call, but she said she was a friend of the family and Elena's mother."

Tyree's glance cut between Brent and Elena. "You two know each other?"

"We met in the bar earlier," Brent said.

"Huh." Tyree turned to Elena, lifted a brow in question, just the same as he did when he wanted Elijah to spill all.

She rolled her eyes. "I have a place to stay here, but I'm fond of eating, and I'll burn through my savings pretty quick. So I was asking about a job."

"Here?" Tyree asked.

"Well, yeah. But I didn't want to ask you because I thought it would be weird."

He ran a hand over his shaved head and sighed. If nothing else, at least the raging fire of his temper had burned itself out. "We can talk about that later," he said to Elena. To Brent he said, "It's all good. And shut the door on your way out."

To Tyree's irritation, Brent glanced toward Elena, as if requesting confirmation of the order. Did Tyree look or sound that rabid?

But it didn't matter. Elena nodded, and Brent backed out. And Tyree realized that he really was tight and stiff. But damned if he didn't have a good reason.

He'd lost a daughter.

No. Eva had stolen his daughter from him.

He thought of all the moments he'd shared with Eli through the years. The kind of moments he'd never experience with Elena. First steps. First birthdays. First day at school.
He looked at her, planning to tell her that he was sorry he'd missed that. Sorry that her mother had kept those moments from both of them.

He didn't expect—though he probably should have—the glint of steel in her eyes as she lashed right back into him again. "Just what the hell is wrong with you? My mother spent the last twenty-three years thinking you were dead, and you go off on her as if she was playing games?"

The anger Tyree understood. But the words weren't making any sense.

"Wait, hold on. Slow down." He frowned. "You said she told you I was dead. Hell, she said the same thing."

"Maybe if you'd have let her finish she would have explained. But I guess that didn't occur to you." Her voice was clipped, dripping with sarcasm.

"You explain." He sank back into his chair, suddenly unbelievably tired.

"She told me you were dead, because she believed it. Because my grandfather was an asshole. All Mom ever said was how amazing you were. Like you'd been some fairy tale prince who'd promised to come back and rescue her. Except you didn't come back because you didn't survive."

"Leroy told her I was dead?"

Elena nodded. "My grandfather. Yeah. And then she told me. She wanted to make sure I had a sense of you growing up. But I don't think I ever really believed it. That you were really dead, I mean."

He frowned. "Why not?"

A tiny smile tugged at her mouth. "Because then it wouldn't be a fairy tale, would it? If the prince gets eaten by the dragon? In a fairy tale, the prince has to slay the dragon."

"Are you sure I'm the prince in this story? Maybe I'm the dragon."

Her forehead crinkled. "Huh?"

He thought of Eva, and the way he went off on her. The cold, closed-off expression on her face before she'd walked away. "Yeah," he said softly. "I think maybe I'm the dragon in this one."

Excerpt. © Reprinted by permission. All rights reserved.

I hope you check out Eva and Tyree (and Elena's!) story. I love these characters! But have some tissues ready! You might need them!

Thanks for blogging at HJ!
Giveaway:

A signed copy of Book 1 in the Man of the Month series, Down On Me
To enter Giveaway: Please complete the Rafflecopter form and Post a comment to this Q:

What types of romances leave you in tears? How about commercials? Do you ever cry at commercials?
Book Info:
Skillful hands. A talented tongue.
Meet Mr. May.
Fate's been messing with veteran Tyree Johnson. It took his buddies in combat and his wife in a fatal car accident. But he'll be damned if he'll let Fate take his beloved bar, The Fix on Sixth.
For years, he's avoided being Fate's whipping boy through sheer force of will, and now every bit of his focus is centered on saving his business. Until, that is, the first woman who ever touched his heart walks back into his life—along with a daughter he never knew.
After years of loneliness, Tyree's not prepared for the way Eva's sensual curves and sharp wit still capture his heart and rekindle his senses. All he knows is that for the first time in forever, he's found a passion other than his bar. But one final twist arrives when Fate pits the bar he can't bear to lose against the woman who's stolen his heart.
He's a master at red-hot ecstasy.
Book Links: Book Links: Amazon | B&N | iTunes | kobo | BAM |


Meet the Author: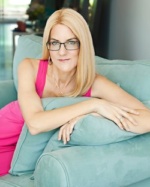 J. Kenner (aka Julie Kenner) is the New York Times, USA Today, Publishers Weekly, Wall Street Journal and #1 International bestselling author of over ninety novels, novellas and short stories in a variety of genres.
Though known primarily for her award-winning and international bestselling erotic romances (including the Stark and Most Wanted series) that have reached as high as #2 on the New York Times bestseller list, JK has been writing full time for over a decade in a variety of genres including paranormal and contemporary romance, "chicklit" suspense, urban fantasy, and paranormal mommy lit.
JK has been praised by Publishers Weekly as an author with a "flair for dialogue and eccentric characterizations" and by RT Bookclub for having "cornered the market on sinfully attractive, dominant antiheroes and the women who swoon for them." A five time finalist for Romance Writers of America's prestigious RITA award, JK took home the first RITA trophy awarded in the category of erotic romance in 2014 for her novel, Claim Me (book 2 of her Stark Trilogy).
In her previous career as an attorney, JK worked as a clerk on the Fifth Circuit Court of Appeals, and practiced primarily civil, entertainment and First Amendment litigation in Los Angeles and Irvine, California, as well as in Austin, Texas. She currently lives in Central Texas, with her husband, two daughters, and two rather spastic cats.
Website | Facebook | Twitter | Instagram | GoodReads |