Today it is my pleasure to Welcome author
Serena Bell
to HJ!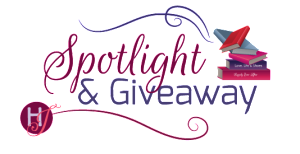 Hi Serena Bell and welcome to HJ! We're so excited to chat with you about your new release, Getting Inside!

Hi, Sara! Thank you so much for inviting me to hang out at Harlequin Junkie on the day before Getting Inside, the first book in my Seattle Grizzlies series, releases!

Please summarize the book for the readers here: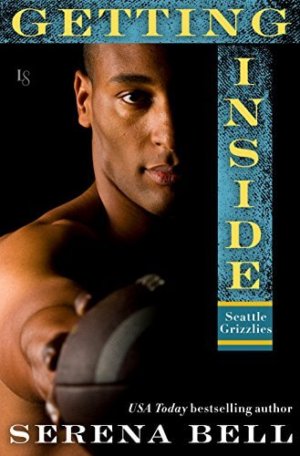 Getting Inside is a book about what happens when an irresistible force–Iona Thomas, a woman whose fought her way into a coaching position on a pro-football team–meets an immovable object–charming, irritating, gorgeous, cocky linebacker Ty Williams. Sparks fly, definitely (and maybe some items of clothing), and Iona and Ty both learn a thing or two about what it means to stand up for what matters to you.

Please share the opening lines of this book:
We'll miss you, Coach Thomas!
My eyes fill with tears when I see the hand-lettered banner. The girls duct-taped it along the top of the chain link fence in the park where they play.
Please share a few Fun facts about this book…
There's an exchange of imaginary Christmas presents, in one of my favorite moments in the book.
 I reveal what PFL players do for entertainment when they're locked in their hotel rooms the night before a game.
And speaking of locked in, Ty and Iona go on a top secret reconnaissance mission the night a windstorm strands them in the training facility.
Please tell us a little about the characters in your book. As you wrote your protagonist was there anything about them that surprised you?
I loved writing Ty and Iona so much, because they kept surprising me. Not in big ways–I already knew they were both strong, stubborn, and damn good at their jobs–but almost every time they opened their mouths. Ty especially: Pretty much every time he talked to Iona he said something I couldn't believe I'd just typed on the screen.
If your book was optioned for a movie, what scene would you use for the audition of the main characters and why?
I'd use the scene where they're trapped in the training facility together, which as you might imagine is where things go from, well, tense, to officially romantic. To make the scene work, the actors would have to be able to manage a lot of quickly shifting moods, from funny to serious to heartbreakingly intimate and back again. This snippet doesn't capture that range, but it's a good teaser. Iona is talking about her parents' feelings about her playing football…
"They refused to pay for anything—not fees, or equipment—nothing. For a while they succeeded in keeping me away from the game, but I was stubborn—"

"No!" says Ty, smirking at me.

Oh, God, the little quirk at the corner of his mouth. I want to lunge across the table.
What do you want people to take away from reading this book?
That women belong in football. In basketball. In baseball. In every role, in every sport (and every other possible job/career). And by "belong," I don't just mean in a token way. I mean that until no one blinks at the idea of a woman coaching a male football team, we still have work to do.
What are you currently working on? What other releases do you have planned for 2017?
A super secret project! More to come on that in 2017. Meanwhile, of course, there will be more football books, including books about the other Seattle Grizzlies characters readers will meet in Getting Inside.

Thanks for blogging at HJ!
Giveaway:

Ebook: GETTING INSIDE (Seattle Grizzles) by Serena Bell (Gifted via Amazon)
To enter Giveaway: Please complete the Rafflecopter form and Post a comment to this Q:

So now you know all about Getting Inside–tell me a little bit about you? I know football's not for everyone! If you love football, tell me your favorite team & player. If you hate football, tell me why! And if you're on the fence, you probably haven't watched enough football, so tell me what you DO watch (doesn't have to be sports) … 🙂
Excerpt from Getting Inside:
The silence that follows is so deep I hear the refrigerator purring. And the beat of my heart, hummingbird fast.
He turns to go.
"Wait," I say. "What if—"
I deserve whatever happens to me. I deserve to lose this job. I deserve to be stood up in front of a firing squad of media and trotted out as a betrayer of my gender and race.
I own how bad what I'm about to say is:
"What if you just touch me a little bit?"
He groans.
"Or—you could just tell me what you would do to me if you could touch me."
The next sound he makes doesn't even have an actual name. It's like the sound a big tree makes in a high wind. "Because that wouldn't be against the rules?"
"Exactly."
He looks me up and down, and one corner of his mouth turns up. "I'd start by taking that dress off you."
"Like this?"
I lift the dress slowly from the hem, teasing it upward. His eyes follow, his expression voracious, but he doesn't move.
I expose the lace of my red panties—sexy ones, because of what I thought was going to happen between me and Mark.
"You wore sexy panties for him," he says, outrage sharp in his voice.
"I was trying to get you out of my head."
"How'd that work out for you?" A smirk now. The smirk has fingernails and they're raking down my back.
"Not so well," I confess.
"Good," he says. "Because it worked like shit for me. It's worked like shit for me from the first moment I saw you."
Excerpt. © Reprinted by permission. All rights reserved.

Book Info:
They're big. They're hot. And they play hard.
In the kickoff to Serena Bell's sexy new football romance series, the heat between a female coach and a cocky linebacker turns the Seattle Grizzlies locker room upside down.
Iona: There's nothing like the rush of going head-to-head with the boys. Football is my life, and I got my new job with the Seattle Grizzlies because I know how to play rough. But as a woman in a man's game, I can't afford any distractions—like panty-melting tabloid darling Ty Williams, my star linebacker. I've stared down plenty of good-looking players without losing my cool . . . and yet something about Ty's intense gaze burns straight to my core.
Ty: Despite what they say in the press, I save my best moves for game day. The Grizzlies aren't just my teammates, they're my brothers—no way am I going to let some new coach shake up our defense. But Iona Thomas isn't just some coach. It's so tough to keep my head in the game when I'd rather be in bed with her. She may take charge at practice, but if I had her in my arms, I'd be choosing the plays. I just need to figure out what makes her tick—and what makes her want to break the rules.
Book Links:

Meet the Author: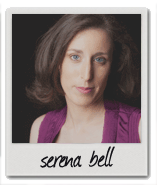 USA Today bestselling author and RT Reviewers' Choice Award nominee Serena Bell writes richly emotional stories about big-hearted characters with real troubles and the people who are strong and generous enough to love them. A former journalist, Serena has always believed that everyone has an amazing story to tell if you listen carefully, and she adores hiding in her tiny garret office, mainlining chocolate and bringing to life the tales in her head. When not writing, Serena loves to spend time with her college-sweetheart husband and two hilarious kiddos—all of whom are incredibly tolerant not just of Serena's imaginary friends but also her enormous collection of constantly changing and passionately embraced hobbies, ranging from needlepoint to paddle boarding to meditation.
Website | Facebook | Twitter | Instagram |