Today it is my pleasure to Welcome romance author
Kimberly Kincaid
to HJ!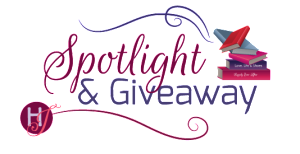 Hi Kimberly, welcome 🙂
Always my pleasure! You ladies are the best!
What would you say are the defining characteristic of your novels?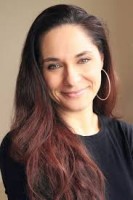 I'm a giant food lover, so that always plays into things! But even if my characters aren't chefs or somehow working in the culinary industry, I love to give them food experiences. I think it tells a lot about them—who they are, what matters most in their world.
Are you a plotter or a panster? Tell us a little bit about your writing process.
Oh, I plot to the point of absurdity ☺ I write outlines and detailed synopses, and my Internet searches are ridiculous. But if I don't have a handle on where the story is going, I'm pretty much useless. I have to keep the characters in line somehow!
Let's talk about your newest release: Gimme Some Sugar
If you had to summarize the book for the readers here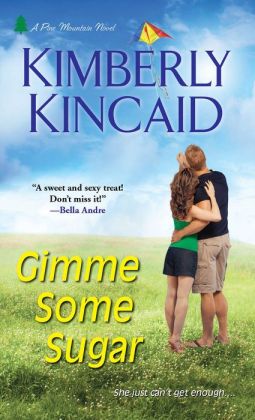 A hot contractor and a headstrong chef both wary of commitment decide to make a little heat in the kitchen. But as things go from a simmer to a boil, are they just jumping out of the frying pan and into the fire.
Please tell us about the characters in your book?
Jackson and Carly both made appearances in Turn Up The Heat. He's Shane's wise-cracking best friend, and Carly is the head chef (and Bellamy's boss) at La Dolce Vita. They're both family-oriented, and she is very feisty while still having a vulnerable side. But beneath his jokes, Jackson had vulnerabilities too, and they run deep.
As you wrote your protagonist was there anything about them that surprised you?
Oh TONS, especially with Jackson. Every time I got him on the page, I felt like there was one more thing to discover about him. Like despite being a huge mountain of a guy, he still plays with his toddler niece like nothing-doing. There were a lot of checks and balances in both characters. I really liked discovering those!
What scene did you most enjoy writing? Why?
The one I enjoyed most is a huge spoiler, so I'll go with another favorite for this one and say the scene where Jackson and Carly are talking about food experiences for the first time. They've known each other for a few weeks at this point, and they're becoming more invested in each other. It's very sexy, but at the same time, also sweet. (excerpt below)
What scene was the hardest to write? Why?
By far, it was the Dark Moment. I don't want to spoil it (it would wreck it for readers!) But it's really, really emotional, especially in Jackson's point of view. I do promise that it all works out in the end though ☺
Who would you cast in the role of your characters if your book was optioned for a movie?
I love this question! I see Jackson as model/fitness pro Jessie Pavelka (you're with me, right?!) and Carly as Claire Robinson from the Food Network.
If you could have given your characters one piece of advice before the opening pages of the book, what would it be and why?
I'd have told Jackson that a little eavesdropping really isn't a bad thing, and I'd tell Carly that a little lemonade goes a long way (without these two things, they never would've met/gotten together!)
What are you currently working on? What other releases so you have planned for 2014?
Right now I am writing Pine Mountain book 5 (the last one in the series), which is due out in October 2015. For this year, I promise to keep you busy with Stirring Up Trouble (Sloane and Gavin's book) in October 2014, as well as a mass market release of The Sugar Cookie Sweetheart Swap (which started it all!), also in October 2014. Then Fire Me Up (yes…Adrian's book!) will be out in February 2015.
Where can readers get in touch with you?
I adore Facebook friends, and I have an active newsletter. My website is www.kimberlykincaid.com and all the links are right there on the home page.
Thanks for blogging at HJ!
Giveaway:

Print copy of Turn Up The Heat + Gimme Some Sugar
To enter Giveaway: Please complete the Rafflecopter form and Post a comment to this Q:

Carly and Jackson share a lot of meals together, and they range from simple to gourmet. What's the best meal you ever shared with your sweetie and what made it special?
Excerpt
"So do you create all of your own food experiences?" Jackson had intended the question as casual conversation, but was startled to realize he'd been thinking out loud more than anything else.
"I cook every day, if that's what you mean." Carly's bare feet whispered over the floorboards, making a soft shush-shush sound as she made her way to the fridge with the cartons.
Jackson measured her with a steady glance, finally giving voice to the thought that had been niggling at the back of his mind all night. "I was curious if anyone ever cooks for you."
She shrugged, and the rustle of her hair over her shoulders sent up an intoxicating scent that went straight to his gut. "You brought takeout." She gestured to the food as she put it in the refrigerator.
"True. But I didn't make it." As soon as the words left his lips, the meaning behind them seemed to uncoil in his brain. He really hadn't fed her after all.
"I taste lots of things that other chefs make, but that's mostly to tweak them."
"That doesn't count. I'm talking about somebody making something just for you. You know, giving you the whole experience." Something in Jackson's chest thumped to life at the wide-eyed flash of Carly's stare, and his words felt reckless as they formed in his mind. "When was the last time someone fed you rather than the other way around?"
"I don't know." Carly's words escaped her on a murmur barely louder than a whisper. The innuendo threaded through the air like a provocative suggestion, so heady that Jackson could imagine its flavor in his mouth, so seductively good that he wanted Carly to taste it too. She looked up at him, her pretty brown eyes brimming not just with want, but with need.
This woman was starving for something, and he wanted to give it to her.
"That hardly seems fair. Maybe we should fix it." Jackson closed the space between them with a bold step, guiding her back against the refrigerator, so close he could feel the hot exhale of her breath as she released it on a sigh.
"How…how would we do that?" Carly pressed her palms against his chest, sending a shot of lusty energy all the way through him. He lowered his mouth to her upturned face, brushing his lips along her jaw and down to the sweet skin of her neck.
"Do you want me to show you?" He pulled back to look at her, putting the slightest space between them even though his body screamed in protest. No matter how badly he wanted her, he wasn't about to start something she didn't want him to finish. Carly stared up at him, her gaze dark and unwavering, as she whispered her reply.
"Yes."
Book Info:
Out of the frying pan. . .and into the fire!
Desperate to escape the spotlight of her failed marriage to a fellow celebrity-chef, Carly di Matisse left New York City for a tiny town in the Blue Ridge Mountains. The restaurant she's running these days may not be chic, but in Pine Mountain she can pretend to be the tough cookie everybody knows and loves. Until she finds herself spending too much time with a way-too-hot contractor whose rugged good looks melt her like butter. . .
Jackson Carter wasn't looking for love. But he's not the kind of man to walk away from a worksite–or from a fiery beauty whose passionate nature provides some irresistible on-the-job benefits. . .
It's the perfect temporary arrangement for two ravenous commitment-phobes–except that Jackson and Carly keep coming back for seconds. . .and thirds. . .and fourths. . .