Today it is my pleasure to Welcome author 
Serena Burdick
 to HJ!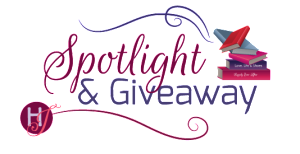 Hi Serena and welcome to HJ! We're so excited to chat with you about your new release, Girl in the Afternoon!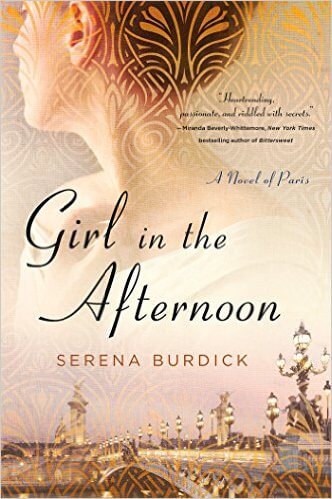 Born into a wealthy Parisian family at the center of Belle Epoque society, 18-year-old Aimée Savaray dreams of becoming a respected painter in the male-dominated art world; and secretly, she also dreams of being loved by Henri, the boy her parents took in as a child and raised alongside her.
But when Henri inexplicably disappears, in the midst of the Franco-Prussian war, the Savarays' privileged lives begin to unravel. Heartbroken, Aimée tries to find him, but Henri doesn't want to be found—and only one member of the family knows why.
As Aimée seeks refuge in the art world, mentored by the Impressionist Édouard Manet, she unwittingly finds her way back to Henri. With so many years gone by and secrets buried, their eventual reunion unmasks the lies that once held the family together, but now threaten to tear them apart.
A rich and opulent saga, Girl in the Afternoon brings the Impressionists to life in this portrait of scandal, fortune, and unrequited love.

Fun Facts about Girl in the Afternoon:
GIRL IN THE AFTERNOON emerged on a spring day in Brooklyn as my sister and I sat watching our children disappear into the maelstrom of a Park Slope playground. My sister, who is a visual artist, was insisting that I write a novel set in Paris at the time of the impressionists; while I, the little sister, fiercely resisted, countering that I knew nothing about nineteenth century Paris. Do your research, she said. I have no story, I replied. Find one, she said. The lesson here is that big sisters are full of good advice.
I took literary license by including one fictional painting of Edouard Manet's, Jeune Femme. All of his other paintings are accurate to the year they showed at the Salon de Paris.
Jacques was not a part of the original story. He came to me suddenly, in the very early stages, and I often wonder how I could have written the story without him. It was one of those glorious moments when a character appears out of nowhere and your connection to the story deepens and begins to make sense.
I'm obsessed with costumes, so I made sure that part of my research involved sifting through the Metropolitan Museum of Art's massive database of nineteenth century clothing. In every scene I dressed my characters from actual photographs or paintings I found. There's nothing like 19th Century French gowns for inspiration!
Enjoy an exclusive excerpt from Girl in the Afternoon: 
Three chairs down from Aimée sat Madame Savaray, who hadn't eaten a thing and sat rigid listening to a woman discuss the deportations to New Caledonia in an unreasonably loud voice.
"I'd rather be shot to death than deported," a bold young man declared. Madame Savaray gave him a withering look, thinking him ridiculous. At any other time she would have said so out loud, but the nation's troubles, for now, weren't nearly as concerning as hers.
Two weeks ago, Madame Savaray had been out walking, under a bleak winter sky, when the truth of Henri's leaving hit her, and with such clarity that she stopped right in the middle of the sidewalk. People steered around her, a few knocked into her, but she couldn't move for some time, and when she did it felt as if a boulder had risen in front of her and somehow, dress, shoes, bad knees and all, she had to find a way to climb over it. If she'd been a younger woman, if she hadn't come to understand what people were capable of over the years, it would never have occurred to her. It was unthinkable. It's what desperation looked like. One could argue a war had been going on and they were all desperate. But this went back long before the war to a time when she knew, in her mother's heart, just how dark her son's marriage would turn out to be.
As she sat listening to these people all claiming to know the truth about one thing or another, she felt tremendously lonely holding this secret. When dessert arrived, she excused herself to her room. There was a slight throb in her knee, but she found the pain oddly comforting, familiar and reassuring, a pain she knew how to tolerate and endure.
Excerpt. ©Serena Burdick. Posted by arrangement with the publisher. All rights reserved.
Giveaway:

Print copy of GIRL IN THE AFTERNOON by Serena Burdick
To enter Giveaway: Please complete the Rafflecopter form and post a comment to this Q:

What fictional character have you felt the most personal connection with, and why?
Meet the Author: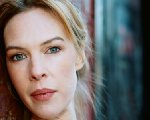 SERENA BURDICK graduated from The American Academy of Dramatic Arts in California before moving to New York to pursue a degree in English Literature at Brooklyn College. Her passion for theater, writing, the visual arts, Edouard Manet and the Impressionist movement combined to inform her debut novel, GIRL IN THE AFTERNOON: A Novel Of Paris. She lives in Western Massachusetts with her husband and two sons.