Today it is my pleasure to Welcome romance author
Claire Kells
to HJ!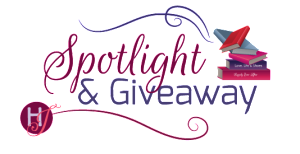 Hi Claire and welcome to HJ! We're so excited to chat with you about your new release, Girl Underwater

!
Please summarize the book for the readers here: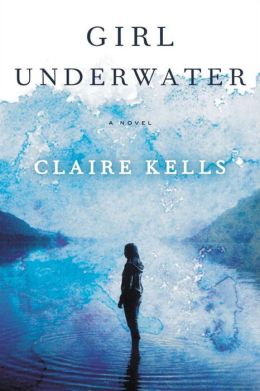 Avery is a competitive college swimmer flying home for Thanksgiving when her plane goes down in the Rockies. She and her teammate, Colin, are the only adult survivors, stranded on the shore of a remote mountain lake with three little boys. The story alternates between Avery's struggle to survive in the wilderness and adapt to life back home after she is rescued.

Please share the opening lines of this book:
I've always loved the water. My earliest memory is opening my eyes in my neighbor's
pool and seeing the world through this different state of being. It shocked no one when I begged for swim lessons at the age of three—far younger than my older, more adventuresome brothers.
Please share a few Random facts about this book…
Colin's original name was Spencer, named after a rower who lived next-door to me in college (and yes, Colin does kind of look like the real Spencer!).
During the editing process, I got kicked out of a café in Cooperstown for overstaying my welcome. Actually, I got kicked out a few times because there are no other cafés in town, and there was nowhere else to go.
When my agent called to tell me the book had sold, I went into the hospital stairwell and cried. Then I called my dad and went back to work!
Please tell us a little about the characters in your book. As you wrote your protagonist was there anything about them that surprised you?
Avery has a lot going for her when the story starts, and life is pretty good. The plane crash of course changes things, and at first she feels like she's lost everything. But she gains perspective as the story plays out, and that has a lot to do with Colin and the boys, but it also reflects the way she starts to see herself and those around her.
Colin is smart and intense and quiet and a little brooding, but he knows what he wants (and I like that in a guy, so maybe that's where that comes from…).
They both surprised me in a number of ways, but to say more on that point would spoil the ending!
What, in your mind, distinguishes this book from other books out there in the same genre?
When people ask me the genre of this book, I always respond with some kind of vague answer, ie romance-adventure-literary-commerical-coming-of-age novel, which I guess makes it stand out! Hopefully in a good way.

The First kiss…
It's the first time I've ever touched him this way. Intimate; exploring. His breath catches, his hands finding mine as he holds my gaze in a moment of pure, aching recognition. The thrum of his heart fills the silence; fills me everywhere.
"I'm glad it was you," I whisper.
I kiss him softly at first, a whisper of gratitude; of loss. But it doesn't feel like good-bye. It feels like a first kiss, electric and wanting and tragically overdue. Every ounce of me roars to life again—lips, fingers, toes. The numbness in my veins turns to fire, more intense than anything I've ever felt; anything I ever thought I was capable of feeling. I breathe him in. He tastes like peppermint—how does he do that?—but his lips are warm and wet, and he responds with a hunger that matches my own. There is no shyness, no holding back. He draws me into him, and I no longer feel hopeless anymore, or angry. I feel loved.
Did any scene have you crying or laughing (or blushing) while writing it?
I'm not a crier really, but the scenes with Colin's mom were in many ways hard for me to write. Even now I have a tough time reading them, but I think they reveal a lot about Colin's character.

If your book was optioned for a movie, what scene would you use for the audition of the main characters?
Probably the first time Avery and Colin meet outside the pool. Avery is having pretty much the worst moment of her life, and Colin steps in and calls her out on it. But he's also trying to help her. I think it's a complex scene emotionally for both of them. Here's a snippet:
The mirror isn't friendly; my eyes are bloodshot, my cheeks puffy from all the crying. If I don't talk to anyone, I might be able to pass this off as an allergy to the sun. But the slightest provocation—a word, a memory, the sound of my name—will set me off again. And then everyone will see me for what I am: the mediocre swimmer from Brookline who thought she could change. Not just change, but contribute. One glance at those forty faces, and I already know this team doesn't need me.
"You okay?" he calls out again.
I practice a few smiles in the mirror, take a deep breath, and head toward the exit. I'm barely out the door when someone—a very massive someone, wow—steps in front of me. He's at least six-four, with broad, powerful shoulders. He has a warm, almost shy smile, though. It softens the electric blue of his eyes, the sharp angle of his jaw.
"Hey," he says.
 "Uh, hey."
 Colin Shea.
 Of all people…
 I recognize him from the roster, but his photo doesn't capture the contrast of his smile with his severely bald head; nor the sheer mass of his frame with the grace with which he carries it. He's the kind of person whose personality dictates how the world judges him: if he's an asshole, I might describe him as severe-looking with the hardened eyes of a criminal. If he's nice, he's just ruggedly good-looking.
His voice already gave him away; the smile just confirmed it:
 He's nice.

If you could have given your characters one piece of advice before the opening pages of the book, what would it be and why?
I might tell them to drive instead of fly…

What are you currently working on? What other releases do you have planned for 2015?
I'm working on another book!

Thanks for blogging at HJ!
Giveaway:

Print copy of GIRL UNDERWATER
To enter Giveaway: Please complete the Rafflecopter form and

Leave a comment for the author with your thoughts on the book…
Excerpt from Girl Underwater:
The shade is up, but this time, the window offers a view of dark pines flitting past us like an accelerated movie reel. A lake glistens in the distance, reflecting the pale light of the moon. This isn't so bad, I think. To see something so magnificent, so natural, right before we die. I always loved the water: lakes, oceans, pools. I always felt at home there.
Then, I let it all go, finding Colin's gaze instead. It's only us now, our paths converging in a spiraling nowhere. As I try to process what it means to be with this familiar stranger, a strange serenity floats over me. It's as if all the thousands of horrible moments before this one have distilled themselves into something meaningful, something almost like fate. "You have the bluest eyes," I say.
A lone tear rolls down his cheek, the kind that comes without warning or expectation. I want to touch it. I want to make things right again.
Then, a roar. It sounds like the fingers of God scraping the belly of the plane, a gritty screech that makes my blood hum.
"Don't be afraid," he breathes.
And then we hit.
Excerpts. © Reprinted by permission. All rights reserved.
Book Info:
harrowing days in the Rocky Mountains after a major airline disaster and her recovery supported by the two men who love her—only one of whom knows what really happened in the wilderness.
Nineteen-year-old Avery Delacorte loves the water. Growing up in Brookline, Massachusetts, she took swim lessons at her community pool and captained the local team; in high school, she raced across bays and sprawling North American lakes. Now a sophomore on her university's nationally ranked team, she struggles under the weight of new expectations but life is otherwise pretty good. Perfect, really.
That all changes when Avery's red-eye home for Thanksgiving makes a ditch landing in a mountain lake in the Colorado Rockies. She is one of only five survivors, which includes three little boys and Colin Shea, who happens to be her teammate. Colin is also the only person in Avery's college life who challenged her to swim her own events, to be her own person—something she refused to do. Instead she's avoided him since the first day of freshman year. But now, faced with sub-zero temperatures, minimal supplies, and the dangers of a forbidding nowhere, Avery and Colin must rely on each other in ways they never could've imagined.
In the wilderness, the concept of survival is clear-cut. Simple. In the real world, it's anything but.


Meet the Author:
Claire Kells was born and raised outside Philadelphia. She received a degree in English from Princeton University and a medical degree from the University of California. Currently in residency, she lives and works in the Bay Area. This is her first novel.
Feel free to email me at claire@clairekells.com or find me on twitter at @kathkells.