Today it is my pleasure to Welcome author
Beth Kery
to HJ!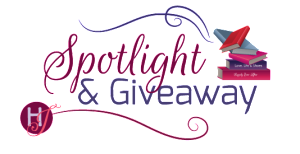 From the New York Times bestselling author of Glimmer, the latest novel in the suspenseful and sensual new series about power, sex, and the secrets that can tear us apart, body and soul…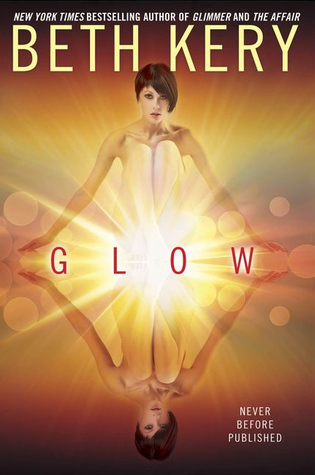 Alice Reed never dreamed she'd escape the stigma of her disturbing past. That's why she was shocked when, out of the blue, she was recruited to join the elite Durand Enterprises by the enigmatic CEO himself, Dylan Fall. The erotic charge between them was fast and deliciously forbidden. But as Alice opened up to worlds she'd never known, everything changed once again with a stunning discovery: there's much, much more concealed in the shadows of Alice's troubling childhood, and her life is about to change forever.

Now, with another piece of the puzzle of Alice's identity revealed, a mysterious adversary plots to destroy it all—and Dylan is determined to protect her. But as Alice's sexual addiction to Dylan turns helplessly to love, she can't help but wonder: how deeply can she really trust him? What were his true motives in drawing her close to him? And what other secrets does he know about her past that even she has yet to learn?

Spoiler Alert: If you haven't yet started Glimmer, and its sequel, Glow, just a warning that the scene and my comments about it will contain spoilers.

Intimacy Issues, Psychobabble and Love Conquers All: My Favorite Scene From Glow.
The scene I've chosen as an author favorite from Glow is one of the final scenes in the book, where Alice and Dylan are reunited. There's a Cinderella quality to Alice's story, a rags-to-riches element that I think could eclipse how difficult it would be to wake up one day and have a complete different identity than the one you'd had for twenty-four years of your life.

Trust is a central theme to the Glimmer/Glow duology. As the daughter of a methamphetamine cook and dealer living in a very rough neighborhood, Alice has learned to be wary and cautious in order to survive. She's found out the hard way that the only person she can trust is herself, and that—as she puts it—"to trust in others is to eventually hurt."

The phrase "intimacy issues" is bandied around so regularly in modern culture it's lost not only its impact, but its very meaning. It's been watered down to a useless excuse for a person to screw up a relationship. There certainly isn't much sympathy for a person who has—ugh—intimacy issues. As a former clinical psychologist, however, I can tell you that opening up, taking risks and engaging in more profound levels of trust with another person is a perennial stumbling block to happiness. Intimacy issues look different for everyone. It might be as blatant as a person engaging in a series of primarily sexual relationships and running when things start to feel too intimate. It might be a shame of exposing too much, or a comfortable cynicism. Maybe it's a tendency to sabotage when things are going well, or it could even be the simple coping mechanism of shutting off and withdrawing during conflict. It could be, as in Alice's case, that she takes on all the work and burden herself, because in her experience, no one else can do the job right. For her, other people are bound to disappoint or even cause harm.

Issues with intimacy come in a diverse, broad spectrum. Why do we do it? Because human beings, at heart, are relational creatures. Our early relationships by and large, set up the context by which we relate to others. They determine where we find our comfort zone with another person. Our early experiences create a template that we carry around with us into new relationships. Thus, the term repetition compulsion. We relate to others in the way we're comfortable relating, no matter how dysfunctional that manner of relating is.

Despite all my clinical psychobabble here, I do think people can change. It's hard, and the issues have to be recognized in order to break the patterns. But let's face it. I'm a romantic at heart. Why else would I write romance novels? I believe one of the primary reasons we change is love. When you love someone so much it hurts, you're willing to leave your comfort zone to meet them halfway in some new, unexplored territory. Because there's the bone-deep fear of disappointment, abandonment and betrayal, but there's also the pain of not being with this amazing, special person. When the pain of not being with that person is greater than the fear of being hurt . . . well, that's when the miracle of change can happen.

Nothing is a given. You've got to work to find your happiness. So that's why I especially adore this reunion scene between Dylan and Alice in Glow. I think you can sense the effort and bravery it took for her to leave her comfort zone and discover her trust for the man of her dreams.

Scene from Glow:
"I told you that I needed some space. Some time," she began.

He merely nodded once, waiting, his lungs burning, his muscles clenched tight in order to still his urge to move. She shut her eyes briefly, as if summoning strength, before she continued.

"I thought a lot about things while I was at Maggie's. With Kehoe's sentencing coming up, I thought about what my life would have been like if he'd never entered the picture," she said hoarsely. "I thought a lot about what he'd cost me: a father and a mother, a loving home, a normal, secure, blessed existence."

"You're right. He took all that from you," Dylan agreed. He saw her elegant throat contract as she swallowed. She stepped closer. His heartbeat started to pound in his ears.

"He took more than that. He took you," she said shakily, even though her gaze was steady and fierce. "For twenty years of my life, he took you. I don't want to let him take anymore, Dylan."

For a moment, everything narrowed down to her large, entreating eyes, her beautiful, soft mouth, and the roar of his heart in his ears. She isn't going to run again.

"I don't want that, either," he admitted, steeling himself. "But it's not Kehoe's choice anymore. It's yours."

"I know that. Now. That's why I'm here. I'm sorry I left. I was just so confused. And I'm sorry that I said I didn't trust you. I'm sorry I didn't trust in us. I shouldn't let people like Sissy or Kehoe rule me, to believe that everything is potentially bad or ugly. Or wrong." She met his stare, clearly undone by the strength of her emotions. "Because you're beautiful to me, and it was wrong. It was so wrong of me to turn away from something so right because I was afraid—"

"Alice," he interrupted, wincing. Screw caution. He started to breech the distance between them.

"No, no let me finish," she said, sounding almost panicked. She impatiently wiped a single tear from her cheek. It was as if now that the damn had broken on her hesitancy, she was determined to get everything out in a rush. She swallowed thickly and met his stare.

"Remember how I told you that after I had that dream about Alan and me, and how I was running to dinner and he was right behind me? Such a common, mundane memory, and yet when he spoke to me, there was so much love." Another tear spilled own her cheek. "Or when I had that memory of playing hide-​and-​seek with Lynn, there was no fear. Nearly every second of my life must have been filled with happiness and trust and love.

"And then when I was here with you, I would think: How am I supposed to ever come to terms with the idea that I once was Addie Durand? I'm so different from her. I don't trust. I don't hope beyond the ordinary," she said shakily, touching her breast. "And everything about you, everything about us, was so extraordinary."

"Baby," he muttered gruffly. Her struggle had become unbearable to witness.

"No, it's okay," she assured, her face turning luminous. Tears brimmed in her eyes now. "Because that's when I realized."

"What?"

"That every night I spent with you, every hour, every minute . . . Addie must have been with me. Because the truth is, I've never been so trusting. I've never felt so loved, than when I was with you. And you realized that all along, didn't you? See . . ." She took a step toward him, her expression eager, like she was wild to make him understand. He felt like his heart was breaking a little, seeing her in that moment, bearing witness to her strength and her courage.

"With Lynn and with Alan—with my mother and father—I only had those tiny glimpses of what it was like. But with you, I feel it all the time. Addie could trust, so I can. Do you see? Despite everything. Despite Kehoe, and Cunningham and Stout, despite being ripped away from my family and all of this—" She gestured around the stables. "Despite all the years with Sissy, it's not too late," she said, reaching out and placing her hand on his chest. He winced in pleasure at her simple touch. "If you don't think it is, I mean," she added after a moment, studying his face anxiously. "I'm sorry that I hurt you by leaving. I wish I could make you understand, Dylan."

He reached and grabbed her hand. He pressed his mouth to the back of it. "I understand better than you think," he said. "I knew you trusted, and I knew at the same time you doubted that trust."

"I don't doubt anymore," she whispered, stepping closer. "That's why I came."

He touched her cheek, amazed all over again at how soft she was. How precious. For all those years, he'd sought her, and yet he'd really had no idea just how precious she was. He cradled her jaw.

"The ability to trust is granted only to those who are well loved," he said gruffly. "That's why I always said you should trust me. Because I don't think anyone could be loved as much as I love you."
Posted by arrangement with Berkley Books, a member of Penguin Group (USA) LLC, A Penguin Random House Company. Copyright © Beth Kery, 2015.

Giveaway:

Print copy of GLOW by Beth Kery
To enter Giveaway: Please complete the Rafflecopter form and Post a comment to this Q:

Have you ever struggled with intimacy issues?
Meet the Author: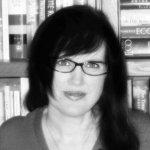 Beth is the New York Times and USA Today bestselling author of over thirty novels.
You may read more about Beth, her books, and upcoming projects at www.bethkery.com or on facebook.com/beth.kery