Today it is my pleasure to Welcome author
Mimi Jean Pamfiloff
to HJ!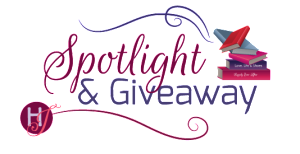 Hi Mimi and welcome to HJ! We're so excited to chat with you about your new release, Goddess of Forgetfulness

!


HELLO, ALL! THANK YOU FOR HAVING ME BACK!

Please summarize the book for the readers here: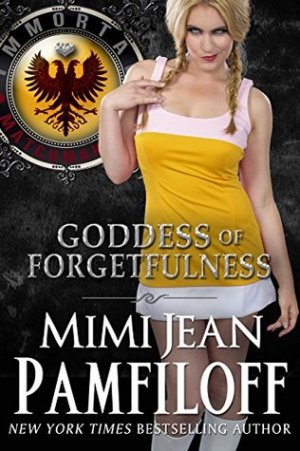 Imagine that it is impossible for people to remember you, your face or your name. How hard would it be to get a date let alone find a nice guy?
Now imagine the world is about to blow up unless you find Mr. Right, and you only have one week to do it.
Not good!
Now imagine you're down to the wire and think you may have found him but…OH NO! He's not at all what you had in mind.
That, in a nutshell, is the story of the GODDESS OF FORGETFULNESS.

What's your favorite line(s) from the book?:
Zac's fists trembled. "You lie."
"I am a merman. We never lie. Except on Wednesdays, as Cimil has decreed. Today, my friend, is Monday."
When you sat down to start this book, what was the biggest challenge you faced? What were you most excited about?
Ugh! The holidays. I don't recommend ever trying to write a book during the holidays for a January release. It never goes well. Too much fun to have. Too much to do. Impossible to focus.
That said, I so missed my gods, and sitting down to spent time with them is always such a treat!
Please tell us a little about the characters in your book. As you wrote your protagonist was there anything about them that surprised you?
Well, first there's the GODDESS OF FORGETFULNESS and, as you've guessed, her superpower is making people forget. Seems like a pretty lame ability, but that was the surprising part. Once I really sat down and thought about how critical forgetting is to our lives, it made her come to life.
Here's an example for you mothers out there. How many of you sort of, kind of forgot the pain of giving birth? I didn't forget it, but I certainly didn't remember the horror of it when I was saying to my hubby, "Let's have another!" I think forgetting is key to the survival of the human race.
I think that's what FORGETTY, her nickname, understands more than anyone. In order to live a full life, we have to be able to let things go, especially pain and anger. That's her job!
As for our hero, well…I can't tell you much since it's a surprise, but he is not who you think. He's a surprise for FORGETTY, too!
What have you learned about your own writing process/you as an author while writing this book?
Book #30! Woohoo!! I suppose with every book I write, I learn that I'm not Superwoman and can't make my body go faster even if I really want it to.

The First kiss…
With a snarl on her lips, she stepped off the platform, marched straight toward Mr. Blue Eyes, and stopped two feet in front of him.
"What are you doing?" he growled. "You have a show to put on."
"You," she pointed to his face, "will be silent."
He frowned in question.
She reached up and pulled his head to hers, planting a lingering kiss on his lips. To her surprise, it felt kind of good. Warm, soft, sensual lips. Very surprising.
She snapped her head back and pointed in his face. "Okay, soft lips, you will meet me at my hotel room after the event."
He cocked one dark brow. "Why would I do that?"
"Because if you do not, I will hunt you down, remove your beautiful smooth olive skin that seems to be well moisturized despite your rough manly exterior, and then I will dismember you, starting with that foul tongue."
Did any scene have you crying or laughing (or blushing) while writing it?
This scene made me giggle because it shows just how dysfunctional the gods are! In FORGETTY'S case, she can't travel without it going sideways on her! LOL.
"But what?" Acan prodded.
"Let's table the lecture for the moment. I'm on a plane and need you to guide the pilot through the landing before we run out of fuel."
Acan grumbled on the other end of the line. "Of course, sister. Put the pilot on the phone."
She reached for the call button, and the attendant, a young brunette, showed up immediately.
"Hi. This call is for the pilot." Forgetty held out her phone.
"Sorry, ma'am?"
"Look. I don't have time for this and neither do you. We're about to fall out of the sky, so I suggest you pass this call to the pilot."
The woman's face contorted.
"Bejeezus! Lady," Forgetty barked, "even you must've noticed we've circled the runway eleven times."
"Well," the attendant rubbed her forehead, "now that you mention it…"
"Good." Forgetty wiggled the phone at her. "Take it to the cockpit before we all end up on the evening news."
The woman snatched the device and scurried off.
"Good human."
After a few minutes, Forgetty felt the plane banking to the right, descending quickly.
She leaned back in her seat and whooshed out a breath. "Thank gods Acan knows how to land a 747."
If your book was optioned for a movie, what scene would you use for the audition of the main characters?
This is always the hardest question because of the spoilers! I guess I'd have to go with the opening scene when FORGETTY meets the man we all assume is the hero:
She lifted her chin and stepped forward—
"Ooph!" she grunted, unexpectedly colliding with something huge and solid. Suddenly, she was falling, her legs tangled with the other person's.
She landed on her back with a grunt, a very warm body on top of her.
"Get off me!" Forgetty screamed, realizing she was buried beneath a man-shaped mound of muscles wearing an "I heart DJ Whatsherface" T-shirt.
Yes, yes. She was DJ Whatsherface—the world's most anti-famous DJ, known for her addictive, hypnotically sexual spins as much as she was for everyone being unable to remember her. "Yeah! Let's go see…that lady. She's the best. I think?" Or, "I can't remember her name or what she looks like, but I know I really want to see her and forget her again! Woohoo!"
It's so weird being me, she thought quickly, taking notice of the offender's sky-blue eyes, with lavender flecks, boring down on her.
Wow. Her breath jammed into her lungs, which stuck in the inflated position.
"Well, well, well…who do we have here?" he said in a deep melodic voice, not the least bit concerned about having knocked her over or being on top of her.
I will have to vanquish him. But after the show.
"Remove yourself at once, you pesky man-critter," she snarled, "or I will hit you with something so powerfully vegetative, even your drool will have drool."
Still on top of her, the man slid his arms to her wrists and pinned her down. His crisp blue irises flickered to full-on lavender and then back again.
Huh? What was that? It must've been the stage lights.
"Now, now." He chuckled wickedly, seeming perfectly at home nestled between her thighs. "No need to be impolite. It was a simple mistake—for which, I forgive you. Just be more careful where you're walking next time."
Readers should read this book….
Because they like surprises with their romance and they really need a laugh.
What are you currently working on? What are your up-coming releases?
I am working on TWO books right now. One is a complete surprise (new series) and the other is SKINNY PANTS, Book #3 of the Happy Pants Café series. I'm so excited about both!! Ooh. Aah!
Later this year, I'll be releasing:
DIGGING A HOLE (Ohellno Series #3)
CHECK (Mr. Rook's Island #3)

Thanks for blogging at HJ!
Giveaway:

1 Goddess of Forgetfulness signed paperback + swag
To enter Giveaway: Please complete the Rafflecopter form and Post a comment to this Q:

If you were the Universe and had to choose a mate for the GODDESS OF FORGETFULNESS, who would you pick and why?
Excerpt from Goddess of Forgetfulness:
Forgetty stepped forward on the stage, staring out at the ocean of curious faces illumined by the lights behind her. She'd asked for the intro music to be shut off, the mic turned on, and the camera crew to film her so that everyone within the arena could see her on the big screens positioned above.
Hands shaking, she wiggled the mic from the stand. Please, Universe, let him be here. She cleared her throat and looked down at her lame outfit—some black leggings with green pot leaves and a sweatshirt with "DJ Who. Me?" on the front. Hopefully, her mate would see past the exterior. Yes, your only real worry should be how to handle the herd of men about to trample the stage.
"He-hello." She spoke into the microphone, her voice reverbing with an earsplitting shriek for the first few seconds. "I'm-I'm DJ Forgetty, which I'm sure you'll all forget in five point five seconds, but…" She looked down at her now bare feet. She'd had no reason to wear the heels after her dress had been ruined.
Be strong, Getty. You can do this.
She gulped hard. "So, this is really awkward, but I've never had a relationship or fallen in love. It pains me to admit it. Truly. But I'm afraid to love someone and then look into his eyes and know he doesn't remember me." She shrugged toward the ground. "So, you see, it's pointless to think I could have anything beyond one night with any male. But if there's any man out there who feels something genuine for me, something deep in his heart—love at first sight—well, I think I could be happy with that. It's more than I've ever expected."
Relief washed over her. She'd put herself out there and said her piece.
Slowly, she lifted her gaze back toward the crowd, preparing for what would come next.
What the fuck? Like a deer in headlights, the people stared, completely motionless. Not one man, or woman, moved toward the stage.
She tapped the microphone. Yes, it was on. What's happening? There didn't seem to be even one measly taker.
"Are you paying attention? Doesn't anyone feel anything?"
Crickets.
Excerpts. © Reprinted by permission. All rights reserved.


Book Info:
"FORGET ME! PLEASE!"
The Goddess of Forgetfulness has spent seventy thousand years wishing for a man to remember her for more than five seconds. But when her wish is finally granted, she's appalled. Távas is cocky, handsome, and seven feet of rude muscled man. He can't possibly be her mate! But all signs are pointing to yes. Okay, at least a strong maybe.
Is this some sort of cosmic dating error? She darn well hopes so.
Determined to discover the truth, she agrees to one date. Just one! But the night is about to reveal that his real identity is crazier and more alluring than she ever imagined.
Book Links: Amazon | B&N | iTunes | kobo | BAM |


Meet the Author: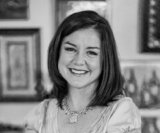 MIMI JEAN PAMFILOFF is a USA Today and New York Times bestselling romance author with over a million books sold worldwide. Although she obtained her MBA and worked for more than fifteen years in the corporate world, she believes that it's never too late to come out of the romance closet and follow your dream. Mimi lives with her Latin Lover hubby, two pirates-in-training (their boys), and the rat terrier duo, Snowflake and Mini Me, in Arizona. She hopes to make you laugh when you need it most and continues to pray daily that leather pants will make a big comeback for men.
Website | Facebook | Twitter |