Today it is my pleasure to Welcome author
Kelly Elliott
to HJ!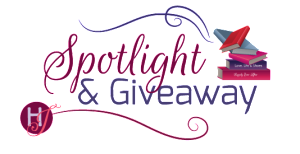 Hi Kelly and welcome to HJ! We're so excited to chat with you about your new release, Good Enough!

Hey y'all! Thanks for having me!

To start off, can you please tell us a little bit about this book?: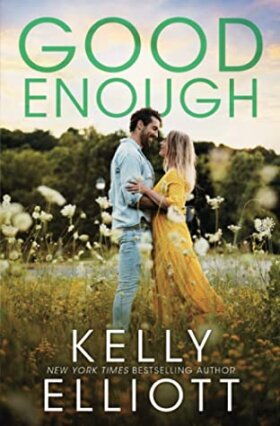 Good Enough is book three in my Meet Me in Montana series and can read as a stand alone, but I recommend reading each book in the series to truly get a true feeling for the family.
Good Enough follows the journey of Tanner Shaw (the youngest Shaw brother) and Timberlynn Holden. I love this story because it really focuses on how family and true love can heal. Writing this book I felt so connected to both Tanner and Timberlynn. It was a beautiful process writing it. I hope the reader feels the same when they read it!

Please share your favorite lines or quote(s) from this book:
It's a conversation between Tanner and Timberlynn. I love the flirty feel of it but it shows how truly romantic Tanner is. He made me swoon often in this book.

"People don't know this about me, but I'm a bit of a…"

"Romantic?" Timberlynn says with a grin.

"Hell no. I've never been accused of that before, and don't go startin' rumors with nonsense like that. I have a reputation to uphold."
What inspired this book?
I've wanted to write a story where the hero was the one who has to fight for the love of the heroine. Where he knows from the moment he first lays eyes on her that she is what he wants. What he needs. Timberlynn gives him a run for his money and I simply adore the two of them.
How did you 'get to know' your main characters? Did they ever surprise you?
They really didn't throw me any surprises since they have made appearances in previous books. I knew from the beginning when Tanner fell he was going to fall hard, so that was no surprise. Timberlynn I knew from the moment I typed her name in Always Enough she was going to be the lost one.
What was your favorite scene to write?
When they are at the cabin in the snow storm. It was filled with raw emotions and tenderness. I loved how patient, caring and attentive Tanner was to Timberlynn. Here is a little sneak peek –
She looked up at me and smiled and it felt like I forgot how to breathe for a moment. God, she truly was the most beautiful woman I had ever laid my eyes on.

I had to work at swallowing before I could make myself say anything. "You are…so beautiful."

Her cheeks turned bright pink. "I look like a mess."

I shook my head. "No, you're perfect."

She shyly looked back at the fire.

"I saw some ice cream in the refrigerator if you want dessert."

Slowly, she moved away from where she was sitting next to me and stood. She reached for me and I joined her. We faced each other and Timberlynn gave me the sexiest smile I'd ever seen. "I'd like dessert, but not the kind you eat."

My damn knees nearly buckled under me. "Timber, are you sure?"

The way her eyes sparkled, turning dark with desire, told me everything she couldn't seem to say. I cupped her face in my hands and stared into those beautiful eyes of hers. They looked so green, reminding me of the pastures here on the ranch in spring. The gold specks could be flowers sprinkled around the land.

"I'd be content to simply hold you in my arms tonight if that was all you wanted from me," I said.
What was the most difficult scene to write?
Probably the first scene in the book. It sets up Timberlynn's painful past and was hard to get down especially since it was the first thing I wrote. Here is a little sneak peek –
Why wasn't she getting up to come get me? I tried to run to him, but the strange lady held onto me tightly.

"It's okay, Timberlynn. It's okay."

She buried my face into her chest, and even at my young age, somehow I knew she was not telling me the truth. That nothing would be okay. It would never be okay again.
Would you say this book showcases your writing style or is it a departure for you?
It for sure showcases my writing style.
What do you want people to take away from reading this book?
That love truly can heal a broken past. That family is everything and forgiveness the key that unlocks the power to mend.
What are you currently working on? What other releases do you have planned?
Write now I'm writing The Butterfly Effect, which is book one of my new series coming out next year called Boggy Creek Valley. I'm so excited for this series. All new characters based in a small fictional town in New Hampshire.
Up next is Take Me Away, which comes out December 22! It is a complete stand alone novel in the Southern Bride series, but those who read Lucky in Love will recognize a few familiar characters!
Thanks for blogging at HJ!
Giveaway:

A signed paperback of Good Enough! Open internationally! Good luck!
To enter Giveaway: Please complete the Rafflecopter form and Post a comment to this Q:

If you were trapped in a cabin during a snowstorm, who would you want to be stuck with?
Excerpt from Good Enough:
Blayze soon appeared at my side and walked next to me as he carried in the rolls. "You sure are pretty," he said as he set the rolls on the table and faced me.

I couldn't help but laugh. He was a little Shaw in the making. "Why, thank you, kind sir."

Blayze jutted out his chest some. I could instantly picture a younger version of his father doing the same thing. Hell, any of the Shaw men. "I did have dibs on Kaylee, but Uncle Ty won her heart. You know, Uncle Tanner and Uncle Dirk both said they had dibs on you at the wedding."

That caused me to raise a brow. I ignored the way my stomach jumped a little at this bit of news. "Did they now?"

He nodded. "Yep. I heard them call it on ya. I'd like to go ahead and call dibs too."

I was positive my mouth was slacked open and my eyes were as wide as saucers.

Stella appeared out of nowhere, shaking her head. "Good Lord, boy. There's no calling dibs on a girl at any point in time."

"But, Uncle Tanner and…"

"Blayze…" Stella sternly warned. "A gentleman doesn't call dibs on a young lady. The boys were kidding, isn't that right, Timberlynn?"

My head jerked between the two. I wasn't sure if I should laugh, be angry, or maybe get a little excited. Both Tanner and Dirk were beyond good looking. I had to admit, it was a confidence boost for sure.

"Um…"

Stella tilted her head as she watched me.

I swallowed hard and said, "That…that is right. It most certainly will not win the heart of any woman…er … girl, um…to, ah…to have dibs called on her."

Blayze looked as if he was thinking that through. "Then I take my dibs back. So, does that mean I've got a better chance of winning your heart since they called dibs and I didn't?"

I shot a glance at Stella who was attempting to keep from laughing by covering her mouth with her hand.

"Well…" I said, trying to hide my own smile now as I tapped my fingers on my lips. "I think I might be a bit old for you, Blayze."

"I don't mind waiting."

Oh dear.

"You're too late, buddy," Tanner said as he walked up. I quickly looked over at him and felt my stomach drop. Those dimples…they made my knees feel weak. He stopped next to me, and I forced myself not to feel the heat from his body. "I do believe Miss Timberlynn is going to go horseback riding with me tomorrow morning so I can show her the ranch." He leaned down and whispered loud enough for me and Stella to hear. "I'm hoping she'll think it's a date."

Blayze furrowed his brows and asked, "When I got my horse and saddle from Santa, I was gonna ask her out, but you asked her out before me?"

Tanner looked over at me, waiting for me to answer.

Stella now had her hand over her mouth, her eyes darting back and forth between her son, grandson, and me. She found this humorous. What in the heck was I supposed to say? I looked at Stella once more for guidance. She simply jerked her chin toward Tanner. What was that supposed to mean?

"H-he did, Blayze, and I said…" Another look at Stella and she nodded ever so slightly. "Um, I said yes."

With a dramatic roll of his eyes, Blayze tossed his hands in the air and let them fall to his sides. "This is why I should have tossed my hat in earlier. I knew it."

"What in the world?" Stella said as I finally lost the battle and laughed. Tanner did as well, rustling Blayze's hair.

"Sorry, buddy. Maybe next time," Tanner said as he smiled at Blayze, then looked over at me and winked.

My stomach fluttered, and I pressed my hand against it. I swore my breath seemed to be caught in my chest.

"Oh, poor Brock and Lincoln," Stella said as she placed her hands on Blayze's shoulders and guided him back to the kitchen.

Tanner watched them leave and then faced me. "Sorry, it was either that or you'd be forced to go on a date with my six-year-old nephew."

Blayze would have been the safer option, I thought to myself. "He is…something else," I said as I followed Tanner back to the kitchen.

"You have no idea."

"We're not really going riding, are we?" I asked, peeking over at him.

He looked at me with a sexy smirk. And there went my stomach once again. "Of course we are. You already agreed to go with me. No take-backs at this house."

I tried not to smile. "It was under false pretense."

"If we don't go, Blayze will know. Then he'll think he can officially call dibs on you again."
Excerpt. © Reprinted by permission. All rights reserved.


Book Info:
The third novel in New York Times bestselling author Kelly Elliott's Meet Me in Montana series shows how family and true love can heal a broken past.
After her mother died in a car accident when she was only five, and her father was determined not to show any emotions toward his only daughter, Timberlynn longs for a normal family. What she hadn't planned on was finding that family in Hamilton, Montana—thousands of miles away from everything she's ever known in Atlanta, Georgia. She certainly didn't plan on falling for Tanner Shaw. A handsome, charming, cowboy who swept her off her feet the moment he looked at her with eyes the color of the Montana sky.
Tanner Shaw was lost and confused…living a life without purpose, traveling between one city to the next. With a longing desire for something he could not quite pinpoint, he heads back to his hometown in Montana to spend Christmas with his family and clear his clouded head. One look at Timberlynn standing in his family's kitchen, and his entire world is turned upside down. Or was it?
For once in his life, Tanner knew exactly what he wanted and was determined to prove to the only woman he had ever loved that what they shared was worth the risk. But winning Timberlynn Holden's heart wasn't going to be as easy as he thought. Can Tanner finally rope in the woman he loves, or will he be unable to help her mend her broken heart?
Book Links: Amazon |


Meet the Author:
Kelly Elliott is a New York Times and USA Today bestselling contemporary romance author. Her bestselling works include, Wanted, Broken, Lost Love, and Never Enough, to name a few.
Kelly lives in central Texas with her husband, Gus, her chocolate lab, four cats, and endless wildlife creatures. When she's not writing, Kelly enjoys reading and spending time with her family.
To find out more about Kelly and her books, you can find her through her website.
www.kellyelliottauthor.com
Website | Facebook | Twitter | Instagram | GoodReads |