Today it is my pleasure to Welcome USA Today Bestselling author
Caitlin Crews
to HJ!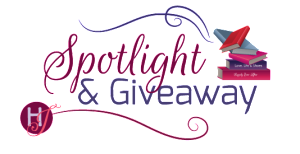 Hi Caitlin and welcome to HJ! We're so excited to chat with you about your new release, Greek's Last Redemption!

So great to be back!

Tell us about the book: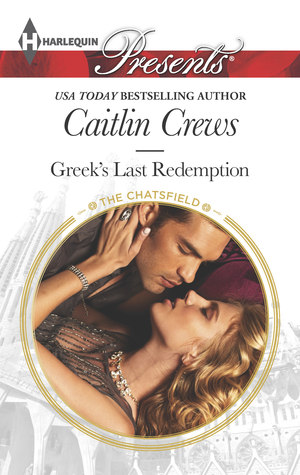 This the 13th book in the Harlequin Presents Chatsfield continuity series. It's about a marriage that fell apart for all the usual reasons: fear, failure to communicate, distrust. And it's about how Theo and Holly find their way back to each other despite all that…

What is the significance of the title: Greek's Last Redemption
This was the title I was given! If I'd had to choose, I'd have concentrated more on Holly's redemption than Theo's. She did something incredibly immature because she didn't know how to handle the intensity of her marriage, and ultimately, had the most growing up to do over the course of the book.

Please share the opening line of this book:
Theo Tsoukatos scowled when his office door swung open despite the fact he'd given strict orders that he wasn't to be disturbed. He expected his orders to be followed—and they usually were, because no one who worked for him enjoyed the consequences when they were not.

He was becoming more like his widely feared father by the day, he thought grimly.
Please share a few Fun facts about this book…
I've never been to Barcelona, so I depended on a thousand pictures and the help of some awesome friends and fans to write about it.
 I am now obsessed with Barcelona.
This book is a part of the overarching Chatsfield series, but can be read independently!
What first attracts your Hero to the Heroine and vice versa?
They fell in love at first sight and married in a whirlwind!
Now, some years and a lot of pain and misunderstanding later, it's time for them to get to know each other…

Without revealing too much, what is your favorite scene in the book?
There's a scene in club, and then some revelations that come after that I really loved. Because it was so angsty and painful! (I'd share a bit of it but I don't want to spoil it!) And I know that some readers have harsh feelings about the reaction to these reevaluations… but I thought it was all very messy and human. I like that these characters don't shy away from that.
What do you want people to take away from reading this book?
That you should really try talking to your partner before acting rashly. Ha!
What are you currently working on? What other releases do you have planned for 2015?
I'm currently working on a completely crazy post-apocalyptic, futuristic Viking thing that I love and is seriously just insane. But should be out this fall!
My releases this year are as follows:
As Caitlin Crews, I have Presents coming out in June, September (those two are a sheikh duet, Protecting the Desert Heir and Traded to the Desert Sheikh), and November (Unwrapping the Castelli Secret–the first in my duet about this smoldering Italian family with a sequel following in February 2016).
I'm also thrilled to be a part of the Forbidden series, coming out in serialized chunks this June. Maisey Yates, Kate Hewitt, and I are back with a second trilogy set in our Fifth Avenue world (but totally accessible if by some chance you haven't read the Fifth Avenue books!). All three books (The Billionaire's Intern, The Billionaire's Fantasy, and The Billionaire's Innocent) will come out in chunks during June, then will be available as full books in July. And the first chunk of each book will be free!
As Megan Crane, I have my very first motorcycle club/biker book coming out in August. Make You Burn is the first in a four part series featuring (amazing) books by Rachael Johns, Jackie Ashenden, and Maisey Yates. These books are dark and dirty and absolutely delicious!
I hope you enjoy them all!

Thanks for blogging at HJ!
Giveaway:

I'll send out three backlist books to three winners! Kindle or print (open internationally, but sometimes it takes me a while to get to the post office…).
To enter Giveaway: Please complete the Rafflecopter form and Post a comment to this Q:

Do you believe in love at first sight? Why / Why not?
Excerpt from Greek's Last Redemption:
He hardly saw the polished gold elevator that whisked him back down to the grand lobby. He barely noticed the hushed elegance, the well-dressed clientele, the tourists snapping photos of the marble floors and the inviting-looking bar, as he made his way toward the attached restaurant. Nor did he pause near the maître d'—he simply strode past the station in the entryway, his eyes scanning the room. An obviously awkward date, a boisterous family dinner. A collection of laughing older women, a set of weary-looking businessmen.
Until finally—finally—he saw her.
And that was when it occurred to him to stop. To think for a moment with his head, not the much louder part of him that was threatening to take him over the way it had the first time he'd looked up in a crowded place to see her sitting there, somehow radiant, as if light found her and clung to her of its own volition.
Before it was too late all over again.
Because she was so pretty. Still. Theo couldn't deny that and there was no particular reason that should have enraged him. And yet it did.
She looked smooth and edible in another one of those perfect little dresses that flattered her figure even as it made her look like a queen. Regal and cool and something like aristocratic, with her sweetly pointed chin propped in her delicate hand, her gaze focused out on the street beyond, and her other hand—the hand that still featured the two rings he'd put there himself, he noted, his temper beating in him like a very dark drum—toyed idly with the stem of her wineglass.
It reminded him—powerfully, almost painfully—of that too-bright afternoon on Santorini so many summers ago. He'd careened out of a strange woman's bed at noon and staggered out into the sunlight, as was typical for him. He hadn't headed to his family's villa for another lecture on his responsibilities from the exasperated father he'd stopped listening to years before, when the issue of the old man's character had been made abundantly clear. He'd walked up the hill to his favorite restaurant to charm the owner, one of his oldest friends, into plying him with good food to chase away the remains of another too-long, too-excessive night.
Instead, he'd found Holly, with her startled laughter and her bright, beckoning innocence, and his entire life had changed.
And she'd been sitting exactly like this.
Theo finally stopped moving then, right there in the busy aisle of the intimately lit restaurant, and forced himself to breathe. To think. To note that all of this was part of the little performance she was staging for his benefit—to achieve her own ends, at his continuing expense. She'd chosen to sit at one of the tables in the open windows over the busy, popular street, and Theo understood this was all part of her plan. Not simply to meet him in public, in a restaurant like their very first meeting a lifetime ago, but to do so while visible to the entire city of Barcelona, as if that might keep her safe.
She thought she was controlling this game. She thought she was controlling him.
It was in that moment that Theo decided to play. And to win.
He walked the rest of the way to her table and then slid into the seat across from her. He helped himself to her wine once he threw himself down, since they were dealing in echoes of the past. Why not do his part? He took a long pull from her glass, the way he would have back then, his mouth pressing against the small mark her glossy lips had left behind and then eyeing her over the rim.
He couldn't read her dark blue eyes tonight. He couldn't see her every last thought on her face the way he could have back then. Then again, given the way she'd played him, perhaps he'd never seen what he thought he had. It didn't matter, he told himself then. This was a new game, and this time, he knew from the start that he was playing it.
There would be no surprises here. Not this time.
"Kalispera, Holly," he said, and when she blinked at him, he got the distinct impression she'd known he was there the whole time, despite the fact she'd been looking in the other direction. From the moment he'd entered the restaurant, even. He stretched out his legs and was instantly aware of how she shifted, to keep her own out of his reach, as if even that mild a touch might set them both on fire. She wasn't wrong and that, too, added fuel to the anger inside of him. And to his determination to win this thing, no matter the cost. "You look well enough. Spending my money clearly suits you. Is that polite enough to start?"
Excerpts. © Reprinted by permission. All rights reserved.
Book Info:
Returning to the marriage bed
Waiting outside her estranged husband's lavish office, ready to demand a divorce, Holly Tsoukatos can't remember ever being so scared. Not even when she told Theo the words that destroyed their union.
Seeing Holly again, Theo hates how much he still desires her. If she wants to talk, he'll choose the venue: The Chatsfield, Barcelona, where they spent their honeymoon!
Being so close again is delicious torture. Holly might have fled their all-consuming chemistry once before, but this time, Theo won't let her run away so easily…
Welcome to The Chatsfield, Barcelona!
Book Links:

Meet the Author: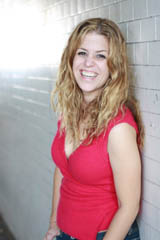 Caitlin Crews discovered her first romance novel at the age of twelve, in a bargain bin at the local five and dime. It involved swashbuckling pirates, grand adventures, a heroine with rustling skirts and a mind of her own, and a seriously mouthwatering and masterful hero. The book (the title of which remains lost in the mists of time) made a serious impression. Caitlin was immediately smitten with romances and romance heroes, to the detriment of her middle school social life. And so began her life-long love affair with romance novels, many of which she insists on keeping near her at all times, thus creating a fire hazard of love wherever she lives.