Today it is my pleasure to Welcome author
Terri Reed
to HJ!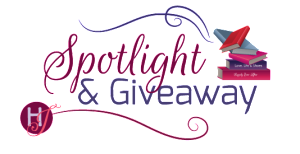 Hi Terri and welcome to HJ! We're so excited to chat with you about your new release, Guardian!

Hello, I'm so happy to be here today.

Please summarize the book for the readers here: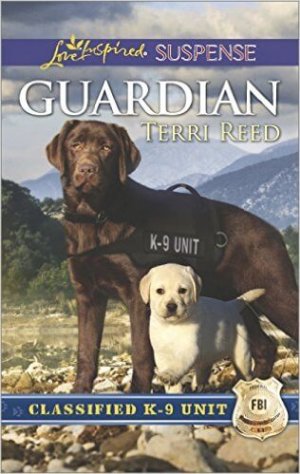 When widow Alicia Duncan witness a body dump in the river while fishing, she and her son become the killer's next targets. FBI Tactical K-9 agent Leo Gallagher and his water search and rescue dog, True, are sent to the wilds of Wyoming to discover if the dead body belongs to the woman who agreed to testify against a vicious crime syndicate. But Leo soon realizes the widow and her family need his protection and he and True will do everything in their power to keep them safe.

What's your favorite line(s) from the book?:
Why was she blushing? It wasn't that she didn't trust Agent Leo Gallagher, but the man was too handsome for words. And charming. So charming. She didn't want to admit it but she found him extremely attractive. And kind and protective. Also good with Charlie. All wonderful traits.
But he scared her in ways she didn't like.
She would not let herself form any attachment to the agent. She'd have to make sure to protect Charlie as well. The last thing either of them needed was another man to let them down. She'd had enough disappointment to last a lifetime. She wouldn't subject herself or her son to more.
When you sat down to start this book, what was the biggest challenge you faced? What were you most excited about?
The biggest challenge is always putting the pieces together of a continuity. There are six books in all with an overarching mystery that needed to be woven through while each book has its own suspenseful plot and romance.
I was most excited to learn about water search and rescue dogs. I'm a huge dog lover and am fascinated by the various ways dogs help in law enforcement, in the military and in our everyday lives.
Please tell us a little about the characters in your book. As you wrote your protagonist was there anything about them that surprised you?
Agent Leo Gallagher was a strong man with a harrowing background. There were things in his past that came out unexpectedly as I wrote the story. I love when that happens.
Alicia Duncan married young, believing she'd found her prince charming but ended up hurt and betrayed. Those wounds kept her from fully embracing life or allowing room for love again. It was a joy to write her dropping her guard and opening herself up to another chance at love.
What have you learned about your own writing process/you as an author while writing this book?
I learned that I struggle to move forward with the writing until I have done enough research to make the story plausible. I build my scenes on top of each other and if I skip something in the process it all comes tumbling down.

The First kiss…
She tightened her hold and laid her cheek on his shoulder. He kissed her forehead, breathing in the floral scent of her shampoo.
She titled her head up and pressed her lips against his. Sensations exploded through him, sending sparks through his veins, along his nerve endings. He deepened the kiss, reveling in the feel of her, the taste of her. She felt so good, so right, in his arms. Like they were meant for each other.
His mind clanged with warning bells that this was too much. He should release her and step away before they both got burned by the emotional fallout of giving in to their attraction.
Did any scene have you crying or laughing (or blushing) while writing it?
This little exchange made me smile as I wrote it. So often it's hard to really explore a romance during a suspenseful plot and I had the characters acknowledge it.
"I know the timing of this is a bit out of the ordinary," he said. "A whirlwind romance kind of thing."
She bit her lip to keep the joy bubbling up inside from bursting out. "A definite whirlwind. More like a tornado."
He grinned. "We didn't have a chance for the whole dinner and movies kind of thing…"
"Yeah, with the car chases, barn catching fire and all that…"
If your book was optioned for a movie, what scene would you use for the audition of the main characters?
This scene is would be a good one because the hero is trying to exercise control of the situation while at the same time the heroine is chaffing with the need to be independent.
"We should have stopped at the grocery store on the way back from town." Of course, having just been shot at had pushed everything else from her mind.
"Make a list," Leo said. "I'll call the grocery store with the order and have them deliver it."
She fought back a chuckle. "They don't deliver. That's a city thing."
"Then I'll call Chief Jarrett and ask him to have an officer go pick up the order and bring it out here."
"You have a solution for everything, don't you, Agent Gallagher?" The man liked to problem-solve.
He grinned. "I try. What else can I help you with?"
She watched Charlie and River playing with a dishrag Dad had given them.
"The vacuuming, the dusting, the toilets." She rattled off all the household chores that were waiting for attention. He'd no doubt leave those to her.
Readers should read this book….
Because it's an exciting read with wonderful characters who will touch their hearts. The whole series is well-developed and the overarching mystery will captivate readers attention.

What are you currently working on? What are your up-coming releases?
Currently I'm working on book 1 of the 2018 continuity series for Love Inspired Suspense. This series revolves around a fictional military base in Texas and the Military Working Dogs who serve our country. There's a serial killer on the loose and the dogs and their handlers must bring the villain to justice before more victims fall.
Upcoming this Christmas I have a novella set in the same Classified K-9 Unit as Guardian. this is a two in one collection with Lenora Worth. My novella features an accelerant detecting dog and his handsome handler who protect a witness to arson while trying to keep Christmas from going up in smoke.
Thanks for blogging at HJ!
Giveaway:

One signed copy of Guardian, some chocolate, a journal and body lotion.
To enter Giveaway: Please complete the Rafflecopter form and Post a comment to this Q:

If you had two weeks of vacation to go anywhere you wanted and expenses weren't an issue, where would you go?
Excerpt from Guardian:
The sound of a powerboat echoed off the walls of the stone cliffs rising up on the far side of the river. A boat, traveling downstream, rounded the bend into the mouth of the canyon. Alicia didn't pay the noise any attention as she gathered their fishing gear.
The motor sputtered to a halt. Silence echoed off the walls of stone. She glanced up to see a sleek, fiberglass sport boat floating in the middle of the river.
That was a little odd. The boat looked more like one used for waterskiing, not fishing.
A large man lifted a slim woman into his arms. Her head fell back, her long red hair cascaded in loose waves over the side of the boat and her arms hung limp at her sides. Was she asleep?
At this distance, about the length of a football field, Alicia couldn't tell. She frowned as her pulse sped up. What was he doing with the woman?
Without hesitation the man tossed the woman into the water. Her body splashed and then disappeared beneath the surface.
Alicia gasped and held her breath. Unwilling to believe what she'd just seen, she prayed the woman would come bursting to the surface. She didn't.
Shock punched Alicia in the stomach. She took a deep breath, and then another. She'd just witnessed a murder. Or rather, the woman was probably already dead and the man was disposing of her body.
A cold shiver of fear slithered down Alicia's spine. She glanced at Charlie, who studied a bug crawling on a nearby rock, and was grateful to realize he hadn't witnessed the horrifying scene.
When she returned her gaze to the boat, the killer shaded his eyes and locked his gaze on hers.
"Oh, no," Alicia breathed out in a panic.
The powerboat's engine roared to life, spurring Alicia into action. Her and Charlie's only chance was to get to the shelter of the forest along the riverbank and make their way to the marina, about a half mile away. She knew this part of the river like the back of her hand. She and her school friends had spent almost every summer day along the shores of the Blackthorn River.
Excerpts. © Reprinted by permission. All rights reserved.

Book Info:
PROTECTING THE SINGLE MOM
When a fellow FBI agent is kidnapped and a protected witness
vanishes, Leo Gallagher will stop at nothing to find them both. So when
he discovers a link between the case and a single mother in Wyoming,
Leo and his trusty K-9 partner rush to question Alicia Duncan. Could
she be the key to locating the missing persons? Not if a killer has
anything to say about it. Someone is determined to keep Alicia from
talking, so Leo and his chocolate Lab must keep her and her little boy
safe on their family ranch. With danger lurking around every corner,
Leo must work overtime to not lose another person who's
important to him.
Classified K-9 Unit:
These lawmen solve the toughest cases with the help
of their brave canine partners
Meet the Author: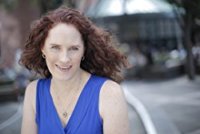 Terri Reed's romance and romantic suspense novels have appeared on Publisher's Weekly top 25, Nielsen's Bookscan top 100 and featured in USA Today, Christian Fiction Magazine and Romantic Times Magazine, finaled in RWA's RITA contest, National Reader's Choice Award contest, ACFW's The Carol Award contest. Contact Terri @ www.terrireed.com or P.O. Box 19555 Portland, OR 97224
Website | Facebook |