Today it is my pleasure to welcome USA Today bestselling romance author
Cari Quinn
to HJ!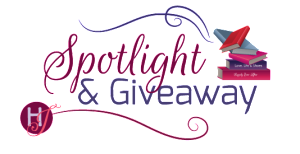 Hello! Thanks so much for having me today!
If you had a warning label, what would yours read? Why? 🙂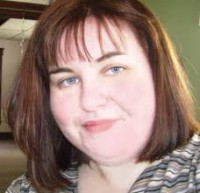 Caution: Pass the caffeine and chocolate, then back slowly away.
I like my caffeine and sweets, what can I say? 😉
Would you rather…be invisible or be able to read minds? Why?
Hmm. This is a tough one and there are pros and cons to both. I'll go with read minds, though I have a feeling that could be more trouble than its worth! But who hasn't been curious what other people are thinking from time to time?
Let's talk about your newest release: Guarding His Heart, book 2 in the Deuces Wild series
If you had to summarize the book for the readers here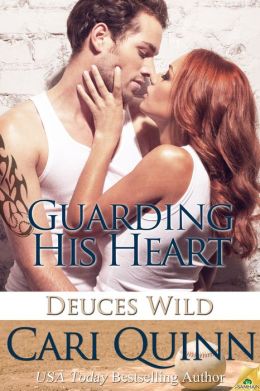 Guarding His Heart is about two lifelong friends that aren't…anymore. But that's what happens when a guy tells you your boyfriend is cheating AND happens to be the man you've had a crush on since you were kids, even if he left town to become a big shot baseball player and never contacted you. Now Cass's cheating ex is out of the picture and Jax is determined to prove to Cass that he's not the man she thought he is…he's so much more.
Please tell us about the characters in your book?
Jax Wilder is back in his hometown and newly reacquainted with his childhood best friend, Chase, and happy to be starting a bodyguard business with him, Deuces Wild. He's not as happy that Chase's sister, Cass, doesn't seem to want to spend a minute in his company – which becomes a problem when she's dealing with a stalker and he's dealing with a need for her he can't deny any longer.
As you wrote your protagonist was there anything about them that surprised you?
Oh, definitely! That always happens. My characters like to do their own thing. Jax devolped a sexy cocky streak that surprised me in the best way. And Cass…she turned out to have a lot of backbone, which I loved.
What scene did you most enjoy writing? Why?
Tough question! I really loved writing this book. But I'd have to say the book club scene was one of the most fun to write, because Jax really knows how to get under Cass's skin…
"Cass?" Sondra, her book club leader, leaned forward and tapped her pen on the coffee table. "You with us tonight or what? If you haven't read the scene in Fifty yet, go ahead and say so. There's no judgment here."

Cass hadn't read any of the book yet. She'd been so busy with work and Jax and her stalker and thinking about Jax…common theme there. If she hadn't been feeling guilty enough about not telling him about the interior door security breach, now she was starting to think she'd overreacted to his little speech last week. Maybe he really did have some sort of feelings in her direction other than a desire to serve and protect. He'd proven he cared time and time again. Although when he'd had her bent over his bike, he definitely hadn't been trying to take care of her.

She fought a smile. Well, all right, so yes, he had. In his own inimitable style.

Perhaps he wanted more and didn't know how to ask for it. She'd been so on edge lately that she went over the top at the slightest provocation. She should give him another chance. Offer an apology of her own and see if they could talk things out.

Or fuck things out; she wasn't terribly choosy.

"Earth to Cass." Sondra tapped her copy of the book on the table. "Are you in distress?"

Yes, I am. I miss his laughter. His teasing. His dirty talk. His tongue. His cock.

She swallowed the stream of responses and plastered on a bland smile, preparing to answer. Then she looked up and choked on her next breath.

"Evening, ladies." Jax strolled into the room, wearing only a pair of unbuttoned faded jeans that clung almost obscenely to his long, muscled thighs. He carted a tray of beverages. "Who's thirsty?"

A chorus of eager replies drowned out the pound of her heart, but it sure didn't abate the quick flutter in her chest as he walked around dispensing sodas and iced tea. His tatted back and torso were slightly wet, as if he'd misted himself with water before strolling into the room.

She so wouldn't put it past him.
What scene was the hardest to write? Why?
Since I love writing playful, sexy stories, I always enjoy that moment of connection right before a couple gets naked for the first time. Even if in this case, only one of them does. But I can say this much – Cass definitely ends up satisfied by the end of this scene. 😉 Here's a little taste…
Okay, you win." Cass gave him another smile, sultrier now. Her belly was jumping like it was full of sparking live wires, but he'd never know. "It turns out that I've been really tense lately." She took a step forward and walked her fingers up his tight abs, suddenly hungry to see all the ripped flesh under his snug T-shirt. "Maybe you can help me out with that?"

Jax stared at her so long that her throat closed. Oh man, had she read this all wrong? Was he really not into this at all? Maybe he just saw her as Chase's annoying brat of a sister. Fun to tease, but not sexual material. Not someone he wanted to…be with, even for an hour or two.

In the humming silence between them, moans sounded from the TV, followed by the unmistakable sounds of flesh slapping together, hot and slick. A trickle of moisture slipped down Cass's thighs and she fisted her hand against Jason's tensed stomach. He'd turned into stone, silent and unresponsive.

Message received.

A bubble of hysterical laughter threatened to escape. Oh God, she'd been turned down by one of the town's biggest manwhores. He didn't turn anyone down. Except her.

"Okay, then," she said shakily, casting her gaze around the room so she didn't have to look at his face. To see the rejection there. "If you don't mind, I'd like a few moments alo—"

"Like hell." He cupped her shoulders in his massive hands and drew her up to her tiptoes, allowing her one frantic moment to glimpse the drowning heat in his eyes. His cheeks were flushed and a bead of perspiration clung to his temple. He looked like he'd fought a war…and lost.

She understood the feeling.

"You want this?" His voice was a rumble of sound, skating over nerve endings already edgy with arousal.

Normally she had an answer for everything. But now, when it mattered most that she take control and show that she knew exactly what she wanted, she couldn't do anything but nod.

"Remember that," he rasped. "You came to me, Cass."

Before she could puzzle out what he meant, he slanted his mouth over hers.
Who would you cast in the role of your characters if your book was optioned for a movie?
For Jax, I'd have to say Bradley Cooper. He has that charming, devil may care thing going on. For Cass, maybe a young Nicole Kidman. Very classy with that mischief in her eyes.
If you could have given your characters one piece of advice before the opening pages of the book, what would it be and why?
Warning–a motorcycle is a dangerous piece of machinery, not a surface on which to get horizontal. Or…vertical. 😉
What are you currently working on? What other releases so you have planned for 2014?
I'm working on a bunch of things! Taryn Elliott and I just released Rocked, the first full book in our Lost in Oblivion rockstar series, and there will be a novella and another full length book in that series out before the end of the year. In August, Proving His Worth, the 3rd book in the Deuces Wild series will release. Then in December, the followup to Dirty Deceptions, Drawn Deep is releasing. Along with that, I'm planning a novella and a novel in my Tapped Out NA MMA series, plus a novella for Craig from Tempting His Best Friend that released from Entangled Publishing, as well as the fourth book in the Love Required series, which is Bryan and Jill's story. LOTS ahead! 🙂
Thanks for blogging at HJ!
Giveaway:

TWO random winners will win an ebook copy of Protecting His Assets

, book 1 in the Deuces Wild series!
To enter Giveaway: Please complete the Rafflecopter form and Post a comment to this Q:

What's your favorite thing to do outside on hot summer nights? Cass and Jax have some fun, sexy ideas in Guarding His Heart. 😉 Feel free to get as wild as you'd like!
Excerpt
Cass shed her raincoat and let it slouch behind her, then pushed her massive glasses on top of her head. The virulent purple smudges under her startlingly green eyes grabbed his attention first, but the tension pinching her generous lips followed a close second. "I'm here on official business and I didn't want anyone in town to know."

"Official business, hmm?" Another niggle of worry chilled Jax's spine. "And somehow people would realize that if you weren't suitably disguised? You do realize your brother owns this agency. I don't think it would be out of the realm for you to visit him without calling the Feds."

"Chase isn't here right now, remember?"

How could he forget? Jax had been on his own for a good part of the first five months of their bodyguard agency, though they'd brought Sterling on board part-time after the first of the year. Very part-time at first, because their, ahem, current lack of business hadn't exactly necessitated lots of help. But they had picked up a few clients, some long-term, some short, and Sterling had proven himself adept at pounding the pavement in getting the word out about their agency. Being a bodyguard wasn't the easiest job to advertise. It wasn't as if they could hang up a sign somewhere that anyone with a stalker should call them.

That hadn't worked at all.

"No, but I am. You think people would think it's that strange that you'd stop in to say hello to an old friend?"
Cass's eye roll didn't make him feel confident she viewed him that way. Old annoyance, maybe. Old nuisance. He wasn't sure how he'd gotten slotted in that particular category in her mind, but he didn't like it one bit.

Oh, who the hell was he kidding? He knew exactly when she'd pegged him that way, at least for good. It had happened last summer when he'd been the bearer of bad news and informed her that her piece of shit boyfriend liked to stick his tongue in other women's mouths. Since then, Cass had acted like he was two steps up from a communicable disease, and that was only because she hadn't had her flu shot. Otherwise he and the disease would've been running dead even.
"I might say hello to you, but I'd do it when you swaggered into my shop on your daily ice cream run. Why would I bother to come here to speed up the process?" she asked, proving his point.

"Swaggered? I don't swagger." He wanted to be offended but it was hard to be when she looked so damn tired. She was always pale but right now the white curtains had more pigment than she did. She was practically translucent. "And I also don't stop by every day."

"Yes you do." She sounded smug. "Ever since I hooked you with those Moose Tracks…"

The Moose Tracks ice cream was pretty good, he had to admit, but that wasn't why he stopped by often enough for her to tease him about it. Though it was a handy excuse.

Too bad he was hooked on something—someone—else who happened to be smirking at him with those slick pink lips and making him wish he'd worn looser jeans. Wish he owned looser jeans, because seriously, good fucking hell.
"You know me and my ice cream." He played it off because it wasn't as if he could tell the truth.

The only way ice cream could interest me as much as you is if you were naked and writhing in a vat of it.

"I do. And if you help me out, I'll give you a lifetime supply, on the house. As long as you keep this between us for now."

Curiouser and curiouser. "Help worthy of a lifetime's supply of ice cream?" He wondered what she'd say if he suggested a non-traditional serving cup.
Book Info:
To protect her, he'll have to cover the bases—first, second, third, and all the way home.
Deuces Wild, Book 2
Cassidy Dixon isn't about to let her overprotective big brother know she has a stalker problem. But when she turns to his bodyguard agency partner, former MLB player Jax Wilder, she realizes she's made an even bigger mistake.
Jax is even more overbearing, and soon he's getting too close for comfort—as in panty-melting close. Heat is the last thing she needs in her under-siege ice cream shop—until hot tempers explode into the best angry sex of her life.
For once, the last thing on Jax's morning-after mind is escape. He's wanted Chase's little sister too long not to make a move when opportunity strikes. He knows the reasons why she lives a careful life, and he's ready to be the man she needs. If only she'd stop trying to get away…
Certain Jax feels guilty for sampling forbidden, way-too-sheltered fruit, Cassidy sets out to prove that she's not as innocent and inexperienced as he thinks. She never expected him to rise to the challenge…or to be ready to risk everything to keep her safe.
Warning: Contains an overworked bodyguard who is juggling a stalker and a woman desperate to unleash her wilder side. This hero knows how to ride…to the rescue and a motorcycle, among other things. Beware of curve balls and acts of spontaneous outdoor sex.
Book Links:
Author Bio
Usa Today bestselling author Cari Quinn saves the world one Photoshop file at a time in her job as a graphic designer. At night, she writes sexy romance, drinks a lot of coffee and plays her music way too loud. When she's not scribbling furiously, she's watching men's college basketball, reading excellent books and causing trouble. Sometimes simultaneously.
Visit Cari at www.cariquinn.com to sign up for her brand new newsletter, or drop her a line at: cariquinnauthor@gmail.com.
If you enjoy a little colorful fun, please join my Facebook reader group with Taryn Elliott, The Word Wenches.
Website | Facebook | Twitter |