Today it is my pleasure to Welcome author
Deborah Fletcher Mello
to HJ!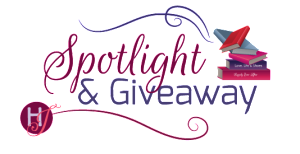 Hi Deborah and welcome to HJ! We're so excited to chat with you about your new release, Guilty Pleasures!

Hello! And thank you so much for having me! I'm excited to be back again!

Please summarize the book for the readers here: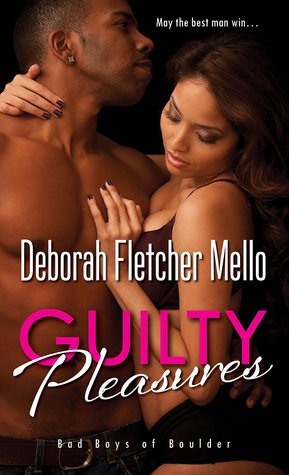 Guilty Pleasures is the story of twin brothers in love with the same woman; and that woman in love with both men! It's a complicated love triangle, of sorts!
Former NBA star Alexander Barrett who has kicked his professional career into second gear with the grand opening of his new multimillion-dollar athletic center. He's at the top of his game in his professional life but not so much in his personal life. On opening day, Alexander meets new hire, Sarai Montri. Sarai is a personal trainer who is looking to expand on her professional portfolio. She's intelligent, beautiful and she arrives in Boulder, Colorado with a big secret!
When Alexander's estranged twin brother, Zachary Barrett, a MMA title-holder comes home from Thailand wanting his brother to train him for his next title fight, the two men take sibling rivalry to a whole other level.

Please share the opening lines of this book:
Alexander Barrett grinned as the blond, blue-eyed newscaster slowly brushed a manicured hand across his broad chest, neatening his shirt. The gesture was flirtatious as she batted the length of her false eyelashes at him.
"Can't have you looking shabby, Mr. Barrett," Pam Lawry purred, her deep alto voice dropping to a loud whisper. She tapped her nails against the embroidered logo on his cotton polo.
Please share a few Fun facts about this book…
My youngest son was my technical adviser on this book! He has studied martial arts since he was six years old and trained for many years to be a MMA fighter. I have much appreciation for the sport!
Thailand is one of my favorite places in the whole wide world. I'm obsessed with Thai everything, especially the food! I'd eat good Chicken Pad Thai every day if I could!
I actually wrote three versions of this book before I finally had one that I really loved! I'm hoping to salvage the writing from the other two sometime down the road!
Please tell us a little about the characters in your book. As you wrote your protagonist was there anything about them that surprised you?
Twenty-nine years old, Zachary Barrett is a former NBA star, a renowned personal trainer and a successful business entrepreneur. A twin, he's the more conservative brother, unwilling to take any unnecessary risk. He can sometimes come across a tad rigid but he has a keen sense of humor and is a bit of a jokester. He's six feet plus a few inches tall with a solid, athletic build, a Hershey's chocolate complexion, chiseled features, and haunting baby blue eyes.
Sarai Montri is twenty-seven years old and a former Miss Thailand beauty queen. She's small in stature and some mistake her quiet demeanor for timidity but the Asian beauty is anything but reticent. She's a miniature powerhouse and her confidence is reflected in her carefree nature and intellect. Sarai is an exotic beauty with dark, lush waves, a French-vanilla complexion, and a piercing black gaze.
As I wrote their story it took me a few minutes to discover who they were and what I liked about them. I have to honestly say that everything about the two of them together surprised me! They were nothing at all like I initially imagined them being.
If your book was optioned for a movie, what scene would you use for the audition of the main characters and why?
There is this scene where Alexander and Sarai are having lunch. They are still getting to know each other and we are starting to get more of their personalities. They have this undeniable attraction and are verbalizing their growing feelings for each other for the first time. It would be a great audition scene to gage character chemistry.
"I don't think Dan was joking," Sarai said. She pulled a forkful of lobster ravioli in a sage butter sauce past her thin lips. "Have any other women at the gym had to sign disclaimers to date you?"
Alexander gave her a wry smile. "I haven't dated any of the women at the gym."
"Not even the brunette at the concession stand?"
He laughed. "I don't know how that rumor got started! But no, I have never dated her."
"To hear her tell it you two are well acquainted."
"Don't pay any attention to what she tells you. I assure you much of it has been greatly embellished."
Sarai grinned. "How greatly? Because she spoke quite favorably about you." She gestured with both her hands, holding them about a foot apart. Her eyebrows were raised. Her expression was teasing.
Alexander laughed heartily, a gut-deep rumble that brought tears to his eyes. When he finally caught his breath, his head waved from side to side. "Do you women really sit around talking about us men like that?"
"Women talk the same way men talk. And you know how you men do sometimes."
He nodded, his grin still canyon deep. "I personally don't do those kinds of things but I know some men who do."
She giggled. "Okay, if you say so!"
His eyes danced across her face. "I was worried about us," he said, his tone dropping an octave. "I thought I'd done something last night that might have upset or offended you. You seemed out of sorts when you left my house."
Sarai sat back in her seat, folding her hands atop the table. "You had me out of sorts. I had to wrap my mind around what I was feeling."
"And what were you feeling?"
She hesitated for a quick moment, her eyes skating back and forth as she stared down at her plate. She hadn't anticipated his questions, and the moment suddenly had her nervous. When she lifted her gaze back to his face, he was studying her intently, anxiously awaiting her response.
She took a deep inhale of air and blew the warm breath out slowly. She chose her words carefully. "You had me excited, Alex. When you kissed me I hadn't expected to feel as intensely about you as I found myself feeling. I wanted to stay. I wanted to make love to you and if I had, I know that it would have been an incredible night."
"And that would have been a bad thing?"
"It wouldn't have been the right thing. I don't want just one night of great sex. I really don't do hookups. And you and I still don't know each other well enough yet for it to be anything more than that. But I want more," she said as she met his gaze evenly.
Still staring at her, Alexander reflected on her statement. I want more. When he'd repeated every word she'd spoken in his head at least a dozen times, he finally nodded his understanding. I want more.
What do you want people to take away from reading this book?
I just hope readers LOVE the beauty of the romance that grows between my characters. Culturally, my characters are very different. Alexander is African-American and Sarai is Asian. Finding their way to happily ever after comes with a learning curve for both.
What are you currently working on? What other releases do you have planned for 2016?
– What are you currently working on? What other releases so you have planned for 2016?
I've just recently dotted the last "i" and crossed the final "t" on the second book in the Bad Boys of Boulder series. It is twin brother Zachary's story and it was really hard for me to write but I loved the final product. I'll be starting the next book in my Harlequin Boudreaux family series next.
And this year, besides the two books in the Bad Boys series, I'll have another Stallion family romance, A Stallion's Touch coming in October.

Thanks for blogging at HJ!
Giveaway:

Print copy of GUILTY PLEASURES by Deborah Fletcher Mello
To enter Giveaway: Please complete the Rafflecopter form and Post a comment to this Q:

Kenzie is Asian, born and raised in Thailand and the cultural mores in her country are very different from here in the United States. Alexander has a difficult time adjusting but he does so out of respect for Kenzie and her father. Have you ever had to make some changes in your behavior for a relationship?
Excerpt from Guilty Pleasures:
Alexander's kinship to mixed martial artist Zachary "The Hammer" Barrett was well-known in their Boulder community and worldwide with sports enthusiasts. With three world-title belts to his name, Zachary was the poster child for product endorsements, and as the current world heavyweight champion, always in demand. The two were fraternal twins, Zachary older than Alexander by mere minutes. Despite their similar features, telling them apart had been easy, with Alexander's eyes a vibrant shade of ocean blue, his brother's steel gray. Since they'd been knee high, the two had both been highly competitive with each other. It hadn't helped that their father had often pitted one against the other, believing their sibling rivalry was a good thing.
But rivalry had felt like betrayal when Zachary had married Felicia Wells. Felicia had been Alexander's college sweetheart, the woman he had planned to spend forever with. The two had been inseparable, until she met his brother, and then everything between them had changed.
Felicia had fallen for Zachary's bad-boy personality. Zachary was more laid back and impetuous than his brother, trouble following him everywhere he turned. Alexander was the more conservative twin, rarely willing to take any unnecessary risk. His no-nonsense demeanor could be a touch rigid, and he second-guessed each step. Zachary would act on impulse, rarely considering the consequences of his actions. And he hadn't been thinking when he seduced his brother's girlfriend.
The announcement that Zachary and Felicia were engaged came right after graduation. Barely two weeks later had the two walking gleefully down the aisle. No one had been more surprised by his brother marrying his girl than Alexander. He'd been devastated, his heart splintered beyond measure. The two brothers hadn't had a full conversation since.
Months later, Zachary and his new bride had moved, with his pursuing the dreams that had eventually made him a household name in the sporting world. The distance between him and his family had only been rivaled by the miles from Colorado to Thailand. Too many years had passed since, to count. And now someone was saying Zachary was coming back, intent on thrusting himself into Alexander's life.
Alexander shook the thoughts from his head as he focused his attention on the crowd that was beginning to gather in the mezzanine for the ceremony. Colorado's elite, his former teammates, professional and amateur athletes across multiple sports fields, family and friends had all come to support him. The magnitude of that was overwhelming.
His eyes were suddenly drawn to a young Asian woman who stood alone, her hands folded pristinely in front of her. She was a beauty with a head of dark, lush waves that fell to her mid back. Her complexion was a few shades warmer than French vanilla, and her cheeks were flushed a pale shade of summer peach. She was petite in stature, and he was suddenly reminded of the tiny Mothra fairies from the classic Godzilla movies. But she exuded an air of attitude that made him think what seemed like timidity actually belied her true strength. As if she sensed him staring, she suddenly lifted her eyes, their gazes connecting. She stared, appraising him from head to toe, and when it seemed as if he'd passed her approval, she smiled, the wealth of it shimmering in her dark stare. Alexander felt himself smiling back, his own grin running from ear to ear. Feeling slightly foolish and a tad off sides, he tossed a look over his shoulder and around the room to ensure no one had been watching, and when he did, she laughed.
His curiosity was further piqued when his human resources director moved to her side. There was just a brief moment before she pulled her gaze from his, allowing herself to be drawn into conversation. The two stood engaged for a good few minutes before she finally shook the man's hand and moved off in the opposite direction. Before disappearing, she tossed Alexander one last look over her shoulder, that beautiful smile still lighting up her face.
Excerpt. © Reprinted by permission. All rights reserved.

Book Info:
Former NBA star Alexander Barrett has slam dunked his career into second gear with the grand opening of his hot new gym in Boulder, Colorado. But his excitement is tempered when his estranged twin brother, MMA title holder Zachary "The Hammer" Barrett returns home from Thailand. Alex has never forgiven Zach for marrying his college sweetheart. And while they're now divorced, his bitterness lingers.
Zach hoped to re-connect with his brother, but when his personal assistant and trainer, Sarai Montri, arrives, their rivalry is soon reignited. Highly educated, not to mention gorgeous, the former Miss Thailand captivates Alex for the first time since his heartbreak. But Sarai's devotion to Zach only stirs up the past. Will the brothers' competitive natures tear them apart once more–with Sarai caught in the middle?
Book Links:


Meet the Author: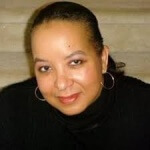 Writing since she was thirteen-years-old, Deborah Fletcher Mello can't imagine herself doing anything else. Her first romance novel earned her a 2004 Romance Slam Jam nomination for Best New Author. In 2005, she received Book of the Year and Favorite Heroine nominations, and won a Romantic Times Reviewer's Choice Award in 2009. In 2014, Craving Temptation was selected as one of the Best Romance Books by Publishers Weekly. Born and raised in Connecticut, Deborah now maintains base camp in North Carolina, but considers home to be wherever the moment moves her.
Social media
Blog: http://www.deborahmello.blogspot.com/
YouTube: http://www.youtube.com/user/TheDeborahMello
Twitter: https://twitter.com/DebbMelloWrites
Facebook: https://www.facebook.com/DeborahFletcherMello
Instagram: http://instagram.com/debbmellowrites
Pinterest: www.pinterest.com/debbymello