Today it is my pleasure to welcome romance author 

Tory Cates

to HJ!
Hi Tory Welcome to HJ!
What would you say are the defining characteristic of your novels?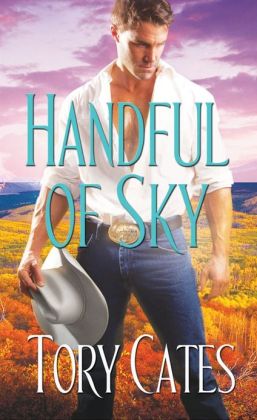 My "Love in the West" series is defined by my deep and abiding love of the land I came of age in—New Mexico and Texas—and of the heroic nature of the men and women who tamed and still populate it.
5 best things about being a writer?
1. Working in my pajamas
2. Following my own interests and passions in what I work on
3. Being able to share those passions with readers
4. As an introvert who discovered very early on that prolonged social contact tends to make me crazy, I deeply appreciate the freedom to work alone and..
5…. Create exactly the kind of characters I most want to spend my time with.
If you were a heroine in a book, your character would be – The girl next door, the damsel in distress, Kick-butt take charge heroine or the aloof ice queen and why?
Gads, I hope that if I were a character in a novel that my creator wouldn't be limited to such two-dimensional stereotypes. It's the conflicts and inconsistencies that make characters human and interesting. I would be both reclusive and brash; hesitant and impulsive; an occasionally timid soul who has been known to kick some major ass on behalf of her child, friends, sisters, and any underdog she encounters.
What are you currently working on? What other releases do you have planned for 2013 into 2014?
I am beyond thrilled that Simon and Schuster will be releasing all five of my "Love in the West" novels beginning with "Handful of Sky." "Sky" will be followed by "Cloudwaltzer," "Different Dreams," "Where Aspens Quake," and "A High Hard Land."
Where can readers get in touch with you?
PocketPublicity@simonandschuster.com
Let's talk about your newest release: HANDFUL OF SKY
If you had to summarize the book for the readers here…
"Handful of Sky" grew out of my love of rodeos. (And cowboys!) I was introduced to this exciting, very male world when I set out originally to publish a photo book about the fascinating sub-cultures that surround each different type of rodeo. Whether it be mainstream, African-American, Native-American, womens, kids, police or prison rodeo, each one was unique. My title came from the day when I was photographing a bronc rider who when I heard the instructor tell his students who are only allowed to hold on with one hand, to reach up with the free hand and grab "a handful of sky."
I wanted to tell the story of a woman, Shallie Larkin, who has had to make herself tough and invulnerable in order to follow her dream of becoming a rodeo contractor in a world where women are, all-too-often, seen as trophies to be won and discarded. And how, during a breathtaking countdown to a national rodeo championship, Shallie must learn that love is worth risking everything for.
Please tell us about the characters in your book
Hunt McIver is the only one man who can penetrate the wall Shallie has erected to protect herself. Unfortunately, their relationship begins in deceit and misunderstanding, and the pro rodeo rider must remain a dangerously seductive mystery. Shallie knows she can't trust the masterful cowboy, and Hunt is just as suspicious of the motives of the "lady contractor."
What neither of them can deny, however, is the power of the sheer animal attraction that crackles dangerously between them. Both will have to learn to trust before they can warm the western nights and build a dream beneath a sky as wide and beautiful as love itself.
What scene did you most enjoy writing? Why?
I love scenes with water and always enjoy including some aquatic pleasures in my novels. I wished I could teleport myself into this scene at a mountain hot springs.
Once Shallie caught her breath in the high altitude air, she noticed how still it was in the pine-roofed sanctuary Hunt had led her into. He left her even farther behind as he hurried ahead, disappearing in a thick growth of pine. A few minutes later she heard a splash and entered the enclosure to find Hunt basking in undisguised bliss in a pool of water. His satisfied grin was half-hidden by the wreath of steam rising from the pool.
"Hot springs," Shallie said, feeling slightly foolish that she, the native, had failed to guess Hunt's destination.
"Come on in. I can't tell you how good this feels."
Shalllie hesitated. The thought of undressing in front of Hunt in broad daylight, on the side of a mountain, made her feel as she had that first evening in Hunt's whirlpool.
"All right," Hunt sighed, sinking a bit further into the steaming water, "but you'll never know how exquisite it is to be immersed in warmth at the same time you're looking out onto snowcapped mountains."
Shallie couldn't resist and hurriedly shrugged off her clothes. Her rushed movements slowed, then froze when she saw the way Hunt was looking at her. The sleepy look of contentment was gone now from his eyes. In its place was a keen, hungry gaze that carved over her exposed curves with an edge of flint.
"My God, you're beautiful," he whispered. Desire made his words come out in a rasp that sawed away the last of Shallie's modesty. She went to him, movements slow and languorous. She knew the pleasure the sight of Hunt's body afforded her, and now she wanted to share the same pleasure with him. His eyes caressed her, feeding her newfound confidence. For the first time in her life, she felt completely at home within her own flesh. Hunt's frank admiration of her high, firm breasts, her taut stomach and long legs told Shallie of their allure, their power to arouse him.
The water that burbled up from a geothermal spring deep under the earth was as warm on her foot as the blood heating her veins. She stepped into it, the mist parting to allow her entrance. The heated water lapped up around her knees. It licked at her legs, enveloping her in its delicious warmth. She ducked under, tasting the mineral tang on her lips and bobbed up again, her hair slicked back in a shining ribbon against her head. Droplets collected in hollows of her collarbone and ran in rivulets like liquid gems between her breasts.
She was less than an arm's length from Hunt and still he did not touch her. Instead he let the water and the heat from his searing examination gently arouse her. And they did. Every inch of Shallie's moist skin tingled with desire, waiting for his touch. Her breasts ached for the feel of his hard chest against them. For a hundred miles the land rolled away in front of her vision, dead-ending only when it came to the Sandia Mountains. Above her there were only the pines arching like spires to direct the eye toward the blue infinity above. There was nothing and no one except her and Hunt McIver.
The water swirled between her legs, tantalizing her, making her yearn for the fevered press of this body. Still he did not touch her. Then, with an agonizing slowness and just the slightest ripple of water to betray the motion, Hunt's hands moved.
What scene was the hardest to write? Why?
The last one because I didn't want Shallie and Hunt's story to end!
Seriously, though, when I wrote the scene where Shallie and Hunt meet for the first time at a rodeo she is supplying the livestock for, it was a challenge to keep Hunt's true identity a secret.

The next contestant puzzled Shallie. He was wearing aviator sunglasses and the bottom half of his face was hidden behind a bandanna. Shallie wondered why this mystery man was trying so hard to keep his identity a secret. Probably just some city dude who didn't want anyone to know that he was making a fool of himself playing cowboy for a day. But as she approached him, something began to bother Shallie. The dude in the aviator sunglasses projected a quiet, sure intelligence utterly unlike the usual braying jackass who thought that with one eight-second ride he could prove he was a man.
"Would you like me to hold on to your sunglasses while you ride?" Shallie asked.
The cowboy turned toward her. All she could see was her own reflection in his lenses. "No, ma'am, believe I'll just keep them on." His answer, even muffled by the bandanna, had a calm, masculine strength."
Shallie knew only too well that rodeo had a way of magnifying the male ego and she'd learned to tread carefully around that volatile area. "Your call, of course, but when you get thrown the glasses could be dangerous."
He took a long moment before answering with an understated assurance that had none of the blowhard cockiness she usually encountered in onetime rodeoers, "Who says I'm going to get thrown?"
Who would you cast in the role of your characters if your book was optioned for a movie?
Tatum Channing has both the superb physicality and sly wit to make an awesome Hunt. As for Shallie, Jennifer Lawrence has the perfect combination of strength and vulnerability to play my heroine.
Thank you for stopping by HJ!
GIVEAWAY:

2 print copies HANDFUL OF SKY
To enter Giveaway: Please complete the Rafflecopter form and post a comment to this Q:

What is the secret to having a relationship where the man is strong and masculine without being domineering?
Excerpt
Chapter 1
Llano Estacado. The Staked Plains. Shallie Larkin mentally assessed the name the early Spanish explorers had given to the region whizzing past her high window. She'd heard this part of New Mexico which she called home referred to as "desolate," mostly by tourists from the East accustomed to tree-shrouded landscapes. Shallie couldn't imagine living anyplace where trees and buildings and mobs of peoples blocked out the sky.
Shallie rubbed a mittened hand over the frosty patch of glass where her warm breath had condensed. From her lofty perch in the big truck her vision swept out across the wind-raked mesa, dusted in spots with patches of late spring snow, stopping only at a strip of cobalt-blue mountains rising in the hazy distance. Her spirit soared, unleashed by the majesty of the land.
She couldn't understand how anyone could perceive such a vista as being desolate. For her it was a land of possibilities where limits were set only by the boundaries of a person's imagination. Maybe it was this unfettered view, she theorized, that had caused her to set her sights so high.
A wisp of cirrus floating all alone in the vast sky caught Shallie's eye. Nervous tension abruptly knotted her stomach and she felt herself riding all alone as well and, very possibly, too high.
Let my spirit be big enough, she wished fervently, almost as if offering a silent prayer to the grandeur of the land she loved.