Today it is my pleasure to Welcome New York Times bestselling author

Carla Neggers

 to HJ!

Hi Carla and welcome to HJ! We're so excited to chat with you about your new release, Harbor Island!
You have published more than 60 novels, which have been printed in 24 languages. How do you manage to stay creative and come up with such unique plots every time?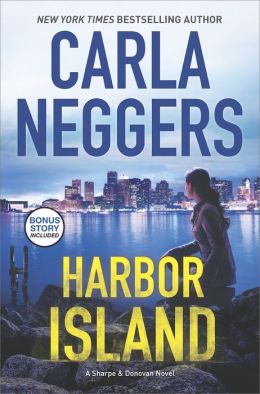 I'm not sure I know the answer except that I love to write and I always have ideas. Once a story is percolating, the characters direct what happens, and the writing always goes best when I trust that process. I also believe that creativity needs to be nurtured, and the fastest way to burnout is to get into "always on" mode and stay there. For me, the time away from my desk is as important as the time at my desk, whether it's to pull weeds for an hour or head to Ireland for a few weeks.
What about HARBOR ISLAND sets it apart from your other books in the Sharpe & Donovan series?
Boston, and FBI agents Emma Sharpe and Colin Donovan are engaged but haven't told anyone. They're back from a short break in Ireland, at work with their small, Boston-based FBI unit. Emma, an art crimes expert, is on the hot seat. She needs to find out why her boss was sent a replica of an Irish Celtic cross exactly like crosses she and her grandfather have received after unsolved art thefts over the past decade. Colin, a deep-cover agent, was shoe-horned into Emma's unit, and his role is still unclear…but he finds himself checking up on their boss's missing wife. Four books into this series, and I'm as excited about Emma and Colin and their families, friends and colleagues as ever!
The book takes readers on a ride from Boston to Ireland to the coast of Maine. What drew you to these locations?
I love Boston, Ireland and Maine and know them well, but it didn't occur to me they would be at the heart of my Sharpe & Donovan series until I "saw" a woman approaching the gate of an isolated Maine convent and knew she was about to find a murdered nun. That led to SAINT'S GATE, the first book in the series. Everything fell into place with that one image. The woman became Emma Sharpe, a former novice at the convent and now an FBI agent who specializes in art crimes with a handpicked Boston-based unit. She is also the granddaughter of Wendell Sharpe, an octogenarian art detective in Ireland. As Emma came into focus, so did Colin Donovan. I "saw" him smashing his lobster boat into the rocky coastline so he can sneak into the convent and keep an eye on Emma. He's from a rough-and-tumble Maine fishing village, an FBI deep-cover agent coming off a harrowing, months-long mission. Maine, Ireland and Boston and Emma and Colin came together, with endless possibilities.
How is Emma Sharpe and Colin Donovan's relationship impacted differently by this particular case compared to ones in the past?
Well, without giving too much away, they're engaged, and they haven't told anyone—so there's still time to back out and pretend they had too much Guinness and need more time before they make such a commitment. They've been on the same team for a couple months, but now they're actually working on the same team. Is that even possible? Can a highly independent, restless guy like Colin fit in? And Emma—her family of high-profile art detectives is causing trouble for her again. Is being a Sharpe too much for her role as an FBI agent, and for Colin?
What's next for the Sharpe & Donovan series?
I'm writing KEEPER'S REACH, the fifth book in the series. It takes place in the middle of the cold New England winter that Irish priest Finian Bracken, serving a small church in Colin's hometown on the Maine coast, has both dreaded and yearned to experience. I don't like to talk too much about a book as I'm writing it, but let's just say that readers who've been wanting more of Mike Donovan, the eldest of the four Donovan brothers, get their wish, and Emma and Colin are tested as never before.
Do you know how the story will unfold before you begin writing or does it come to you as it goes?
I know some of the story ahead of time—the kernel, bits and pieces—but for the most part, it unfolds as I go. For me, characters reveal themselves as they walk, talk, breathe, act and react more than if I tried to do dossiers (and I have tried!). New plot points arise that I'd never have thought of if I tried to write a step-by-step outline (and I have tried!). Having no clue at all about what I'm writing doesn't work for me, either. Writing a short synopsis—two or three pages at most—helps anchor the story for me. I've played with different approaches, but I keep coming back to this one. Funnily, it's not that different from the approach I used as a kid when I climbed a tree with pad and pen and spun tales!
HARBOR ISLAND is filled with breathtaking suspense. How do you write a scene that puts readers on the edge of their seats?
Thank you! I hope every scene moves the story forward and builds tension, and that the characters come to life. As an avid reader myself, I like to feel as if I'm in the middle of the action and get absorbed by what's going on. I don't tell myself that's what I need to do when I'm writing, though. That would take me out of the story and no doubt intimidate me. Instead, I focus on what's going on and how best to write that particular scene. Sometimes it doesn't happen the first go. Okay, a lot of times it doesn't happen the first go, but when it's "there," I can feel it. It's a great feeling.
You've often shared your love for cooking with your fans. What's the go-to dish in your home?
With late-summer vegetables arriving at our local farmstands, I'm making ratatouille. These days, I'm into Mediterranean cooking, but I've loved ratatouille since I tackled my first batch right after my husband and I were married and I found a recipe in The Joy of Cooking, a wedding present. I'd never even heard of it growing up. We love having batches in the freezer for the long Vermont winter. It's like a taste of summer.
You love to travel and gain inspiration for your next book. Is there somewhere you haven't been that you're dying to visit and use as a setting for a future book?
Newfoundland! No question. We almost got there last summer, but my father-in-law died just as we were about to leave. We are grateful for his long, good, healthy life, but it's never easy to say goodbye. I still have my Newfoundland folder on my desk, with articles, photos and ideas for where to stay and what to do. I want to hike in Gros Morne National Park. Everyone I know who's been there (it's not that many!) says it's absolutely gorgeous.
In your blog on your website, you talk about being "in the zone" as a writer. What are some tips you can give aspiring writers to help them reach this point?
When I'm in the zone, time falls away, and I'm lost in the story and the writing. One very simple thing I've learned to do when I'm writing on the computer is to go into full screen mode without page numbers or word counts. Writing by hand, I don't stop to number the pages. Another trick is to turn off the internet. Most of us know to do this. We do. C'mon. We know. Turn. It. Off. Finally…I try to stop writing for the day before I've run out of steam. It's easier to dive back into the zone the next day.
Giveaway: 

Print copy of HARBOR ISLAND
To enter Giveaway: Please complete the Rafflecopter form and 

Leave a comment for Carla on your thoughts about this book.
About the book:
In this vivid and suspenseful addition to her widely acclaimed Sharpe & Donovan series, New York Times bestselling author Carla Neggers takes readers on a heart-stopping journey from Boston to Ireland to the rocky coast of Maine
Emma Sharpe, granddaughter of world-renowned art detective Wendell Sharpe, is a handpicked member of a small Boston-based FBI team. For the past decade Emma and her grandfather have been trailing an elusive serial art thief. The first heist was in Ireland, where an ancient Celtic cross was stolen. Now the Sharpes receive a replica of the cross after every new theft—reminding them of their continued failure to capture their prey.
When Emma receives a message that leads her to the body of a woman on a small island in Boston Harbor, she finds the victim holding a small, cross-inscribed stone—one she recognizes all too well. Emma's fiancé, FBI deep-cover agent Colin Donovan, is troubled that she's gone off to the island alone, especially given the deadly turn the thief has taken. But as they dig deeper they are certain there is more to this murder than meets the eye.
As the danger escalates, Emma and Colin must also face do-or-die questions about their relationship. While there's no doubt they are in love, can they give their hearts and souls to their work and have anything left for each other? There's one thing Emma and Colin definitely agree on: before they can focus on their future, they must outwit one of the smartest, most ruthless killers they've ever encountered.
About the Author: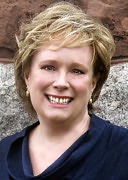 Carla Neggers is the New York Times bestselling author of more than 60 novels of contemporary romance and romantic suspense, including her popular Sharpe & Donovan and Swift River Valley series. Her books have been translated into 24 languages and sold in over 30 countries. Carla is always plotting her next adventure—whether in life or for one of her novels. A frequent traveler to Ireland, she lives with her family in New England.