Today it is my pleasure to welcome New York Times bestselling author

Laura Kaye

to HJ!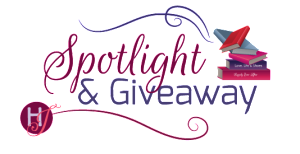 Hi Laura, Welcome to HJ
Thanks so much for having me back!
What would you say are the defining characteristics of your novels?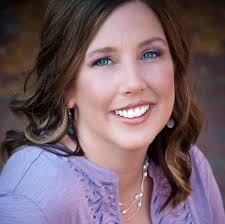 I would say the defining characteristics of my books are 1) compelling, relatable characters and 2) heartfelt emotion. I strive to put those in every story I write no matter the length or romantic subgenre.
5 best things about being a writer?
Ooh! This is fun! Let's see: 1) the awesome feedback you get from readers, 2) setting your own schedule, 3) getting paid for thinking about and imagining sexy men, 4) being able to do your job pretty much anywhere (have laptop, will travel!), 5) being a part of the awesome community of romance writers who are so supportive and friendly!
If you were a heroine in a book, your character would be – The girl next door, the damsel in distress, Kick-butt take charge heroine or the aloof ice queen and why?
Hmm. I'm torn between the girl next door, because I think I come off as your ordinary, friendly person, and the kick-butt take-charge heroine, because I have pretty good instincts for how to react in a crisis. Got caught in a mall shooting once (literally, like 15 feet away from the shooter) and I was down on my knees and building a shield with knocked-off food court tables in like two seconds!
Let's talk about your newest release: As Hard As You Can
If you had to summarize the book for the readers here…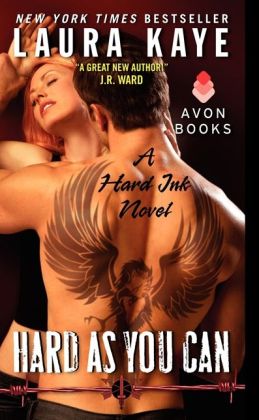 Hard As You Can is the second book in the Hard Ink series that features the surviving members of a disgraced Army Special Forces team as they struggle to investigate the circumstances that led to their discharge and regain their stolen honor. In this book, hero Shane McCallan's personal mission to save a woman who risked everything to help him and his teammates intersects with the team's mission to clear their name.
Please tell us about the characters in your book
Shane McCallan is an ex-Army Special Forces soldier who's feeling a bit lost in life since being discharged from the military. And Crystal Dean is a waitress trapped in a bad situation of her deceased father's making and unable to escape because she's responsible for taking care of her sick sister.
What scene did you have the most fun writing? Why? 
There wasn't just one! But this first scene where Shane and Crystal are alone for the first time totally took me by surprise!
"Do you like to dance, Crystal?" Shane asked in a low voice.

"Uh, what? Why?"

His smile was crooked, playful. " 'Cause dancing's something people do when they're getting to know each other."

"Really?" Maybe where he was from. Then again, she worked in a strip club. Dancing was something people did to make money. So, okay, maybe her view of dancing was a bit jaded.

"Absolutely. Ask anybody." The song faded away, followed by the announcement of a Southern rock station's call sign. A new song started, and Shane turned to her with a smile. "Dance with me."

Crystal peered up at him without the slightest idea how to respond. Because her body was saying hell, yes!, while her brain was screaming bad idea, really, really bad idea.

He stepped closer, arms raised, expression full of all kinds of invitation.

The next thing she knew, her right hand was in his and her left had slipped around his neck. Ohmigod, ohmigod, ohmigod, ran over and over in her mind. What am I doing? But then he tucked her hand against his chest and tugged her against him with the hand that settled at her lower back. And the closeness stole her breath.

He moved them to the beat of the song, a slow, sexy, bluesy number she didn't know but would never forget. Some songs carried memories like the images were imprinted upon the very lyrics themselves, and she had no doubt this would be one of them.

All of a sudden, the air in the room felt ten degrees warmer. As they swayed to the beat, Shane's body pressed against hers from thighs to chest. With every step and move and turn, Crystal's breasts rubbed against the hard plane of his chest. Strong hands held and guided her body, making her want to feel them explore her everywhere. Arousal rose like a waking dragon inside her. Cautious. Curious. Dangerous.

This was wrong and stupid on so many levels. But, scary as it was, it felt so freaking good that she couldn't force herself to pull away. One song. It's just a dance. Just a dance just a dance just a dance.

And, holy crap, she wasn't the only one aroused.
What scene was the hardest to write? Why?
There were a ton of hard scenes in this book – maybe the hardest book I've ever written emotionally. Here's a little tortured hero for you:
Nick gave a tight nod, and the door closed behind them, leaving Shane alone in the cavernous quiet of the unfinished warehouse. He licked at the crust of blood on his lip as aches screamed from every joint in his body.

But, goddamn, the silence around him only amplified the roar in his head. Because the space between his ears was loud with the sound of all the words he couldn't take back, of all the things he should've said but hadn't, of all the things he wished he could say, but couldn't.

Like apologizing to Nick.

Like . . .

Like telling Molly, yes, she could play with him and his friends.

Like telling her he was sorry he'd sent her away.

Like having the chance to say good-bye.

Jamming his hands in his pockets, his fingers found the chain of Molly's butterfly necklace. God, what he wouldn't give for five more minutes with his kid sister. Just five. Did she know how sorry he was? How much he loved her? That he'd devoted his life to making things right for others as a penance for getting so much wrong with her?

He stood there. Absolutely lost and completely alone. It was the stinging in his eyes that finally caught his attention, made him realize he'd been staring off into space. He wiped the burn away. Just a little sweat in his eyes. Damnit.
Who would you cast in the role of your characters if your book was optioned for a movie?
Wouldn't that be fun? *grins* Fitness trainer and guru Jessie Pavelka was always Shane in my head while I was writing. Actress Elena Satine would make a great Crystal.
What are you currently working on? What other releases do you have planned for 2014?
I have 7 releases scheduled for 2014, so this year is going to be crazy! I've just released the second book in my romantic suspense Hard Ink series called Hard As You Can. And the last book in my Greek-mythology-based Hearts of the Anemoi series, East of Ecstasy, releases on April 22. I have more Heroes books, more Hard Ink books, and my last Vampire Warrior Kings novella coming out in 2014, too.
Where can readers get in touch with you?
Website | Blog | Facebook | Hard Ink Puppy FB | Twitter | Newsletter SignUp
Thanks for blogging at HJ!
GIVEAWAY:

2 print copies of HARD AS YOU CAN
To enter Giveaway: Please 

complete the Rafflecopter form and post a comment to this Q:

Did you have a favorite line from one of the above excerpts?
About Hard As You Can:
Five dishonored soldiers.
Former Special Forces.
One last mission.
These are the men of Hard Ink.
Ever since hard-bodied, drop-dead-charming Shane McCallan strolled into the dance club where Crystal Dean works, he's shown a knack for getting beneath her defenses. For her little sister's sake, Crystal can't get too close. Until her job and Shane's mission intersect, and he reveals talents that go deeper than she could have guessed.
Shane would never turn his back on a friend in need, especially a former Special Forces teammate running a dangerous, off-the-books operation. Nor can he walk away from Crystal. The gorgeous waitress is hiding secrets she doesn't want him to uncover. Too bad. He's exactly the man she needs to protect her sister, her life, and her heart. All he has to do is convince her that when something feels this good, you hold on as hard as you can–and never let go.
Read an Extended Excerpt of Book 1, Hard As It Gets
Buy Hard As You Can at Amazon | B&N | iTunes | Kobo
"Edgy, sexy, and full of suspense! A great read from a great new author!"
~J.R. Ward on Hard As It Gets
About Laura Kaye:
Laura is the New York Times and USA Today bestselling author of over a dozen books in contemporary and paranormal romance. Growing up, Laura's large extended family believed in the supernatural, and family lore involving angels, ghosts, and evil-eye curses cemented in Laura a life-long fascination with storytelling and all things paranormal. She lives in Maryland with her husband, two daughters, and cute-but-bad dog, and appreciates her view of the Chesapeake Bay every day.